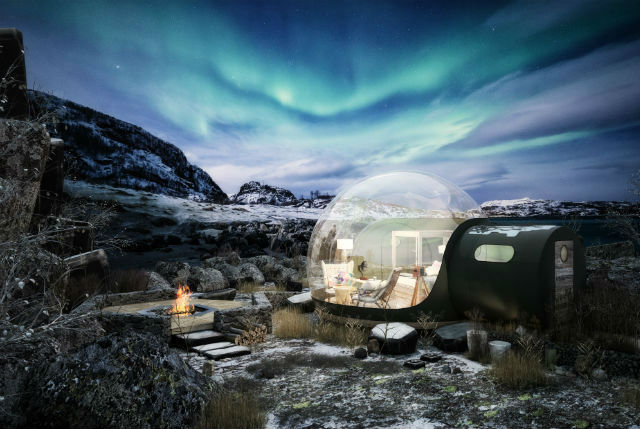 9. Barberstown Castle, County Kildare
Built in the 13th century, Barberstown Castle has been welcoming visitors for over 800 years — even once transforming into the home of Eric Clapton. Voted the Best Historic Hotel in Europe, roaring open fires and delectable dinners await any visitor.
8. Clare Island Lighthouse, County Mayo
One of the most exclusive spots in Ireland, it's impossible to hold on to your cares when the salt-slicked wind sweeps in from the Atlantic Ocean at Clare Island Lighthouse. It's one of the island's greatest escapes.
7. Martello Tower, County Dublin
Built in 1804, this Martello Tower benefits from unparalleled views of Dublin Bay. This quirky, round tower offers a truly unique self-catering experience for those who want to experience a more 'rounded' accommodation option.
6. The Merchant's House, County Londonderry
An award-winning, restored Georgian house in the heart of Londonderry, in The Merchant's House you can chow down on some locally produced jams and yoghurts, relax in the reading room or take advantage of the location and go on a sightseeing stroll through the city.
5. Portsalon Luxury Camping, County Donegal
With wood-burning stove and space for up to six people, the yurts at Portsalon Luxury Camping are a world away from your typical tent. Take in views of Knockalla Mountain and Mulroy Bay from your plush, king-sized bed, as you travel off to the land of nod.