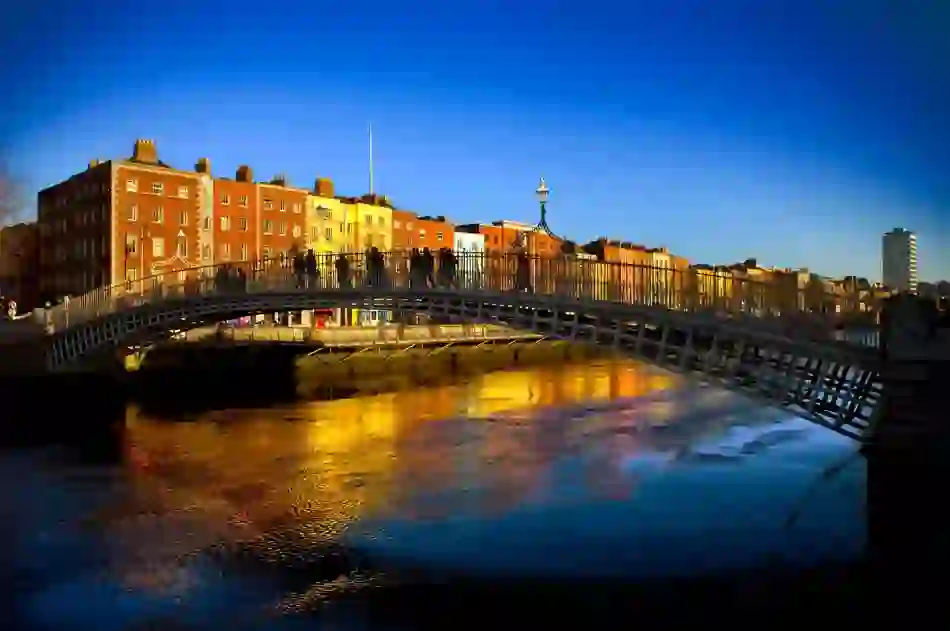 Dublin city: top attractions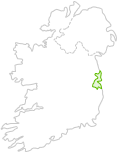 Dublin

1. The Guinness Storehouse
It takes a LOT to become iconic, but Guinness has done it. The "Black Stuff" may be famous the world over, but this slow-settling porter started off life in St James's Gate at the heart of old Dublin. Back in 1759, an enterprising brewer by the name of Arthur Guinness took out a 9,000-year lease on the brewery here for an annual rent of £45. A couple of centuries later, the Storehouse was born. Built in the style of the Chicago School of Architecture 1904, it was originally used as a fermentation house. Today it's Ireland's number one visitor attraction – a gleaming, multimedia exhibition on everything from retro advertising to the craft of brewing, topped off with a pint in the 360-degree Gravity Bar. When you get there, don't forget to raise your glass to Arthur's wonderful creation!

2. St Patrick's and Christ Church Cathedrals
Ancient, dramatic and intriguing, Dublin's two cathedrals make a striking pair. Built beside a well where Ireland's patron saint baptised converts, St Patrick's dates back to 1220 and is filled with monuments, 19th-century stained glass and a beautiful Lady Chapel.
Just a 10-minute walk away, Christ Church has attracted pilgrims for almost 1,000 years, and today one of its biggest attractions is its medieval crypt. There are plenty of other reasons to visit, but some may be fascinated by the Chapel of St Laurence O'Toole… a heart-shaped shrine contains the saint's embalmed heart.

3. The Book of Kells and Trinity College
With a backstory that includes monks, Vikings and remote Scottish islands, the Book of Kells will make the hairs on the back of your neck stand on end. This glorious Early Christian illuminated manuscript is quite simply a masterpiece. Located within Trinity College's Treasury, the tour here includes a visit to the Long Room Library, one of Europe's most magnificent libraries housing over 200,000 of Trinity's oldest books.
Afterwards, wander around the charming campus of Trinity, which dates back to 1592 and boasts an impressive list of alumni including Bram Stoker, Oscar Wilde and Jonathan Swift. The Front Square and Campanile are a delight, while the college also houses the modern Science Gallery, and the Douglas Hyde Gallery, with changing contemporary art exhibitions.

4. EPIC The Irish Emigration Museum
Located in the historic vaults of the CHQ Building at Custom House Quay, you'll find the two-time winner of Europe's Leading Tourist Attraction, EPIC The Irish Emigration Museum. The museum delves into the past of Ireland's diaspora in brilliant interactive detail, and the state-of-the-art visitor experience explores the inspiring journeys of over 10 million people who left Ireland's shores throughout history. Fancy learning more about your Irish ancestry? The Irish Family History Centre is also located here, where you can access valuable records, speak with a genealogy expert and join the online community of people on a quest to learn about their Irish roots.
If you're looking for another location laden in lineage, Glasnevin Cemetery is a treasure trove of records accounting for 1.5million burials – in fact, you could say a visit here will give you an intriguing look into the birth of the nation.

5. Dublin Castle
Perched on the site of a Danish Viking fortress from 930AD, and with its first stone cast by King John of England in 1230, Dublin Castle's historical significance did not stop there. Under British rule from that point until 1921 (it was a key target during the 1916 Easter Rising), it has been a court, a fortress, even a site of execution in its time, and its architecture has evolved and grown with each metamorphasis.
In truth, it feels more like a rambling campus than an actual castle – not many turrets in sight – but it's the setting for every big state event, including presidential inaugurations. Wander the grounds, or take a guided tour to the state apartments, medieval undercroft and the Chapel Royal.
Did you know?
Dracula author Bram Stoker worked as a civil servant in Dublin Castle.

6. Kilmainham Gaol
There's a real "wow" moment that comes with walking into the East Wing of Kilmainham Gaol. Eerie, vast and deserted, the gaol is the largest unoccupied prison in Europe and holds countless tales within its thick, cold walls.
By the time it had closed in 1924, many of Ireland's foremost political figures had passed through its cells, including Robert Emmet, Charles Stewart Parnell, President Eamon de Valera, and the leaders of the 1916 Rising (14 of whom were executed in the stonecutter's yard). The tour here gives a dramatic insight into the history of this forbidding prison, with its overcrowding, hardship and brutal conditions. A definite don't miss.
History comes to life
The GPO Witness History exhibition puts you right inside the GPO during Easter Week in 1916.

7. Dublin's Free Museums
Gaze at one of the largest and most spellbinding gold collections in Europe; come "face to face" with the incredible preserved bodies of Iron Age people; and look in wonder at a 4,500-year-old log boat from County Galway. The National Museum of Ireland is just one of the city's must-visit museums, housed within a lovely Palladian building from 1890.
And it doesn't stop there. The National Gallery of Ireland includes wonderful European and Irish fine art, with an acclaimed collection of works by Irish painter Jack B Yeats. Soak up the past and see Irish design through the ages at the National Museum of Decorative Arts and History in Collins Barracks, and head to the Hugh Lane Gallery to see the world-renowned Francis Bacon Studio. And the really good news? Admission is free!

8. City Parks
Whether you want to spend the evening watching a retro film in a leafy Georgian square or potter around a lunchtime farmers' market, Dublin's parks will fit the bill. Cherished and adored, the city's green spaces include the hidden oasis of Iveagh Gardens (perfect for afternoon picnics) and the city centre gem of St Stephen's Green, which was used for public executions until the 1770s.
Make like a local by spending an afternoon cycling through the Phoenix Park, one of Europe's largest enclosed city parks – with a large herd of fallow deer for company; seek out the statue of Oscar Wilde in Merrion Square; or take time out at Dubh Linn Gardens, tucked just behind Dublin Castle. Urban bliss.
Did you know?
What is now the Phoenix Park used to be a Viking burial ground and is the largest Viking cemetery outside Scandinavia.

9. Little Museum of Dublin
Tucked away on St Stephen's Green is the Little Museum of Dublin, an eccentric collection of fascinating items donated by Dubliners themselves. Intricately curated and thoughtfully displayed, the museum is a delightful place to spend an unhurried afternoon, uncovering a more intimate history of Dublin in the 20th century through photography, letters, advertising and art. Music fans will particularly enjoy the second-floor exhibition – U2 Made in Dublin, which charts the story of the city's most famous rock band from 1976 to the present day. Afterwards, head downstairs to the basement kitchen of Hatch & Sons for a hearty lunch of traditional Irish smoked fish.