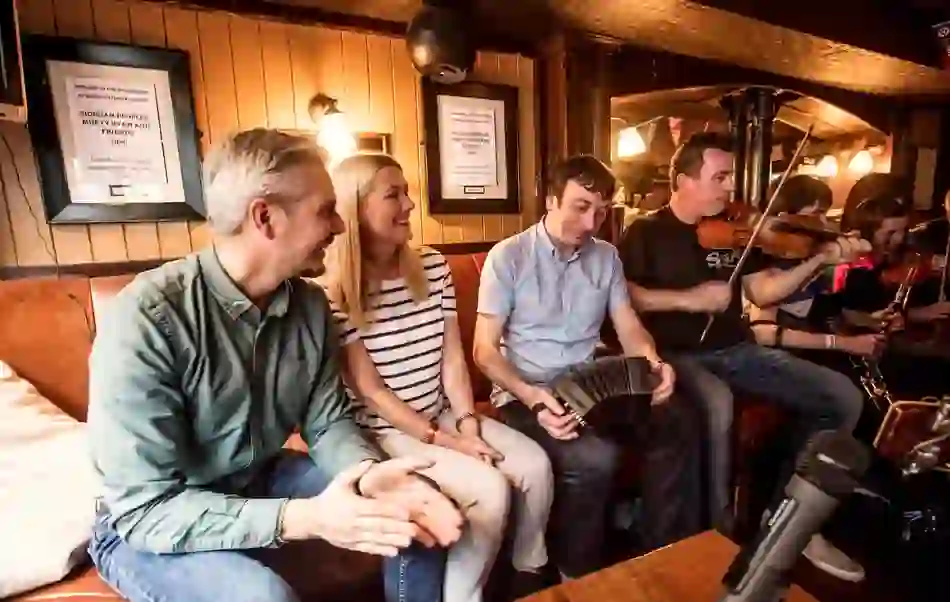 Ireland's culture
Ireland's spirit can't be captured; it has to be lived. The stories, scenery, songs and special atmosphere are what bring people back here, time and time again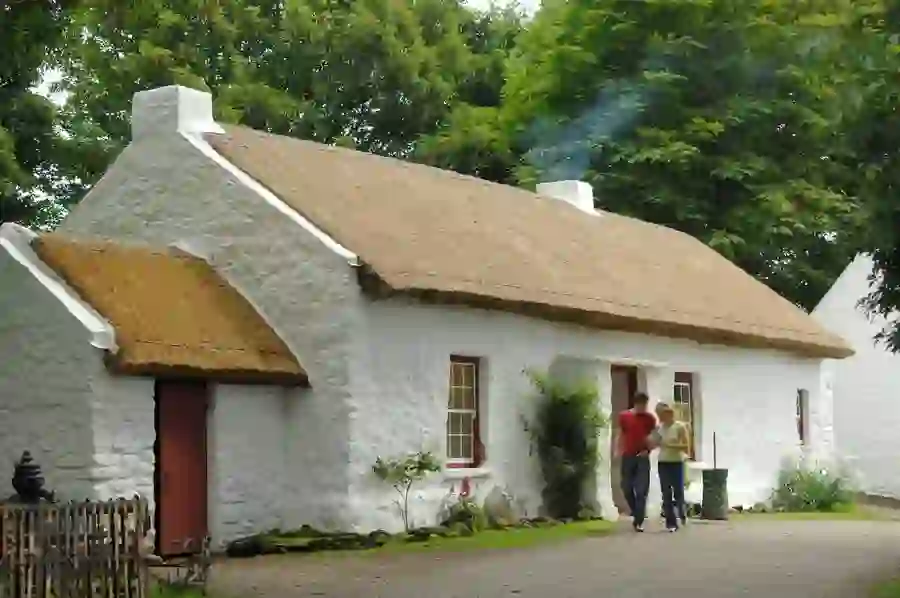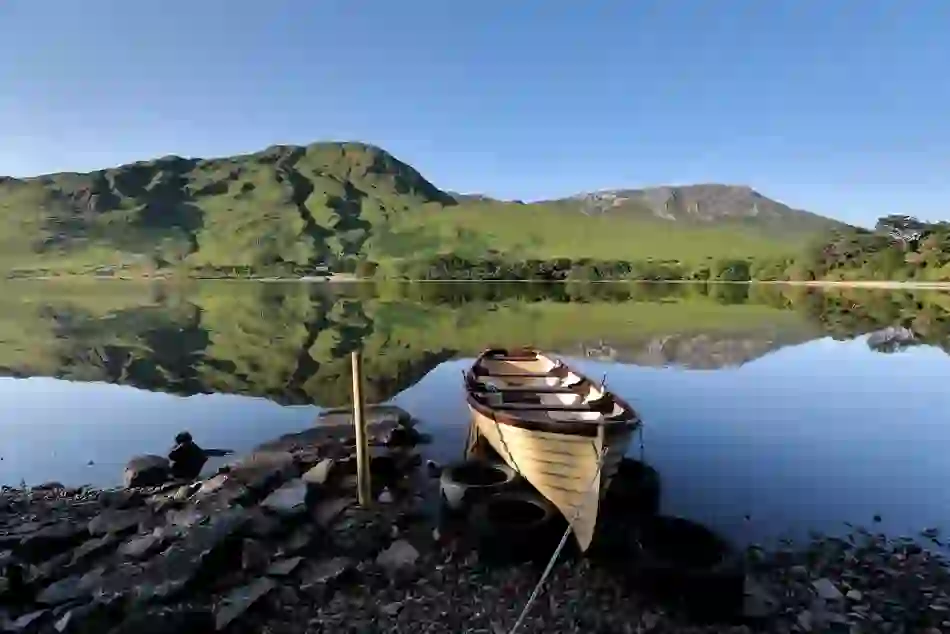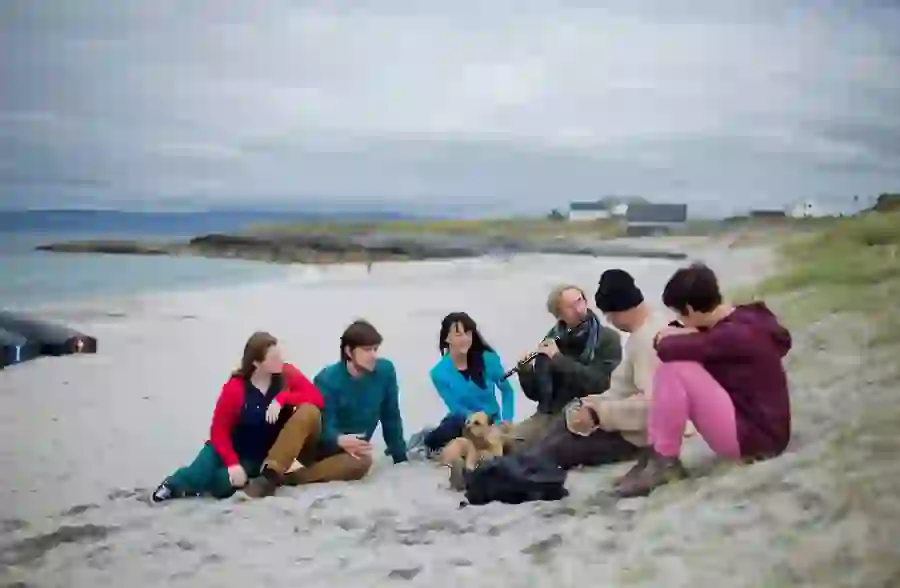 The sea, the sea
As Ireland is an island, it's no surprise that our culture is deeply connected to the sea. From the literature of the Blasket Islands to the famous Aran sweater (created to keep fishermen warm), the sea has shaped lives, moulded myths and sculpted over 3,000km of coastline.
Journeys across seas and oceans have always been a part of life here and a good place to get an insight into this history is at the Cobh Heritage Centre in County Cork, where you can learn about everything from transportations to the British colonies in the 18th century to the departure of Titanic in the 20th. In Belfast, walk the Maritime Mile to discover the stories behind the city's fascinating maritime past.
Did sea define the land or land the sea? Each drew new meaning from the waves' collision. Sea broke on land to full identity.

Seamus Heaney, Lovers on Aran
Keepers of tradition
Ireland's coastal communities play a huge part in keeping the Irish language alive. Visit Achill Island in County Mayo, Connemara in County Galway, or the western parts of the Dingle Peninsula in County Kerry and you'll hear locals speaking Irish.
Further north in County Antrim and along the Ards Peninsula in County Down, the same is true for speakers of Ulster-Scots (Ullans), whose vibrant music and dance traditions keep the culture alive.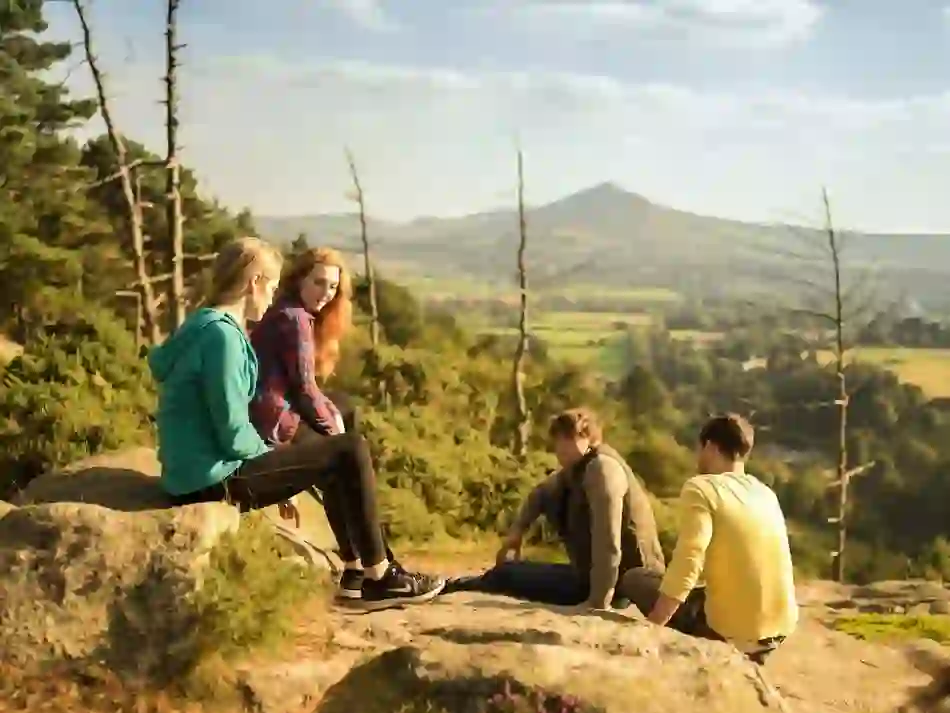 Languages of Ireland
Hello! Howaya! Dia duit! Whit aboot ye? Here's all you need to know about Ireland's languages.
Learn the lingo
Literary heritage
For a small island, Ireland's contribution to world literature is immense. From playwrights to poets, songwriters to storytellers, Ireland's literary heritage takes in four Nobel prizewinners (George Bernard Shaw, WB Yeats, Samuel Beckett and Seamus Heaney), and continues to thrive today. These writers follow a historic tradition of storytelling across the island of Ireland, which once took the form of folklore, heroic tales and myths passed down by people known as seanchaí.
Storytellers such as Marianne McShane and Pat Speight still captivate crowds with Irish myths and folklore in pubs and at festivals across the island; literary events, such as Bloomsday, the Dalkey Book Festival and Hinterland in Kells, County Meath, are highlights of the cultural calendar; or you can walk in the footsteps of our most celebrated writers while losing yourself in their words on the Dublin Literary Pub Crawl.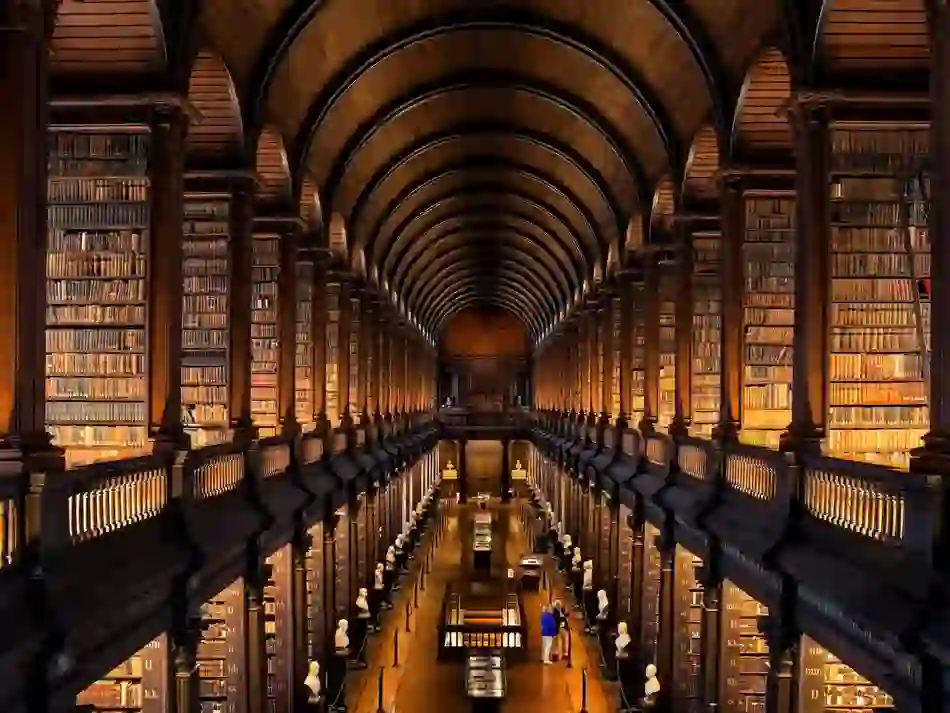 Music
While many a story has been told in the firelit, stone-floored surrounds of a traditional Irish pub, they're also great places to enjoy some music. Dotted around the island, from the cosmopolitan cities of Cork and Waterford to quiet rural gem such as the 17th century thatched cottage of Crosskeys Inn, County Antrim, are hundreds of traditional pubs with a weekly roster of in-house musicians and guest performers.
Drop in, sit back and enjoy the tunes. And if you've got the know-how, pull up a stool and join in… the more the merrier.
On with the games
And finally, where would you be on the island of Ireland without a sporting event? From horse racing to golf, sports in Ireland are a very big deal, and it's definitely worth checking out some Gaelic games when you're here.
The origin of the games stems back centuries, with hurling's roots even referenced in Irish mythology, when the hero Cú Chulainn used a hurling stick and ball, known as a "sliotar", to kill a vicious hound. Gaelic football and hurling are the most popular, but the games also include camogie and handball, so grab a flag, check a game and feel the passion.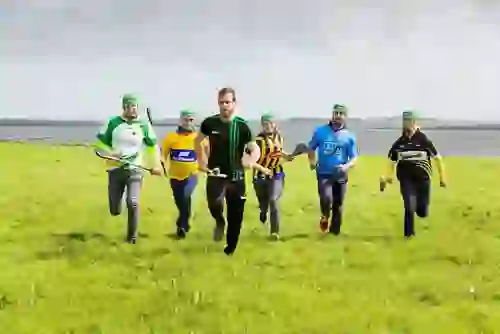 Want to keep reading?
Here are some great articles to get you started.