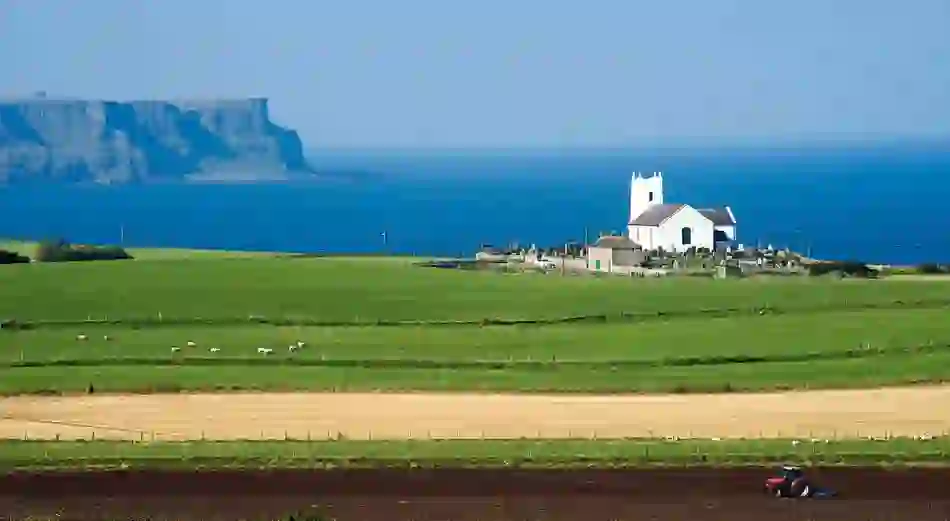 County Antrim
30mins from Belfast City Airport
The buzz of Belfast
County Antrim's main draw is undoubtedly Belfast, Northern Ireland's capital city. A hub of 20th century industry, Belfast today is an energetic city where you'll find something to suit every taste.
This was the birthplace of RMS Titanic, built in the famous Harland and Wolff shipyard. Now, over a century later, you can hear stories of the ill-fated ocean liner at the Titanic Belfast visitor attraction, the centrepiece of the city's vibrant Titanic Quarter.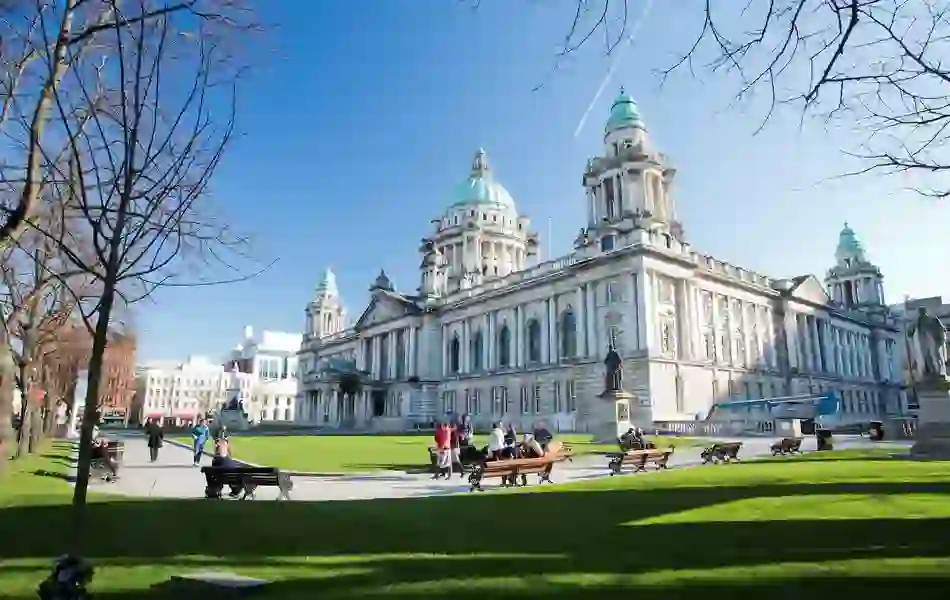 Experience Belfast
There's always a buzz in the air around Belfast. Here's why no one can resist this charming city!
Take me there!
Belfast highlights
Belfast is a place where creativity flourishes. At the heart of the city's artistic scene, you'll find treasures such as the Metropolitan Arts Centre (MAC), the Lyric Theatre and Cultúrann Mc Adam Ó Fiaich, an Irish language, arts and cultural centre.
Taking it slow? Try a tour through the gorgeous Botanic Gardens, or climb Cave Hill, which is said to have inspired Gulliver's Travels author, Jonathan Swift. You'll also find a thriving local food scene in the city, with everything from cool coffee shops to Michelin-starred restaurants, as well as the famous St George's Market (open Friday, Saturday and Sunday each week).
Rewind through the last fifty years as the city's political history unfolds before you on a brilliant Black Taxi Tour. Sit back, relax and let the taxi drivers do the talking – they've certainly got lots to say!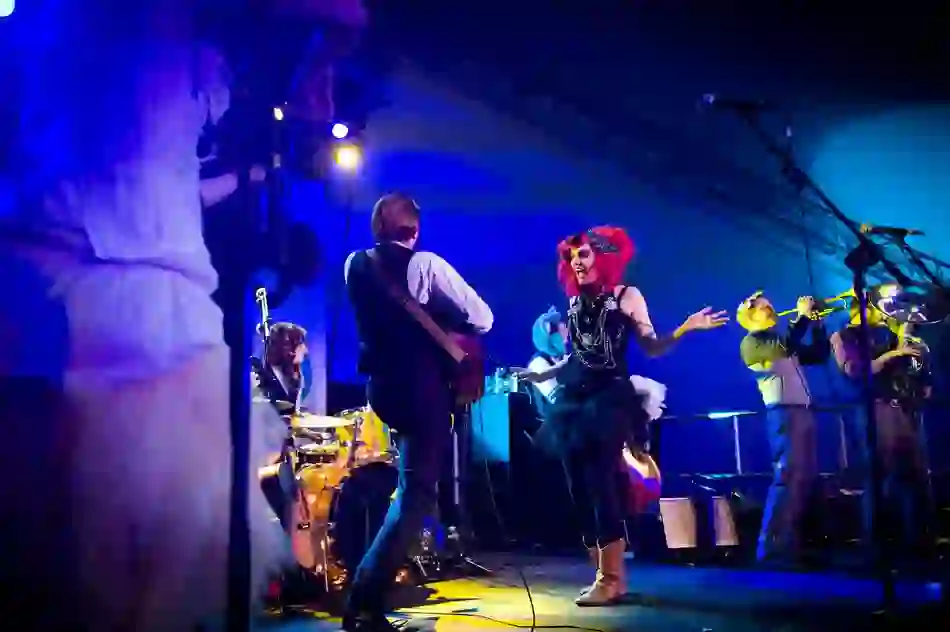 Belfast sounds great!
So great, in fact, that it's earned the status of UNESCO City of Music!
Feel the beat
Antrim – beyond the city
Stretching all the way from the mythical nine glens to Dunluce Castle, Antrim is where you'll find the largest lake in Ireland or Britain (Lough Neagh); the birthplace of Hollywood hero, Liam Neeson (Ballymena); and one of the most recognisable UNESCO World Heritage Sites in western Europe: the Giant's Causeway.
Lonely Planet calls Northern Ireland's north coast "a giant geology classroom", and the Giant's Causeway must be lesson number one. Depending on whom you listen to, it was formed 50 to 60 million years ago by volcanic and geologic activity or created by mythical giant Fionn Mac Cumhaill to cross the sea to Scotland. Whichever origin story you prefer, it's hard to beat the sight of those 40,000 basalt columns cascading into the Irish Sea.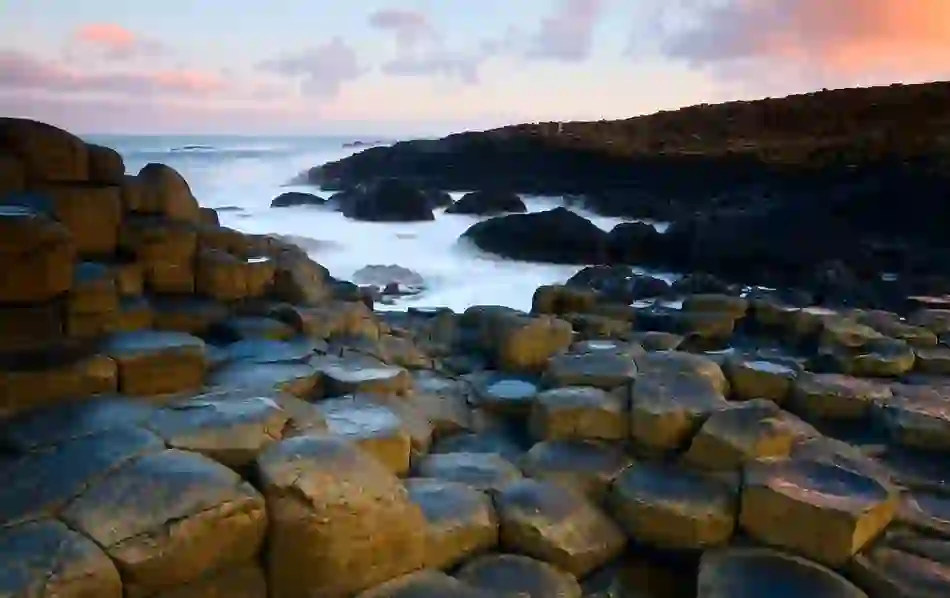 Giant's Causeway
Was this geological wonder formed by volcanic activity or warring giants?
See for yourself...
Causeway Coastal Route
Take a trip along the world-famous Causeway Coastal Route, which follows the coastline from Belfast to the Walled City of Derry~Londonderry. A must-see is the Carrick-a-Rede rope bridge. Originally erected by fishermen to check salmon nets, the bridge takes you on a precarious path over a 20-metre-wide (and 23-metre-deep) chasm to Carrick Island.
If you need to catch your breath after that, head to the Old Bushmills whiskey distillery, the oldest licenced whiskey distillery in the world (it was granted a license to distil in 1608). Take a tour, sample the whiskey and get ready for the next stop!
Created in 1902 and still wowing visitors, The Gobbins Cliff Path clings to the sheer cliffs of the Antrim coast, allowing you to explore caves, travel along walkways suspended over the waves and peer down into rock pools filled with molluscs, sponges and tiny fish.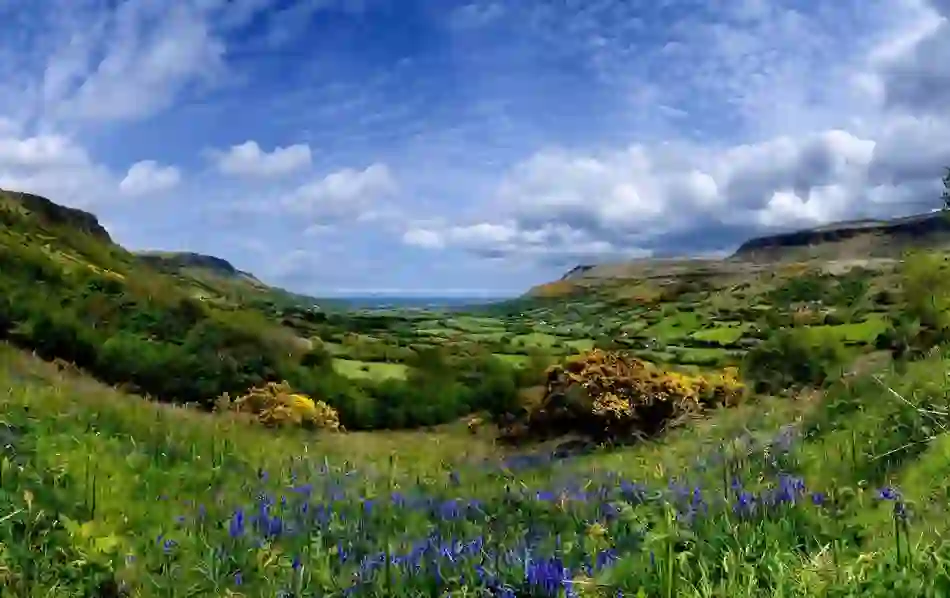 Glens of Antrim
Antrim also boasts a designated Area of Outstanding Natural Beauty, the Glens of Antrim. These nine, deeply carved glens are spread over 50 square kilometres and feature glacial valleys, sandy beaches, vertical cliffs, and waterfalls, interspersed with ancient cultural sites.
Game of Thrones® Territory
With fantastical landscapes such as these, it's no surprise that Northern Ireland was a key filming location for Game of Thrones®. In Antrim, you'll find lots of familiar-looking locations, from the Dothraki grasslands to the Kingsroad and the 400-million-year-old caves at Cushendun – the site where Melisandre's shadow baby was born.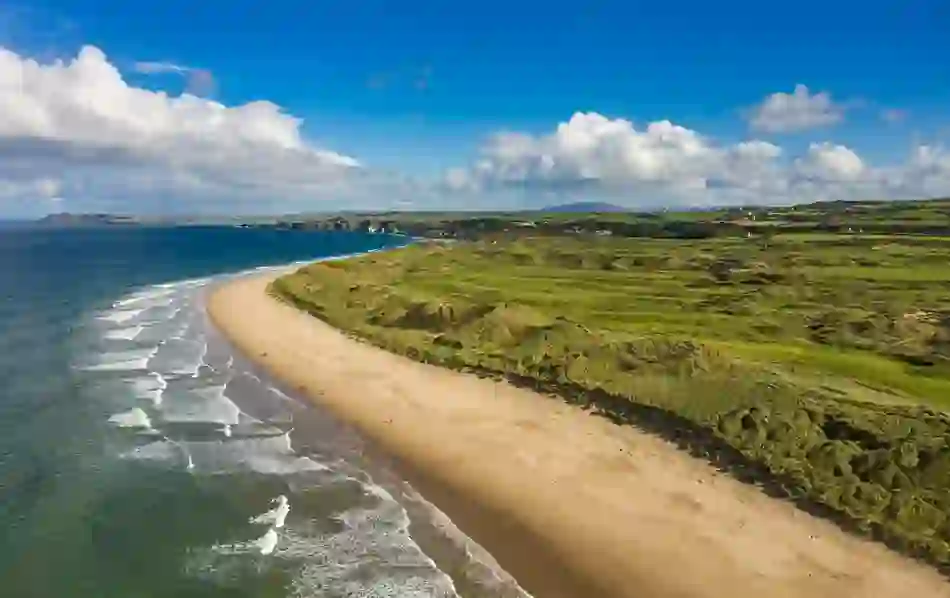 Antrim adventures
The waters off the coast of Antrim offer just as many thrills. You'll find great surfing spots, as well as scuba diving, coasteering in Portrush or Ballintoy, and ferry trips to Rathlin Island.
And, once you're back on dry land, you can always try the world-class golf course at the Royal Portrush Golf Club, host to The Open in 2019, and again in 2025!
Want to see more?
Here are some great reads to get you started!
Antrim highlights
Don't miss these things to see and do