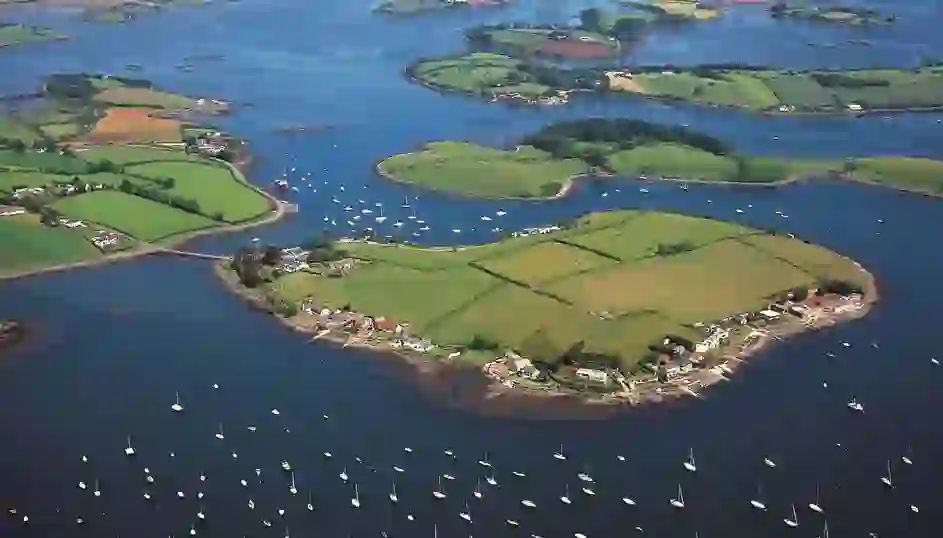 Strangford Lough
40mins from Belfast City Airport
Outstanding in name and nature
Just a stone's throw from Belfast city, you'll find a nature-lover's paradise at Strangford Lough. Take a stroll around this tranquil spot and it will seem perfectly silent at first, but listen carefully and you'll soon hear the voices of the locals: birds chatter in treetops, seals splash playfully and geese skim their wings on the water.
Both an Area of Outstanding Natural Beauty and an Area of Special Scientific Interest, Strangford Lough is one of the most richly bio-diverse regions in Europe, with over 2,000 marine species spread across 150km². And yet, with all the birds and badgers, seals and starlings, there's an unmistakable tranquility to this place – so much so that Strangford Lough has drawn artists, aristocracy, saints and even Vikings over the years.
Historic visitors
Spend a day on the water and know you are in good company: St Patrick himself sailed down Strangford Lough in the 5th century! From the lough, you can trace his footsteps to nearby Saul Church – where the saint first worshipped in Ireland – and to his final resting place in Down Cathedral. Other notable visitors came to Strangford's shores: Nendrum monastic site was founded by St Machaoi and sits on the secluded Mahee Island. And Strangford's Viking visitors gave the place its name, with Strangford meaning "place of the strong currents". When you arrive at the lough make sure to stop for a moment, take a deep breath and root yourself in the history of this storied spot.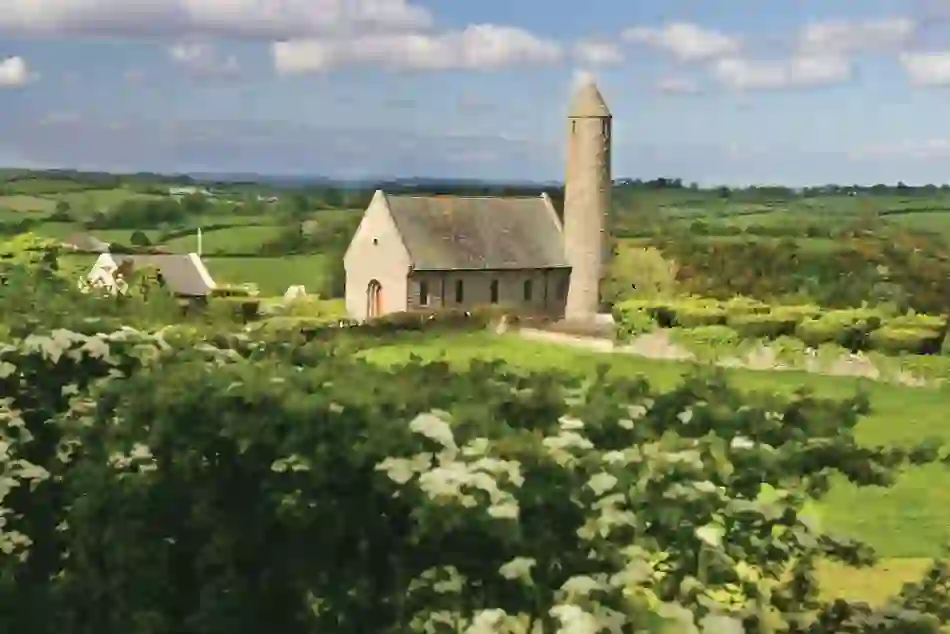 Impressive structures
The shores of Strangford Lough are dotted with ruined castles, soaring towers and grand homes, and they all come with impressive scenery. Scrabo Tower is spectacular by itself, but what is even more awe-inspiring are the fairytale views it offers of County Down's landscape.

At Mount Stewart House & Gardens, home to a 15,000 strong art collection and world renowned gardens, you can get lost in the colours, aromas and glimpse of a bygone age of elegance and privilege. And of course Game of Thrones® fans will feel right at home at the impressive Castle Ward – they are in Winterfell, after all...

Play the Game of Thrones®
Wield a sword, savour a banquet and come face to face with a direwolf: Northern Ireland is Game of Thrones® territory.
Discover more

Get on the water
Don't just admire Strangford Lough from the shore – get out on the water! Kayaking, sailing, canoeing and surfing are all on the menu here, to either go at your own pace or take part in an immersive tour.

The Strangford Sea Safari will take you on a journey around the waters, past whirlpools, shipwrecks and dozens of islands. Or kayak with Glide with the Tide to get close to Strangford's wildlife. Depending on the season and tide, your kayaking guide may take you foraging for mussels and show you how to cook them with a local whiskey cream sauce. The perfect Strangford experience!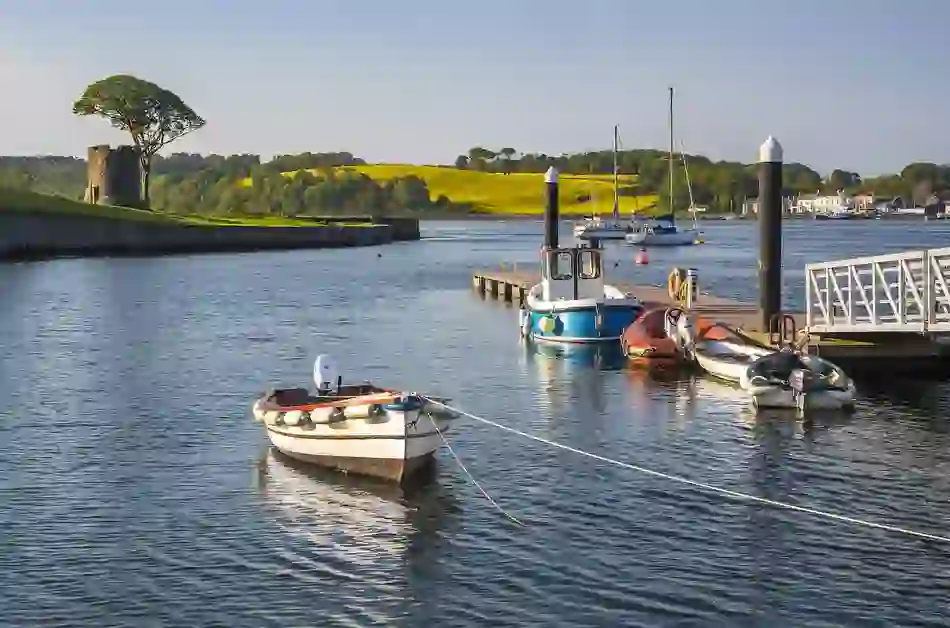 A culinary paradise
With an inland sea and rolling grassy hills, Strangford Lough has all the right conditions for world-class food, complete with dreamy views. Seafood is the star of the show here, where plump Portavogie prawns and refreshing Ardglass oysters bring the tang of the salty Lough right to the table. But take it from us, the local farm favourites are not to be missed – particularly the humble Comber potato, recently awarded European PGI status. Try roast Comber potatoes at Balloo House, or get in on the culinary process with a bread making session at Tracey's Farmhouse Kitchen!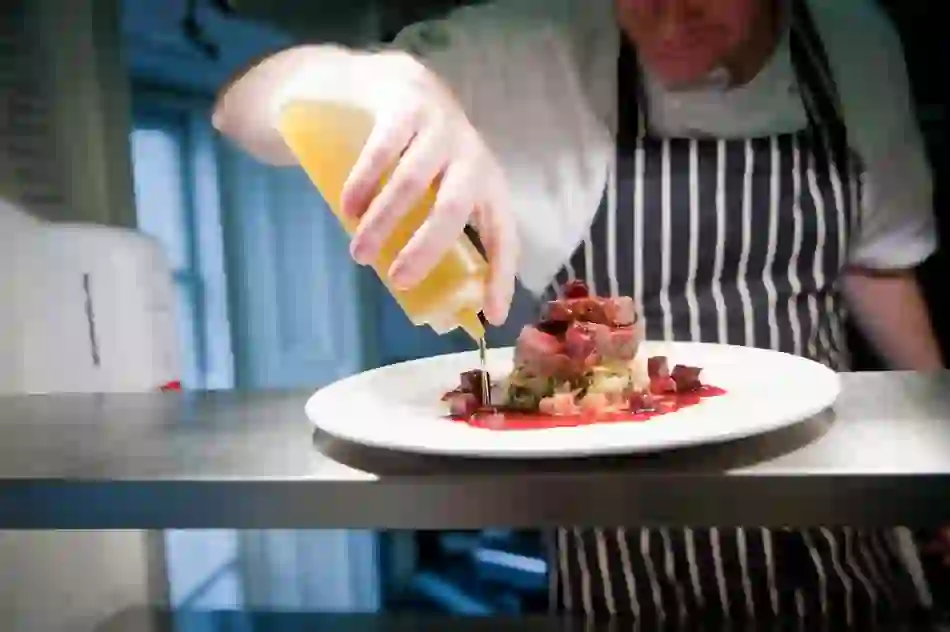 Want to see more?
Here are some great reads to get you started
County Down highlights
Don't miss these things to see and do