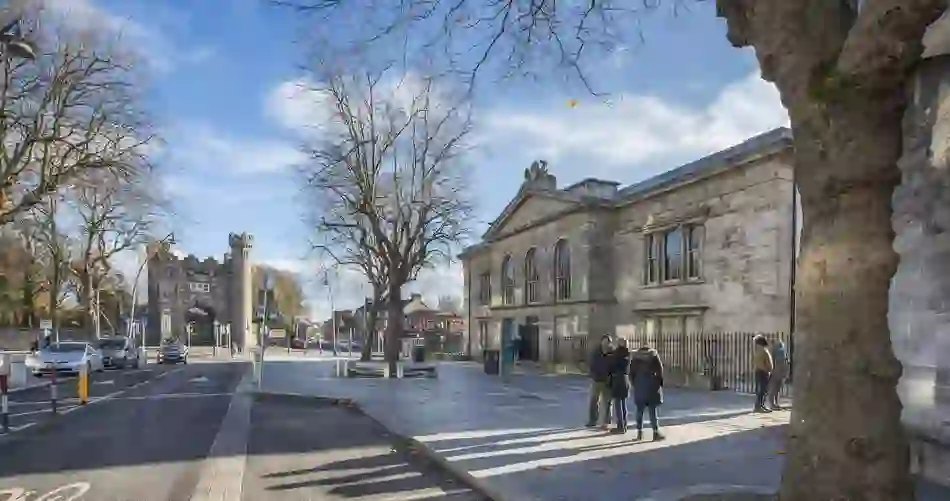 Kilmainham Gaol
30mins from Dublin Airport
Even though it has been closed to prisoners for nearly 100 years, approaching the grey bulk of Kilmainham Gaol still sends a shiver down the spine.
It opened in 1796 as the County Gaol for Dublin, but it was also used to hold political prisoners during Ireland's struggle for independence. It closed in 1924, but by then had witnessed many key political events, and housed some icons of Irish history.
In fact, Kilmainham almost didn't survive at all; the memories were just too painful. Luckily, some far-sighted historians argued its case and Kilmainham Gaol was saved. Now this powerful and absorbing place is one of the most popular sights in Dublin – so popular that you should book your tour in advance.
Kilmainham Gaol Museum Visitor Centre, Inchicore Road, Kilmainham, Dublin 8, Ireland. D08 RK28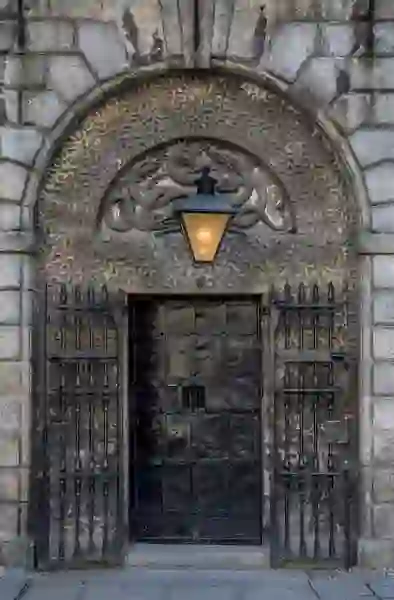 Who was here?
The history of modern Ireland is soaked into the walls of Kilmainham. Political prisoners were kept here (and sometimes executed, too) from the rebellion of 1798 to the Irish Civil War of 1922-23. Beside them were thousands of ordinary people from all over Ireland, jailed for all sorts of crimes and waiting to be transported to Australia.
These poor souls were held in one of two wings. The older one, the West Wing, survives in its original state, and it still has the power to chill to the bone. This was home to political prisoners and the poorest criminals – often jailed for stealing food during the Famine – and life was hard.
Kilmainham was also a debtors' prison, and stuffed full to bursting after the Great Famine.

National Geographic
The East Wing is light-filled and airy by comparison – but by no means luxurious. Its metal walkways and clanging cell doors are a classic jail set-up where guards can watch inmates at all time. Perhaps it looks familiar? That's because you'll have seen it in many films – In the Name of the Father, Michael Collins, even Paddington 2.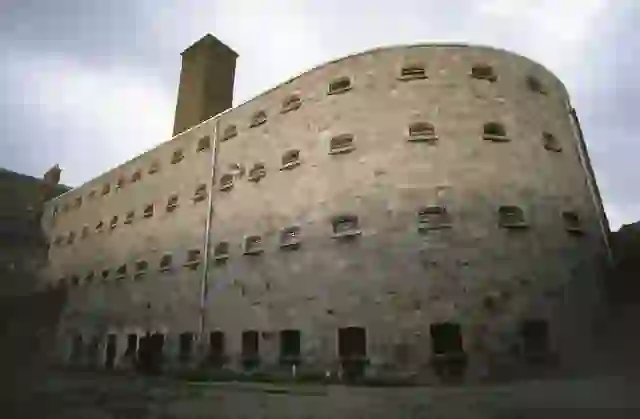 Life under lock and key
You'd think that going outside would come as a relief, but the Stonebreakers' Yard gave little respite. Here the male prisoners sentenced to hard labour would toil, breaking stones. Bleaker still, it was here that the leaders of the Easter Rising were executed in 1916.
The enthusiastic guides provide a thought-provoking tour of the eerie prison, the largest unoccupied building of its kind in Europe.

Lonely Planet
For the prisoners' spiritual refreshment there were two chapels, one Catholic and one Protestant, but even here tragedy lurks. It was in the Catholic chapel that Joseph Plunkett, a leader of the Easter Rising, married his fiancée Grace Gifford just hours before execution.
Exhibitions and displays

Nowadays, the Gaol has a more hopeful air – and not just because you're allowed to leave! On the top floor you'll find exhibitions linked to the world's political prisoners; recent examples include a display on Nelson Mandela, and another about the struggles of the suffragette movement.
Step out into the fresh air again, overlooking Phoenix Park and Dublin, and take a deep breath. Nearby, you'll find the Royal Hospital, home to the Irish Museum of Modern Art, or you can remember the spirits of the past while enjoying coffee in the more contemporary surrounds of the Lime Tree Café or Storyboard in Islandbridge.