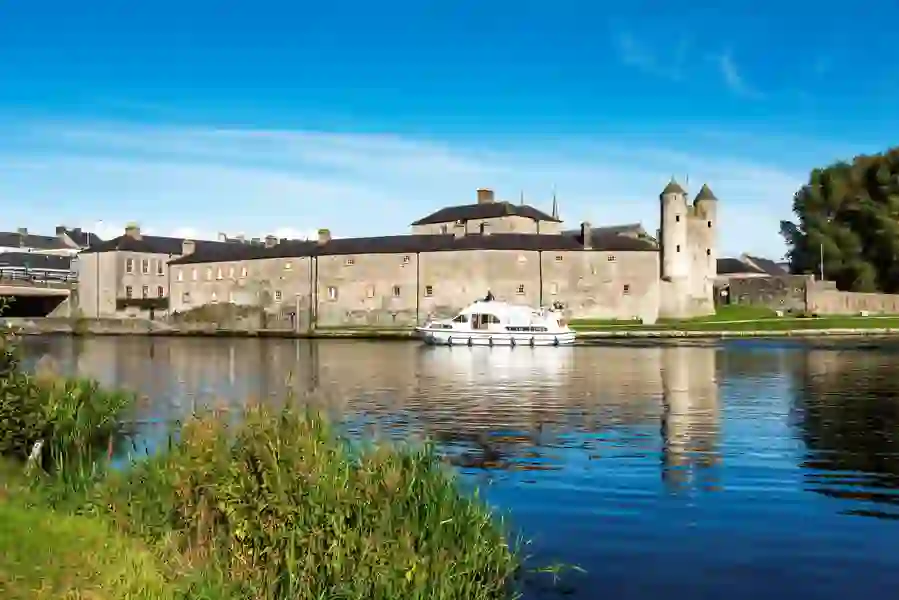 Fancy a boating holiday in Ireland?
Sunlight warms the deck, fish plop in and out of the water and sleepy villages pass by the corner of your eye. Everywhere, there is silence. You're cruising Ireland's waterways, and life is sweet.
Interspersed with excursions to island monasteries, long afternoons of angling, lazy riverside lunches and al fresco dinners, this is what cruising in Ireland is all about. Goodbye stress, hello tranquillity.
Travelling this way, you're plugged directly into the real Ireland. This unspoiled lake and riverside landscape has barely changed for millennia, and today, there's no commercial traffic to spoil the serenity.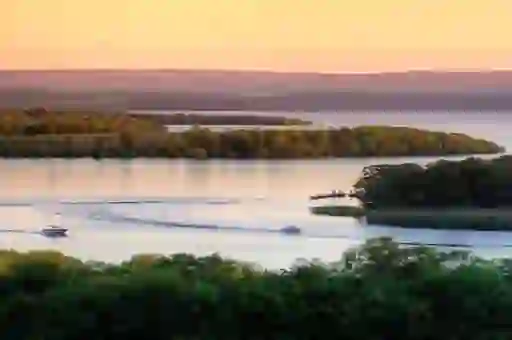 The journey
Fact: There are 400km of navigable waters between Belleek, at the northern tip of Lough Erne in County Fermanagh and Killaloe in County Clare.
On your voyage, you will see many sights that are uniquely Irish, such as the 12th century church on Lower Lough Erne's White Island with its eerie stone figures or the crumbling monastery on Devenish Island. Cruise past the bustling island town of Enniskillen (and its riverside castle) at the heart of the Erne lakes towards the Upper Lough and explore its maze of forested islands. The splendid Victorian mansion Crom Castle is nestled here among ancient woodlands that include some of the oldest yew trees in Ireland (reputedly more than 800 years old).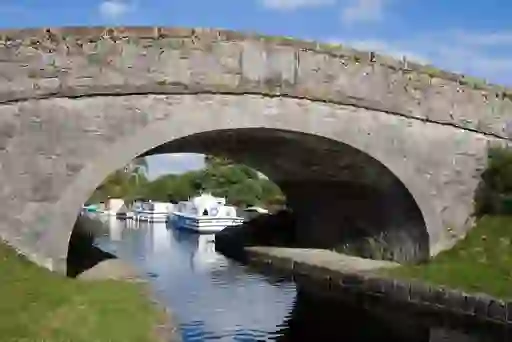 Fun on and off the water
Slip under the tiny, ivy-covered horseshoe bridge into Lough Allen – anglers, take note: bream and roach are in good supply here so bring your rod. The kids (young and old) can run themselves ragged at Lough Key Forest & Activity Park, right in the midst of Ireland's Hidden Heartlands. A highlight is Ireland's only Tree Canopy Walk offering an impressive line in panoramic, aerial views of the lake. The bonus: access at Lough Key is made easy with a generous selection of moorings.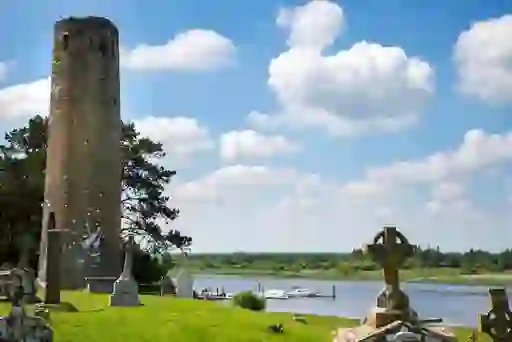 A river Shannon showstopper
Cruising down the river Shannon, make a rendezvous to visit one of Ireland's most beautiful locations: Clonmacnoise. Founded in the 6th century, this 'monastic city' became a university and the ancient Christian capital of Ireland. To see more of the countryside, hire a bicycle and delve a little deeper into your surroundings.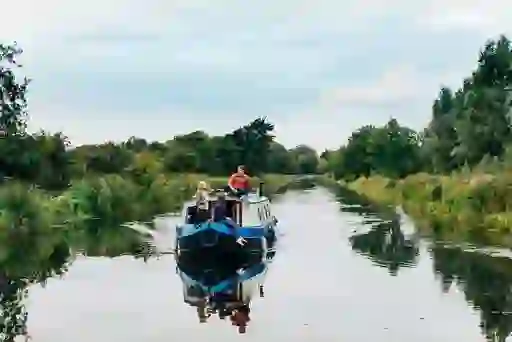 Canal trips
Away from lakes and rivers, genteel canals are possibly the most relaxing way to enjoy the waterways of Ireland. The Grand Canal and the Royal Canal both live up to their names, offering delightful inland cruising experiences. Both canals connect bustling Dublin with the fertile farmlands and charming villages of the midlands, as they meander further west before connecting up with the mighty river Shannon. These linear corridors are tranquil, serene and offer lots of time to soak up the beautiful countryside as it glides on by. Check out Bargetrip or Barrowline Cruisers to embark on the canal trip of your dreams.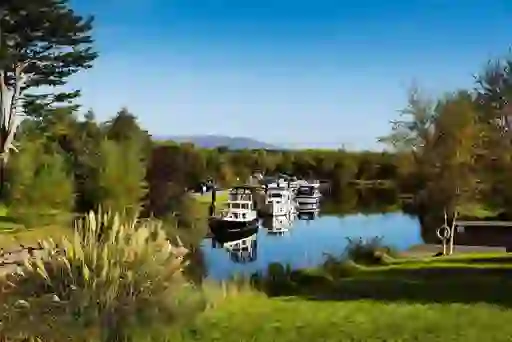 A boating holiday to remember
That's the wonderful thing about cruising in Ireland – you can stop and explore where and when you like. Gourmet meals, island picnics, activity parks, castles, gardens, bike trips, canoeing, angling: all and more are within easy reach of the water. Should a night on dry land be of interest, you can choose anything from a cosy B&B to a luxury castle hotel.
So when you come to the end of your voyage and you moor your boat for the final time, be sure to pat its hull and remind it you'll be back – you've only skimmed the surface.