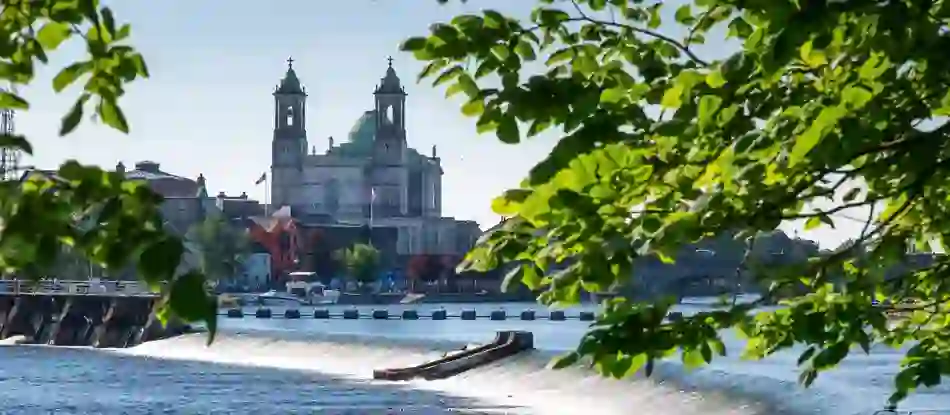 Athlone
1.5hrs from Dublin Airport
All about Athlone
Located right in the centre of Ireland and built on the banks of the mighty River Shannon, it's natural that Athlone has piqued the interest of everyone from saints to sergeants through the centuries. Walking around town, it feels like every building has a story, from the 12th century castle, to the 17th century barracks, to the 19th century workhouse, a remnant from Famine-era Ireland.
But this buzzy Midlands spot is far from just a historical timepiece. Artisan produce, local chatter and a warm welcome infuse bohemian cafes such as Lowe & Co. The pubs, from Sean's to Seery's to Gertie Browne's, are among the best on the island. And with the pleasure lake of Lough Ree just a short hop away and the River Shannon running right through town, it's a natural playground for walkers, cyclists and watersports enthusiasts.
Things to see and do
One thing's for sure, Athlone boasts a backstory that's packed full of drama. Here, battles have raged, Vikings have plundered and two brutal sieges ravaged the town in the 1690s, with one survivor describing it as "hell on earth". This history gets a 21st century reworking in the excellent Athlone Castle on the banks of the River Shannon. Dating back to 1129, the castle boasts an interactive and engaging exhibition that whisks you through some 5,000 years.
Directly across from here is a building that feels lightyears away from the 12th century stone battlements opposite. Flooded with light and boasting panoramic views over the water, the Luan Gallery is a showcase for local and international art and makes an incredible architectural counterpoint to the structures that surround it.
Afterwards, drop into Athlone's main church to see the dazzling Harry Clarke Studios stained glass windows, take a walk along the Shannon Banks, or head to the "left bank" of town with a cluster of great restaurants, pubs and quirky shops set amongst ancient streets and alleys.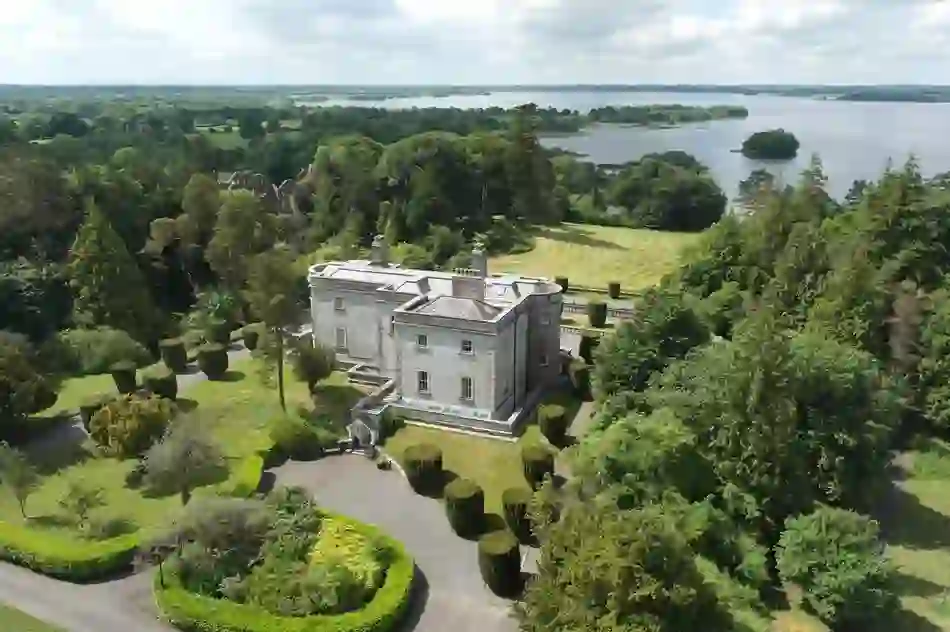 Belvedere House
Wicked spouses, grand gestures and a battle between brothers: discover the fascinating history of this Midlands gem.
Discover more
Go beyond the town
Just beyond Athlone, you'll find that urban life melts away into a countryside dominated by water and vast swathes of green. Walking in this part of the island brings a real sense of tranquillity whether you're exploring the abandoned Rindoon Medieval Town on the western shores of Lough Ree, or enjoying the sun-dappled wooded glades and lake views on the Portlick Millennium Forest Walk. Fancy a two-wheeled adventure? Hire a bike from town and take to the off-road Old Rail Trail, a 40km stretch of Greenway linking Mullingar and Athlone. You can tackle the whole stretch, but a good option is to cycle the 8km or so section between Athlone and Moate, taking in a visit to Dún na Sí Amenity and Heritage Park.
Day trips abound, too, so make sure you leave time to discover Lough Key Forest Park, a gorgeous adventure playground in County Roscommon; Belvedere House, Gardens and Park, with its follies and woodland walks; and the wonderfully quirky Derryglad Folk and Heritage Museum.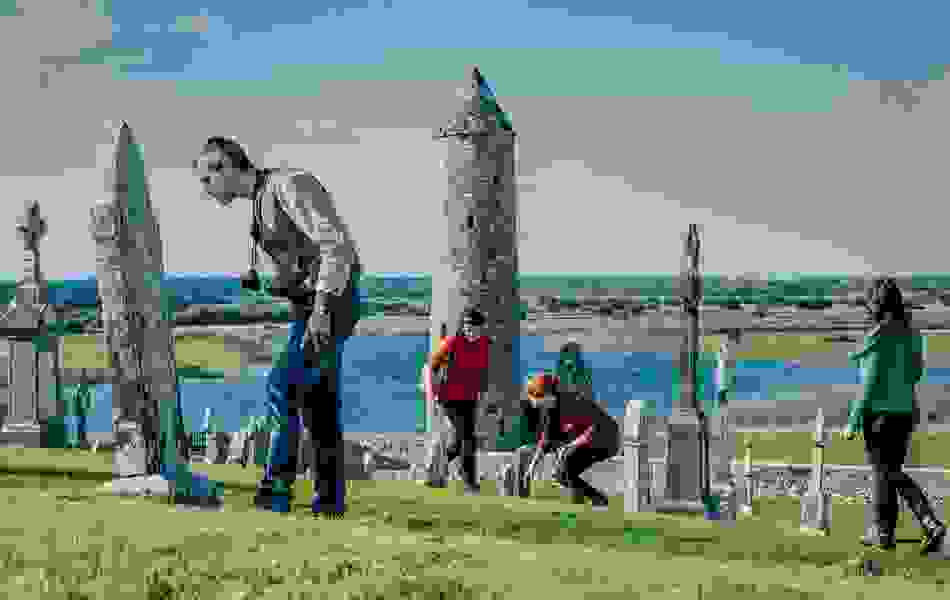 Clonmacnoise
Marvel at the monastic wonders of Clonmacnoise, a collection of sacred ruins founded by St Ciaran in the 6th century.
Discover more
Want to see more?
Here are some great reads to get you started
Highlights around Athlone
Don't miss these things to see and do