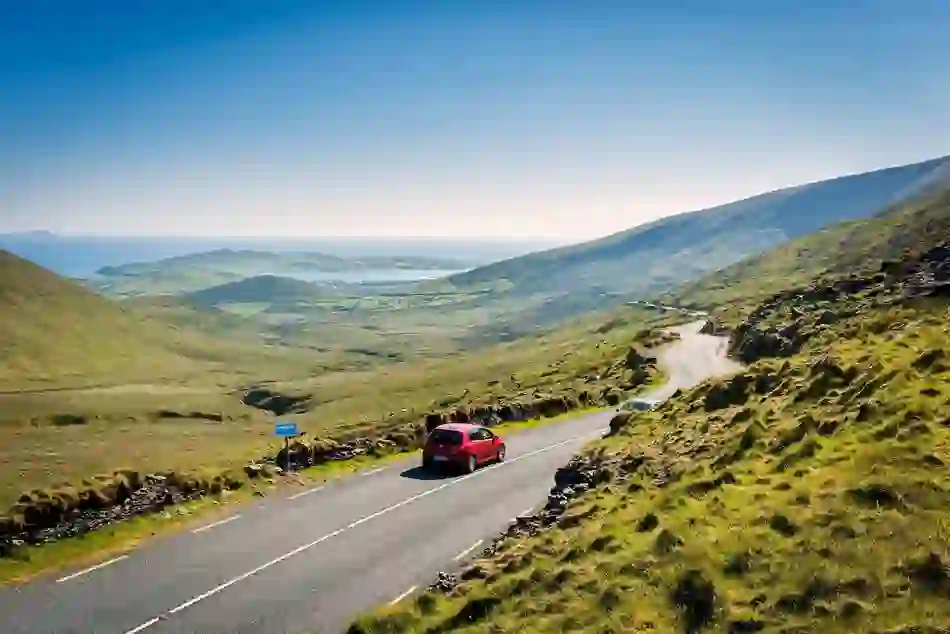 5 road trips with an Irish twist!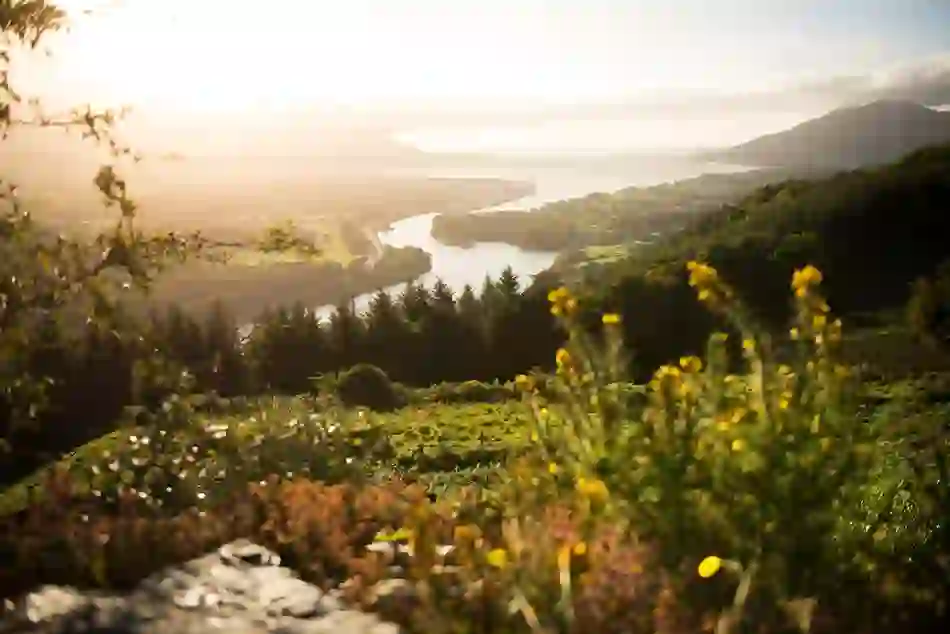 The Magic Roads
Ever heard of a road where your car rolls uphill? These are Ireland's "magic roads", where you simply stop the car, release the handbrake you roll against the pull of gravity! Don't believe us? Check out actor Andrew McCarthy's quest for the magic road in County Louth. Okay, the truth is, it's just an optical illusion – the layout of the landscape makes it look like it is uphill – but we like to think there's a little bit of magic involved, too!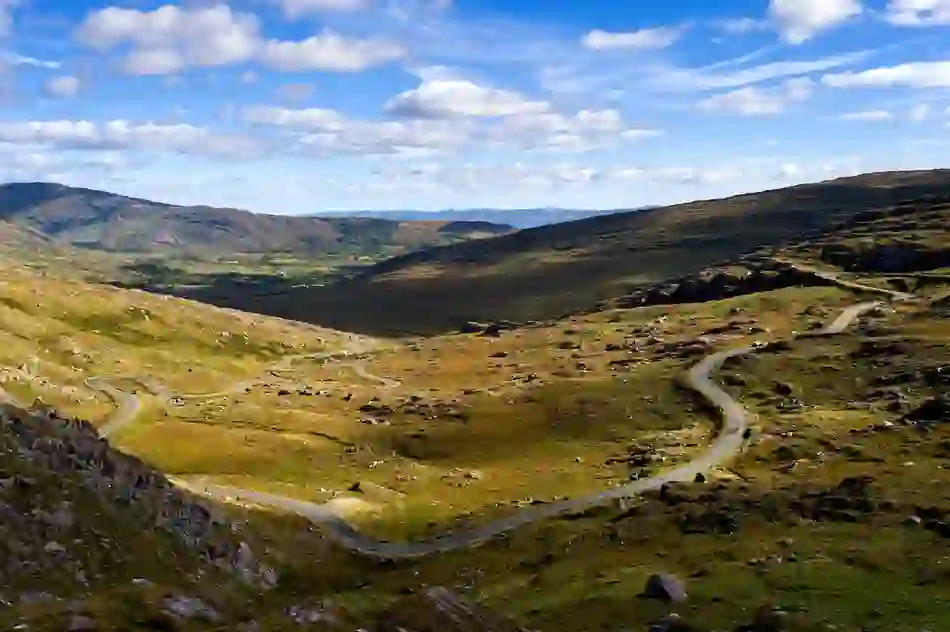 The roads to nowhere
The Great Famine in the mid 19th century took its toll on Ireland's people – and on its landscapes. Take a trip out to rural parts of the island, and you'll find roads that lead... nowhere. In exchange for food, these routes were paved by Irish peasantry as forced labour during the Famine. Built with no direction or ending in mind, these roads criss-cross, meander up hills, until they suddenly cease. The spectacular Healy Pass in County Kerry was once one of these roads.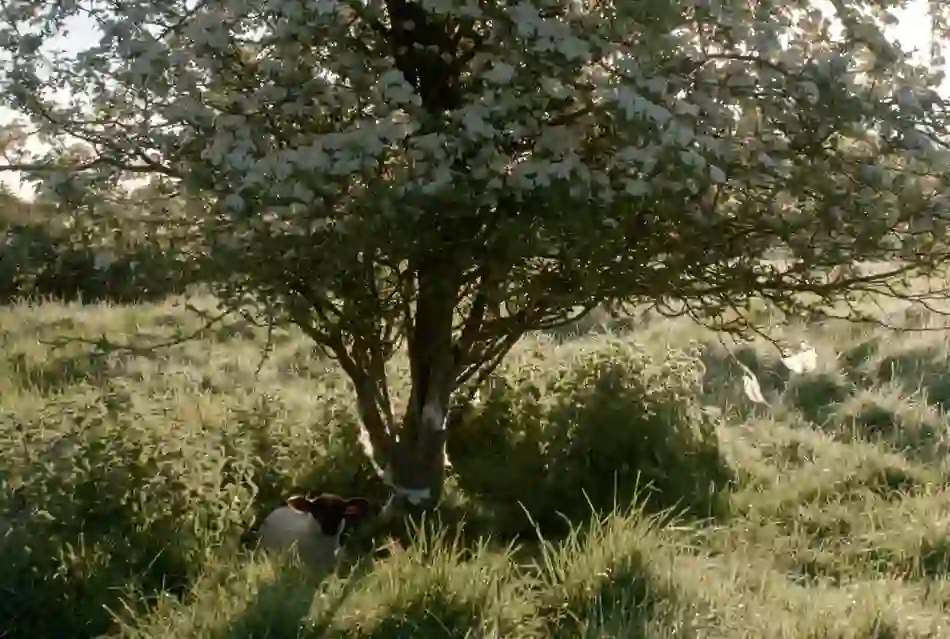 The road redesigned for the fairies
Ireland's mythical creatures are at the centre of many legends and cautionary tales. But their status made world headlines in 1999, when the upgrading of a road in County Clare was delayed nearly 10 years… due to a fairy tree! Local folklorist Eddie Lenihan raised the objection, as the tree was a meeting point for the faeries of Munster. The road was eventually built around the tree to accommodate the faeries! Take a drive along the M18 and keep an eye out for the fairy thorn bush at Latoon outside Newmarket-on-Fergus in County Clare – you might even see the faeries gathering by the tree…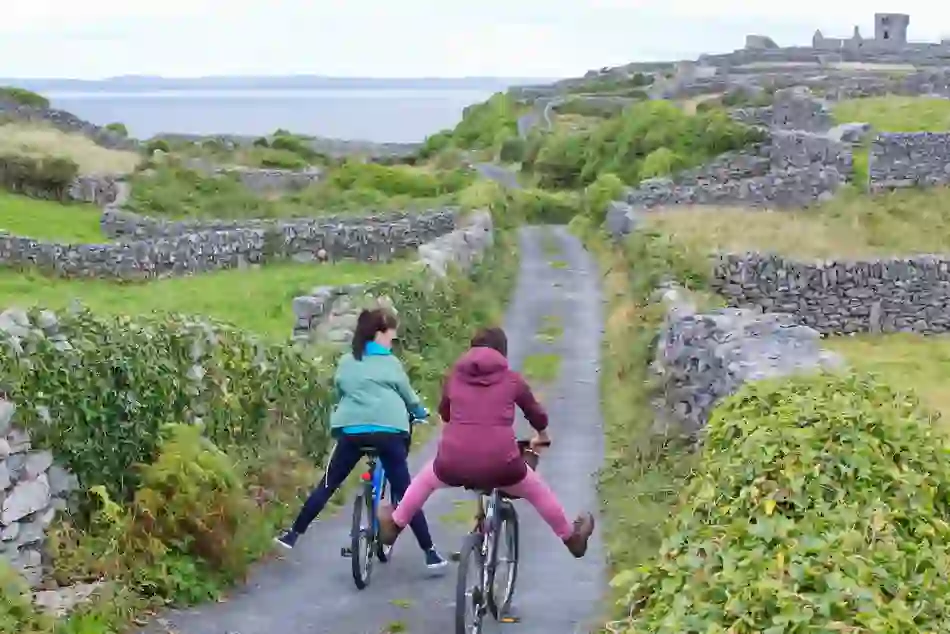 The road trip without a car
A ferry ride from the Galway coastline will take you to the windswept Aran Islands. The islands are steeped in tradition and the landscape is framed by dry stone walls that have stood the test of time. Some locals will have cars, but mostly these roads are car-free so visitors explore the islands by bike, on foot or even by horse and cart! This slower style of road trip is perfect for soaking up the views that have drawn artists, poets and dreamers through the ages.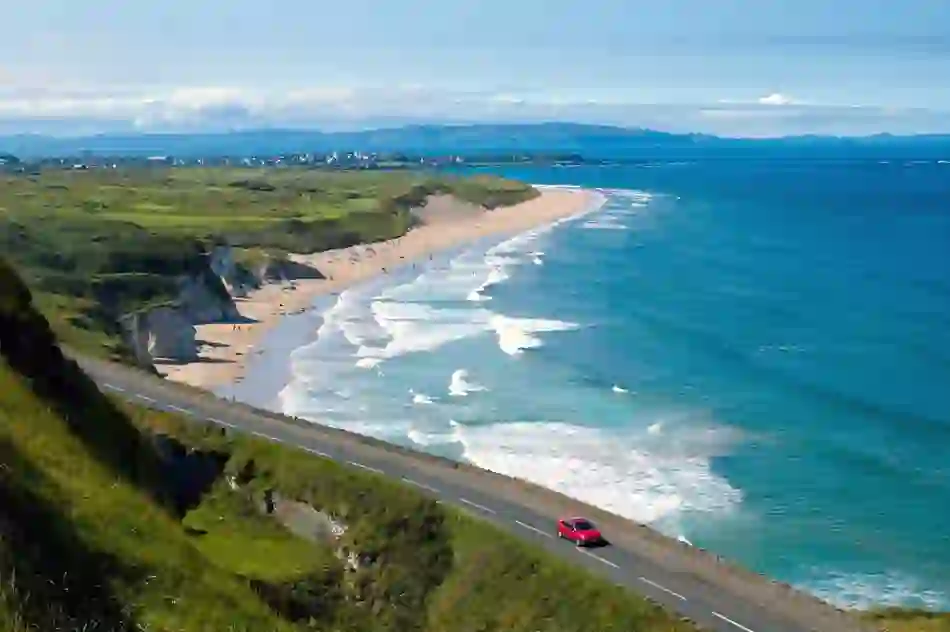 The roads loved by Lonely Planet
No list of Irish roads would be complete without these iconic routes – winding along our rugged coast, the Wild Atlantic Way and the Causeway Coastal Route both offer spectacular seascapes, buzzing towns, the freshest of food and legendary locations. Lonely Planet suggests a drive along either (or both!) will be "packed with scenic delights" – sure, what more could you want?