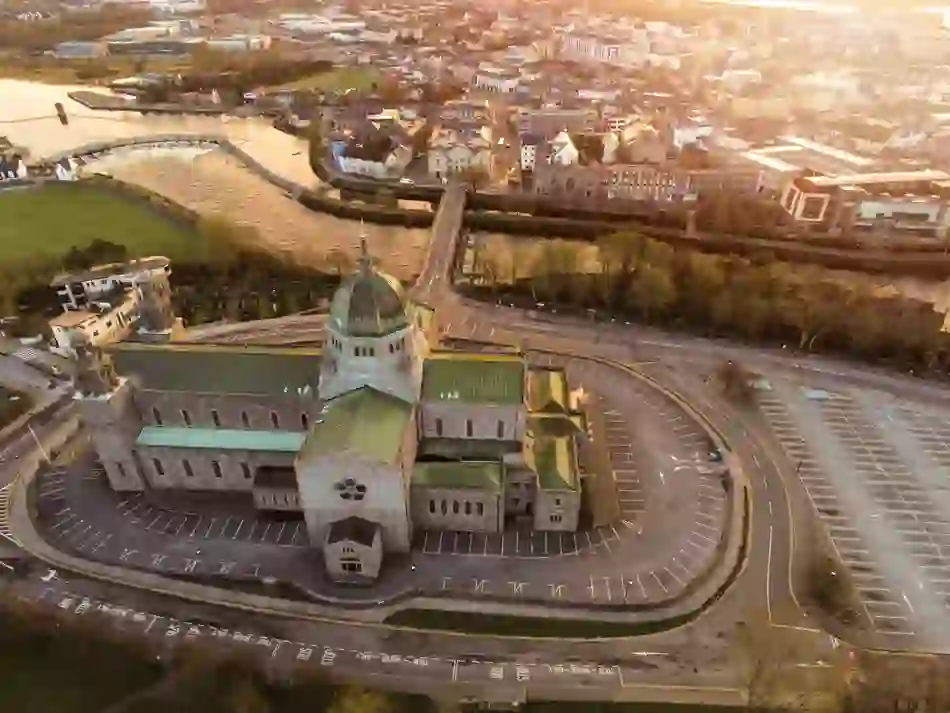 Free things to do in Galway city County Galway
Welcome to Galway city! This bustling, bohemian city is one of Ireland's cultural hubs and is home to a lively music and theatre scene. Around every corner, you'll find historical and cultural sites that will give you an insight into the city's unique character.
The good news? You can visit most of these places for free (and some for a modest fee). So read on, and discover some of the coolest Galway city spots that won't break the bank!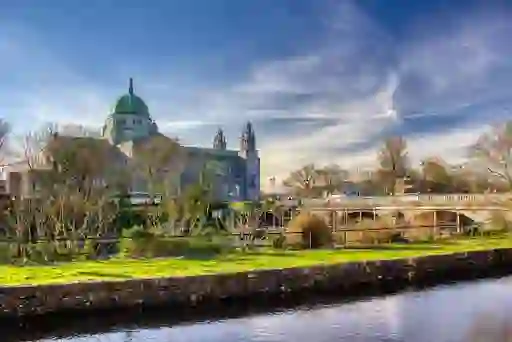 Galway Cathedral
Notice that striking green-domed building that stands out among the city skyline? That's Galway Cathedral! Constructed in 1965, this stone cathedral is a serene and peaceful escape from the hustle and bustle of the city. Make your way inside and check out its striking, rose-coloured stained-glass murals and beautifully crafted sculptures. Just make a note of the service times before you visit, as the cathedral still serves as a place of worship.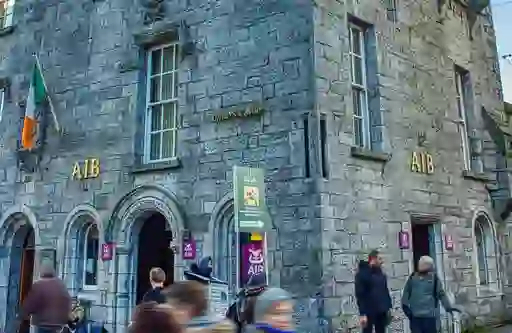 Lynch's Castle
For another example of fine architecture, head to Shop Street and check out the medieval fortified structure of Lynch's Castle. It's a bank now but still boasts imposing stone gargoyles, carved windows and ornamental cornices.
It was originally built by the powerful Lynch family – one of the tribes who ruled Galway – and it dates back as far as the 14th century. Feel free to head into the bank, where a series of interpretive panels detail the building's fascinating architectural history.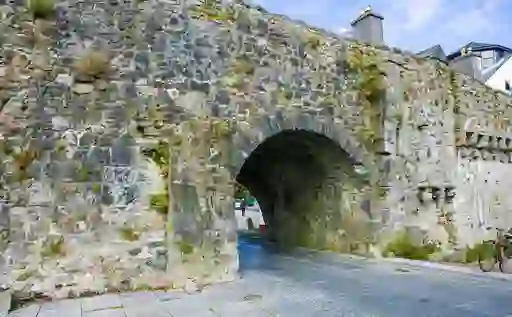 The Spanish Arch and the city walls
An ever-popular landmark in the city is the Spanish Arch. It's one of the final remaining pieces of the walls that served as Galway's fortification in medieval times and was named after the Spanish ships that would often dock beside the arch for trade.
It's the perfect location for a nice Instagram shot. It's so popular with locals and tourists alike that it'll always be busy but that's not such a bad thing. You'll always find plenty of buskers and a lively atmosphere around the "Sparch", so it is the ideal place to while away an afternoon.
More remnants of the city's medieval past can be found in the Eyre Square Centre – yes, actually IN this bustling shopping mall. Look out for a 60-metre stretch of wall, as well as two of the original towers, Shoemaker's Tower and Penrice's Tower. You'll find information boards nearby that detail the history of these old fortifications.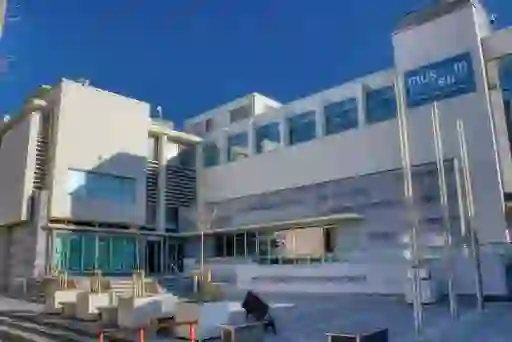 Galway City Museum
Right beside the Spanish Arch, you'll find the Galway City Museum. This three-floor building hosts a range of exhibitions that cover the city's history, from the prehistoric era to the present day – brought to life through rare artefacts and immersive displays.
It hosts its own temporary exhibitions as well as some from other museums but it has great pieces that are permanently on display, such as photographs and artefacts that recount Galway's urban life from 1800 to 1950. As you make your way in, the first thing you'll notice is the full-sized Galway hooker boat that dominates the space.
Another highlight is the maritime section that details the aquatic life beneath the Wild Atlantic waters, how the moon affects the tides, and the global movement of the ocean's currents. You'll leave with a deeper knowledge of Galway's aquatic life!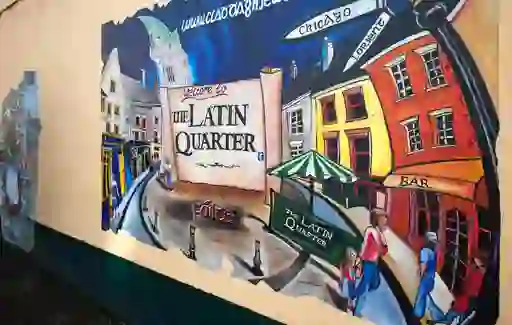 The Latin Quarter
If you want to take in the bustling city vibes, head to the Latin Quarter. Its streets are full of unique, quirky shops and distinctive historic buildings. Check out Galway Woollen Market and see the world-famous Aran jumpers. There are other beautifully hand-crafted wares you can browse in spots such as Cloon Keen Atelier Candles and Judy Greene Pottery.
A hugely popular spot with locals and tourists alike is Charlie Byrne's bookshop. You'll find the shelves overflowing with fascinating books – from blockbuster page-turners and second-hand rarities to priceless antique tomes – this is a book lover's dream.
In the early evening, the Quarter hums with the city's famous party atmosphere – as the streets are filled with buskers and street performers.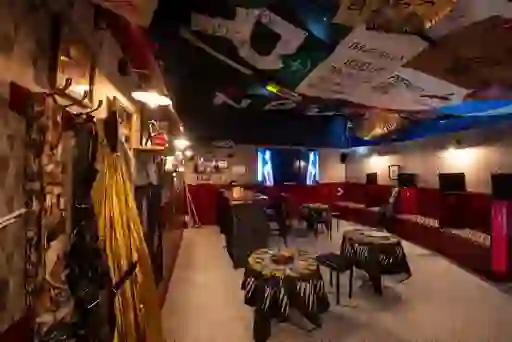 Galway Arts Centre
Galway's vibrant arts and culture scene has always been a key part of the city's identity – it was selected as the European Capital of Culture in 2020 – and you can explore the city's creative offering at the Galway Arts Centre.
The centre has a wide-ranging gallery that showcases a selection of contemporary art from Ireland and around the world. It also serves as a popular creative hub, regularly hosting classes, workshops and exhibitions that feature art, photography, drama and much more. If you want to experience the cutting edge of Galway's creative offering, you'll find it here.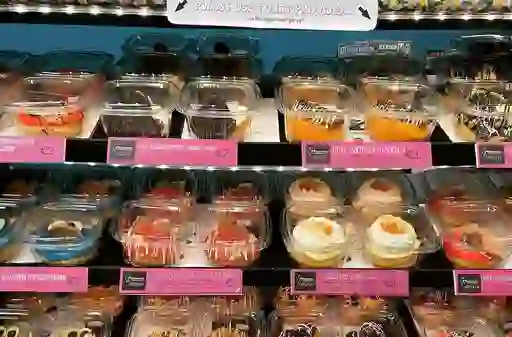 Cheap and cheerful
So, while there's plenty to see and do in Galway for free, if you fancy spending a small bit of money you'll have an even wider array of fun cultural spots to check out.
Ireland is a land of rich storytelling, and you'll find some of the best stories on the west of Ireland in Galway city. Celtic Tales runs regular evenings in the Crane Bar where you can enjoy urban legends and folklore that cover all genres – from horror to comedy!
If you're a film fan, you'll find some cool attractions off the beaten track. Get a table at the Silent Cinema, and you can curl up with a glass of wine, and enjoy the distinctive visuals from the silent era of cinema – accompanied by live piano for absolutely immaculate retro vibes. If you want to support Galway's rising cinematic talents, check out the Little Cinema which regularly runs special free nights – from short film showcases to Halloween and Christmas screenings.
Finally, there's Dungeons and Donuts. The title explains the premise perfectly: you go in, pay €5 per person, and you get a tea or coffee, one of their specially created delicious doughnuts, and the pick of their 400-plus board games to kick back and play to your heart's content. One of the many handy ways to enjoy Galway's great atmosphere without breaking the bank!