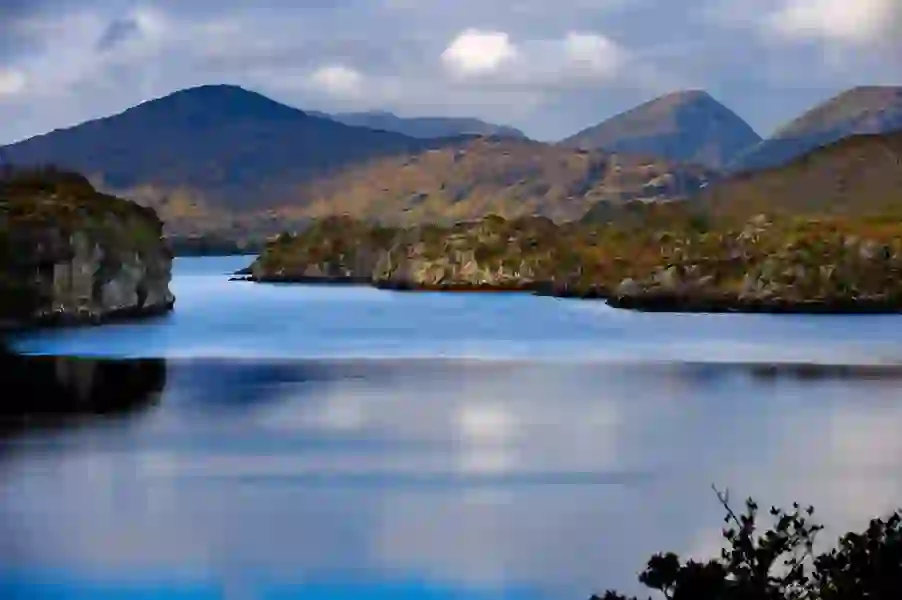 Killarney
1hr 20mins from Cork Airport
Postcard perfect
Killarney is the place that launched a billion postcards. And now that postcards are a dying art form, it's becoming the place that launched a billion tweets, Facebook posts and Instagram snaps
Simply put, this is the Grand Central Station of tourism for the south west, a vibrant crossroads where paradise meets good old-fashioned fun.
Killarney buzz
The gateway to the Killarney National Park – if not Kerry itself – Killarney first flirted with visitors when Thomas Browne (Lord Kenmare), put the word out over 250 years ago. Queen Victoria followed, and by 1895, Thomas Cook had brought his first package tour.
Killarney is a buzzing hub of visitors from all over the world, but it's not all about shamrock and shillelaghs (a traditional wooden walking stick). This is a place where you can order boxty – a traditional Irish potato pancake – or bruschetta in the same restaurant. You can clap your way through an Irish-American cabaret, or tune into local footballing hero, Paul Galvin, spinning hip-hop and grime on Radio Kerry. You can kick back in a five-star hotel, or bike 15km for a well-earned pint at Kate Kearney's cottage.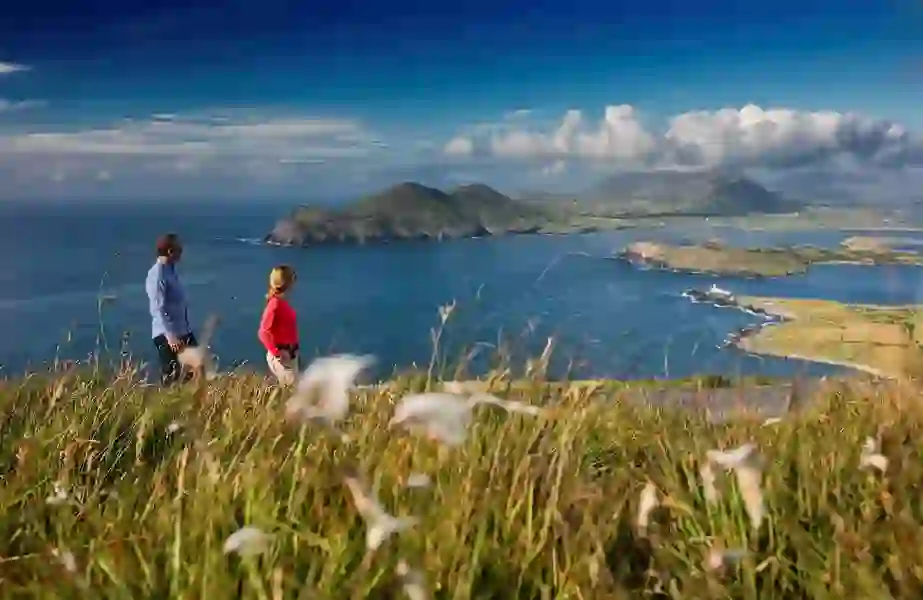 County Kerry
Discover a glorious mix of moody mountains, vibrant towns and a superstar island that will take your breath away.
Discover more
Kerry's crown jewel
The paradise you'll find in Killarney National Park encompasses every kind of terrain for which Ireland is famous. Kerry's crown jewel is home to Ireland's tallest mountain (Carrauntoohil, at 3,406 feet), to spellbinding lakes and forests, to the rain-ravished Torc Waterfall. Little wonder Kerry is known as The Kingdom.
At the heart of it all is Muckross House, where Queen Victoria stayed in 1861. The Queen gave six years notice of her visit – plenty of time for the house to be redecorated – and arrived with her own bed and a 100-strong entourage. Over 50 years later, the 19th-century house and landscaped gardens are a national treasure to explore.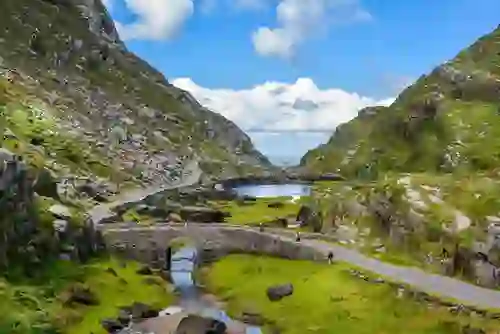 The Ring of Kerry
Dreamlike landscapes and dramatic coastlines, this is Ireland at its picturesque best.
Discover more
The great outdoors
The Ring of Kerry, a 179km loop of the Iveragh Peninsula, is well known both at home and abroad, and Killarney is one of its traditional starting points. The route is ripe for driving, but those with heartier dispositions could do far worse than spotting the spectacular landscapes of west Kerry by bike or foot.
Killarney is the starts of the Kerry Way, a 200km walking route typically undertaken over eight days. Gentler rambles include the woodland paths at Ross Castle, or the four-hour circuit of Muckross Lake.
Friends or family could always hail a jarvey, too – the horse-drawn carts have been taking tourists to see the sights since the earliest days.
Finally, look up ­– Killarney National Park is home to several white-tailed eagles, flourishing since their reintroduction five years ago.
Tweet us if you see one…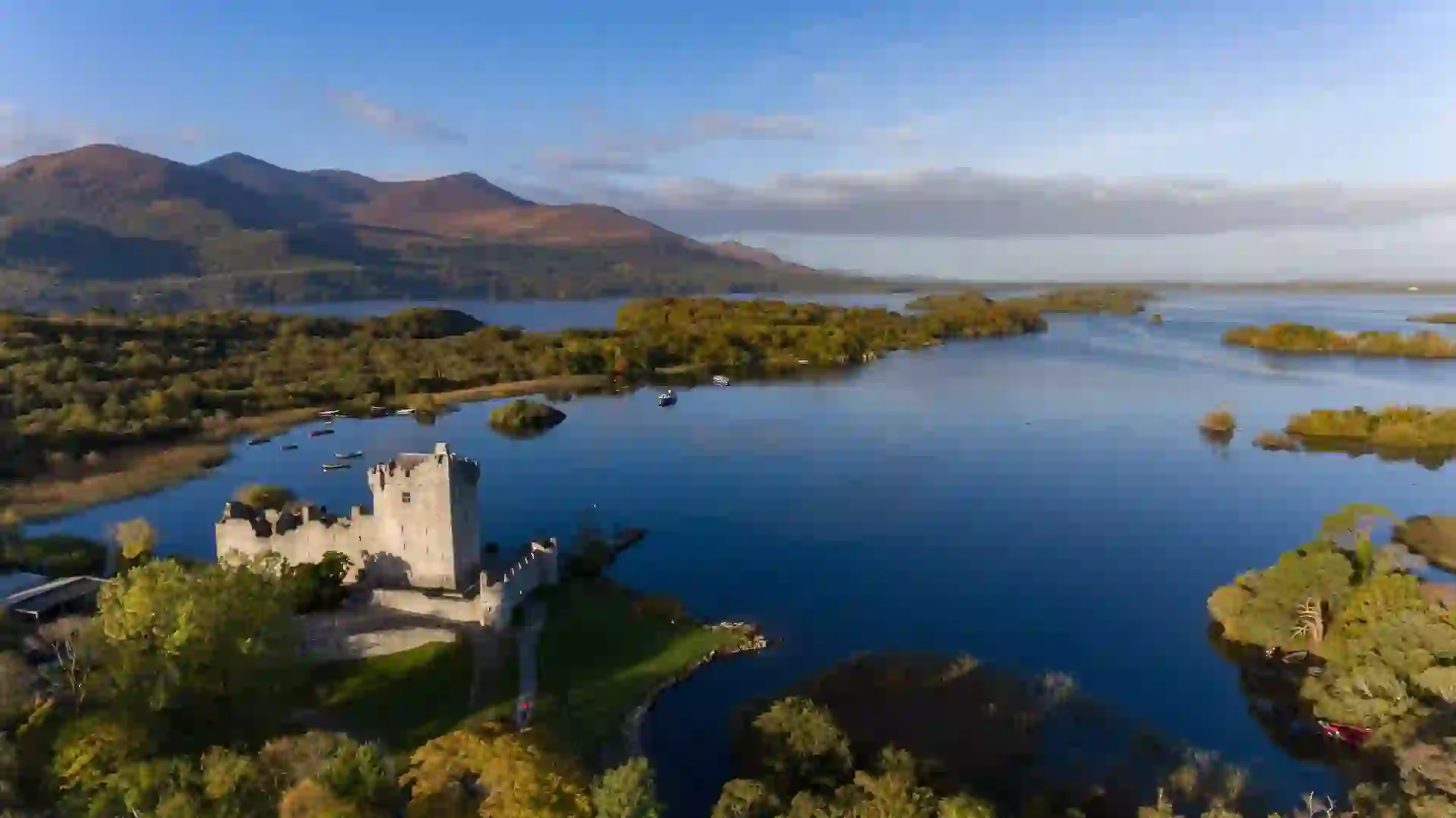 Want to see more?
Here are some great reads to get you started...
Killarney highlights
Don't miss these things to see and do!