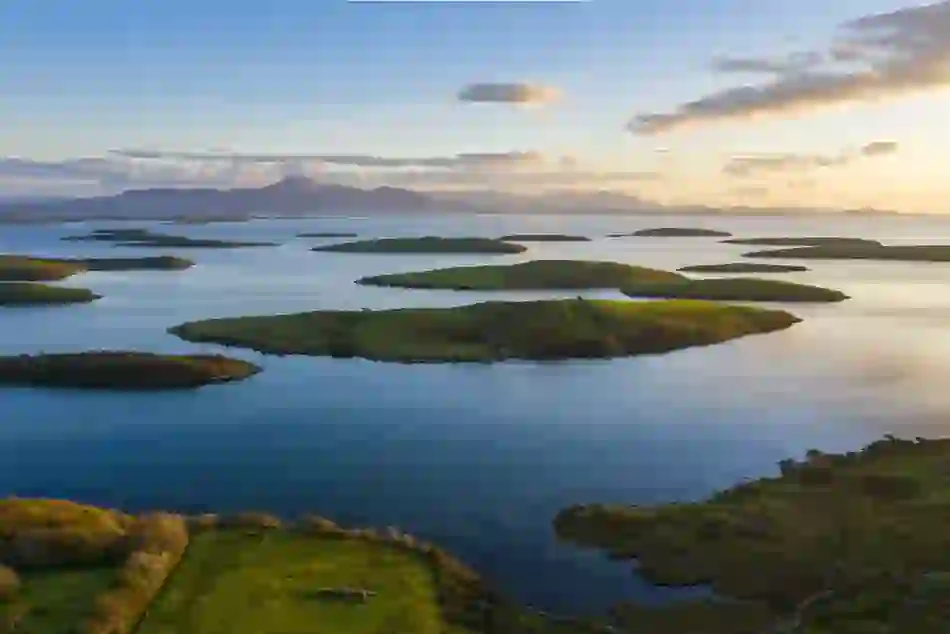 County Mayo
1hr from Ireland West Airport
From bleak to beautiful…
From spectacular Blue Flag beaches to bleak but mesmerising bogland, Mayo musters up one wow moment after another. It's considered one of Ireland's must see destinations, and with good reason. It has all of the things that make the island of Ireland special: cosy and inviting towns and villages, historical sites that are rich with stories and heritage, and of course, stunning, sprawling landscapes that are fit for a postcard. But it's not just a great place to visit...
A dose of colour
Is Mayo the finest place to live in Ireland? Does its location at the heart of the Wild Atlantic Way make it that bit more special than other locations? Well, simply put: yes! It hosts some of the most gorgeous sites on the island, from sprawling blue flag beaches, to iconic historic houses. And it's dotted with some of the most homely and memorable villages you'll find on the island, take Westport for example. When the Irish Times newspaper once asked its readers where they thought was the best place to live in Ireland, the Georgian town led the table. Meanwhile, the visitors who enjoy the stories of Pirate Queen Grace O'Malley at Westport House, the gourmet restaurants such as An Port Mór, traditional music as well as surfing beaches, sailing and outdoor adventures in nearby Clew Bay wouldn't argue with that result.
Mayo has wild beauty and haunting landscapes, but you'll find few tourists here, which means there are plenty of untapped opportunities for exploration by car, foot, bicycle or horseback.

Lonely Planet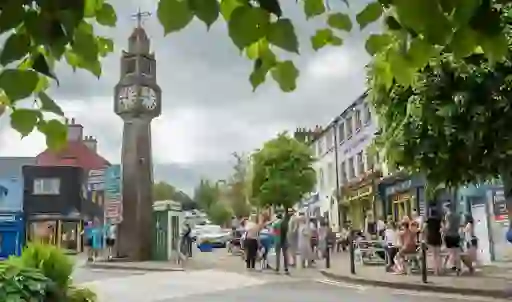 What to do in Westport
Climb a sacred mountain, visit a stately home and explore an island-studded bay: Westport is the perfect base for your Mayo adventure.
Discover more
Sights, sounds and saints
Of course, there's more to Mayo than Westport. Think of cosmopolitan Castlebar town, or the National Museum of Country Life nearby. Think of Ballina, the salmon capital of Ireland perched on the River Moy. Think of the boggy expanse of Ballycroy National Park, or the remote, Irish-speaking Mullet Peninsula in the barony of Erris. Think of Downpatrick Head, a spectacular headland of great beauty, with its sea stack known as Dún Briste, and the ruins of a church marking the spot where St Patrick spread the word of Christianity. The next parish west is Boston, USA...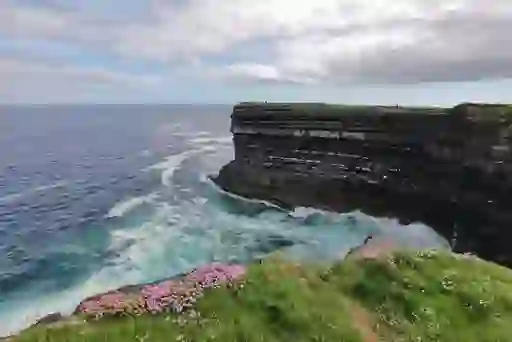 Downpatrick Head
Surrounded by the expanse of the Atlantic Ocean, the windswept stretch of Downpatrick Head is an area of unrivalled coastal beauty and historical importance…
Discover more
An easy island life
Mayo is also home to Achill Island, the largest of Ireland's offshore islands – and the easiest to get to (it's connected by a short road bridge at Achill Sound). Achill boasts five Blue Flag beaches alone – a voluntary eco-label awarded to beaches that tick all the boxes for quality and cleanliness – and more are on the horizon now, thanks to Mother Nature. A golden beach originally washed away 33 years ago reappeared in Dooagh a few years ago, to the absolute delight of locals. Other experiences include wild walking and surfing opportunities – watch on or get wet on the waves – and a deserted village in the foothills of Slievemore Mountain. It's as desolate and empty as the pubs are cosy and welcoming.
Achill...called to me as no other place had ever done.

Paul Henry, artist
Belfast-born Paul Henry loved Achill so much that when he came for a two-week holiday in 1910, he threw his return ticket into the sea and stayed on and off for several years. In another case, when German writer Heinrich Böll came to Achill island in the 1950s, he said he felt like he was "playing truant from Europe". There is still an otherworldly feel about Ireland's largest offshore island, especially if you indulge in a stroll along any of Achill's beaches – in particular Keem Strand.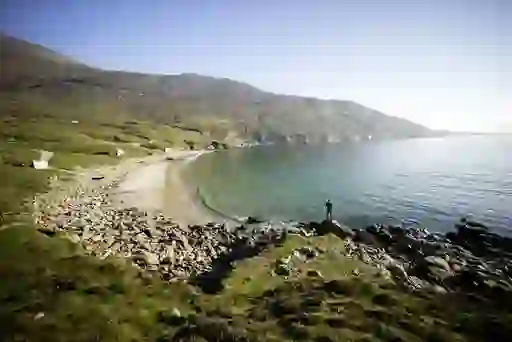 A wilderness of attractions
Beyond Achill, challenge your stamina with a climb to the top of scree-covered Croagh Patrick Mountain. Take a bike ride along the Great Western Greenway, a 41km off-road cycling trail following the old Westport-to-Achill railway line. Enjoy the views across the islands in Clew Bay, staging post of the legendary 16th century pirate queen Grace O'Malley, and said to have as many islands as there are days in the year. Or uncover secrets from the Stone Age that can be found within the Céide Fields, where bogs and fens keep safe their 5,000 year old treasures.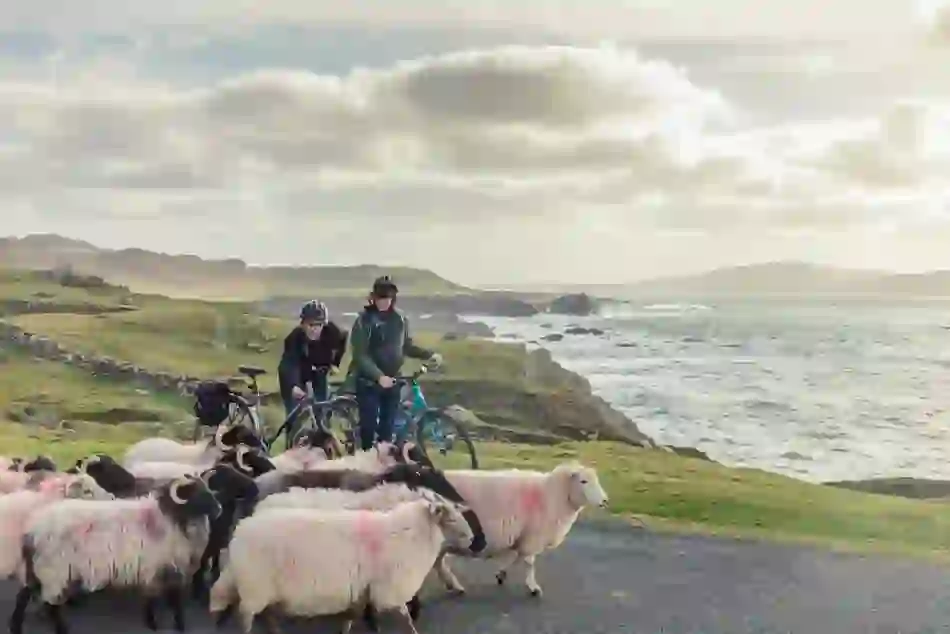 Great Western Greenway
Wander west through wild and wonderful terrain on Ireland's longest off-road cycling and walking trail along the Wild Atlantic Way.
Discover more
Want to see more?
Here are some great reads to get you started
Mayo highlights
Don't miss these things to see and do!