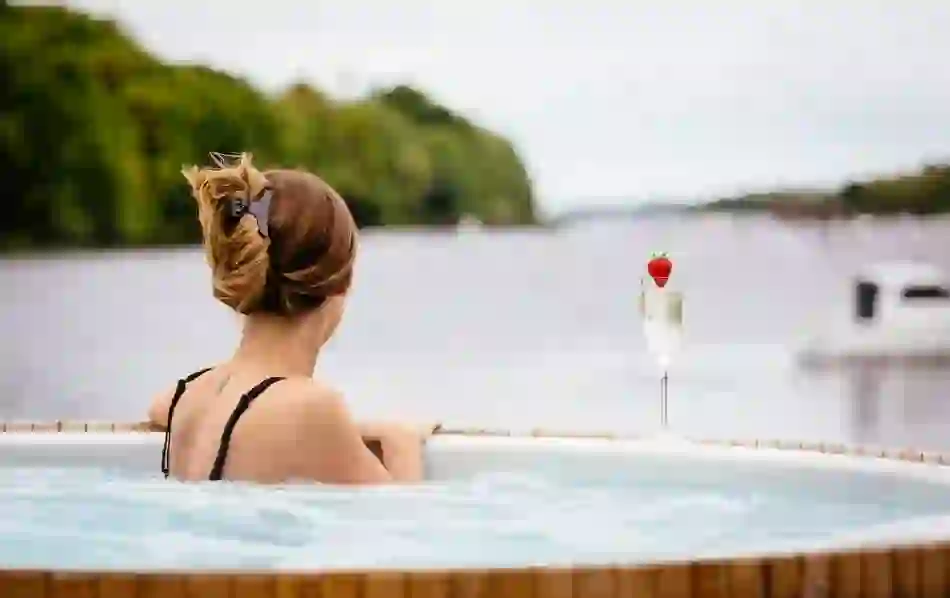 Wild Atlantic Way accommodation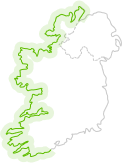 Wild Atlantic Way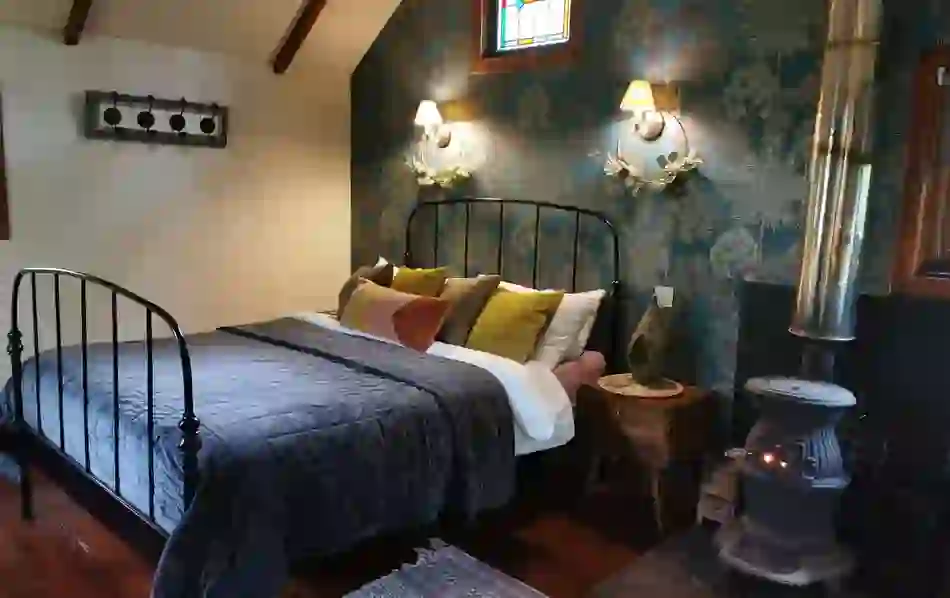 Teapot Lane Glamping, County Leitrim
If you want to find the "glam" in "glamping", the adults-only Teapot Lane resort in County Leitrim is the place for you. Across the five-acre woodland site, a cosy cabin, romantic treehouse and even geometric domes give a great mix of nature and comfort. Each one comes with access to the woodland dining shelter, communal barbecue and shower area. Wild deer, foxes and badgers are all known to pass by, so keep an eye out for some furry visitors!
This spot is perfectly located in the heart of the Irish countryside with counties Donegal and Sligo, and their beautiful beaches, all close by. While here, trot along the beach astride a horse with Donegal Equestrian Centre, or book a surfing lesson with the Bundoran Surfing Co. Or, for a slower adventure, try the Ben Bulben forest walk which offers stunning views of Ireland's table top mountain, Ben Bulben as well as Sligo and Donegal bay.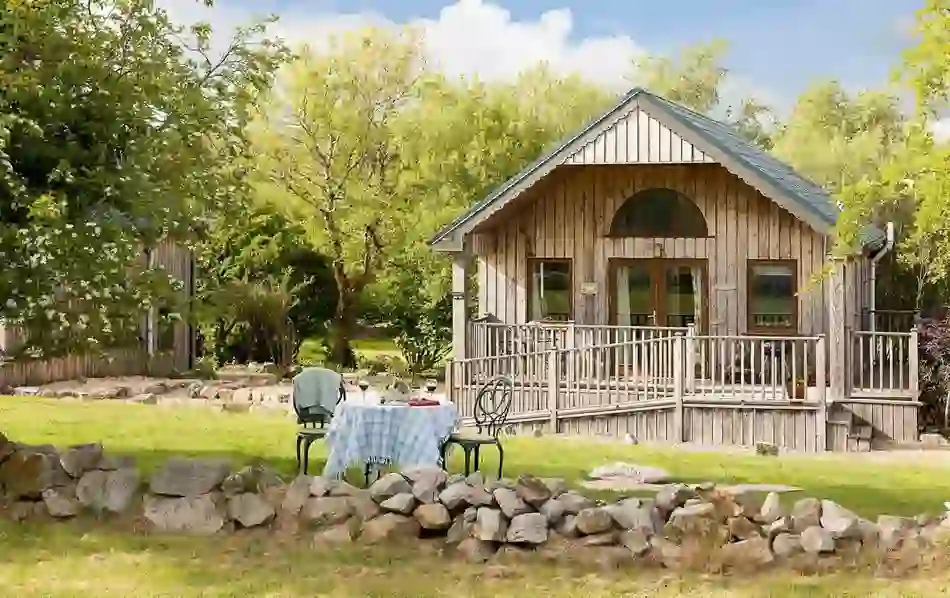 Ard Nahoo, County Leitrim
Perhaps one of the best-known eco-friendly spots in Ireland, the award-winning Eco Retreat and Yoga School of Ard Nahoo in County Leitrim has something for everyone. Its three self-catering cabins – each named after a native Irish tree – are comfortably decorated, while the outdoor hot tub overlooking Lough Nahoo and detox sauna add an element of luxury. Afterwards, why not try a one-on-one yoga class with Noeleen or Claire, or gather your friends for a group class!
Sustainably sourced timber, hemp insulation and natural paints all helped Ard Nahoo earn its EU Flower, along with multiple Irish awards for going green. The emphasise here is on reducing, reusing and recycling with minimal waste throughout the retreat. Though the accommodation is self-catering, vegan food can be ordered from a local chef – supporting local businesses and the environment all at once has never been so delicious!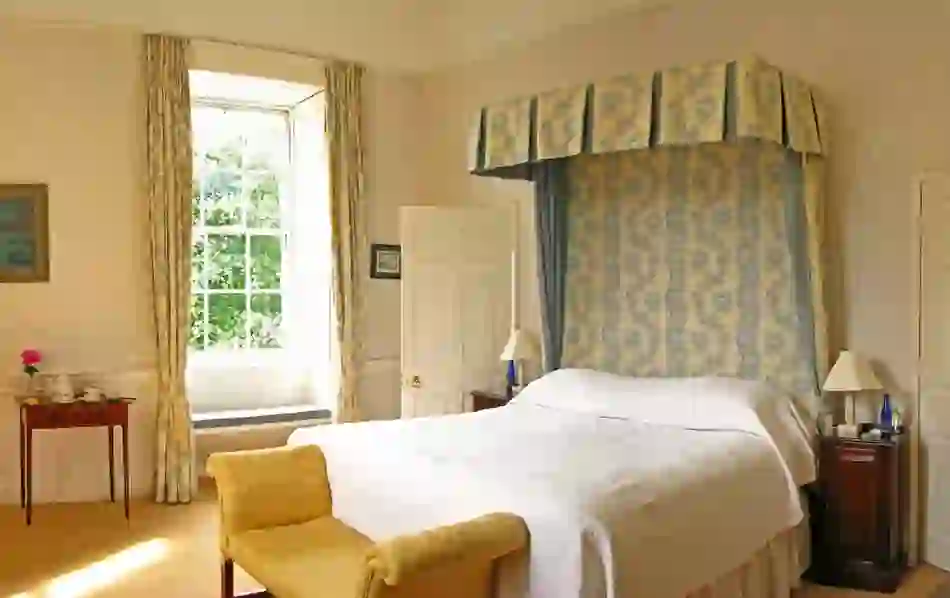 Coopershill House, County Sligo
Tucked away in the serene Sligo countryside and surrounded by trees and wildlife, Coopershill House has "great escape" written all over it. The house has been in the O'Hara family since it was built in 1774, and is now home to the 7th generation of O'Haras, Simon and his wife Christina. Christina is also the one you have to thank for all the delicious food you'll try here, as she trained at the Ballymaloe Cookery School. Juno, the rescue dog, takes her job very seriously in welcoming guests to Coopershill so be prepared for a very warm welcome!
Unplug your smartphone, then take a stroll through the beautiful 500-acre estate and discover its winding woodland paths and deer pastures. Check out the Coopershill Hawk Walk in the company of an experienced falconer. They'll teach you how to "cast" your hawk into the trees and recall it to land on your gloved fist as you walk through the ancient woods. As day turns into night, sink into a gorgeous antique armchair and watch the sun set through the bedroom window.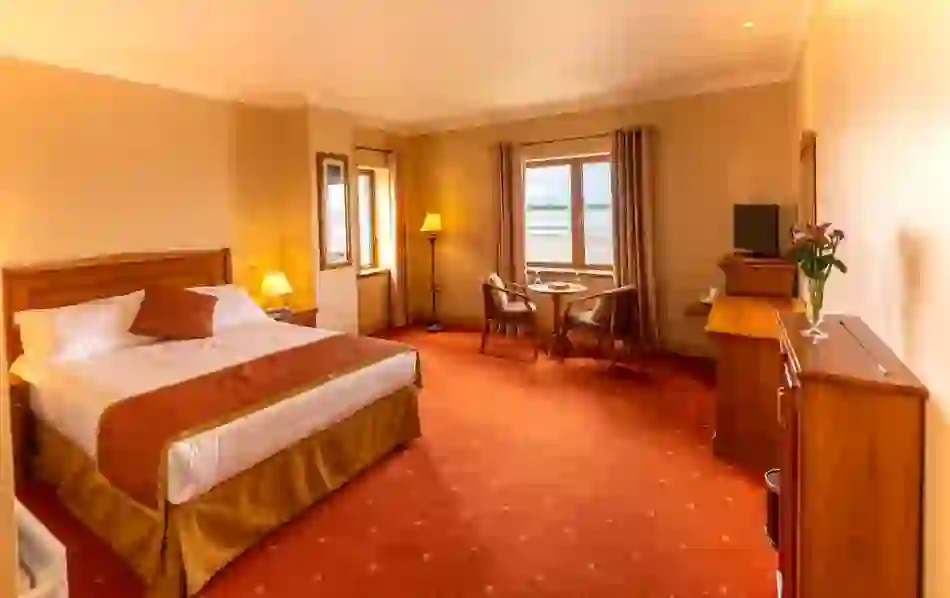 Waterfront House, County Sligo
Whether you're basing yourself in Enniscrone to tackle the glorious surf or just a curious onlooker, the Waterfront House is an absolute treat – and every room has a sea view, too.
At the restaurant here, you can try creative dishes made with fresh local ingredients, provided by local suppliers, including award-winning Gelati ice-cream accompanying your dessert. Just think of this as your home away from home – a perfect place to retreat to after a blissful stroll along Enniscrone's pristine beaches and dunes, or maybe after a trip to Enniscrone Traditional Hot Seaweed Baths for a traditional hot seaweed bath.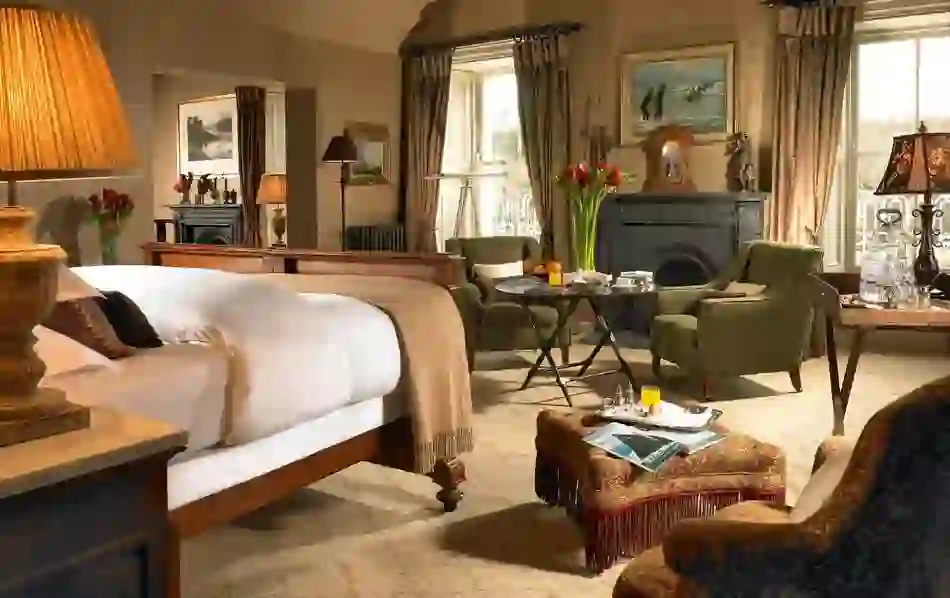 Ice House Hotel, County Mayo
Despite its name, the Ice House Hotel isn't the slightest bit chilly. In fact, the name comes from its previous life as an ice store. This is a luxurious boutique hotel perched right on the banks of the River Moy. If it's splendid views you're after, you could do worse than simply gazing over the inky blue waters from its floor to ceiling windows, while anglers try their luck with the rod.
The Chill Spa is something to be treasured, with products from local provider Voya Seaweed Baths… even the outdoor seaweed bath is a lot more cosy than you'd think. And those views make you feel at one with nature. Wandering further afield, book a tour of the Foxford Woollen Mills Centre; meet the craftspeople, and discover the history and techniques that create these woollen beauties which have been passed down through the generations.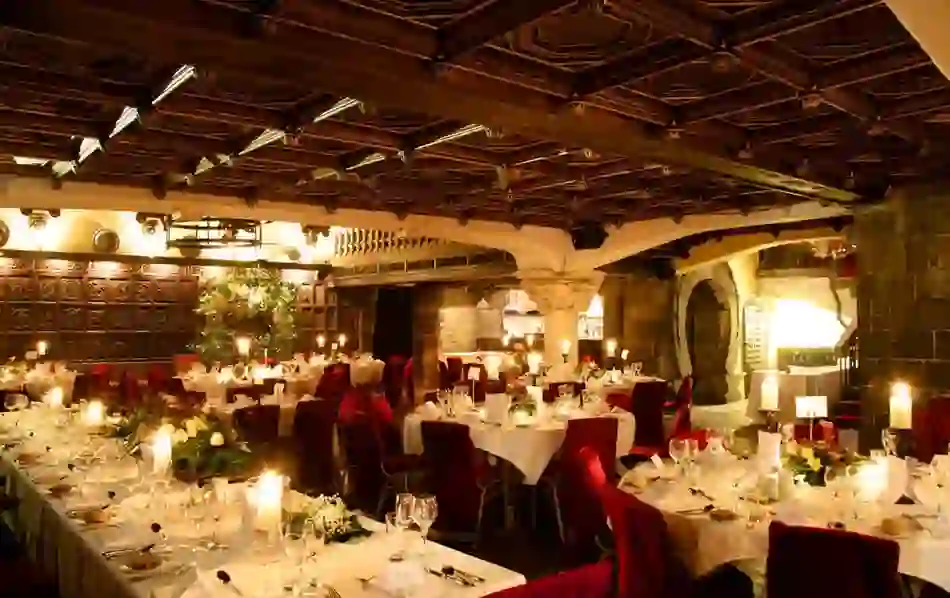 Belleek Castle, County Mayo
The eccentric and amazing 19th century Belleek Castle in County Mayo is filled with all manner of curiosities to draw you in: Pirate Queen Grace O'Malley's four-poster bed, a bar built from the salvaged 400-year-old wood of Spanish Armada shipwrecks and one of the finest collections of arms and armour in the whole of Ireland. But it's the warmth of the welcome you'll receive when you first enter the Great Hall and the blazing beauty of the open fire that will have you lingering for a while in this manor house by the Moy.
The award-winning food is both classic and imaginative, all created using local seasonal ingredients from the land, sea and air mixed with a large dollop of tradition. When you do rise from your luxurious slumber, help yourself to homemade bread and jam, then take a guided tour of the beautiful collections and grounds.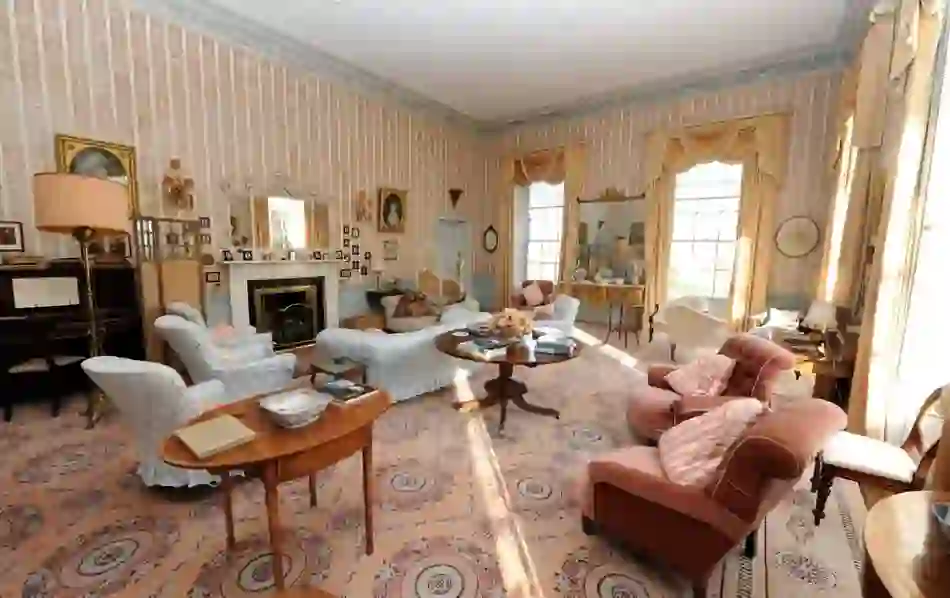 Enniscoe House, County Mayo
Enniscoe House is a beautifully preserved Georgian country house at the foot of Mount Nephin. The estate has been part of the Jackson family since the 1650s, with the house you see today built sometime between 1740 and 1750 on the shores of Lough Conn. While the house has been kept up to date with every mod con you could desire, the spiral staircase, friezes and original silk wallpaper ooze old-world charm.
Take the opportunity to marry an appreciation of art and nature by following the Tír Sáile Sculpture Trail in north Mayo. Or if any of your ancestors hail from around here, pop into The North Mayo Heritage Centre to see if they can uncover more about your family tree!