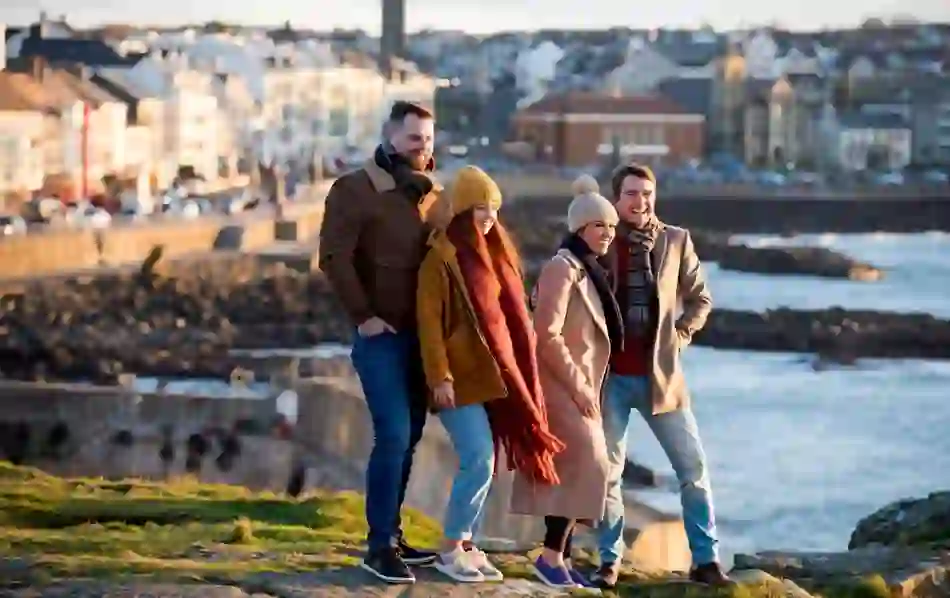 Discover Ireland's towns
Exploring Ireland's towns is the perfect way to experience the island's relaxed pace of life, enjoy its culture and have a bit of "craic" (fun)!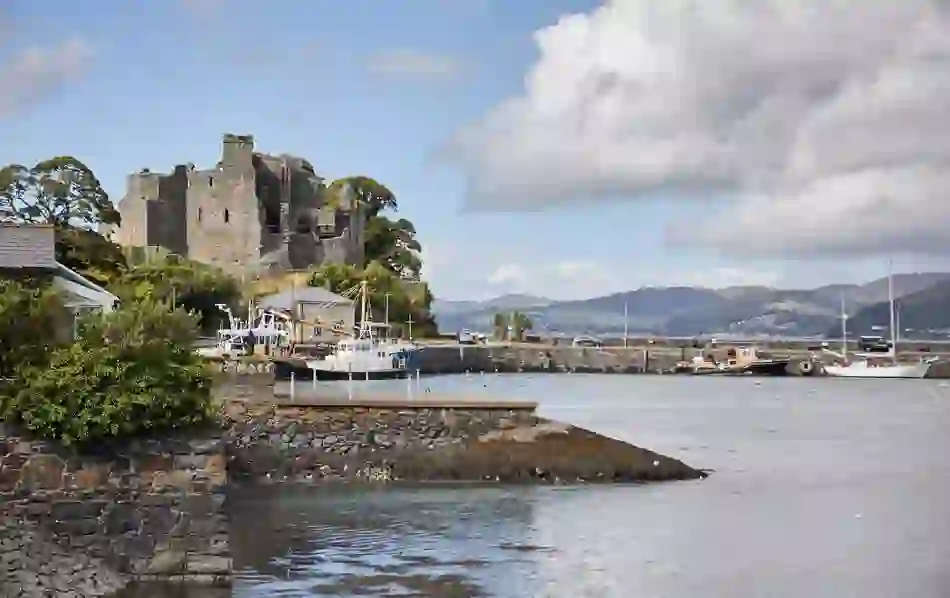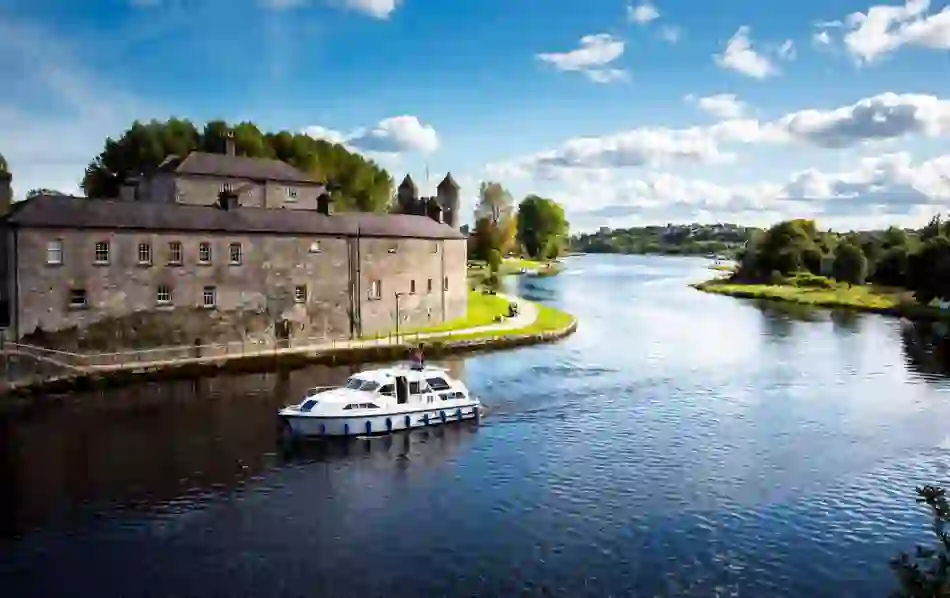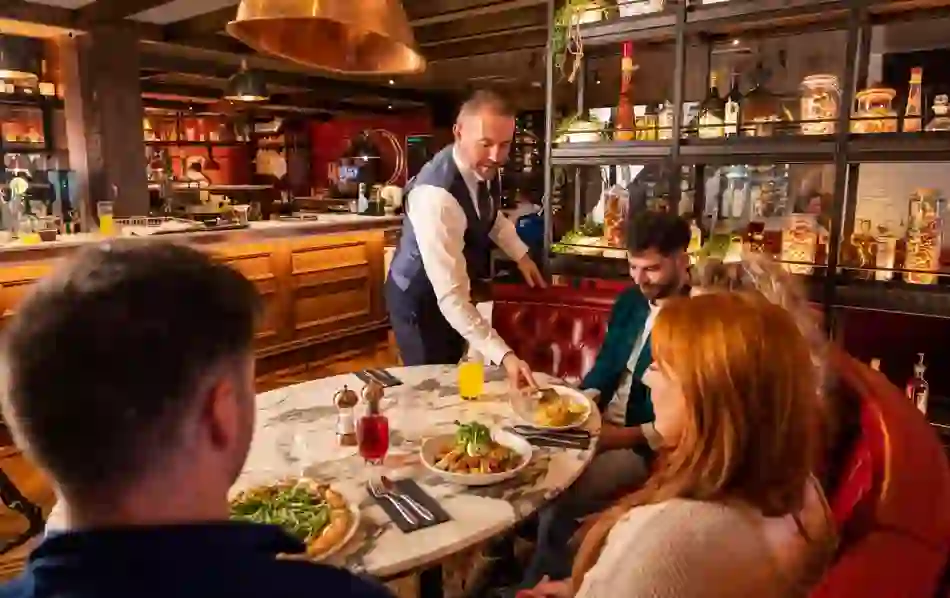 The island of Ireland has seaside towns, foodie towns, towns of only a few houses and towns famous for their history. Why should these towns feature so highly on your next trip to the island of Ireland?
Well, let us tell you what they have to offer!
Rural towns
It's no secret that the island of Ireland is home to a host of naturally forming treasures (check out the famous Cliffs of Moher and the Giant's Causeway if you don't believe us!). But the good news is that many of the island's must-see landscapes are close to vibrant towns where you can enjoy the best that rural life has to offer, from friendly cafés and restaurants to traditional music pubs.
Westport in County Mayo is an ideal spot if you're interested in exploring the wonders of the surrounding landscape, including the wilds of Achill Island and Croagh Patrick. It's also a starting point for the Great Western Greenway, a stunning 44-km walking and cycling trail.
The River Mourne runs gently through Strabane, bordered in places from the community by a row of vibrantly green trees. This County Tyrone town lies near the Sperrin Mountains, (the biggest and least explored mountain range in Northern Ireland). From Strabane, there is also easy access to great fishing spots including Lough Ash and Moore Lough. Strabane's rural scenery makes this town feel just that little bit more at one with the earth.
After a day of exploring, the towns on the island of Ireland seem to welcome you home with open arms, a cosy pub, tasty food and a song and dance with the locals. Matt Molloy's in Westport is ready with traditional music 7 nights a week, and Strabane is home to numerous cosy B&Bs which is a great opportunity to make friends with like-minded explorers and provides the comfort you need after a long hike.
Heritage towns
Many of the towns on the island of Ireland date back to the medieval period, and are dotted with castle ruins, ancient round towers, evidence of Viking strongholds and Norman keeps.
Developed around a monastery founded by St Tiarnach in the 6th century, Clones is one of the oldest traditional settlements in County Monaghan. It's a lively town typical of rural Ireland, but what you may not expect to see here is a historic round tower from the 10th century just behind the row of shops and houses! Look out for St Tiarnach's Tomb located near the tower too. To be able to sleep and holiday this close to history is something truly special.
Gaze out at the blue waters of Carlingford Lough in Carlingford, County Louth, and you're looking at a place that was once occupied by the Vikings. History is everywhere here. On an evening stroll through this charming medieval town, you may wander past the old Watch House dating back to the early 15th century, or the impressively preserved Carlingford Castle, which dates to the 12th century.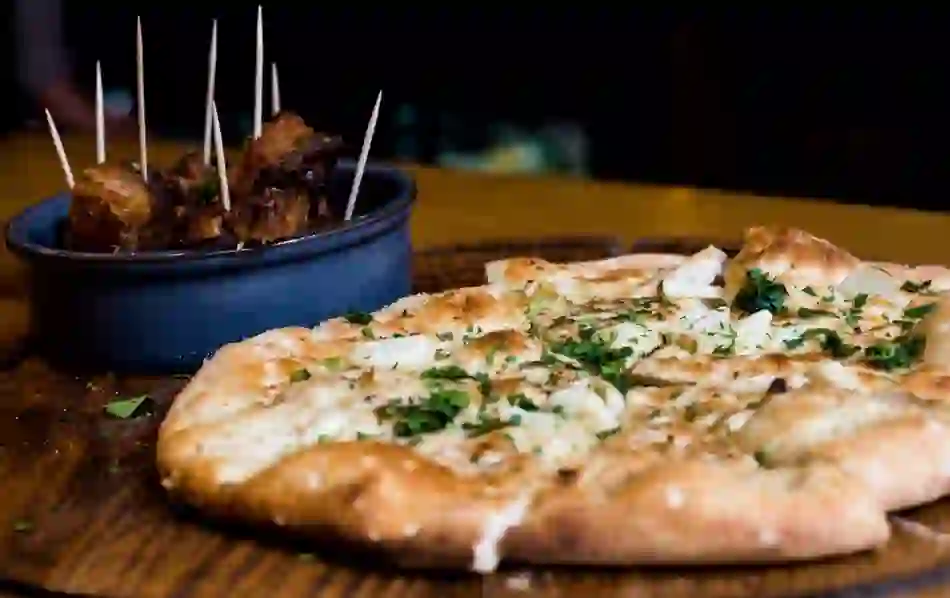 Foodie towns
The island of Ireland's towns may be small, but they're making a name for themselves in the culinary world. Perhaps it's due to the abundance of delicious produce that they have right on their doorsteps.
Midleton in County Cork is one of the best examples. Take a trip to the Saturday Midleton Farmers' Market and you'll be in awe of the vibrant colours of fresh local produce. Chances are you'll be standing right in front of the person responsible for the cheeses, jams, fruit and vegetables here, so you can ask them how they make their food so appetising and delicious.

The same goes for other farmers' markets you'll find in towns dotted around the island, including Naas Farmers' Market in Naas, County Kildare; Dungarvan Farmers' Market in Dungarvan, County Waterford; and Tyrone Farmers' Market in Dungannon, County Tyrone.
Enniskillen in County Fermanagh is also a prime example of a foodie town. It has loads of great locally run pubs and restaurants, but that's not all. Join the Enniskillen Taste Experience, a guided walking tour of the town's best gourmet spots, to experience a real taste of County Fermanagh. It's a must-do with so many great places to try!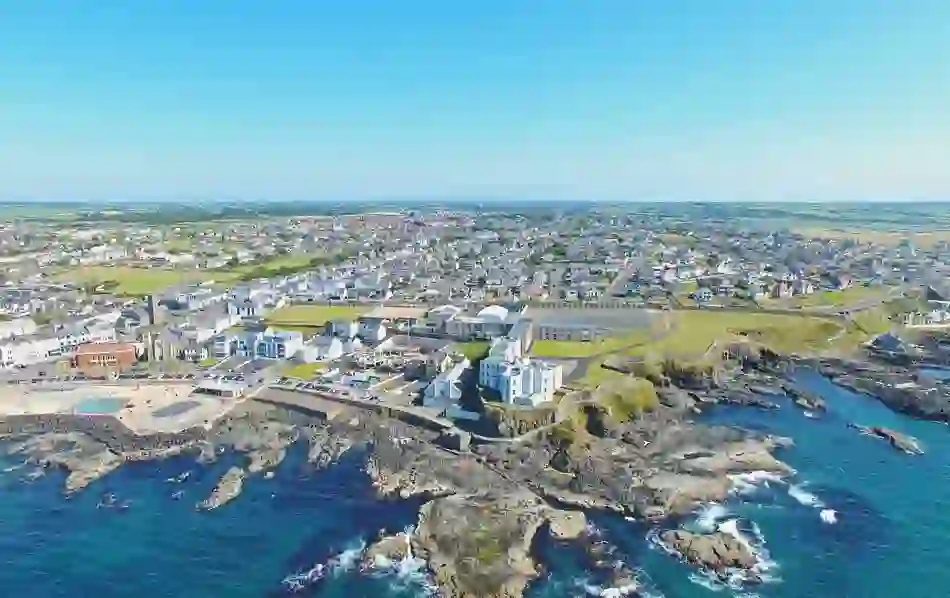 Seaside towns
Ireland is an island, which means we have a lot of coasts to be explored. Staying in a seaside town opens up a whole host of activities, including water sports, boat tours and coastal walks.
Strandhill is a buzzing town on the County Sligo coast. One of the best things to do here is to head to VOYA Seaweed Baths for a seaweed soak. Strandhill is also perfect for water sports with famous gnarly waves loved by surfers from all over the world. Of course, there are surf towns all over the coast of Ireland, and further north you'll find Bundoran in County Donegal. As well as surf lessons, this coastal town also offers various local boat tours and outdoor swimming spots including Thrupenny Pool, but be prepared for the cold water if you do decide to take a dip.
Take the water sports up a notch at the Aquaholics Dive Centre in the town of Portstewart in County Londonderry. Afterwards, you can relax with a stroll along the stunning Portstewart Strand, and enjoy some fish and chips at the promenade as you gaze out at the dark, blue water of the North Atlantic Ocean.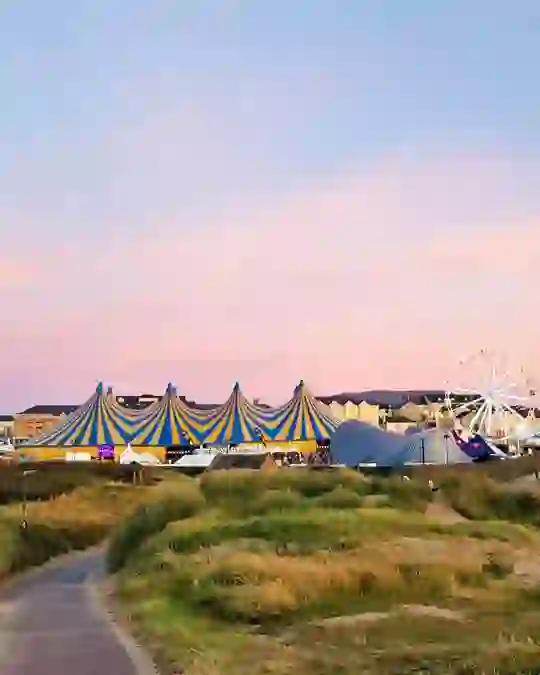 Ireland's festival towns: 5 of the best
Discover Ireland's towns
Here are some great reads to get you started!