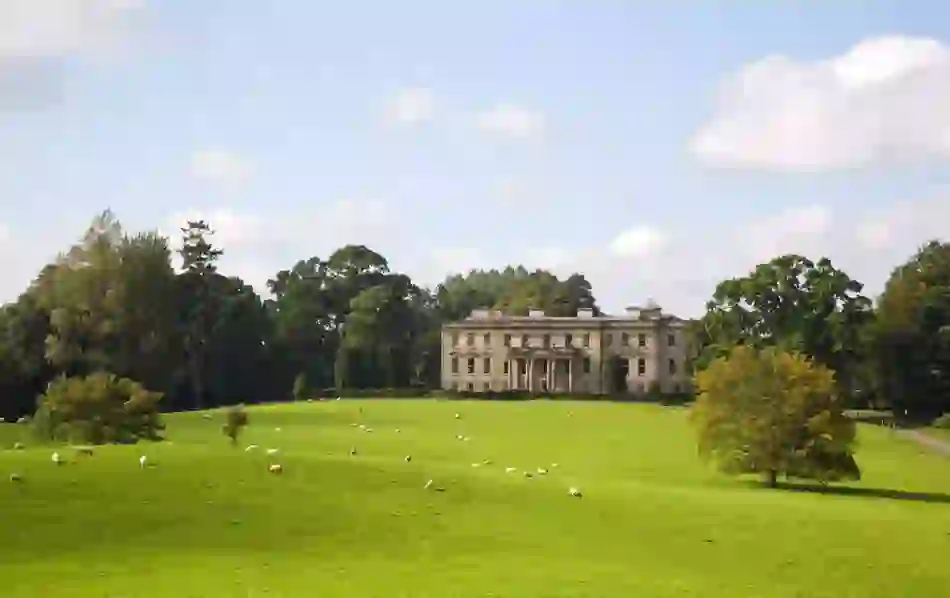 County Monaghan
1hr 30mins from Belfast Airport
Monaghan's lush surroundings
At the northern tip of Ireland's Ancient East, Monaghan's gorgeous landscapes reveal fascinating heritage sites, a storied cultural past and historic delights.
Just under two hours' drive from Belfast and Dublin, Monaghan is a world away with discoveries such as the Round Tower in Clones or the architectural oddity of St Peter's Tin Church in Laragh. Stretch your legs at Rossmore Forest Park, where you can stumble upon no less than eight lakes and explore the ruins of the early 19th century castle hidden on its grounds.
Monaghan, you see, is a pocket of pure natural delights.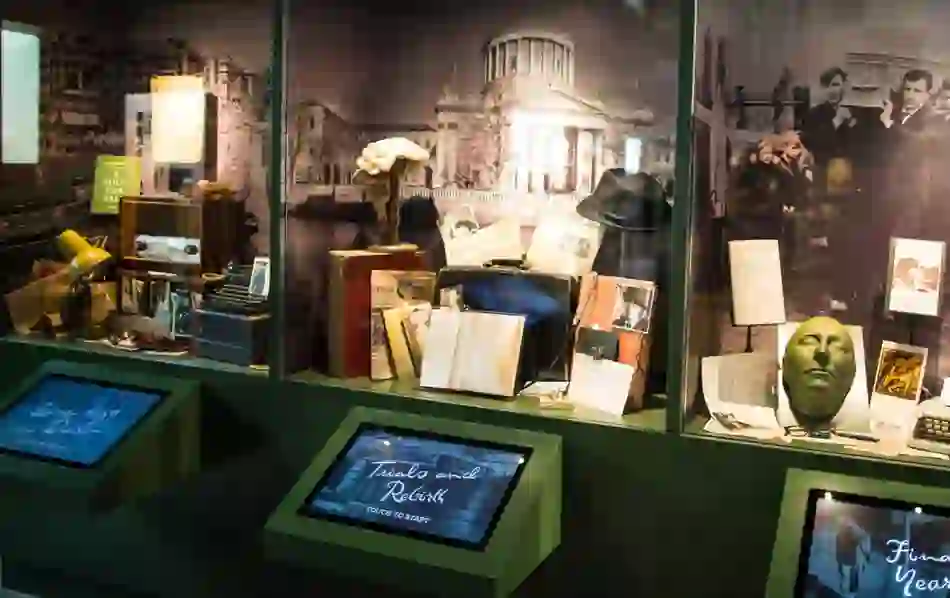 Irish poets and the places they love
See the locations that left an indelible mark on these poets' hearts
Discover more
Words of wisdom
Although he spent much of his life in Dublin, Patrick Kavanagh was born and raised in Monaghan. His spiritual home was the "stony grey soil" of his childhood, a quiet, landscape of lakes and hills around Inniskeen.
His remarkable talent is remembered at the Patrick Kavanagh Centre where you can explore Kavanagh's life and his poetry through artefacts and film. Or you can walk in the poet's shoes along the farmland that inspired him by following the Patrick Kavanagh Trail.
…I knew as I entered that I had come, through fields that were part of no earthly estate

Patrick Kavanagh
Kavanagh, though, wasn't the only writer from Monaghan. Scots-Irish author and playwright Eugene McCabe and Thomas Bracken, who wrote New Zealand's national anthem, both called the town of Clones home.
Like Monaghan itself, Clones punches above its weight in talent. Literally. It was also the birthplace of former world featherweight boxing champion Barry McGuigan – aka The Clones Cyclone.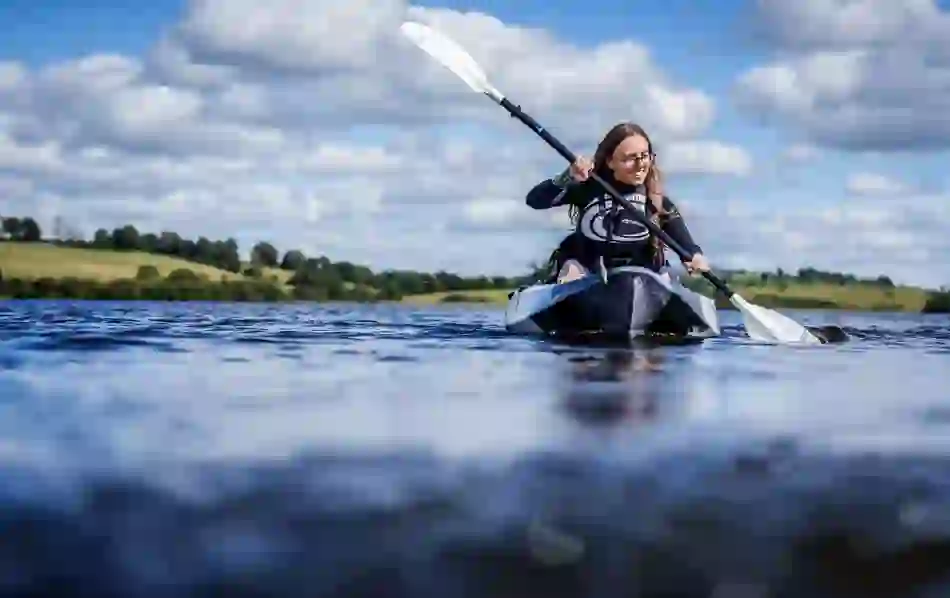 The invisible hand of time
Of course, Monaghan's lakes and drumlins don't just inspire writers and artists. Created by glaciers retreating during the last Ice Age, these landscapes have seen some 10,000 years of history.
If you're a walker, dip into the range of routes in the Sliabh Beagh Mountains, or the 65km Monaghan Way leading from Monaghan town to Kavanagh's Inniskeen.
If you prefer Wellington boots to hiking boots, Monaghan has a multitude of rivers and lakes offering anglers great stocks of bream, roach and pike. Many of those anglers end up having entire riverbanks to themselves.
This quiet countryside has its vigorous side, too. Can you picture yourself white water kayaking along Lough Muckno at the Lough Muckno Adventure Centre? Driving full pelt at Rally School Ireland? Galloping on horseback across hills and around lakesides? Or teeing off on any number of parkland courses? We bet you can.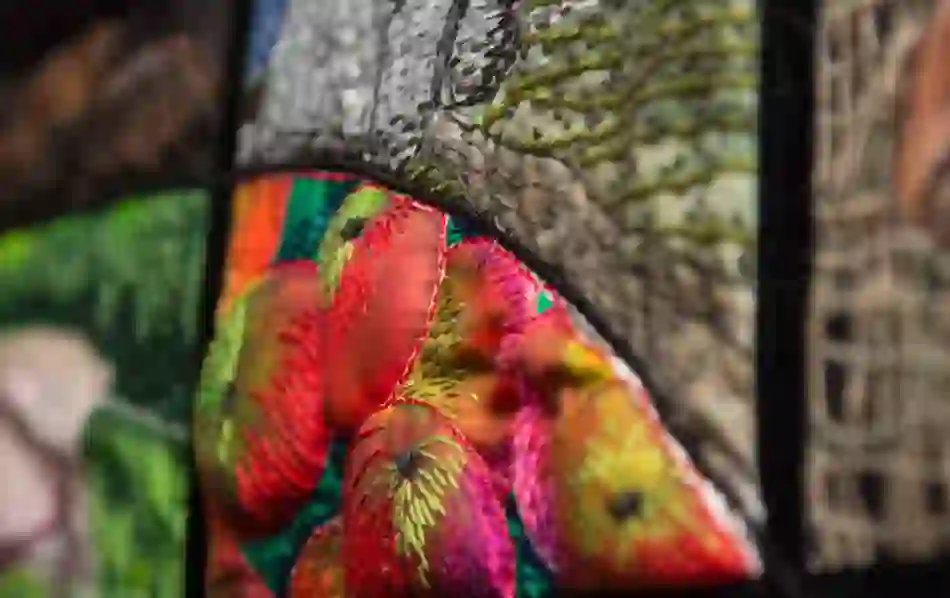 From lace-making to hay-making
Sports stars and literary heavyweights pale in comparison to some of Monaghan's historic treasures. The county boasts several Bronze Age megalithic sites, as well as a 10th century high cross in the middle of Clones, and the prehistoric Tullyrain Ring near Shantonagh.
You can also get up close to history by spending the night in Castle Leslie, a plush estate built in the 19th century, and a sometime venue for international celebrity weddings.
In the 19th century, lace-making also became important to the area, and you can see the intricate results on display at the Carrickmacross Lace. The name may already be familiar to you, as it's famed for the lace used by international designers and royalty, including Queen Victoria and the late Princess Diana (whose wedding dress was decorated with Carrickmacross Lace).
If you want to mix all of Monaghan's craft, culture and craic together, then hit the Harvest Time Blues Festival and of course the annual Patrick Kavanagh weekend, a three-day festival celebrating the life and work of Monaghan's most famous son.
Surely that's enough to bring the inner poet out in you?
Want to see more?
Here are some great reads to get you started
More around Monaghan
Don't miss these things to see and do