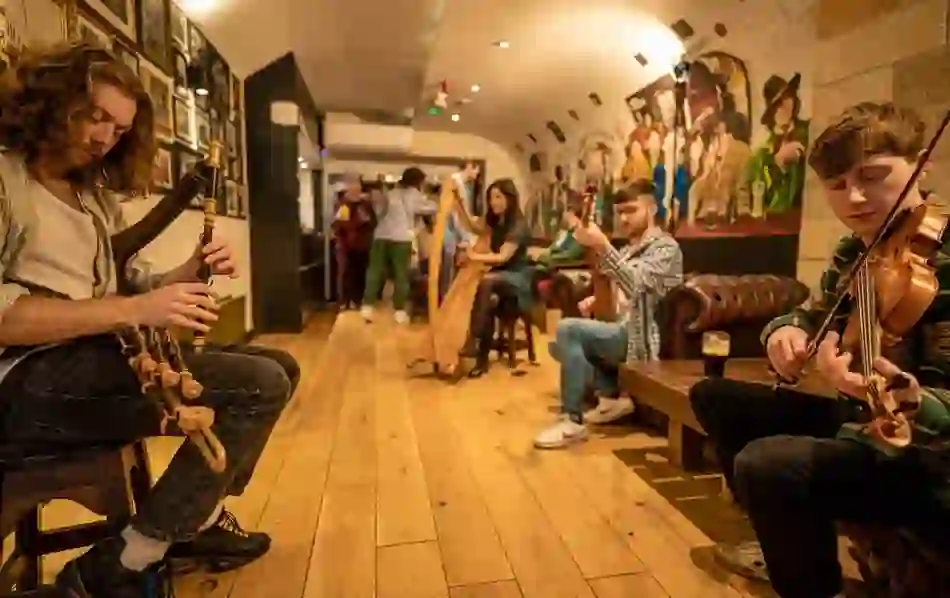 The crafters of Ireland's traditional musical instruments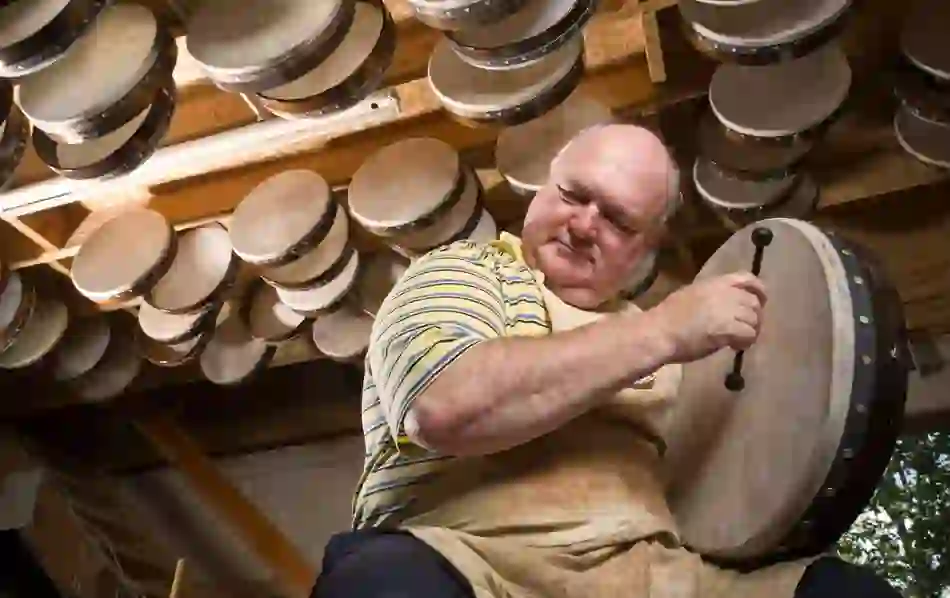 1. Bodhrán maker, Malachy Kearns
Tucked inside an old Franciscan monastery in the coastal village of Roundstone, County Galway, is a master at work. Malachy Kearns has handcrafted bodhráns for over 35 years, and these beautiful one-sided traditional Irish drums are used by folk musicians across the world. Malachy treats the goatskin cover on these percussion instruments with a traditional process, stretching it across the birch wood frame.
This unique drum produces a range of tones when hit with a small stick, known as a "tipper", as the musician skillfully presses and moves their hand, tucked in behind the back of the instrument. Visitors can meet Malachy at Roundstone Music and Craft Shop on Ireland's Wild Atlantic Way, where he explains his craft amid aromas of varnish and wood.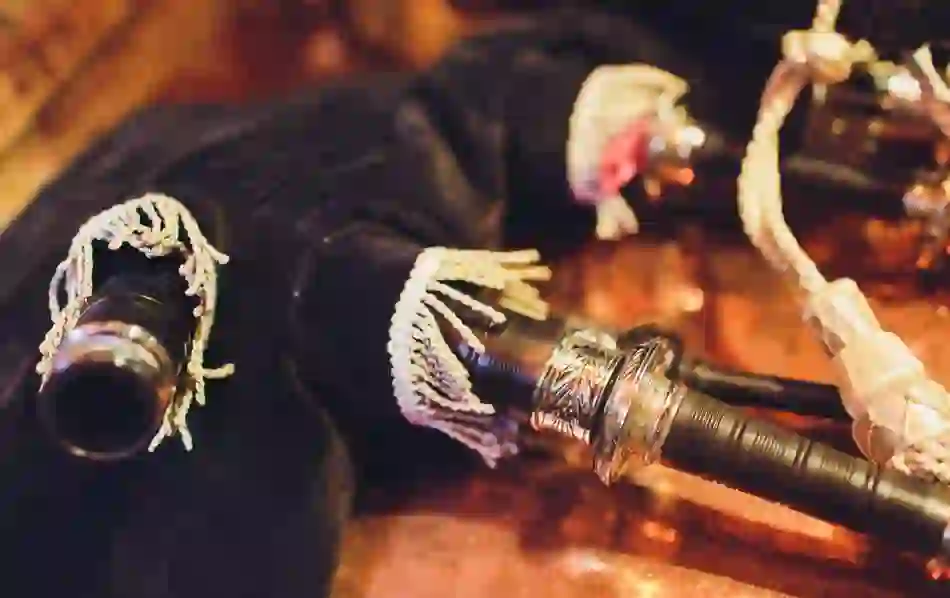 2. Uilleann pipe producer, John Butler
John Butler creates a range of sweet-sounding Uilleann pipes on beautiful Achill Island off the coast of County Mayo. Similar to the bagpipes, Uilleann pipes are powered by bellows pinned between the arm and hip. There are almost 100 individual components in each set of pipes, so these instruments are a true labour of love!
John moved to Achill (which was featured in the award-winning film The Banshees of Inisherin), after falling in love with the stunning landscapes and rich traditional music scene on the island.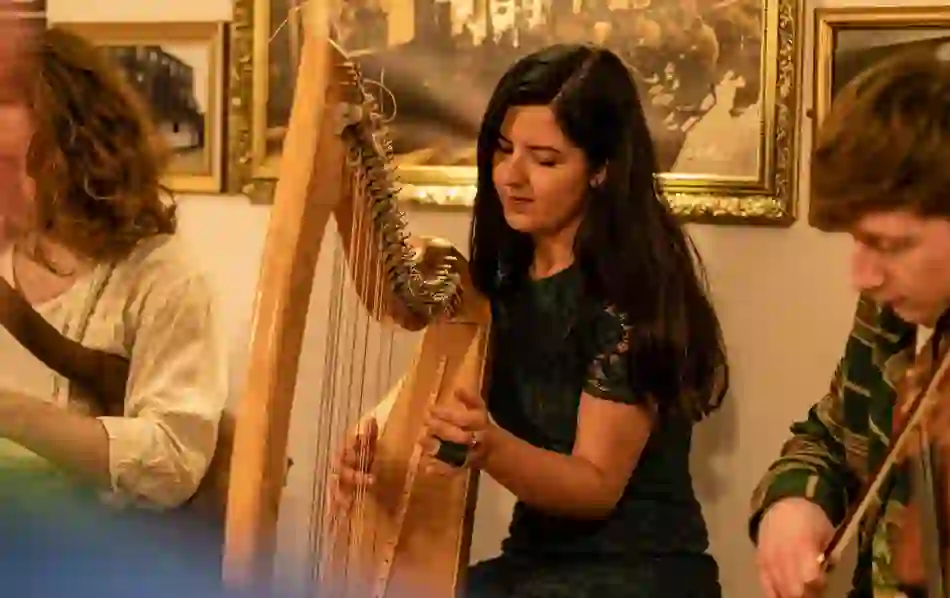 3. Harp craftsman, Tim O'Carroll
There's nothing quite like the delicate sounds of the Irish harp. These huge yet graceful instruments have become a symbol of Ireland over the years, enriching the harmony of many a traditional tune and playing a huge role in Irish culture. Situated on the rugged Ring of Kerry, master crafter Tim O'Carroll shapes beautiful harps in his workshop in the town of Killarney. His first masterpiece was borne from 18 months of passion and dedication, forging a design that is known as the Innisfallen Harp.
Killarney Harps are made from beautiful woods such as ash, cherry, mahogany and walnut, and the design is inspired by the rich culture and beauty of Killarney. If you'd like to hear the mellow sound of these traditional Irish instruments for yourself, check out Harp Ireland which organises concerts and events throughout the year. With such a large repertoire, and a mixture of both home-grown talent and musicians from further afield, there's something for everyone.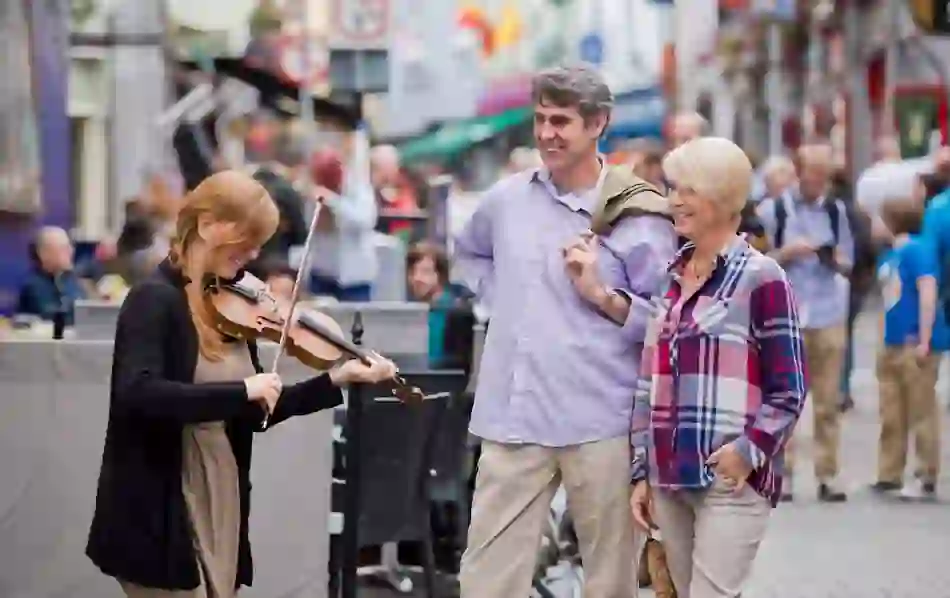 4. Master fiddler and violin maker, Jim McKillop
Jim McKillop first became a fiddle player at the age of 26 and within four short years had won several of Ireland's most prestigious competitions. Originally from the picturesque Northern Ireland village of Cushendall in County Antrim, Jim's natural musical talent, coupled with a magic touch for the craftsmanship of these string instruments, has made him famous among string musicians the world over.
Jim now lives in Ravensdale, County Louth, in Ireland's Ancient East. Through the years he has regularly been found making music at Fleadh Cheoil na hÉireann (August), the world's largest annual celebration of Irish music. Taking place in Mullingar, County Westmeath in 2023 (the location changes every year), the event boasts traditional music sessions, céilí (dances), song and competitions showcasing the finest musical talent from across the island.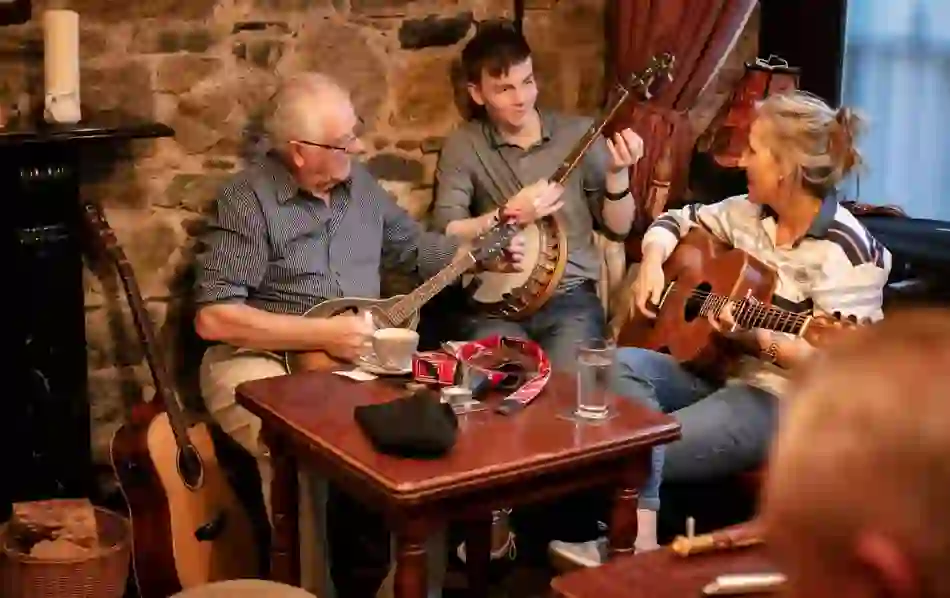 5. Guitar luthier, George Lowden
George Lowden has crafted guitars for over 40 years, and has produced more than 20,000 of them. His workshop can be found in the Northern Ireland town of Downpatrick, County Down, where a small crew, including his sons, create unique guitars admired the world over. Lowden's superstar customers have a more contemporary style and include Ed Sheeran, Snow Patrol's Gary Lightbody and the legendary Eric Clapton.
In the workshop, the spicy scent of cut timber hangs in the air and each guitar takes around 40 hours to complete by the skilled hands of George's team. On Fridays, small groups are welcome to arrange a tour of the workshop in advance of their visit and discover the process involved in creating these beautiful instruments.