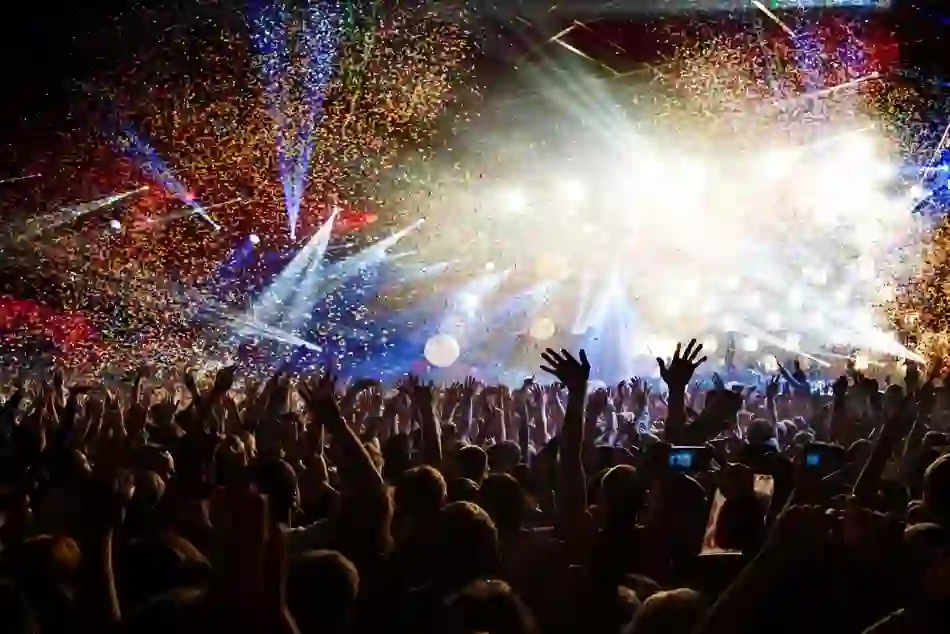 10 great music festivals in Ireland
Ireland has long loved its music – as much for the chance to gather and share it – as for the tunes themselves. So it's no surprise that the island enjoys an abundance of music festivals that bring people together every year. Famed for their friendly atmosphere and buzzy vibes, these top events are also renowned for their great venues, including leafy country-house estates, cosy pubs and world-class music venues. Get set for our pick of 10 to try.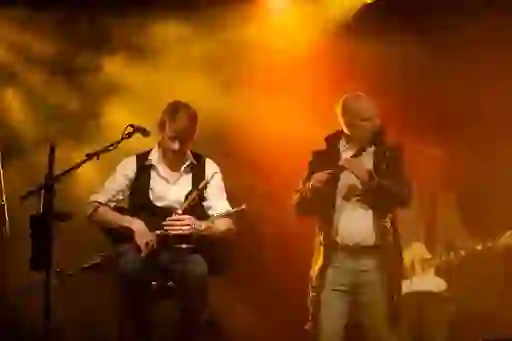 TradFest Temple Bar, Dublin (January)
In late January every year, historic pubs and eclectic venues off the cobbled streets of Dublin's Temple Bar get very cosy as Tradfest bursts into life. Now one of the biggest trad events on the island, the festival line-up includes over 50 live-music concerts – some of which are hosted in nearby landmark buildings like St Patrick's Cathedral and Dublin Castle.

It's the perfect way to get a first-hand flavour of the emerging talents who are helping to reimagine Irish traditional and folk music, while also respecting its deep roots.
Dublin International Chamber Music Festival, Dublin and Wicklow (June)
Running for over five decades, the Dublin International Chamber Music Festival celebrates chamber music with an imaginative programme and renowned performers.

It takes place every June in some of the city's most incredible spaces: think airy rooms overlooking the Victorian glasshouses of the Botanic Gardens, or the Chapel Royal in Dublin Castle, or the wonderfully preserved Killruddery House in County Wicklow, home to the Earls of Meath since 1618.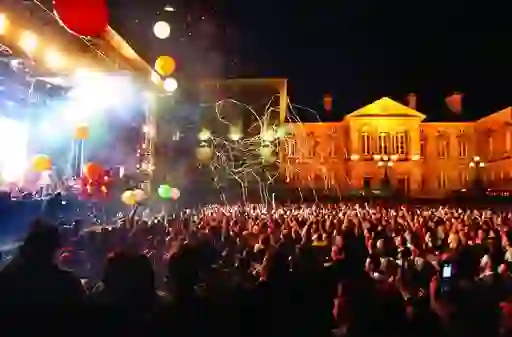 Belsonic, Belfast (June)
Featuring the hottest acts from Ireland and beyond, Belsonic brings alive the lush setting of Ormeau Park in the heart of Belfast city.

Previous headliners have delivered sounds as diverse as the grime beats of Stormzy, the soulful tones of Hozier and the old-school sounds of hard rock legends Iron Maiden. And with multiple dates across the month of June, you might even work a few gigs into your visit.
Body & Soul, County Westmeath (June)
Every summer solstice in late June, this soulful gathering takes place in the bucolic setting of Ballinlough Castle, with its hillocks and woods, walled gardens and orchards.

Though primarily a music festival boasting crowd-pleasing billings of homegrown and international talent, Body & Soul has pioneered how Irish music festivals can bring together art, culture, well-being, great food, sustainability and beautiful surrounds in one magical experience.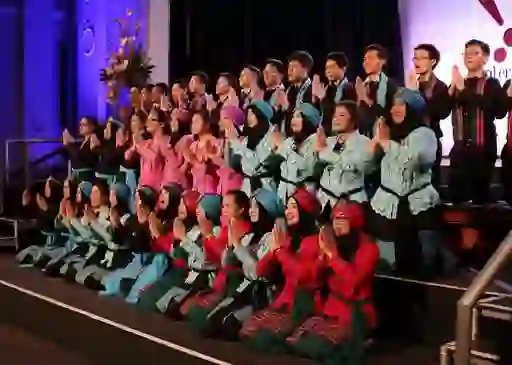 City of Derry International Choir Festival, Derry~Londonderry (October)
Derry~Londonderry is famed for its Halloween carnival, but arrive a little earlier in October and you'll catch some rather more heavenly celebrations at the City of Derry International Choir Festival.

Choirs come from near and far to take part in competitions, workshops and educational events. Expect gala concerts and recitals from world-renowned vocal groups, and choral trails in landmark locations across the Walled City and its surrounds. There's even a Virtual Choral Trail featuring an eclectic mix of sacred music, pop, folk and hits from the musicals.
Electric Picnic, County Laois (September)
All roads lead to County Laois in early September as 70,000 festival-goers, young and old, pack their wellies and sunscreen, and head to the pop-up city of tents for Electric Picnic.

Yes, there are world-class headliners but it is the talent unearthed in its "mobile-tropolis" of caravans and wooded knolls that make the weekend extra special, not to mention the theatre and comedy, political debate, food demos, and late-night raves in the woods and underground bunkers. This is Ireland's answer to Glastonbury, but it's utterly unique in its own right.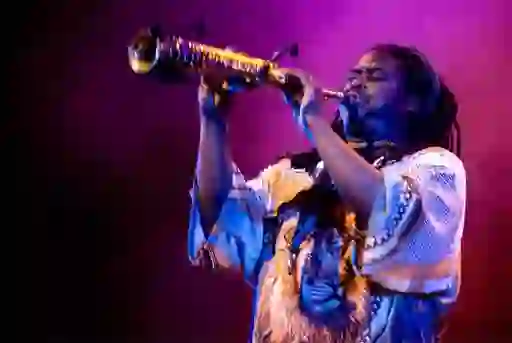 Guinness Cork Jazz Festival, Cork city (October)
For four decades the October Bank Holiday has been synonymous with the Irish cultural phenomenon that is the Cork Jazz Festival. Eclectic programming brings together avant-garde jazz maestros, Afrobeat legends and contemporary Irish rap royalty putting a jazz spin to their groove.

Expect pop-up events and creative collaborations, boat trips and late-night parties, plus a jazz trail that brings the city alive and a Jazz Festival Club that delivers a buzzing mashup of swing, funk, groove, blues and Dixieland in the city's Metropole Hotel.
Other Voices, County Kerry (December)
The love for this special festival spreads far beyond the dedicated gang who make the early December pilgrimage to Dingle, on the western tip of the Wild Atlantic Way. It's nearly impossible to nab a ticket for Other Voices with its intimate gigs in St James Church but no matter: all the action is streamed into the town's pubs (and what pubs!) and across YouTube and social media channels.

Beyond the beating heart of the little church itself, the Dingle Gin Music Trail fills the town's beloved bars, backrooms and basements with blistering live sets from some of Ireland's most exciting voices.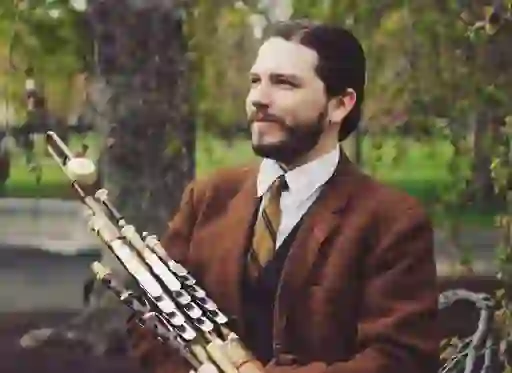 William Kennedy Piping Festival, County Armagh (November)
Hosted by the Armagh Pipers Club in honour of a 19th century blind craftsman known for his innovations in uilleann pipes design, the William Kennedy Piping Festival attracts performers from across the Atlantic and Irish Sea, who represent different traditions in the world of piping.

The Armagh Pipers Club also runs weekly classes in a variety of traditional musical instruments and runs other concerts and events throughout the year.
Atlantic Sessions, County Antrim (November)
If you're looking for an off-season reason to tour the spectacular Causeway Coast and get up close and intimate with the best local musicians and poets in some of Northern Ireland's cosiest bars and cafés, the Atlantic Sessions is the November weekend for you.

Besides the headline gigs, a free music trail invites visitors to discover the stars of tomorrow in traditional, Americana, electronic, rock and indie-folk music.