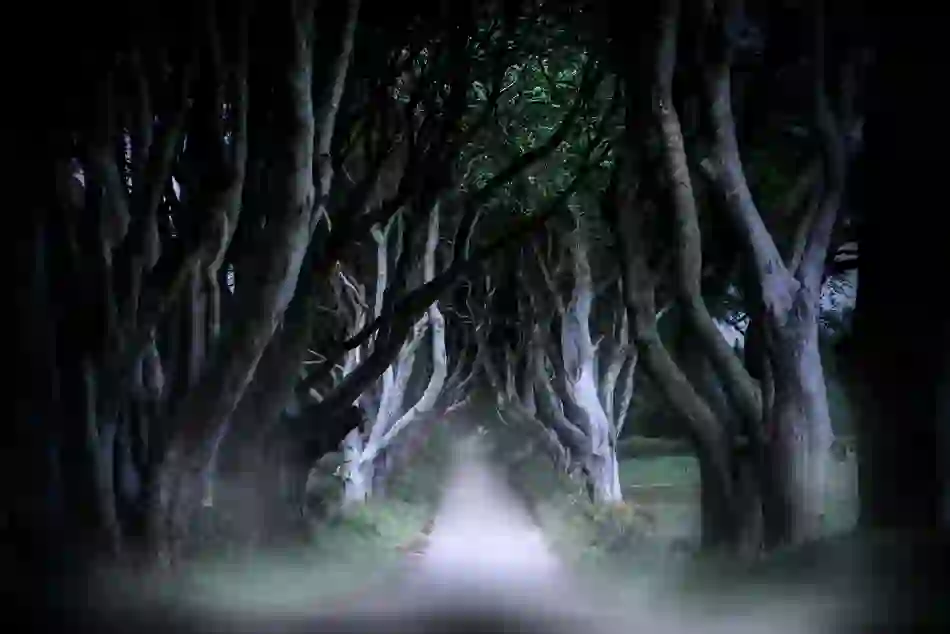 Game of Thrones® – rooted in Northern Ireland
In January 2016, the Game of Thrones® filming location known as the Dark Hedges, or Kingsroad to the people of Westeros, was battered by storm Gertrude.

Planted by the Stuart family in the 18th century, this spectacular avenue of trees has become one of the most visited sites in Northern Ireland. And while it was certainly a sad end for the trees that came down during the storm, it was a new beginning for a creative project that continues to this day. The wood from two of the felled trees was carved into 10 intricately designed pub doors, each one telling the story of an episode in Game of Thrones® Season 6.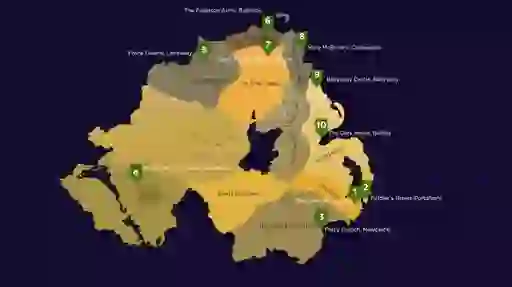 Each door is within reach of a different filming location, from Cairncastle to the Glens of Antrim, via the Dark Hedges and Cushendun Caves. And a handy little downloadable map means you can visit all the locations around throughout Northern Ireland's Game of Thrones® territory.
Doors
The doors are on display in different pubs, cafés and inns and work together to create a unique exhibition in lovely settings. There's Blakes of the Hollow in Enniskillen, County Fermanagh – one of the most beautiful Victorian pubs on the island of Ireland; there's the gorgeously characterful Mary McBrides pub, set in the picturesque village of Cushendun; and there's Ballygally Castle Hotel, a 17th century castle overlooking the honey-coloured sands of Ballygally Bay.

Like the sound of that? There's plenty more Game of Thrones® excitement to be had in Northern Ireland.
All tours and experiences are independently operated. They are not sponsored, endorsed, or affiliated with HBO or anyone associated with Game of Thrones®.