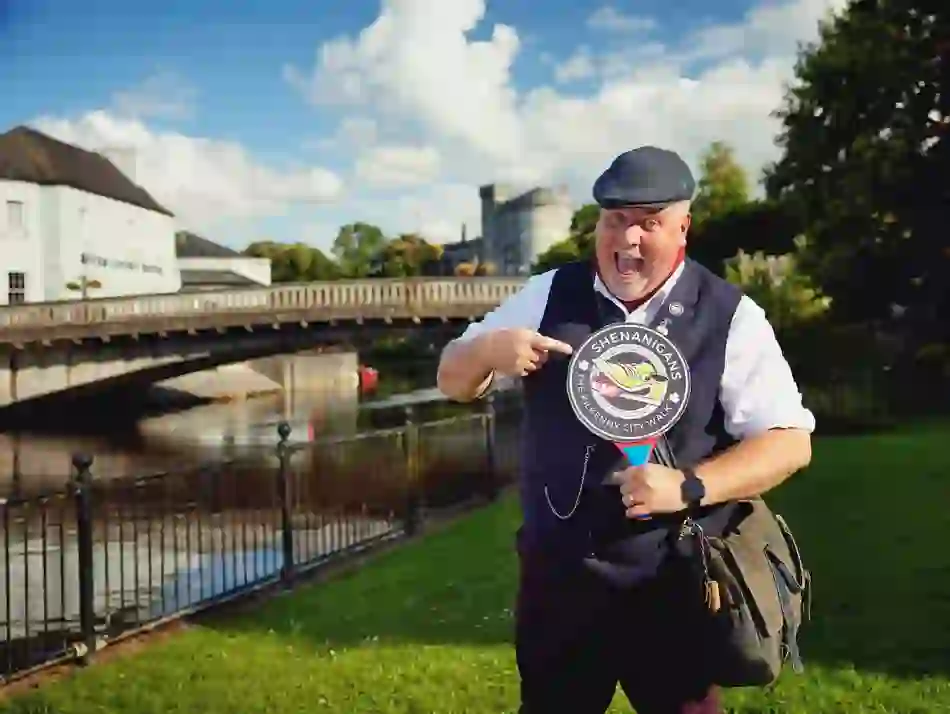 Meet Ireland's most shameless pluggers
They say that self-praise is no praise at all. We respectfully disagree. In fact, we'd like to introduce you to some people who have taken self-praise to the next level. These folks don't see any point in hiding their light under a bushel. They know they're masters at what they do, and they know they can make your holiday experience in Ireland one that truly fills your heart. It's time to meet our Shameless Pluggers...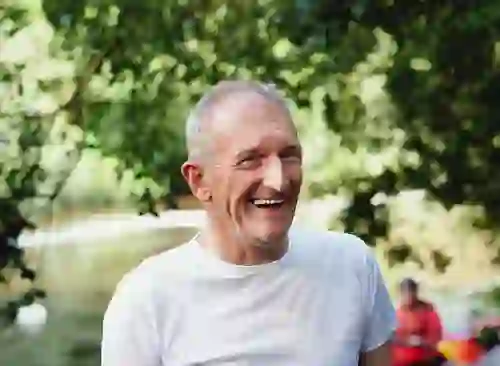 Riverbend Adventures (Kilkenny city)
The best way to see Kilkenny is from the water, according to Roger McClure. Oh, and did he mention that he owns a kayak business in… you've guessed it… Kilkenny city. After a career in sales, Roger wanted a change. So he teamed up with his son, David, a champion kayaker, and began a new career with Riverbend Adventures, showing people the beauty of Ireland's rivers and the best of the famous medieval city of Kilkenny.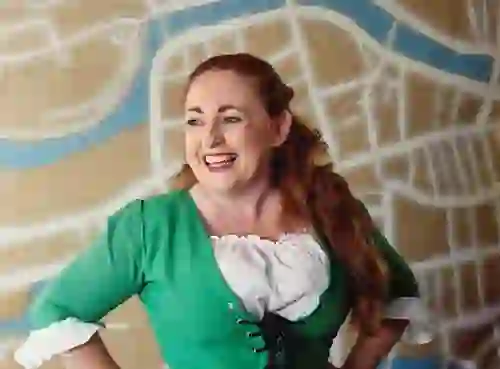 Hysterical Histories (Cork city)
Cork has been shamelessly plugging itself for centuries – ask any Cork person and they'll tell you it's the best place in the whole world. And now, the folks from Hysterical Histories are jumping on the bandwagon. In a laugh-packed performance in the city's historic Huguenot Quarter, Angela Newman and her mates will take you through 1,500 years of Cork history, invite you to try the local delicacies, and even teach you how to speak like a real Corkonian.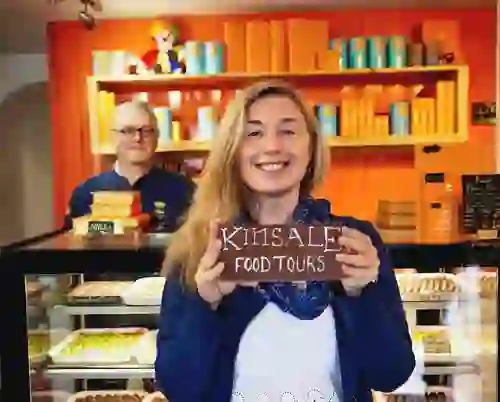 Kinsale Food Tours (County Cork)
Zoologist-turned-tour guide Suzanne Burns gets kudos for her wildly non-linear career path. Now, she uses her knowledge of marine plants and animals to showcase the food offering in the pretty harbour town of Kinsale, which modestly calls itself the gourmet capital of Ireland. She says the seafood is so fresh here that the fish literally jump from the sea right onto your plate. Alright, Suzanne, you've caught our attention…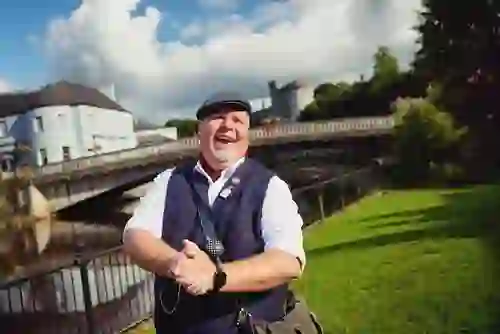 Shenanigans Walks (Kilkenny city)
Nevin Cody from Shenanigans Walks in Kilkenny city is a magician, storyteller and an all-round fun guy (he told us so). He's also a pretty great tour guide and his walking tour of this medieval city is the perfect combination of history, humour and, you've guessed it, magic. This is not just a guided tour, he says, it's a mis-guided tour – funny, informative, irreverent and yes, maybe just a little bit spellbinding!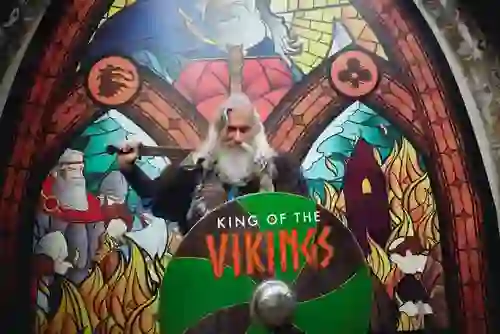 King of the Vikings (Waterford city)
"What I love about Ireland is that there are wonders on every corner…Waterford has hundreds of them!" So says Bart Gozdur, or Viking Bart, as he likes to be known. He'll be your guide on one of those wonders – a very modern virtual reality Viking experience that takes you back to a time when these winding streets were populated by actual Vikings. Don't worry, though. Bart might look ferocious but he's a teddy bear.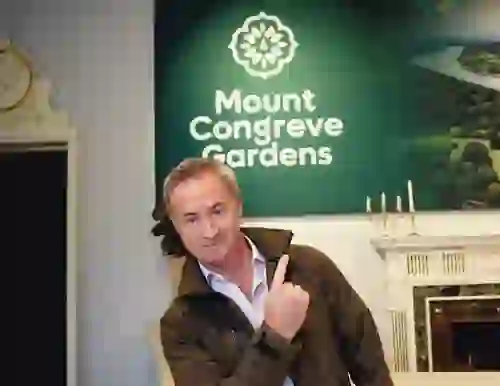 Mount Congreve (County Waterford)
When it comes to Ireland, it's all about the heritage, according to Ray Sinnott from Mount Congreve Gardens, where they've got heritage by the bucketload. Let Ray take you on a tour through woodlands walks, walled gardens and paths strewn with magnolia petals, as he regales you with tales of the Congreve family who owned Mount Congreve for six generations and whose passion for plants has left a lasting legacy.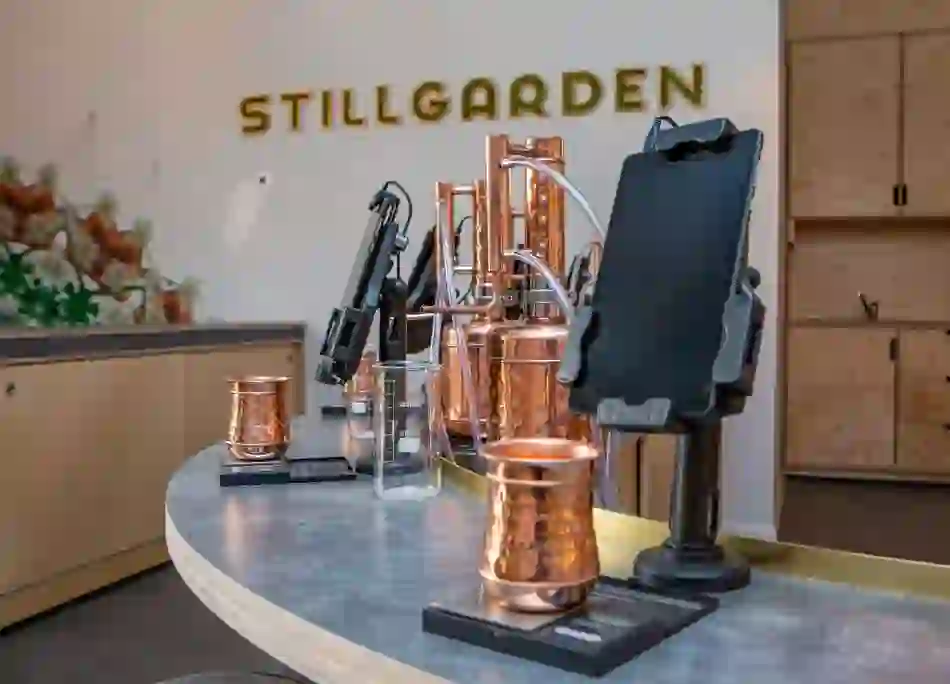 Spotlight on: Stillgarden Distillery
Stillgarden Distillery, multi-award winning distillery, producing sustainable Modern Irish Spirits. Get creative with fun-filled experiences Gin School, Gin Tasting Class & Cocktail Masterclass, you can even add on afternoon tea!
Find out more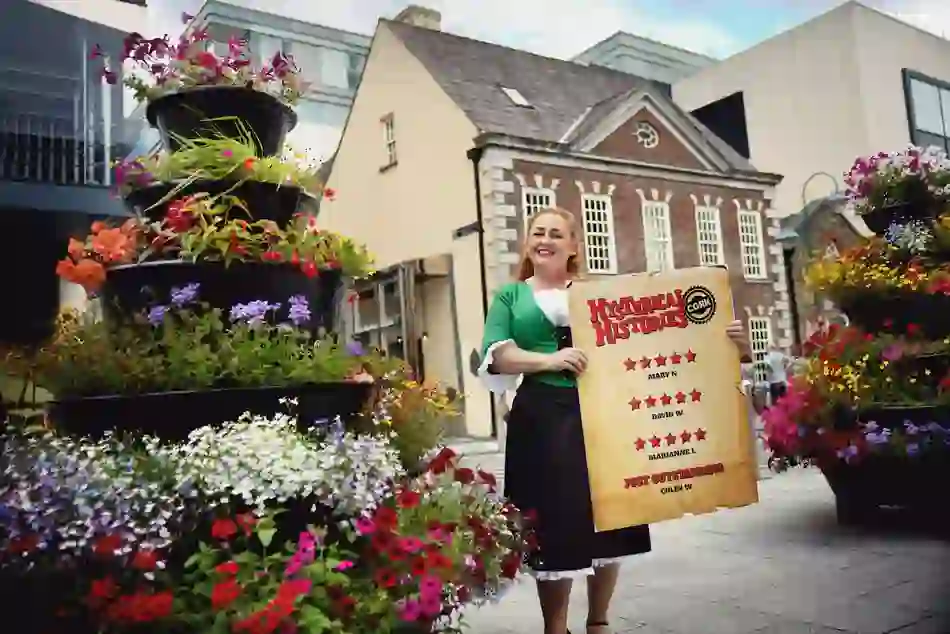 Shameless plugs: the full story
Just because it's shameless doesn't mean it's not a great way to showcase Ireland's hidden gems and fantastic local businesses!
Get the lowdown