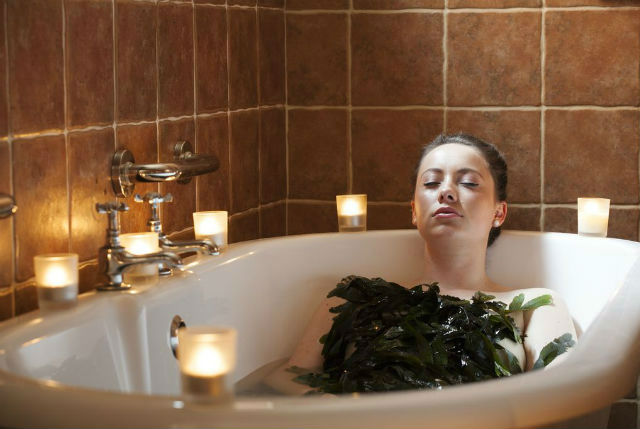 1. Take a dip in a seaweed bath
Imagine it. You've spent the day exploring the lush green wilds of Ireland, trekking across heather-covered hills, pristine beaches and rugged coastline. And now, you need something to help restore your weary limbs, and bring you back to life. Enter the seaweed bath! Steeped in tubs of steaming hot seawater, seaweed baths have been used since Edwardian times to restore aching limbs and make skin feel more supple. Try out this decadent treat at the Voya Seaweed Baths in County Sligo, with fresh seaweed straight from the wild Atlantic Ocean!
2. Embark on a walking festival
Dust off the cobwebs and go on an adventure in the great outdoors! There's nothing quite like a bracing walk in the fresh air while gazing out over Ireland's stunning scenery to help you feel utterly rejuvenated. The Mourne International Walking Festival takes place in June every year, and features unforgettable views over the fairytale landscape that is the Mourne Mountains. Or if you can't get enough of the salty sea air whistling in from the open ocean, then try the scenic Loop Head Walking and Heritage Festival, taking in the miles of unspoilt beauty and dramatic clifftop views of County Clare.
3. Get back to nature with the Slow Food Movement
Beginning in Italy in the 1980s, the Slow Food Movement has made its way around the world, promoting environmentally friendly and delicious ways to enjoy local food and produce. In Ireland, where there are so many incredible artisan creations, it has found a natural home. Eat your way around Ireland enjoying healthy and high-quality slow foods by checking out these suppliers, or go straight to the source at the Burren Slow Food Festival for a concentrated helping of tasty and nutritious slow food.