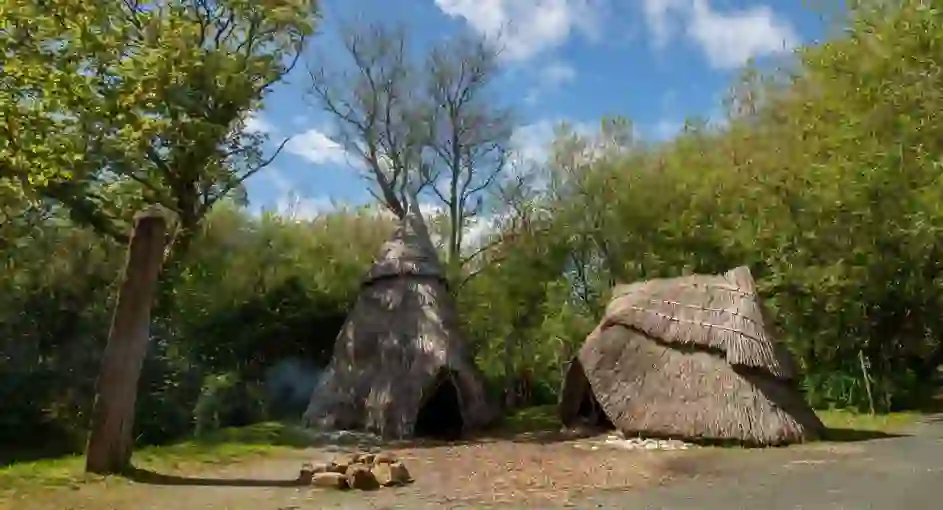 Irish National Heritage Park
Prepare to step back in time to pre-historic Ireland and uncover 9,000 years of fascinating history…
Located on the banks of the idyllic River Slaney in County Wexford, The Irish National Heritage Park is a wonderland of reconstructed ring forts, crannogs, Viking houses and much more.
Set on 40 acres of marshland, this Ireland's Ancient East gem is home to sixteen expertly built historic sites, alongside the real remains of the first fortification built by the Anglo-Normans in Ireland. That's a lot of history!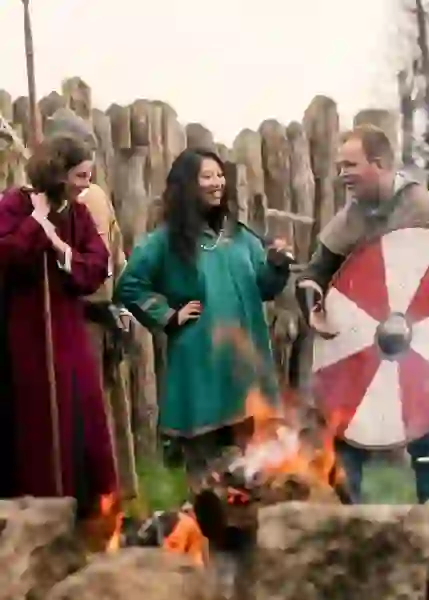 Wander through time
With three guided tours to choose from, your costumed tour guide will lead you through Ireland's past – all you have to do is choose the time period. Easier said than done!
Pre-Historic Ireland
The Pre-historic Ireland tour brings us back to basics, exploring the lives of the first humans to ever inhabit Ireland over 9,000 years ago. On this tour, you can explore recreated Stone Age dwellings, megalithic tombs, ring forts and dolmens.
Early Christian Ireland
On the Early Christian Ireland tour, discover the mystical language of the ogham and inscribed standing stones and take in high crosses, a reconstructed round tower and a stone church.
Age of Invasion
The Age of Invasion tour details the arrival of the Vikings and later, the Anglo-Normans. Traces of both groups can be found across the island from Viking monuments and artefacts in Waterford to Norman castles such as Trim Castle in County Meath. On this tour, you'll find a reconstructed Viking longhouse, boathouse and a Viking ship.
Meet birds of prey
Want to walk in the footsteps of the King of Tara? You can learn how to hunt with hawks just like he did at the Falconry Centre, where in-house expert Jim O'Connor will wow you with his expertise and introduce you to hawks, falcons, owls and other birds of prey.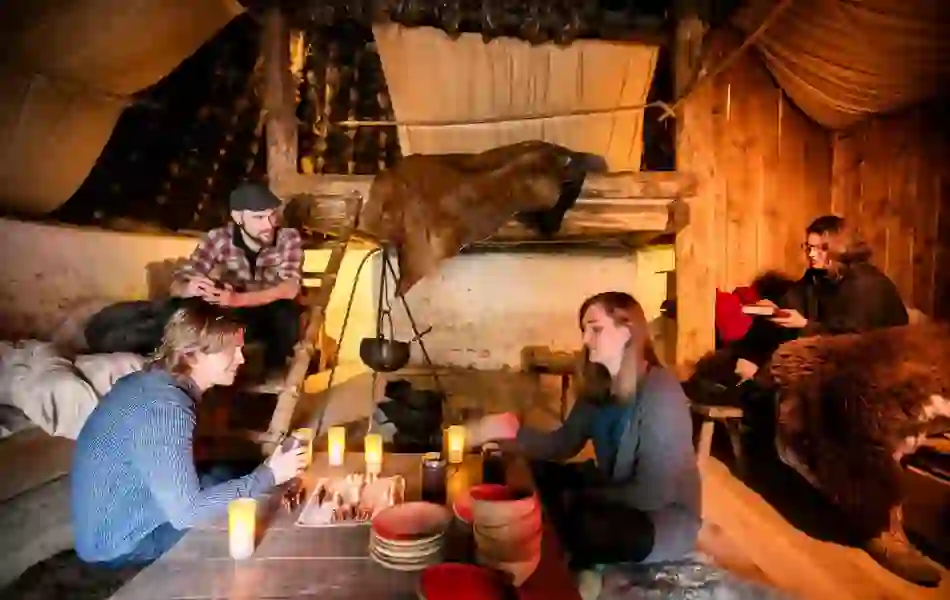 Live like a Viking
Fancy getting off the grid? Ditch the phone and get back to basics on an overnight experience in a Viking settlement or ringfort. We're talking zero technology, thatched roofs, wattle walls and cooking your supper on an open fire. You can even don an authentic costume and really get into character!
Need to know: Irish National Heritage Park
It's recommended to book tickets in advance. When you arrive, you can present your tickets via phone or show a printed copy.
A visit to the Irish National Heritage park usually takes around 2 hours. You can explore by yourself or join a guided tour.
Coach and car parking facilities are available, and you can pick up a souvenir at the gift shop.
If you're feeling peckish, there's a café situated within the Visitor Centre that offers breakfast, lunch and light bites such as baked goods and sandwiches.