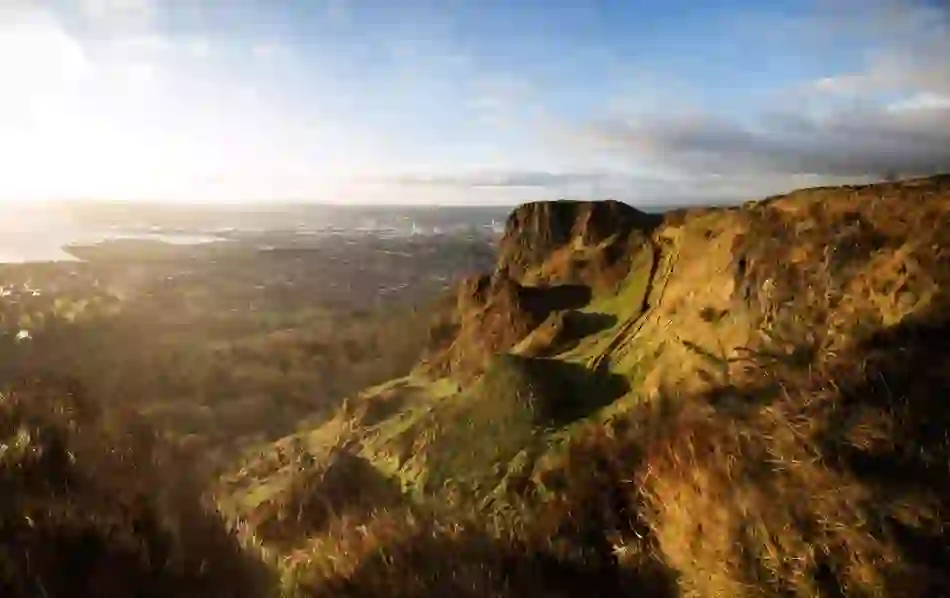 Belfast: 6 walks around the city County Antrim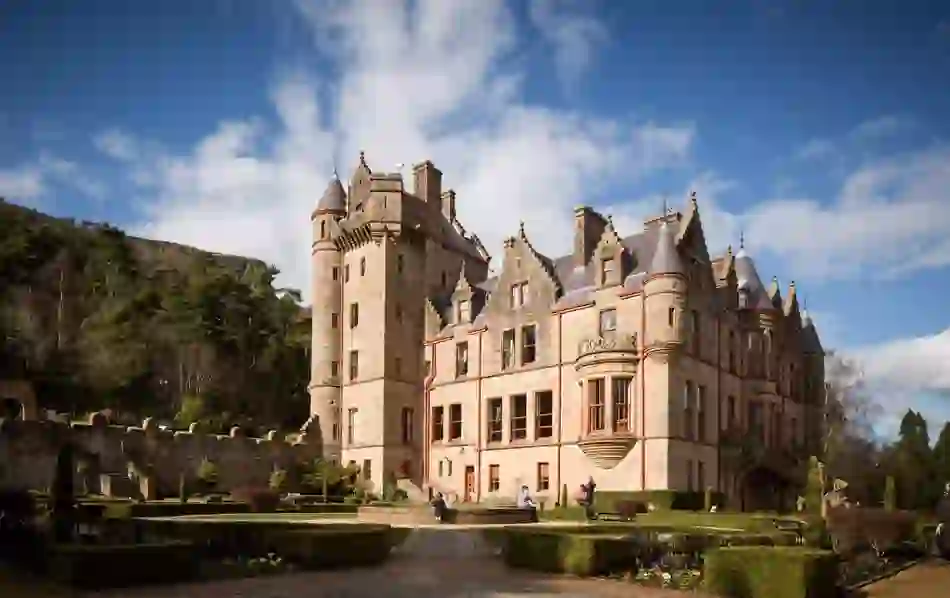 1. Cave Hill Country Park
Crowned by elegant Belfast Castle, Cave Hill Country Park is visible from pretty much anywhere in the city. And if the views here look somewhat familiar, that might be because the hill's famous rocky outcrop known as Napoleon's Nose is said to have inspired Jonathan Swift's giant in Gulliver's Travels. As well as spotting giants, you can also follow in the footsteps – even tread the same paths perhaps – of ancient man. The park is studded with Iron and Bronze Age remains – make sure you don't miss McArt's Fort, a spectacular ancient stone fort!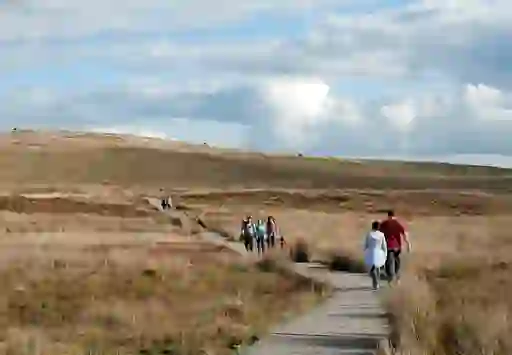 2. Divis and the Black Mountain
With its dark basalt rock (Divis means black ridge), the Divis Heath Trail is a standout for its views across Belfast, the Mourne Mountains and, on a clear day, all the way to Scotland. In the autumn, it's a magnificent carpet of purple flowers, but all year you'll find something rather special, including orchids, mosses and fungi. Look out for red grouse, stonechats, skylarks and even Peregrine falcons. And if you do make it to the top (an impressive 389 metres) you'll see the trigonometry pillar, erected in 1825 to help map out Ireland.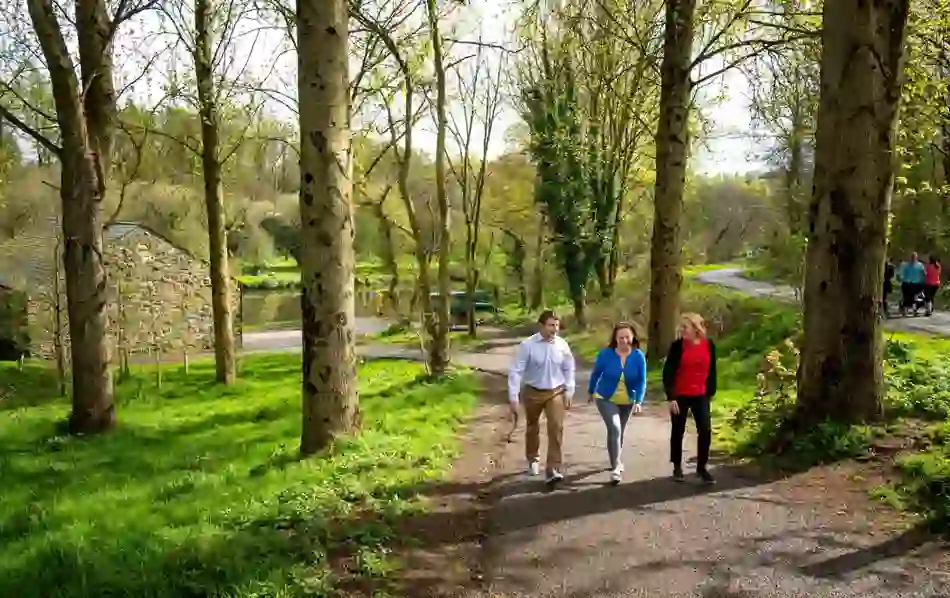 3. Lagan Towpath
A ramble along the Lagan Towpath is a wonderfully peaceful experience, especially as you'll have to nudge yourself to remember it's meandering through the urban buzz of Belfast all the way to Lisburn. Taking in wetlands, woods and meadows, the canal was originally paid for by a tax on all alcohol sold in the areas through which the canal would run – with work starting in 1756. It is now home to mute swans, dabchicks, ducks, moorhens and more. Explore the nearby Barnett Demesne and Malone House with its open-air sculptures and art gallery, and Shaw's Bridge – all great spots for quiet contemplation.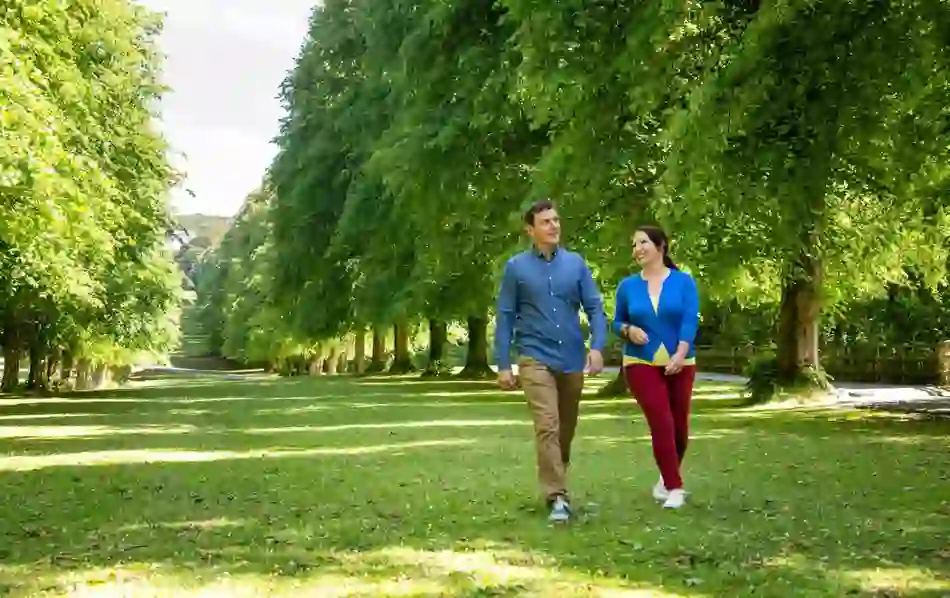 4. Stormont Estate
Monumental architecture and landscaping are the big watchwords when you walk around Stormont Estate. As first impressions go, the views along the Prince of Wales Avenue, with its double rows of red-twigged lime trees, is breathtaking. Aside from the formal grounds, there are beautiful woodland trails set amongst meadows and native trees, but don't miss out on a tour of the Stormont buildings while you're here. It has a captivating back story, including attempts to disguise it during World War II, when the Portland stone building was sprayed with tar and cow manure. Supposedly easy to remove, it turned out not to be so simple, and the building still bears the scars today.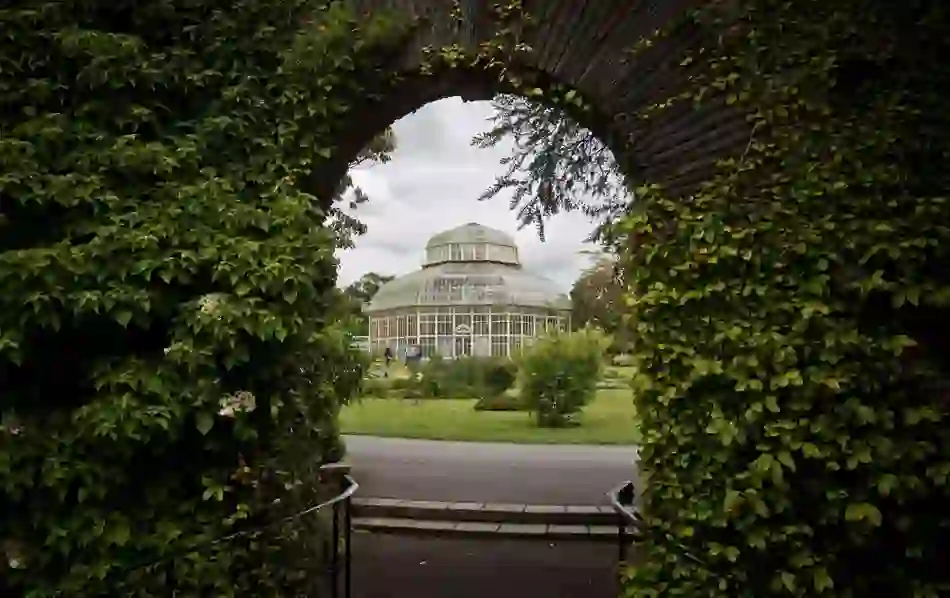 5. Belfast Botanic Gardens
Wander through Belfast's Botanic Gardens, a Victorian landmark first established in 1828, and you can see some of Ireland's most exotic and fascinating plants. Don't miss the Palm House, one of the earliest examples of a glasshouse made from curved iron and glass, which houses a range of tropical plants, lovely seasonal displays and colourful birds of paradise. Another highlight is the Tropical Ravine where the sweet scent of tropical plants such as banana, cinnamon and orchid perfumes the air. The Gardens are a favourite spot of local residents and students and also a popular concert and event venue.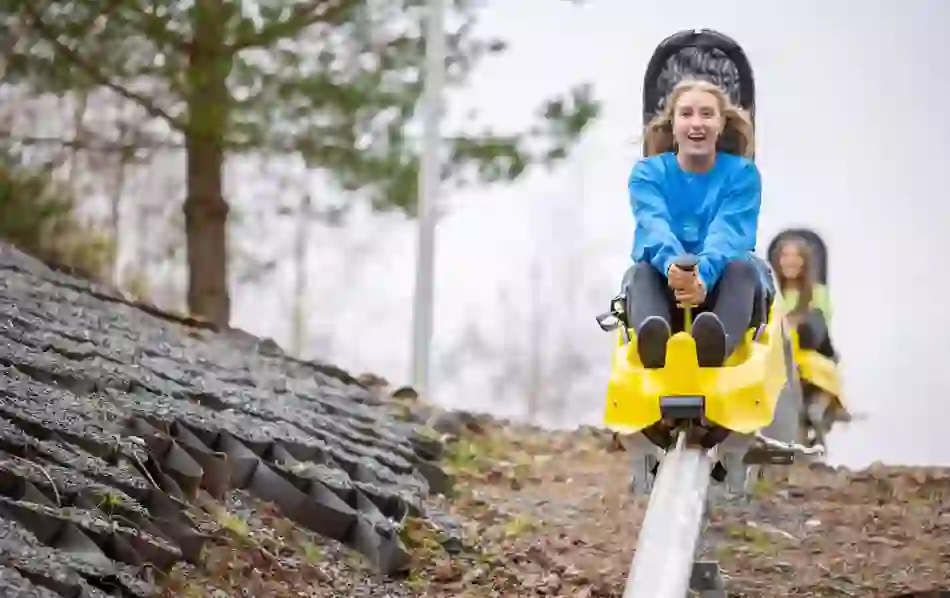 6. Colin Glen Forest Park
Colin Glen Forest Park is a calm, green oasis just outside buzzing Belfast that is nevertheless jam-packed with activities for the family. In the days of old, the river that runs through here was vital to the city's bustling linen industry but the area fell into neglect and became a dumping ground. A determined army of volunteers have since revitalised the park and it now boasts 60,000 trees, walkways and bridges for all to enjoy. There are plenty of things to choose from while you're here: a sports park with the longest zip line on the island of Ireland, golf, archery, a Gruffalo guided walk and more, all nestled amongst 5,000 metres of trails.