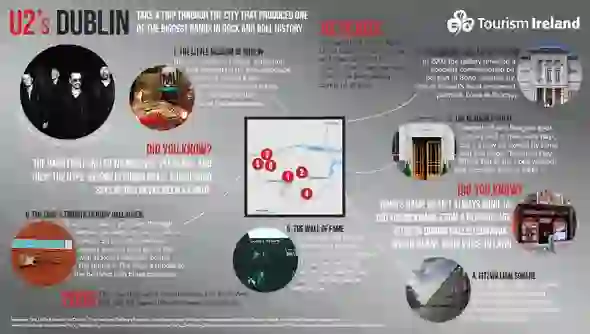 Rock Stars
Over 50 million albums sold, an all-time record of 22 Grammys, and some of the biggest tours of all time: just a few of U2's many accomplishments. They've travelled the globe, they've performed in packed stadiums all around the world – but their heart belongs in Dublin. It's where U2 was formed, and their connection runs so deep with the city that they cite Dublin as the inspiration behind their hugely successful album, Songs of Innocence (nominated for a Grammy Award for Best Rock Album).

Like our infographic? Download it here!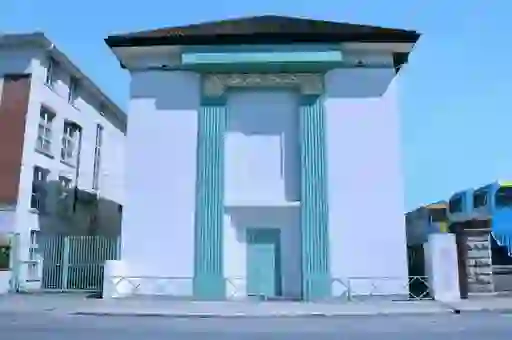 Where it all started
Of course, to really get in touch with U2's story, we have to go back… way back, to a classroom in Mount Temple Comprehensive in the Dublin neighbourhood of Clontarf 39 years ago. Yes, it all started in school with a "band members wanted" poster, tacked up on the school notice board by a 14-year-old Larry Mullen. Of the six who answered the call, three of them were future U2 members: Paul Hewson (Bono), David Evans (The Edge) and Adam Clayton. The four gathered for a jam session at Mullen's childhood home on Rosemount Avenue (the kitchen, to be exact) and the rest, as they say, is rock and roll history.
Gentlemen farmers
From humble beginnings to global stardom, U2 never forgot their ties to Dublin – and vice versa. In fact, both Bono and The Edge were awarded the honorary title of "Freeman of the City of Dublin" in 2000. One of the perks of the title is the rare privilege to pasture sheep in one of Dublin's most famous landmarks, St Stephen's Green. Within 24 hours of being given the title, the band turned up to "the Green" with two lambs whom they christened "My Little Lamb" and "Michael Jackson". Rock 'n' roll indeed.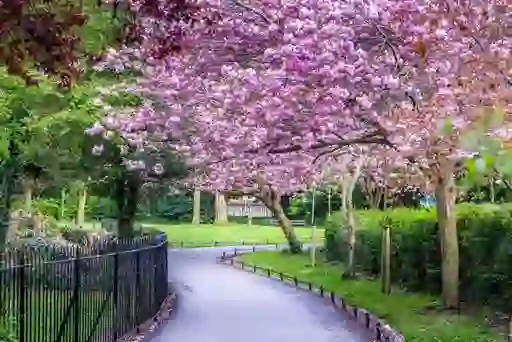 Rock 'n' roll pilgrimage
From first gig to Freeman of the City: Long before being given honorary titles there, St Stephen's Green was where U2 played their very first gig. Today a plaque in their honour is located on the very spot where the band made music history. There are LOTS of sights like this all over the city – and there are some you just can't miss on your rock journey.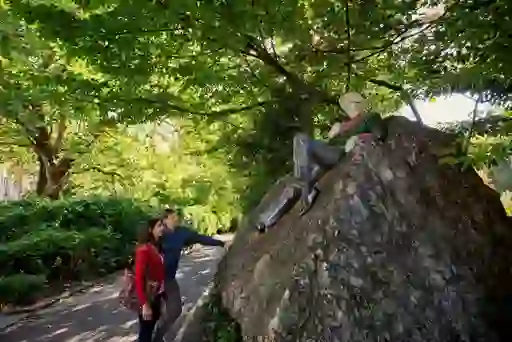 Make sure to check out the Merrion Square statue, where Bono inscribed an Oscar Wilde quote on the stone pillars by the statue: "Man is least himself when he talks in his own person. Give him a mask and he will tell you the truth." Or how about the Bonavox hearing aid shop, just off O'Connell Street, where Paul Hewson was christened with the nickname Bono (no, really).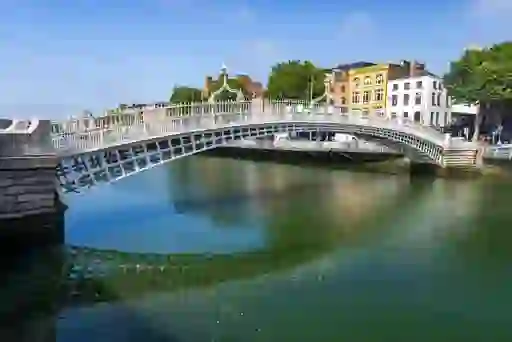 Ha'penny for your thoughts
The Ha'penny bridge is just a pretty bridge on the Liffey, right? Well, yes, but it's also something more. Back in the early 1980s, it was on this legendary Dublin landmark that U2 struck a pose for some early, and now iconic images.

If it's memorabilia you're after, then look no further than The Hard Rock Café where you'll find a Trabant car from U2's Zoo TV era, the shades Bono wore in the video for Beautiful Day and handwritten lyrics for their song Please. Not forgetting, of course, the incredible U2 exhibition in the Little Museum of Dublin: it's small, but it's wonderful.


So there you have it: you can follow U2 all over the world, but there's only one city they call home. How's that for rock and roll?