Swaying marram grasses, rolling Atlantic waves, vast, windswept sands. A 16th century university set in a cobbled-stoned campus. And a city that plays host to parties, pubs and plenty of drama. Normal People might be all about the love affair between Connell and Marianne, but there are plenty of chances to fall in love with Ireland on screen too! From the Wild Atlantic Way to the heritage of Trinity College and the buzz of Dublin, the island is brought to life through exceptional cinematography that lingers in your mind.
"I am incredibly excited for the world to see how beautiful Ireland is," says Paul Mescal who plays Connell in the show, "and to have a backdrop such as Streedagh Beach in Sligo, against an incredibly modern story – it brings Ireland into the 21st century in terms of a portrayal on screen."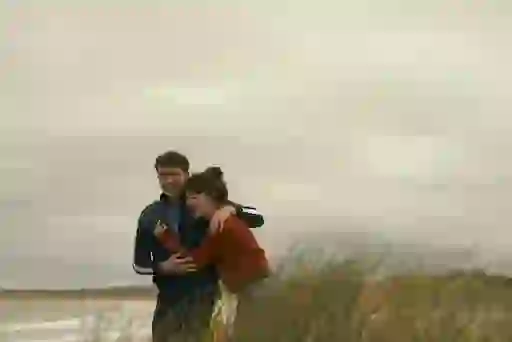 Sligo
When it comes to locations, a great place to start is in a scenic corner of northwestern Ireland: County Sligo. After all, it was at school here that Marianne and Connell first meet. So what did the residents of the town of Tubbercurry – which stands in for the fictional town of Carricklea – make of having a big crew in town? "Everybody who lived there was incredibly kind and happy to have us there," notes Mescal. "And I think it's a testament to that town but also to the people of Ireland."
For director Lenny Abrahamson, one of the stand-out locations in the town was Brennan's Bar, an old-style traditional pub on Teeling Street. "I don't think places like that are easily found," Abrahamson notes. "They still exist in Ireland, they're still the way they were and still authentic. I think for people travelling it's a particularly special experience to go to a genuine Irish pub."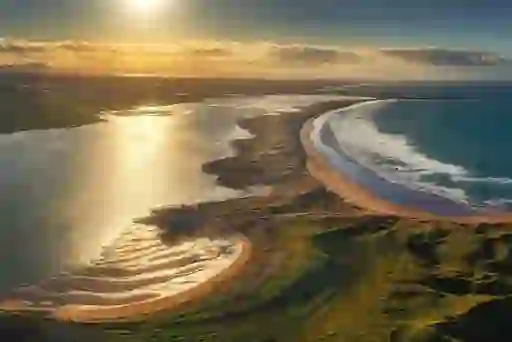 Beyond the town of Carricklea, one of the most memorable places that features in the show is Streedagh Beach, a glorious Atlantic Ocean strand with 3km of buttery sands and white-tipped waves, backed by the brooding Ben Bulben mountain. It's typical of the kind of landscapes you find along the Wild Atlantic Way, a stretch of majestic coastline that runs for 2,500km along the western edge of Ireland. "There are so many exquisite places along the Wild Atlantic Way, it was incredibly difficult to choose," says director Lenny Abrahamson. But in the end, Streedagh Beach proved to be his favourite location. "There was definitely a very positive feeling to be outside, to be in that beautiful air, to hear the surf and to be working on scenes in such an amazing and magical landscape."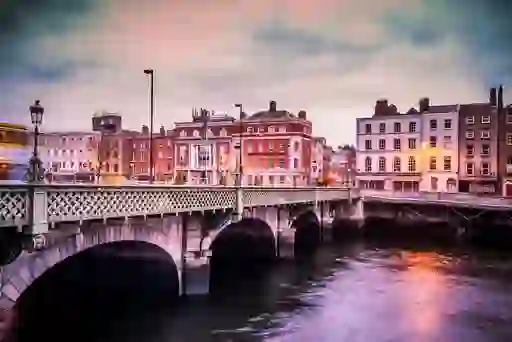 Dublin
Dublin is a city that's had more than its fair share of appearances on screen, but it feels most like itself in Normal People. The city streets, the buzz, the parties and people create a gorgeous 21st century urban backdrop for Connell and Marianne's story. "I really fell in love with Dublin," says Daisy Edgar Jones, who plays Marianne. "I felt so lucky to be able to live there for five months and I'm very excited for people watching the show to have a similar experience to me, and I hope they fall in love with the place as much as I did."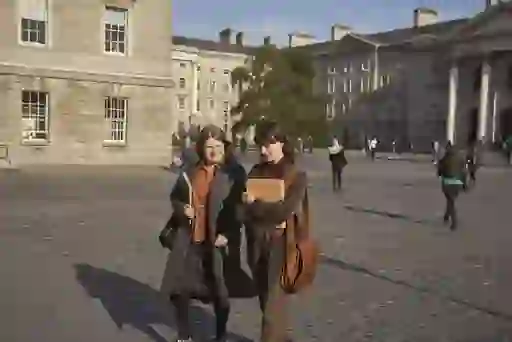 There are tons of great Dublin locations featured in the show, many of which are central to the city's social scene, including Brother Hubbard, where Connell works; The Fumbally, where Marianne has her birthday party, and Blackbird bar in Rathmines, where Marianne and her friends play pool. But it's 16th century Trinity College that really steals the show. Founded in 1592, the college is one of Europe's most beautiful university spaces and sits right at the heart of Dublin. In the show, the Robert Emmet Theatre, the brutalist concrete library, the cobbled front square and cricket lawns are all featured in Normal People. In reality, the university, is just as beautiful, and it makes a great place for an afternoon's wander, with Book of Kells, the Douglas Hyde Gallery and the Samuel Beckett Theatre all on campus.