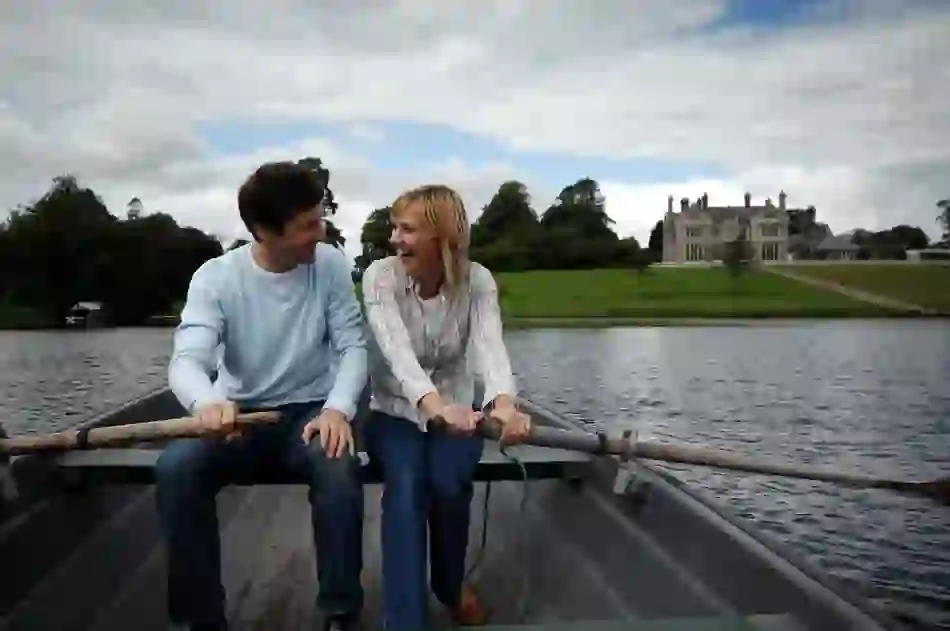 Six great wedding adventures
It used to be that a wedding was a big day out; now it's more like a three-day event. With guests travelling from overseas, it's important to take a little time to think of things to keep them happy on their trip to the island of Ireland.
If there's one thing that Ireland does well, it's hospitality. So you can relax knowing that your friends and family will be well taken care of, with an authentically warm welcome and some incredible pre- and post-wedding activities.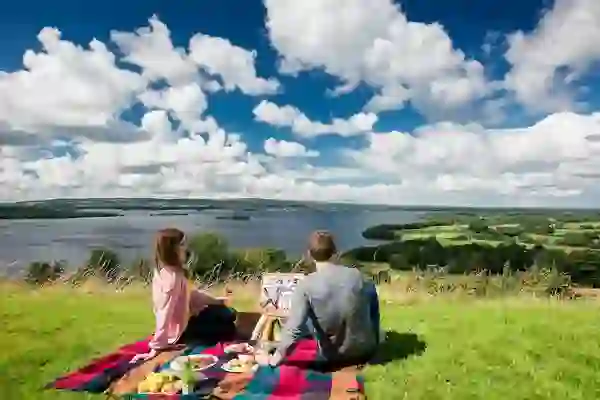 1. The perfect picnic
Pick up a few ready-made picnic baskets (or some great local deli fare), grab some blankets and head out into the wilds of Ireland's scenery – it's a wonderfully laid-back way to spend an afternoon, either before or after your big day.
Find the perfect spot within a majestic National Park or an Area of Outstanding Natural Beauty in Northern Ireland; feel the fresh burst of salty ocean air on a County Wexford beach; or relax on the lawn of a vast estate. If you are getting married in a country house estate, chill out after your wedding by enjoying onsite lawn games, such as croquet, sipping summery drinks and finishing off with an evening barbecue… If it sounds like the perfect day out, that's because it is.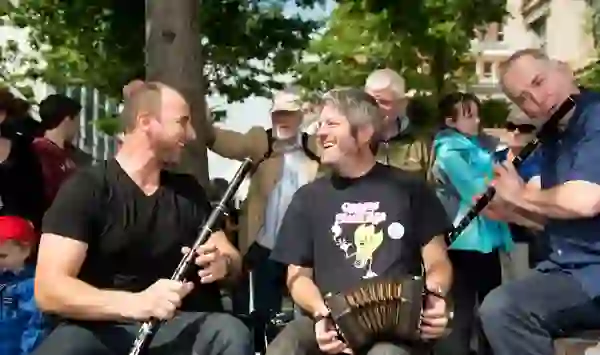 2. A traditional music session
With fast-paced beats, heart-thumping rhythms and a soul-stirring melody, traditional Irish music is an unmissable part of Irish culture. And there's no better way to get your wedding party started than with a local trad music session in an authentic Irish pub. Scented with the earthy smoke of a turf fire, candlelit and dotted with pints of rich creamy Irish stout, pubs are the perfect locations to catch a tune, with sessions on all through the week in cities, towns and villages across the island.
Try the pocket-sized beauty of Mary McBride's in Cushendun on the Causeway Coastal Route, the high-octane fun of Matt Molloy's in the gorgeous County Mayo town of Westport, and the authentic spirit of The Cobblestone in Dublin. It's an experience to cherish.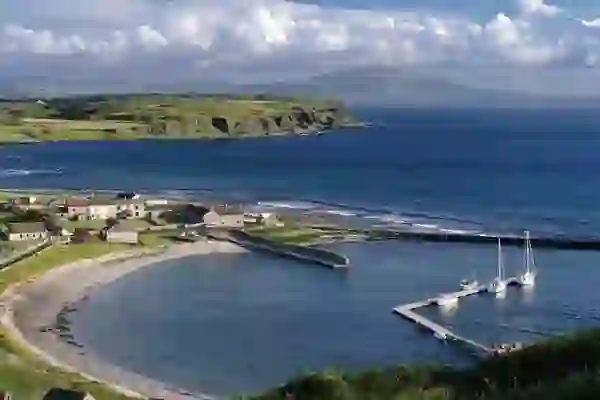 3. A guided walking tour
Ireland is an exhilarating place to explore on foot, and a guide can unlock the secrets of the land here with walks that can be tailored to all ages and fitness levels. So while it may sound like a lot of effort, a guided walk is great for helping your guests get to know one another.
There are amazing places to discover, from the Golden Vale in County Tipperary, and the tobacco-coloured landscapes of Connemara in County Galway, to the unspoiled magnificence of the Sperrin Mountains in County Tyrone. You can choose from short walks through misty forests, gentle canal-side strolls and cliffside ambles with views of crashing Atlantic waves. Having a city or town wedding? No problem. Try acclaimed walks including Cork's Fab Food Trails, Belfast's Titanic Walking Tour or foodie-centric Taste and Tour, and Pat Tynan's historic Medieval Mile Walking Tour in Kilkenny.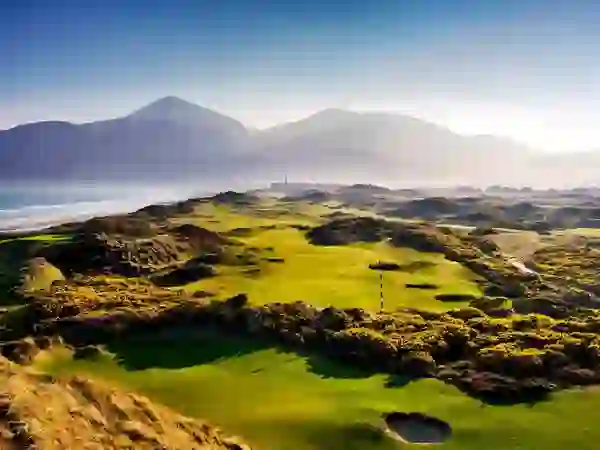 4. A round of golf
No matter where you are in Ireland, you're never too far from a golf course. The island of Ireland's green interior makes for some of the best parkland golf experiences in the world, while the craggy coasts along the north and west have been shaped by nature over time to links perfection. Organising a golf outing, or a pitch and putt lesson for your guests is fun, invigorating and very special. Don't worry if they're golfing novices – many of the top clubs around the island will offer beginner's lessons, set against some sensational backdrops.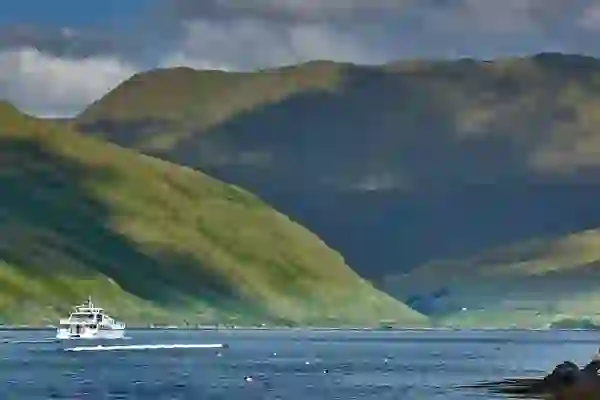 5. A boat trip
The roll of the water, breathtaking scenery and a convivial atmosphere – whether you're taking to the sea or cruising gently around a lake, a boat trip will treat your guests to incredible views. Looking for something unique? Why not try catching your own breakfast on a fun-filled sea-fishing trip on the Causeway Coast or discover the hauntingly beautiful Killary Harbour in Connemara, County Galway, keeping your eyes peeled for its resident dolphins.
There are slow, scenic pleasure cruises down the River Shannon, including the Viking Tours Ireland from Athlone to the 6th century monastery of Clonmacnoise, awe-inspiring tours of County Fermanagh's Upper Lough Erne with Erne Tours, and the chance to discover the secrets of Ireland's lakelands on a private yacht with Secret Ireland Escapes. And if you're all about the spirit of adventure, hop on a ferry to one of Ireland's offshore islands, such as Rathlin Island in County Antrim, Tory Island in County Donegal and Cape Clear in County Cork, where traditional life still holds sway and nature reigns untamed.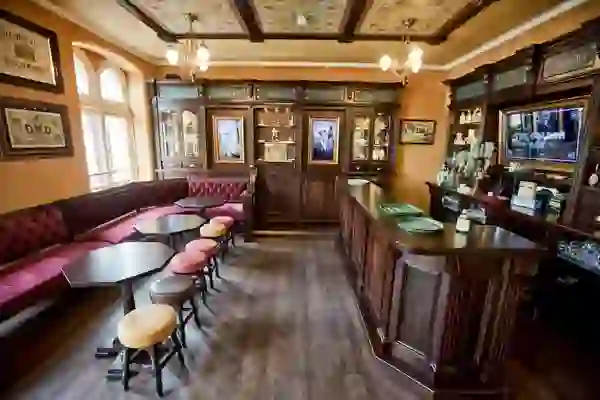 6. Whiskey or gin tours
Ireland may be famous for Guinness, but we're pretty well known for our whiskey, too. And while the island boasts lots of historic whiskey distilleries, there are plenty of small craft distilleries springing up to vie for your attention. A tour of a distillery is a great way to spend the next day, with tours available at the Old Jameson Distillery and Teelings, both in Dublin; the Killbeggan Distillery in County Westmeath; the Slane Distillery and Castle in County Meath; and the Old Bushmills Distillery in County Antrim. Or go all in and let Whiskey Island organise a bespoke whiskey tasting or fully escorted distillery trail for your guests.
If whiskey isn't your thing, don't worry. Ireland is currently in the midst of a craft gin explosion, so book in for a tour and tasting at distilleries like Short Cross on the Rademon Estate in County Down; the Listoke Gin School Experience in County Louth; or the Dingle Distillery Tour in County Kerry (which also produces whiskey).