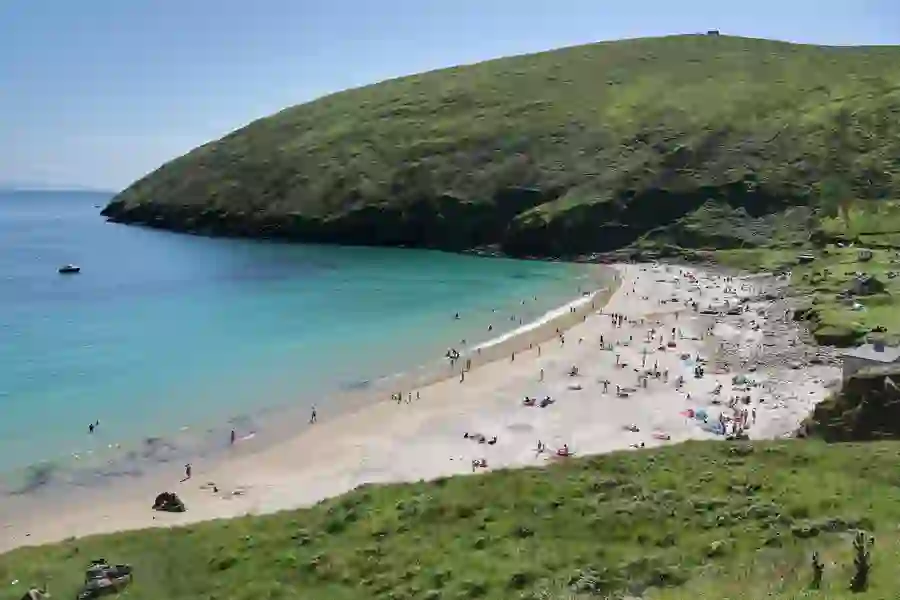 June on the island of Ireland
Summer is well and truly underway on the island of Ireland in June! Warm days, blue skies and long sunny evenings have arrived.
With sunrise around 5am and sunset around 10pm, you can pack so much into each day here at this time of year.
From eclectic outdoor festivals and island excursions to fun on the water, let's jump head-first into June...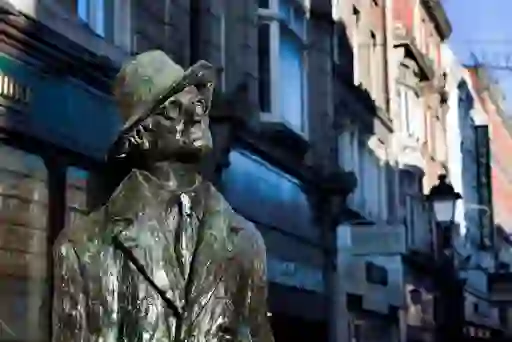 Festival season fun
Summer brings with it a host of fantastic festivals and events to Ireland. June kicks off with Listowel Writers' Week, which sees authors and book lovers from all over the world arriving in County Kerry for Ireland's oldest literary festival. In mid-June, Bloomsday is another literary highlight, as fans of James Joyce and his masterpiece, Ulysses, flock to Dublin to celebrate one of the greatest novels ever written.
More of a music head? Sea Sessions on the Donegal coast is possibly the most stunningly situated pop music festival around, or try the West Cork Chamber Music Festival, which delights audiences in beautiful Bantry, County Cork.
If it's adrenaline-fuelled action you're after, Ireland BikeFest in Killarney is a three-day motorcycle and rock music extravaganza that's free for all. Located near epic road trips such as the Ring of Kerry in County Kerry and the Ring of Beara in West Cork, it's a must for bikers from around the world.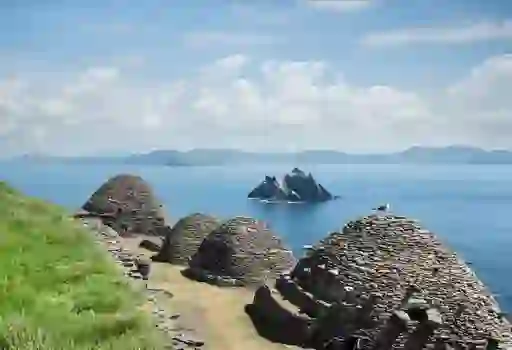 Island-hopping adventures
Looking to explore a lesser-spotted side of Ireland on your travels? Island-hopping in Ireland is a great way to get off the beaten track and discover some hidden gems off the mainland.
Achill Island, County Mayo and Inis Mór, one of the three Aran Islands off the coast of County Galway, are both having a moment, having starred on the big screen in the critically-acclaimed and award-winning film, The Banshees of Inisherin. Follow in the footsteps of stars Colin Farrell and Brendan Gleeson and uncover a charming world of dry stone walls, vast seascapes and friendly donkeys at these two beautiful locations.
Nature-lovers should take a fun ferry ride from County Antrim to Rathlin Island. A birdwatching haven, the island is home to the Rathlin Seabird Centre, which offers spectacular viewing platforms for observing huge colonies of puffins, razorbills and kittiwakes. The West Lighthouse is also a unique sight to see here. It's known as Ireland's ONLY upside-down lighthouse! If you plan on staying overnight, Rathlin Glamping Pods provide breathtaking sea views.
The Skellig Islands, County Kerry are another show-stopping destination and one of Ireland's UNESCO World Heritage Sites. From providing a remote retreat for monks in the 6th century to wowing viewers in recent Star Wars movies, these timeless jagged rocks need to be seen to be believed. Boat tours both to and around the islands are available throughout the summer months.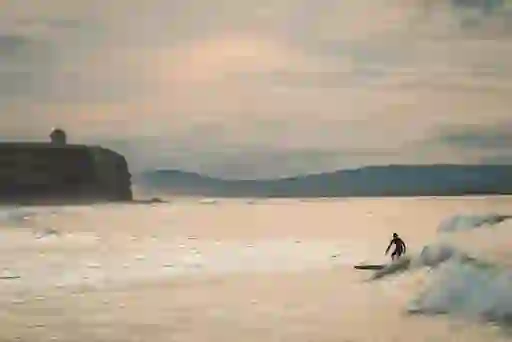 A surfing paradise
As a rugged island in the wild Atlantic Ocean, the island of Ireland is a surfer's paradise. The finest stretch of raging surf might well be from the seaside town of Bundoran in County Donegal to Streedagh Strand in County Sligo. As the influx of pro surfers will tell you – this is one of Europe's premier BIG wave hotspots.
If you're more of a beginner, Lahinch Surf School in County Clare offers courses and lessons led by John McCarthy, a former Irish surf champion. On the other side of the island, Brittas Bay Surf School in County Wicklow provides lessons and camps just a short drive from Dublin.
Fancy dipping into other water-based fun? Discover Ireland's wide array of water sports. River kayaking, wild swimming and sub-aqua diving await!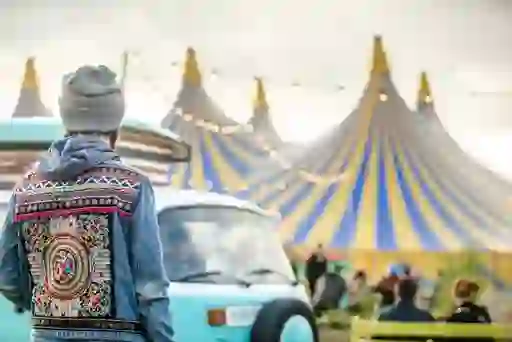 June travel tips
The weather on the island of Ireland in June is mostly sunny with some clouds. The temperature ranges from 9° to 18°, but often a period of sustained warm weather will see the mercury reach into the mid 20°s. When this happens, it's a sign for locals and tourists alike to hit Ireland's beaches. So don't forget to pack sunscreen!
As for the rest of your suitcase, layers are always the way to go on a trip to Ireland. It may well be hot enough for shorts and a t-shirt during the day, but make sure to bring a rain jacket if you plan on enjoying the great outdoors, as a surprise shower or two is almost guaranteed during your visit.
Can't wait to get here? Feed your wanderlust cravings with six amazing images of Ireland in summer. We'll see you soon.