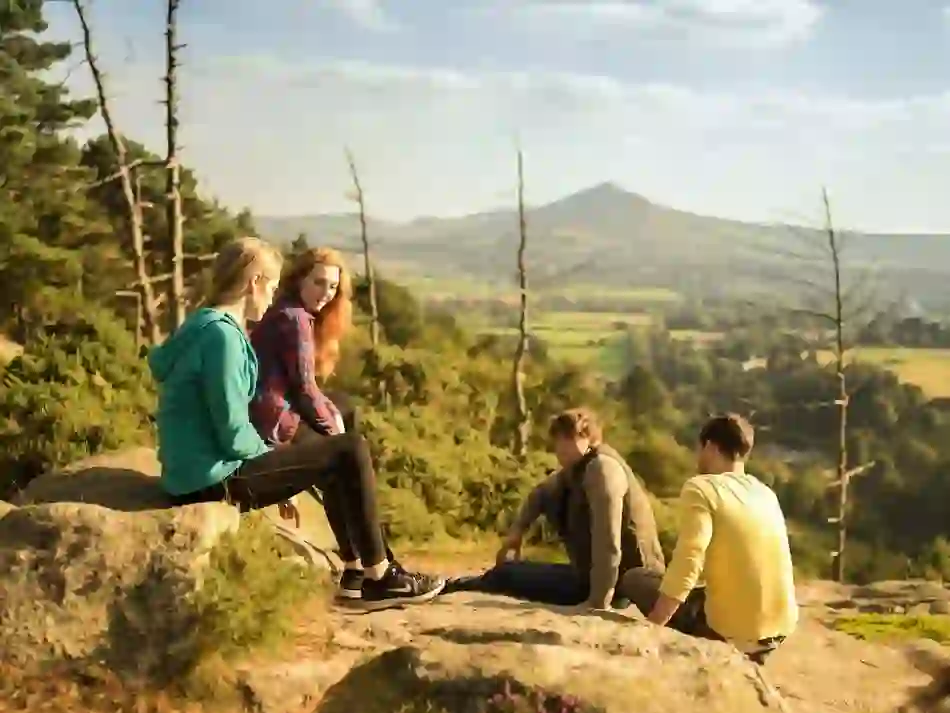 Languages of Ireland
That gift of the gab rumor you heard about Ireland? Well, it's true
Everyone on the island of Ireland speaks English, but such is our cosmopolitan way, in our cities and towns, you're also likely to hear chatter in a variety of accents from Polish and Korean to Japanese and Brazilian – all you have to do is keep your ears open.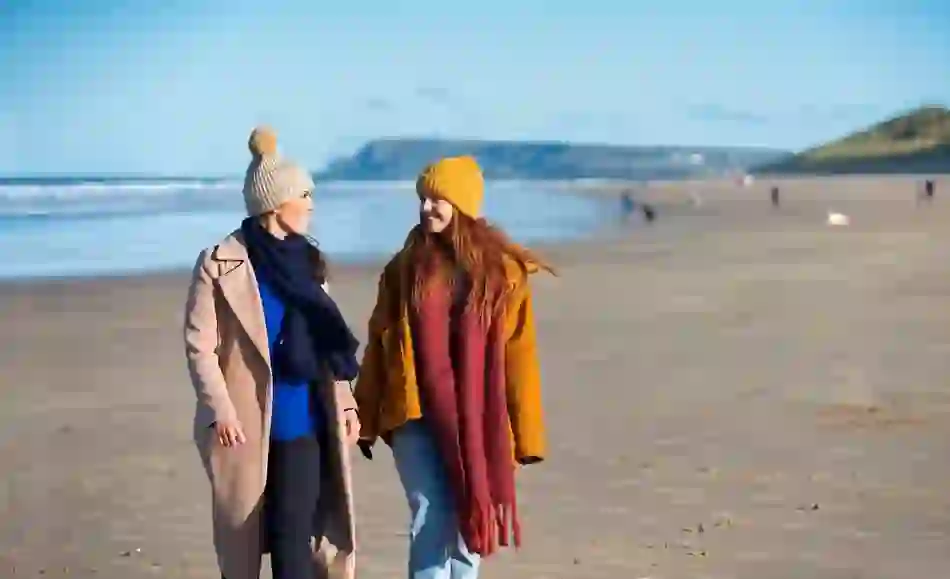 Did you know?
English and Irish (Gaeilge) are the official languages in the Republic of Ireland.
Northern Ireland is where you'll hear the soft strains of Ullans (Ulster-Scots).
You'll find Gaeltacht (Irish-speaking) areas predominantly along the west coast, where Irish is widely spoken. 
Irish
The Gaelic language in Ireland – Gaeilge, or Irish as it's known locally – is a Celtic language and one of "the oldest and most historic written languages in the world" according to Foras na Gaeilge. Its poetic flow can be heard in schools across the country and throughout the shops, pubs, streets, fairs and festivals of the Gaeltacht (Irish speaking) regions.
Keep your eyes open because you'll be introduced to Irish almost as soon as you arrive, with all street and road signs in the Republic of Ireland in both English and Irish.
For more information
Foras na Gaeilge, the public body responsible for promoting Irish on the island of Ireland, is a good first stop.
Ullans and Irish

In Northern Ireland, English is the first language. However, Ullans (Ulster-Scots) and Irish are both recognised as culturally significant, which is why you'll find the arts and culture centre of Irish in Cultúrlann, and the Ulster-Scots Language Society (both in Belfast) showcasing Ulster-Scots writings.
And what is Ullans? Well, it's a variant of Scots, the language brought to Ulster by Scottish settlers in the early 17th century. Scots is part of the West Germanic family of languages, a lovely lyrical tongue that's taught these days in universities. In fact, you've probably already used some Ulster-Scots without even realising it. Have you heard of Scotsman Robert Burns? He penned the lyrics of that New Year's Eve favourite: Auld Lang Syne, which translates as The Good Old Days.
For more information
The Ulster Scots Agency is the first resource for Ulster-Scots language and culture.
How the Irish speak English
English remains the primary language on the island of Ireland, but in true Irish fashion we've put our own twist on it and developed what's known as Hiberno-English. Hiberno-English blends the grammatical styling of Irish into the English language. Here are a few phrases you might hear on your travels:
"C'mere till I tell you" – "Could you come within an audible distance? I have something to tell you"
"You never asked if I'd a mouth on me" – "You did not ask whether I was hungry"
Most people you'll meet will have a cúpla focal (a few words) of Irish and locals, especially in Gaeltacht areas, always appreciate any effort to speak the local language. If you feel like having a go, here are a few phrases to get you started…
Ar mhaith leat damhsa? (Would you like to dance). Phonetically: air-wai-lat-dowsa.
Dhá Guinness, le do thoil (Two Guinness, please). Phonetically: gaw-Guinness-leh-duh-hull.
Nach bhfuil an aimsir go

breá?

(Isn't the weather gorgeous?) Phonetically: knock-will-on-iym-shur-guh-hawling
Dia dhuit ("God be with you") means hello. Phonetically, it sounds like dee-ya-gwitch.
Conas tá tú? ("How are you?") can also be used as a greeting. Phonetically, it sounds like cunus-ataw-two.
Sláinte! ("cheers" or "good health") is usually used when raising a glass. Phonetically, it sounds like slawn-cha.
Like a local
Author Felicity Hayes-McCoy who lives in the Gaeltacht area of Dingle in County Kerry, has this advice for visitors wanting to tune into the language:
"Sit in a corner and hear Irish spoken by the locals in most Gaeltacht pubs. Or tune your car radio to Raidió na Gaeltachta anywhere in the country and hear traditional tunes and songs. Or switch on TG4, the Irish language television station, in your hotel room or B&B, and watch programmes with English subtitles. You can even sign up for a language course or check out one of the online sites like Bitesize Irish before you get here, just to give yourself a flavour of what to expect".
So welcome to Ireland or Fáilte go hÉireann or Fair Faa Yae tae Airlan.