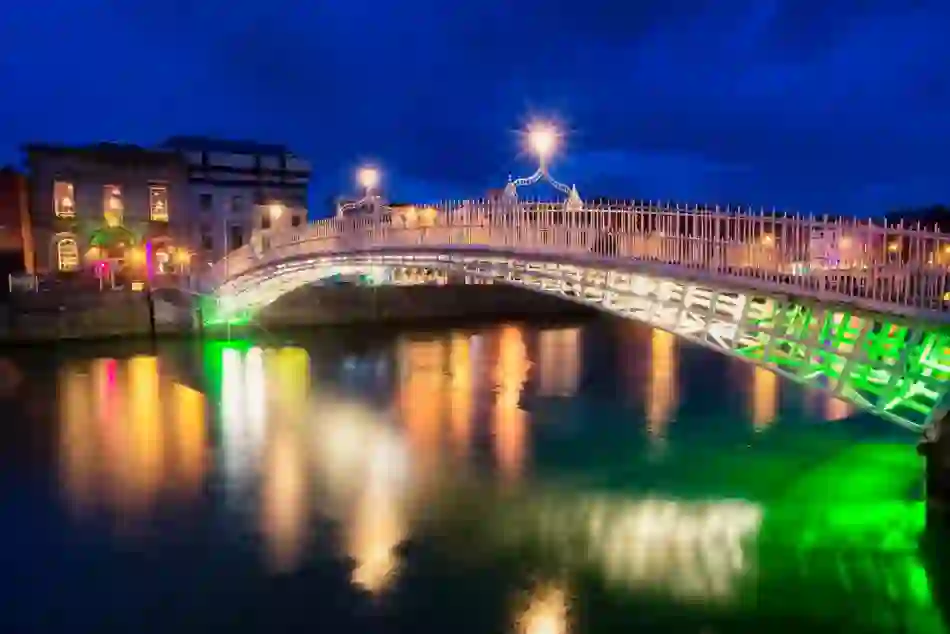 Laid-back nightlife in Dublin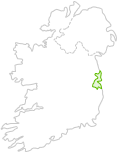 Dublin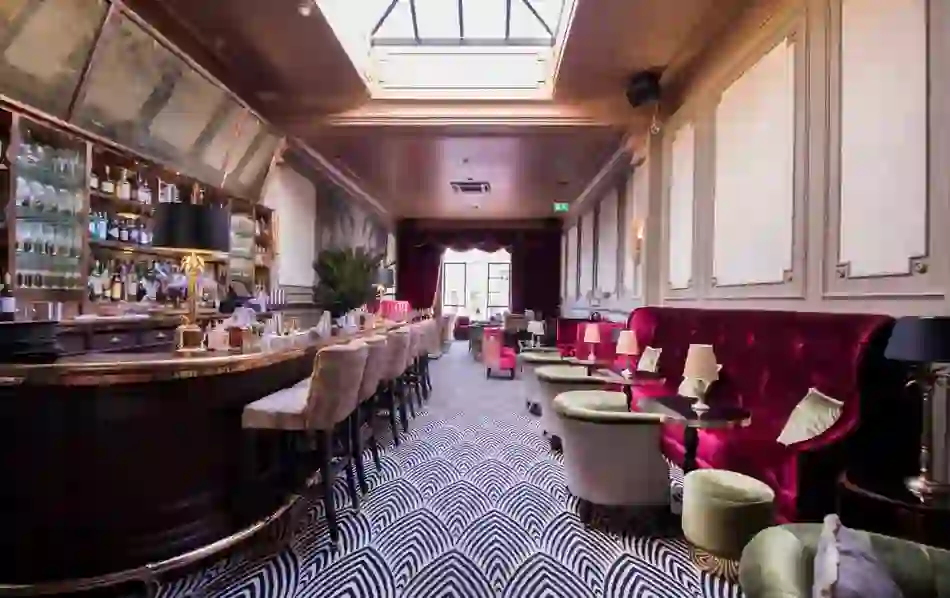 Glitz and glamour at the Stella
Film buffs should make a beeline to the hipster-chic suburb of Rathmines, just a short hop from the city centre. With a history dating back to the 1920s, the lavish Stella Cinema has been restored to its former glory, with lush red leather seats, footstools and even some quirky double beds in the balcony! Whether you prefer classics or the latest Hollywood blockbusters, the Stella is a sanctuary for fans of the silver screen. While here, spoil yourself with a visit to the Art Deco-styled Stella Cocktail Club.
Literary trails
When it comes to watering holes, Dublin punches well above its weight. And woven into the fabric of the city's atmospheric pubs is a notable literary tradition. Led by actors armed with local knowledge and a sharp wit, the Dublin Literary Pub Crawl is a short amble taking in some of the city's most notorious drinking establishments, immortalised by legendary writers such as Jonathan Swift, James Joyce, Brendan Behan, WB Yeats and Bram Stoker.
The Little Pig speakeasy
Imagine dining inside a plush speakeasy at the heart of Dublin's thriving restaurant scene. Shuffling down an alleyway with the help of a secret password is all part of the allure of The Little Pig, where old-school glamour mixes with good food as you are transported back to 1920s high society. Expertly crafted cocktails and top-notch dishes await at a hush-hush dining experience not to be missed.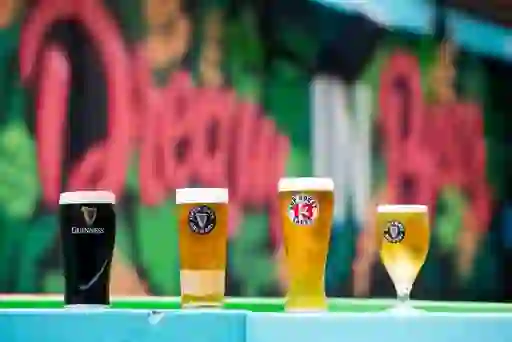 Brews at The Liberties
Attention all craft beer devotees! Make the pilgrimage to Open Gate Brewery for exclusive experimental beers expertly concocted in The Liberties, one of Dublin's most colourful and dynamic districts. Just a stone's throw from the Guinness Storehouse, it still operates as a functioning craft brewery and you'll find a plethora of experimental pilsners and pale ales, as well as a host of seasonal specials, all cheerfully poured by a team of beer specialists. Don't forget to book in advance.
The Barbers of Stoneybatter
Although the neighbourhood of Stoneybatter on Dublin's northside has become known as a mecca for all things trendy, it's often overlooked by tourists. Tucked away amongst quaint red brick houses, a visit to The Barbers – a haven of hipster style specialising in both tidy trims and great beer – is an ideal way to soak up the sights and sounds of a wonderfully unconventional Irish pub.
Temple Bar's New Theatre
Housed at the back of Connolly Books – Dublin's oldest radical bookshop in the heart of cultural Temple Bar – The New Theatre prides itself on celebrating daring new productions from important emerging voices. This 66-seat theatre is an intimate hub of art and culture where the city's developing writers, actors and directors hone their craft. New works are the main focus here, with a divergent, socially engaged and alternative programme often tackling controversial topics.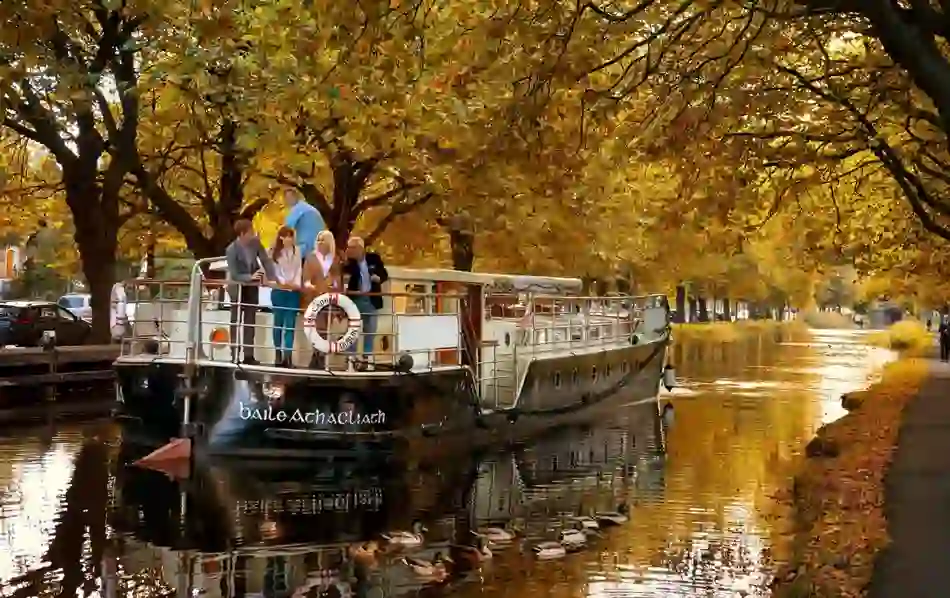 Cruise the Grand Canal
Postcard-pretty, the waterfront vistas aboard the Canal Boat Restaurant along Dublin's idyllic Grand Canal act as the perfect backdrop to an unforgettable evening. Get a feel for Dublin on this eco-friendly floating restaurant as it cruises along the scenic Grand Canal. Sample delicious food created with quality local produce, such as black pudding, roast beef and smoked salmon. Between courses, relax on the open deck as you cruise through the canal's old locks, which are still operated by hand.
Gin and Jazz Lunch at Morelands
Come for people-watching and melancholy jazz at a contemporary urban steakhouse that draws a diverse crowd every Saturday afternoon for its Gin and Jazz Lunch. The vibe at Morelands Grill is truly unique: delicious food, great tasting cocktails and tingling gin and tonics, not to mention the sultry vocals of Cary Posavitz and The Players, make for a perfect weekend treat.
The George
Okay, so it might not be "laid-back" per se (it's loud, hilarious and very entertaining), but Sunday Bingo at The George is a night not to be missed. The George is one of Dublin's most iconic LGBTQ+ bars and nightclubs and every Sunday, Shirley Temple Bar takes to the stage and dancefloor for mix of bingo and cabaret, featuring some of Ireland's Drag Queen superstars. It's the longest running show on the Irish gay scene for a good reason!