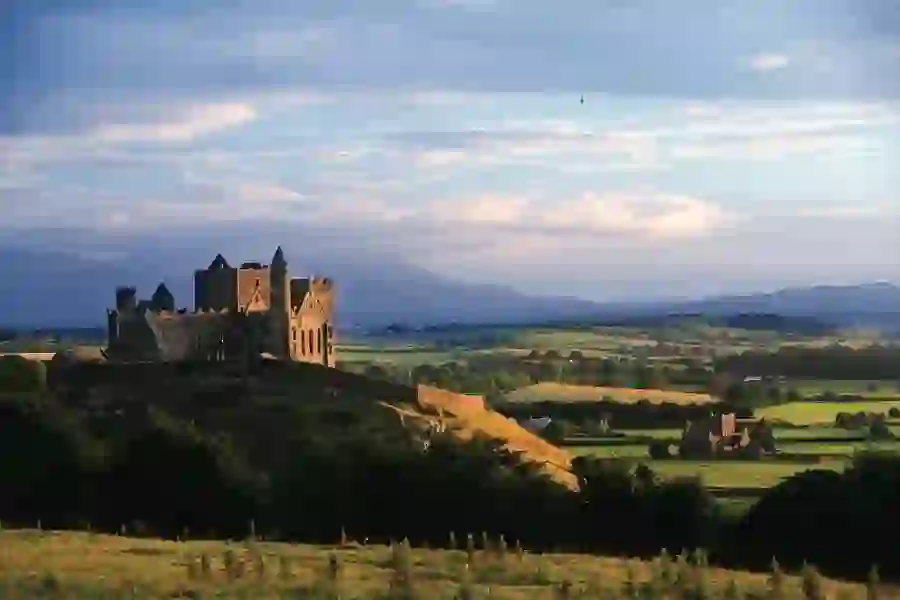 Ireland's Golden Vale
Until relatively recently, that recipe was tasted from afar. But it's fair to say the world has shrunk since Jack Judge penned the ditty "It's A Long Way to Tipperary" over 100 years ago. And these days it doesn't take any time at all to reach what's known as Ireland's Golden Vale. Part of Ireland's Ancient East and Ireland's Hidden Heartlands, you can explore its rich tapestry of lakes, mountains, and valleys as well as dive deep into the history and heritage of the area.
Hidden treasures
Think of the River Suir, gently coursing between Carrick-on-Suir and Clonmel. Think of the Mitchelstown Caves, discovered by chance when a crowbar fell between cracks in 1833. Think of the Glen of Aherlow, a lost world between the Galtee Mountains and Slievenamuck. Can't you see yourself bang in the middle of it all?
Then there's Lough Derg, Ireland's pleasure lake. For an overview, head to the aptly-named Lookout at Portroe. To get up close and personal, visit its harbour villages, take a cycling loop out of Nenagh, or stop by the twin towns of Killaloe and Ballina. The former lies in Clare; the latter in Tipperary, which makes for serious spice when the counties clash on the GAA hurling pitch.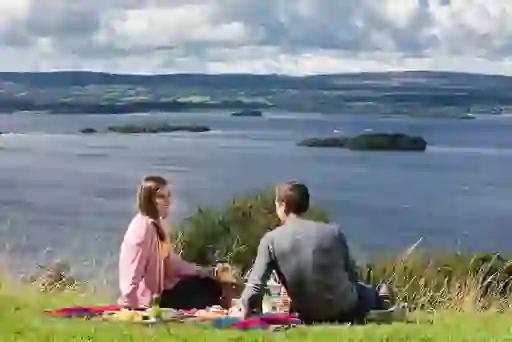 Fit for a king
Squirrelled away in the rolls and folds of Tipperary's countryside are dozens of heritage gems. The medieval village of Fethard, for example, where among other things you'll find the famous McCarthy's – bar, restaurant and undertaker all in one.
Or if you're driving, why not follow the brand new Butler Trail, which ties together Ormonde Castle, Cahir Castle, Clonmel's Main Guard and other landmarks linked to the Butler Dynasty?
The Rock of Cashel, once the seat of the Kings of Munster, is a centre of early Christianity in Ireland. Perched on a plinth of grass and limestone, its Round Tower, Romanesque chapel and Gothic cathedral seem almost like a castle on a cloud.
McCarthy's proclaims "we'll wine you, dine you and bury you".

Lonely Planet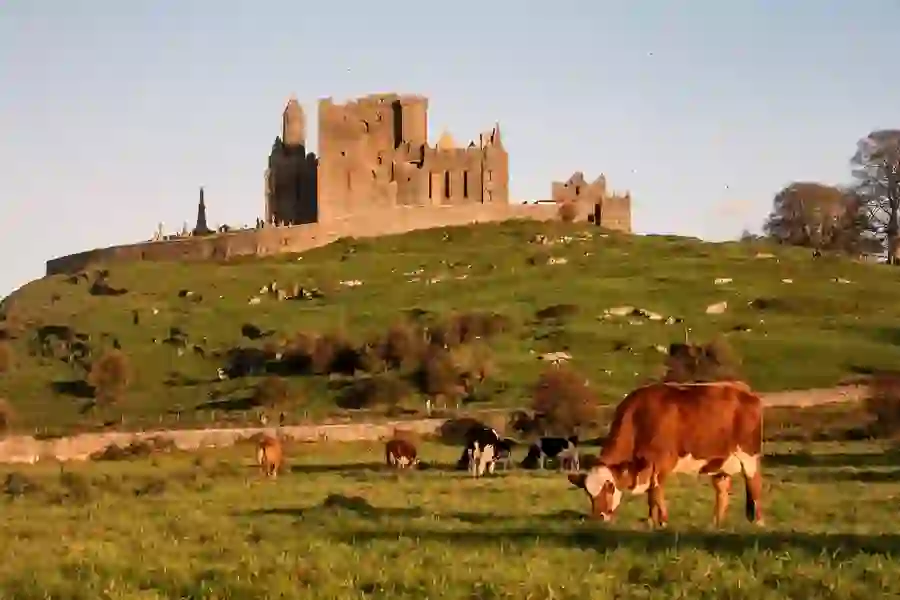 Food, glorious food
Tipperary's farmland isn't solely about the fields, of course. Local cheeses are the highlight of markets in Cahir and Tipperary. This is a county in which you'll find fruit farms next to camping parks. Gorgeous gourmet getaways in restored old convents. Or artisan produce spilling out of delis in the garrison town of Nenagh. It's a place where yachts and cruisers on the River Shannon can moor for a bowl of stew in a gastropub, or do home cooking with a flourish in waterfront restaurants.
Bon appétit. The way to Tipperary has shortened considerably.
Want to read more?
Here are some great articles to get you started...
Tipperary highlights
Don't miss these things to see and do!