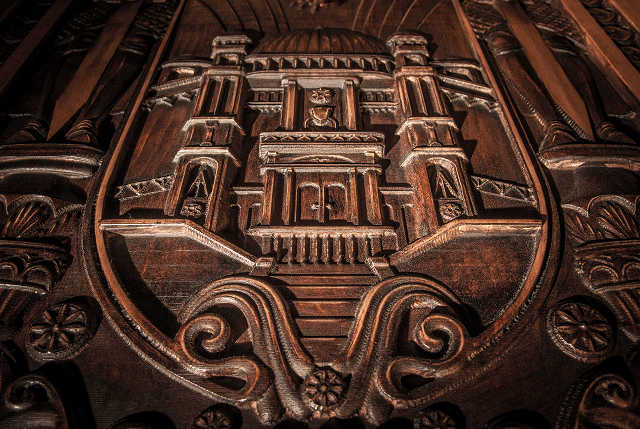 While you're in town, take a tour of the Ulster Museum and see if you can spot which classic Irish landscape painting has been given a Game of Thrones® twist.
Trees with a tale to tell
The Dark Hedges is a beautiful avenue of eighteenth century beech trees that serves as the backdrop for The Kingsroad in the popular television series Game of Thrones®. In January 2016 a storm swept the island bringing down some of the famous 200-year-old trees. The wood from these fallen trees has been salvaged and turned into unique works of art in the form of wood crafted doors.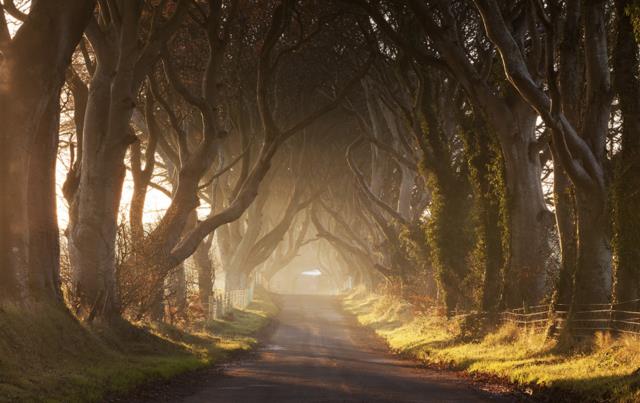 Each door has been intricately designed to represent a different Game of Thrones® episode. Using iconic symbols and key scenes from the show, the doors work together to tell the tale of Season 6.
The doors are currently on display in different pubs, cafes and inns across Northern Ireland. Each one is situated near an iconic filming location – so if you come across a door, you'll know you're in Game of Thrones® territory.
Now that the series has ended, all the doors  work together to create a unique exhibition of Season 6 across Northern Ireland. And while you're here, there's so much to explore, from famous filming locations, to authentic medieval activities and more.