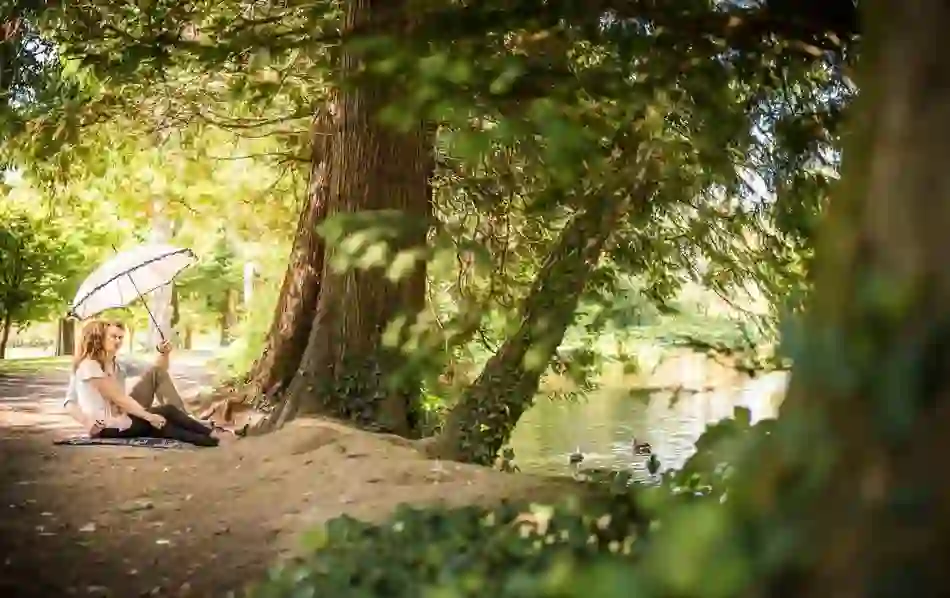 9 great wedding proposal spots around Ireland
On the island of Ireland, there are landscapes that will make your heart soar, such as Glenveagh National Park in County Donegal, the Killarney Lakes in County Kerry and Torr Head in County Antrim. There are picture-perfect gardens that bloom with gentle beauty such as Altamont in County Carlow, Garnish Island in County Cork and Mount Stewart in County Down. And there are Gold-Tier Dark Sky Reserves along the Wild Atlantic Way and bubble domes at Finn Lough in County Fermanagh, where lovers can gaze upon the stars. Looking for inspiration? Let these suggestions set your heart racing.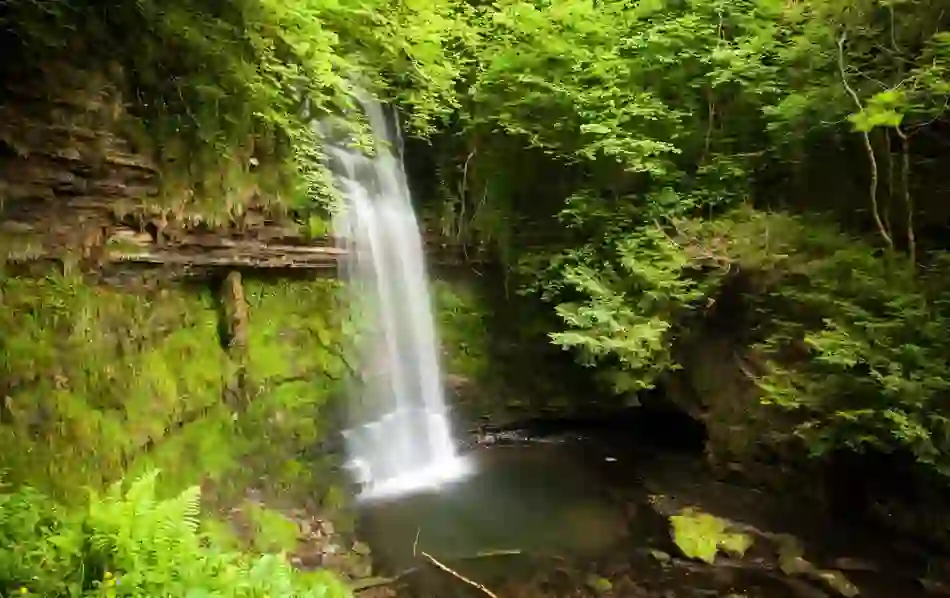 1. Glencar Waterfall, County Leitrim
Its beauty is so immense that it inspired poet WB Yeats to include it in his poem, The Stolen Child, and today, standing in front of Glencar Waterfall still feels like a dream, as the splash of the water echoes around the almost supernaturally green forest. Shades of jade, emerald and sage seem to dress every inch of this place from the moss-covered rocks to the overhanging ferns. A lovely walk culminates in a viewing platform right in front of the waterfall, where water crashes into a gorgeous pool below. It's pure romance.
Post-proposal:
Hotfoot it to The Courthouse in the small village Kinlough, County Leitrim, and take your time enjoying its award-winning dishes and relaxed dining room.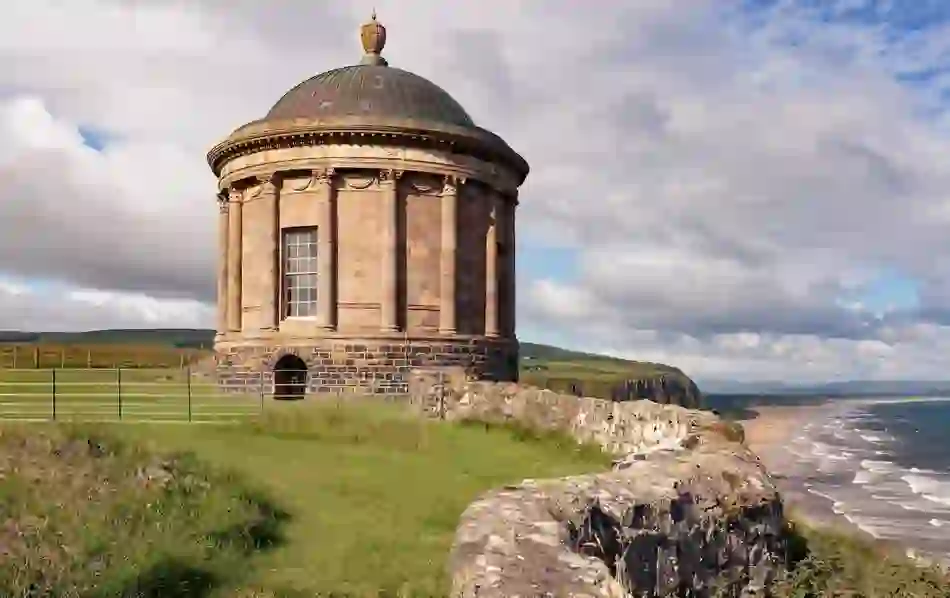 2. Mussenden Temple, County Londonderry
If you're looking for a proposal location that ticks all the boxes, then Mussenden Temple is certainly it. It's got the backdrop – an incredible sweep of sandy coastline fringed with crashing waves. It's got the drama – a wild coastal headland that soars 36 metres above the sea below. And it's got the looks – in abundance. This stunning 18th century temple was modelled on the Temple of Vesta in Tivoli, near Rome, and it delights at every turn.
Post-proposal:
Head to the charming beachside Harry's Shack for a celebratory seafood dinner with a natural soundtrack of crashing waves.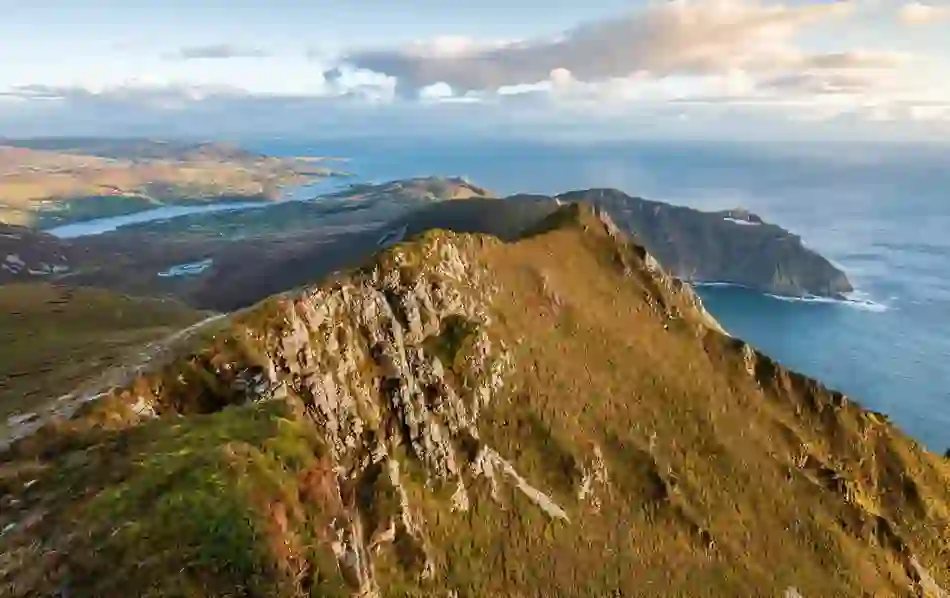 3. Slieve League Cliffs, County Donegal
You'll feel like you're at the very edge of the world at the Slieve League Cliffs in County Donegal, where the vast cliff face soars an astonishing 600 metres above the Atlantic Ocean. These are among the highest and most beautiful sea cliffs in Europe – vast, jagged precipices that push out into the sea and make you feel as if you're standing on the edge of the world. And if you want to add a touch of drama to your proposal, there's no better place. Wild, wonderful and seriously impressive.
Post-proposal:
Celebrate afterwards at the legendary Nancy's bar in Ardara, where spontaneous traditional music sessions erupt throughout the week and the Guinness is excellent.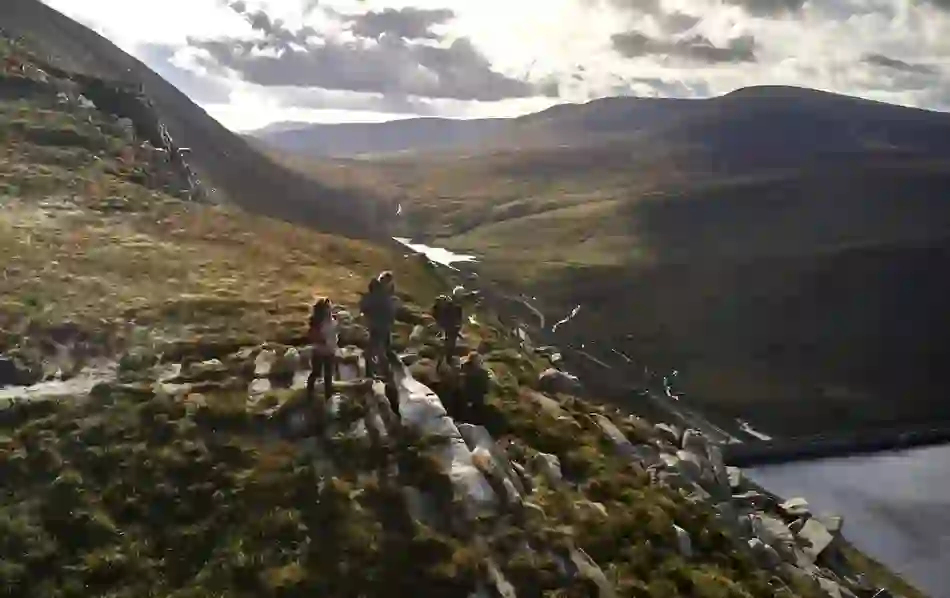 4. Mourne Mountains, County Down
There's something truly magnetic about the Mourne Mountains, an Area of Outstanding Beauty in Northern Ireland's County Down. It's there in the tones of the landscape – the distant purple-greys, the light greens, the tobacco-browns. And it's there in the silent beauty of the foothills, in the drama of peaks such as Slieve Donard, and the incredible man-made Mourne Wall that undulates over the landscape for over 35km. For peace, seclusion and utter immersion in nature, this is the place to come. The mountains are thought to have been a source of inspiration for The Chronicles of Narnia author CS Lewis, so just think what they might inspire in you…
Post-proposal:
Sit back and toast the occasion with champagne and local oysters at the renowned Mourne Seafood Bar in the coastal village of Dundrum.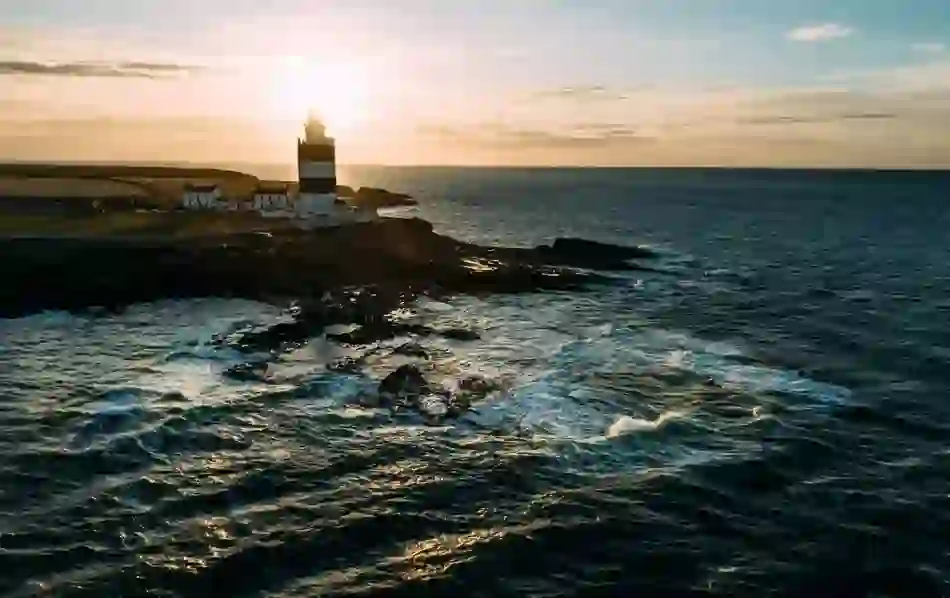 5. Hook Head Lighthouse, County Wexford
Dominating the desolate Hook Peninsula, the striped black-and-white tower of the Hook Head Lighthouse has stood here since the 13th century, but a light has burned on this spot since St Dubhan lit one in the 5th century. This is the oldest operational lighthouse in the world, and it's had its fair share of colourful residents through the centuries, from diligent 6th-century Christian lighthouse-keepers to ghostly denizens of nearby Loftus Hall. Climb to the balcony, feel the gentle breeze on your face and just enjoy those ocean views. Nothing quite beats it.
Post-proposal:
No need to go too far. At Dunbrody House Hotel, a luxurious country house hotel, you can celebrate at the Champagne Seafood Bar where the dishes are designed for sharing.
6. Coumeenoole Beach, County Kerry
The drive to Coumeenoole around the tight, cliff-hugging curve of the Slea Head Drive is impressive enough, but once you get down onto the beach, you'll be wowed with breathtaking Atlantic views; smooth, golden sands; and sloping, craggy rocks. It's a show-stopper of a beach, a place so cinematic that it was used as a filming location for David Lean's 1970s epic romance, Ryan's Daughter. Paddle in the seas, picnic on the sands, propose in style.
Post-proposal:
Head to Dingle, a wonderfully bohemian south coast village with friendly locals, laid-back vibes and amazing traditional pubs such as Curran's, Foxy John's and Dick Macks.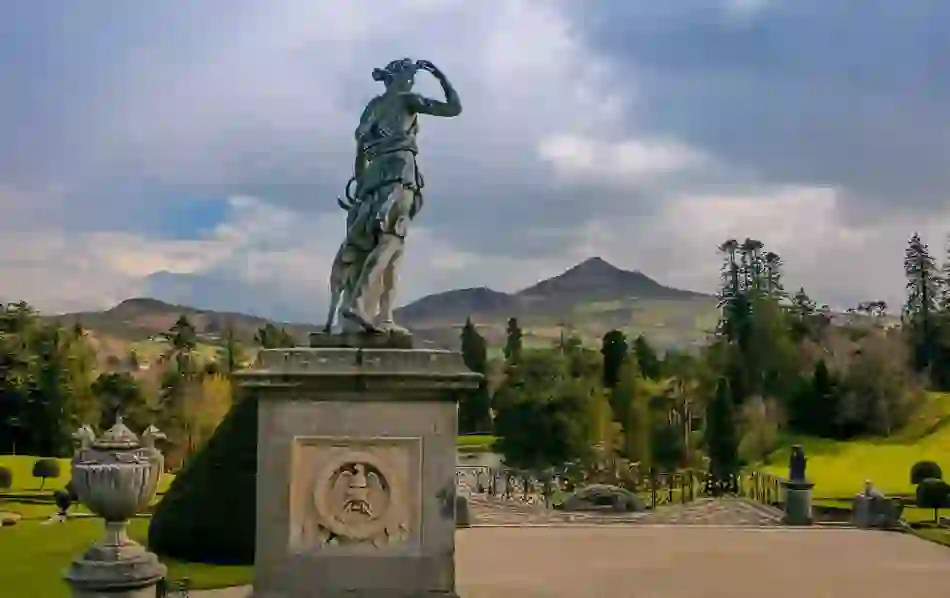 7. Powerscourt House and Gardens, County Wicklow
County Wicklow is abundant with truly spectacular places to propose, from delightful gardens sculpted over time, such as Mount Usher, to the lustrous beauty of the valley of Glendalough, with its 6th century monastic site. But nothing can quite beat the resplendent charm of Powerscourt Estate, framed on one side by the Wicklow Mountains and the other by an 18th century mansion. Vibrant green terraces cascade down to an ornamental lake, framed to perfection by a pair of winged-horse statues. Take it from us, it's tailor made for romance.
Post-proposal:
The vast estate at Powerscourt boasts Japanese gardens, a pepperpot tower and pretty walled garden, so take time to explore. Afterwards, stroll over to the elegant Powerscourt Hotel for a fireside cocktail or two.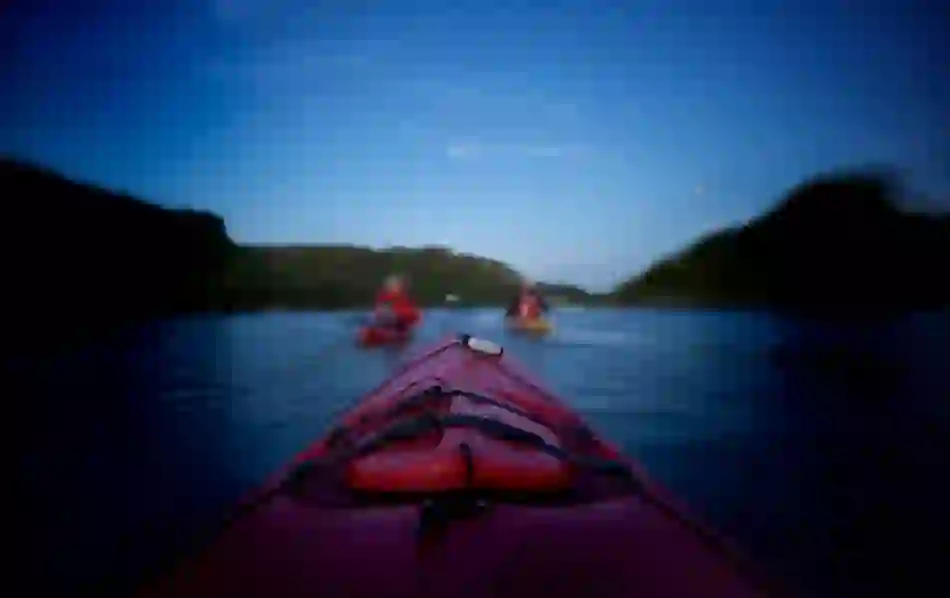 8. Lough Hyne, County Cork
It's a little like an alternative reality, entering the incredible waterworld of Lough Hyne. By day, you can enjoy the natural wonders of this marine nature reserve, packed with a multitude of marine life that call the lough's salt water home. But by night, something remarkable happens. The water begins to twinkle as the lake's resident phytoplankton, stimulated by the water's movement, emit a flashing light called bioluminescence. A star-lit kayaking session through these shimmering waters – what could be more romantic?
Post-proposal:
Celebrate with a post-kayak drink at the charming West Cork Hotel in the lively town of Skibbereen, where the welcome is warm and the atmosphere is relaxed.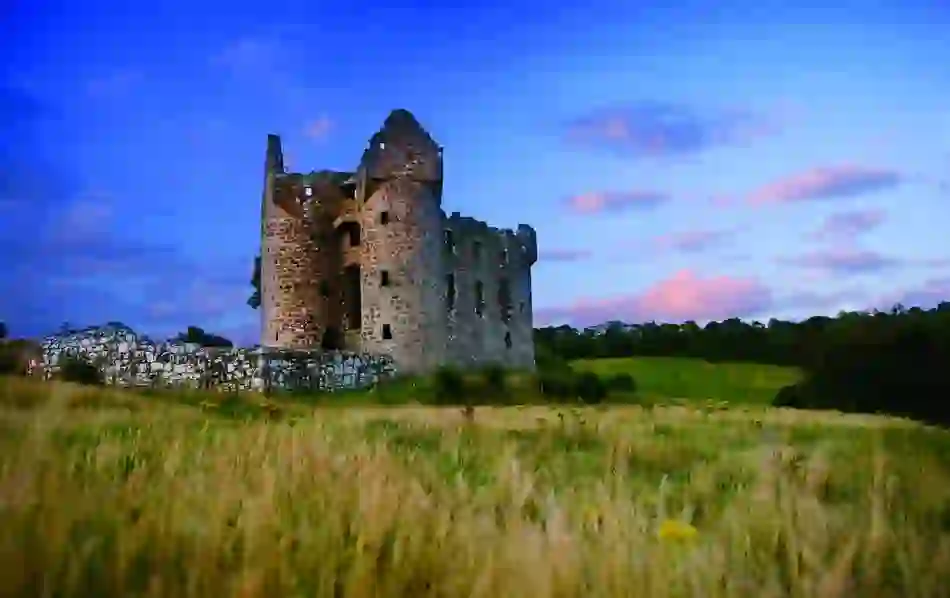 9. Monea Castle, County Fermanagh
Driving through the soft, green landscape of County Fermanagh is pure pleasure. Here, a criss-cross of rich pastureland is punctuated by super-pretty stone churches, laneways that lead to rustic lakeside jetties, and some of the most charming villages on the island. It's also a county that throws up surprises – the amazing Marble Arch Caves, the majestic Cuilcagh Boardwalk (Legnabrocky Trail) and the rippling waters of Upper and Lower Lough Erne. But it's hard to imagine anything more picturesque than the hidden gem of Monea Castle. Endlessly photogenic, the castle dates to 1618 and has a fairytale-like quality with its towers, tumbledown beauty and panoramic views of the surrounding countryside.
Post proposal:
Grab a table at Blakes of the Hollow in Enniskillen. The beautiful floor tiles, picture-lined wood-panelled walls and marble-topped bar make for a fantastic place to celebrate.