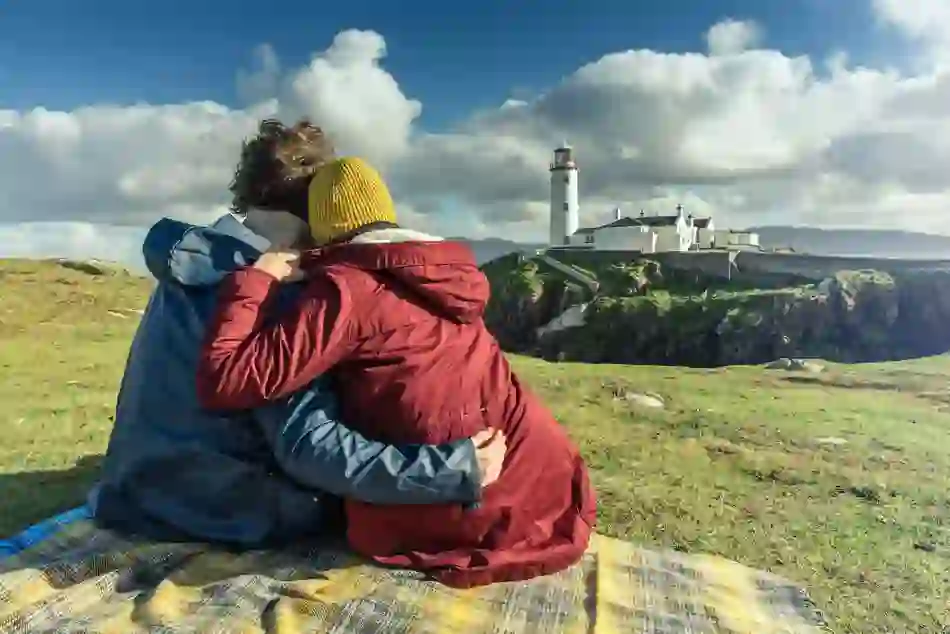 Fanad Head
1.5hrs from City of Derry Airport
A lighthouse stands resolute against the elements
As you travel north on the island, it feels as if civilisation has been left far, far behind. You're entering a world that lives and breathes through its land and seascapes…welcome to the Fanad Head peninsula in County Donegal.
It's easy to recognise the main attraction on this peninsula: Fanad Head Lighthouse, which was conceived as essential to seafarers following a tragedy over 200 years ago. In December 1811, the frigate Saldanha sought shelter from a storm, heading towards Fanad as it frantically fought the raging wind and waves. Sadly, reaching shore safely never happened, and the ship was wrecked off the coast – its only survivor was the ship's parrot.
Soon after, the Fanad Head Lighthouse was built to help guide ships and sailors safely on their journeys. It's still there today, standing on a rocky outcrop blinking out to sea. Head on up to the top of the lighthouse and take in the incredible panorama of Fanad Peninsula – you can even spend the night in the lighthouse itself! Can't stay the night? Pack a picnic and dine alfresco while keeping an eye out for seals, seabirds and maybe even a dolphin, popping into view.
Stunning scenery and spectacular coastline
To limit your Fanad Head journey to its lighthouse, though, would be to ignore the spectacular landscapes that have resulted from the headland's uninterrupted clash with the Atlantic Ocean. Part of this epic scenery is the Great Arch, a stunning viewing spot that will shine out from your Wild Atlantic Way photo album.
It's not all rough weathering along the shoreline, either, as beach lovers will testify when they discover Ballymastocker Bay, near Portsalon. Once given the number two spot in a survey of the world's most beautiful beaches in The Observer newspaper, this blue-flag beach entices you to don your swimsuit and head into the waves.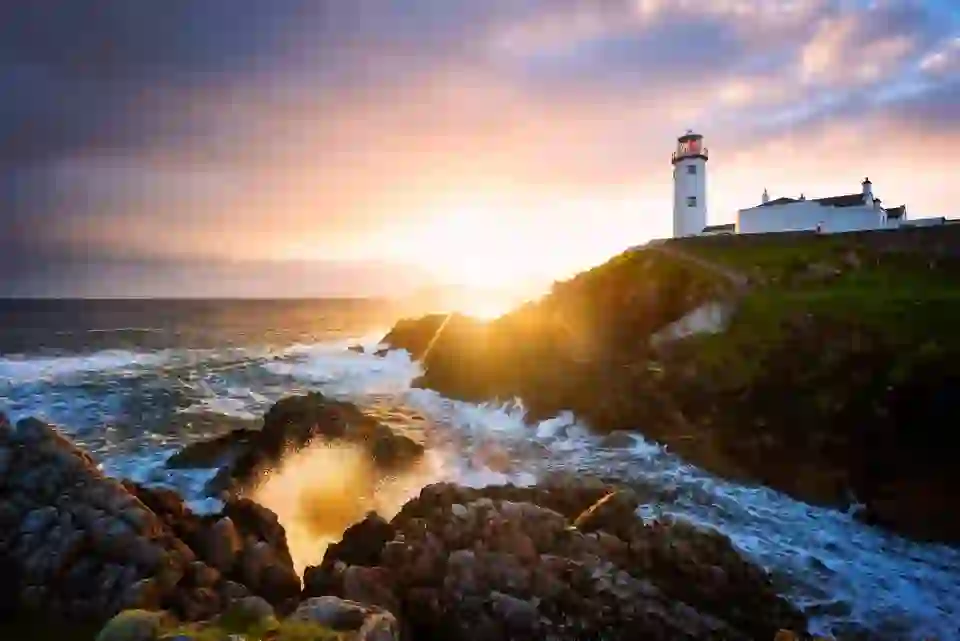 Great golf and delicious food
Despite leaving civilisation behind for a circuit of Fanad Head, some creature comforts can never be forgotten. Perhaps you're itching to tackle the elements with your golf clubs? Then visit Portsalon Golf Club, an outstanding links course that Golf Digest ranked 25th in its 100 great golf courses of Ireland. Afterwards, reward yourself with a bowl of seafood chowder in the cosiness of The Pier Restaurant, overlooking Lough Swilly in Portsalon.
Want to see more?
Here are some great reads to get you started
County Donegal highlights
Don't miss these things to see and do