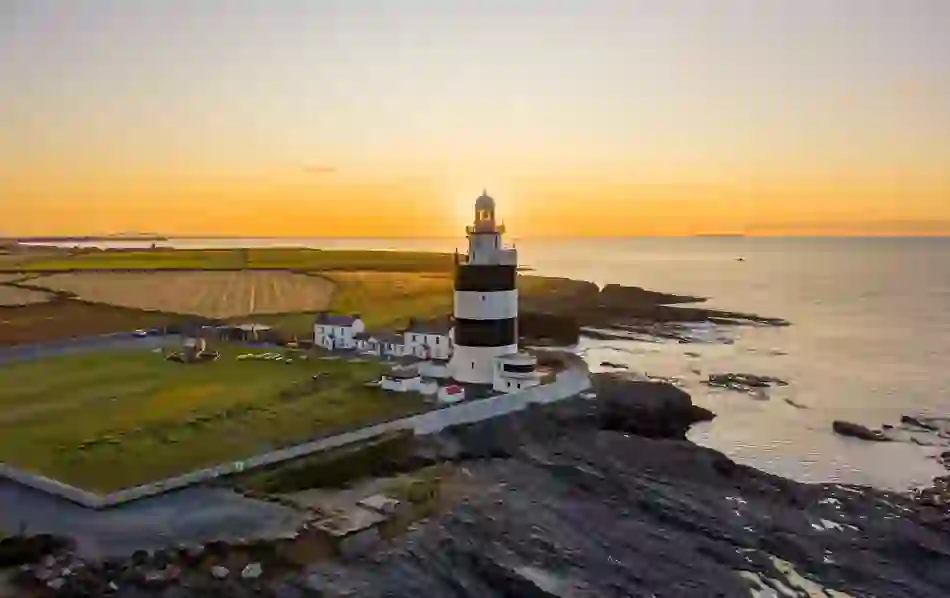 A visit to Hook Head Lighthouse, County Wexford County Wexford
"It's amazing… it's an amazing place to work," our tour guide smiles at us as we look out at the view from the balcony. We're standing 46 metres off the ground being gently buffeted by a fresh sea wind.
Looking out, a cinematic panorama sweeps out as far as the eye can see taking in the Waterford Estuary, a blanket of green fields, the green-blue Celtic Sea, and some dangerous-looking limestone rocks, where seals like to sun themselves on warm days.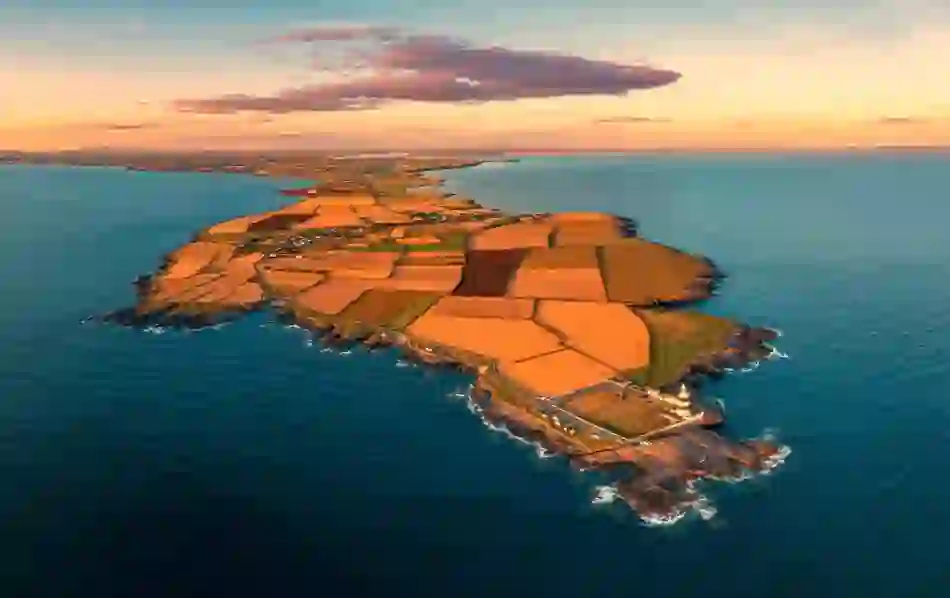 This is Hook Head Lighthouse in "Ireland's Sunny South East", County Wexford, the oldest working lighthouse in the world. The soaring black and white striped tower that stands here today dates from the 13th century when acclaimed warrior William Marshal, Earl of Pembroke, built the lighthouse tower to guide shipping to New Ross.
However, the history of this lighthouse stretches even further back. On your tour, you can meet the hologram of one of the original inhabitants here: a 5th century Welsh monk named St Dubhán, who lit a light here to warn passing sailors of the treacherous coastline.
Walking up the 115 steps through the chambers within this cylindrical tower is a surprisingly profound experience – the building is unadorned and functional, but it bears the marks of soot from medieval coal and boasts the original rib-vaulted ceilings under which monks in the 13th century would have slept, ate and worked.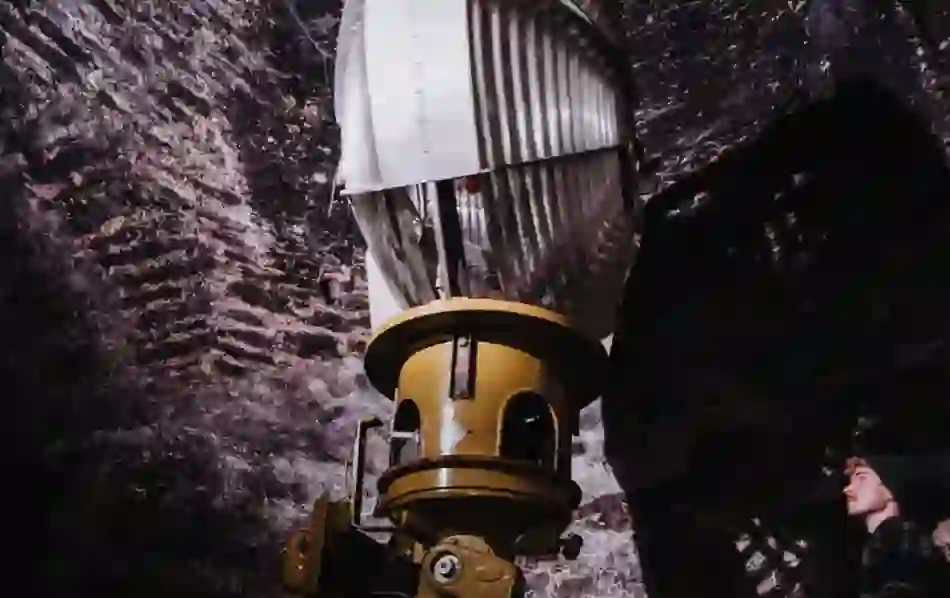 As our guide explains the workings of the lighthouse over its 800-year history, and the many lighthouse keepers that kept the beacon lit, we start to get a sense of what an astonishing place Hook is and how much history is contained here in this maritime gateway to Ireland's Ancient East.
Stepping out onto the balcony at the end of the tour, we pause a minute to look around us and think about where the journey might take us next. To Mount Leinster for more spectacular views? To Duncannon Fort, a 450-year-old fortress perched on the edge of the water? Or to Ballyhack, where a car ferry sweeps across the River Suir to the seaside village of Passage East?
In this part of the world, decisions don't come easy…