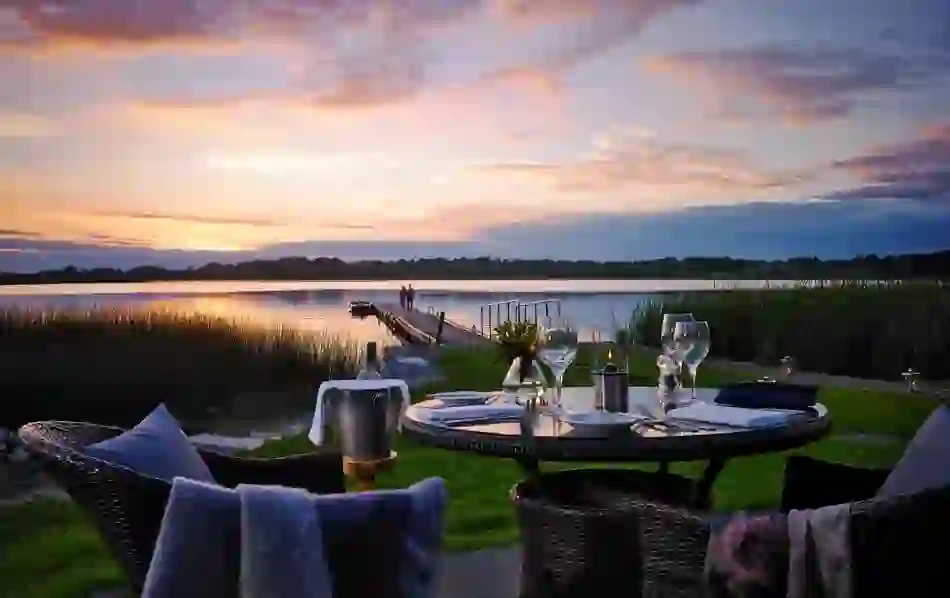 Where to eat in Ireland's Hidden Heartlands
The 11 counties at the heart of Ireland are blessed with the best of nature's bounty, from succulent beef to rich dairy treats and homegrown fruit and veg. Wherever you're coming from: come hungry!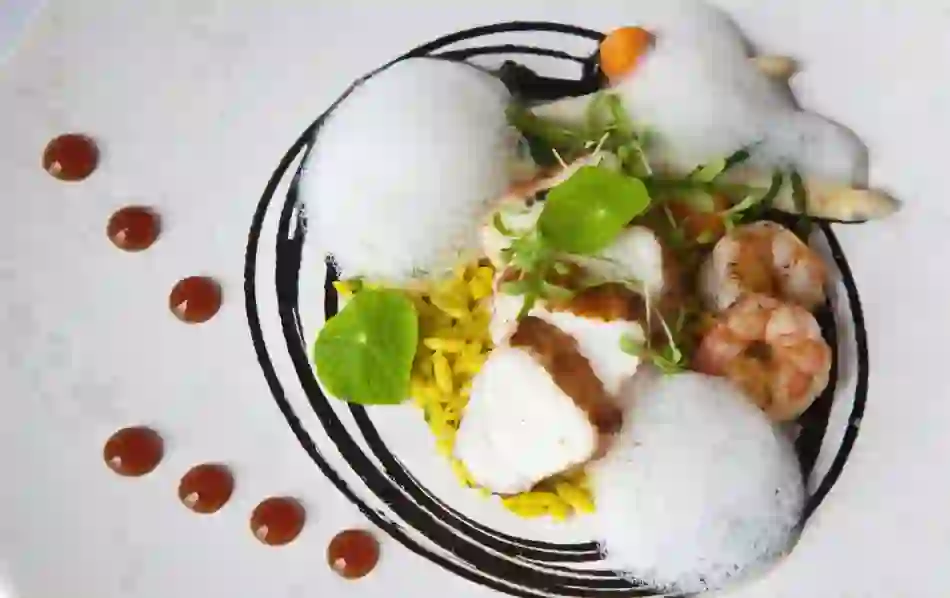 County Cavan
1. MacNean House, County Cavan
MacNean House has consistently won awards for its delicious food, wines, service, so when you're in Cavan, you should definitely stop by for a bite to eat. Run by celebrity chef, Neven Maguire and wife, Amelda since 2001, you can expect fresh, seasonal produce paired with delicious wines chosen by the in-house sommelier. And, if you can't get enough of MacNean House, you can even stay the night!
2. Tillie's Tea Rooms, Ballinagh, County Cavan
This quaint little hidden gem is a bit of a "blink and you'll miss it" find. Tucked away off the beaten track in the small town of Ballinagh, Tillie's is beloved by locals for its delicious cakes – including dairy-free and gluten-free options – and freshly made sandwiches. Hearty, humble and high quality, Tillie's is one place where you definitely won't be disappointed with your order.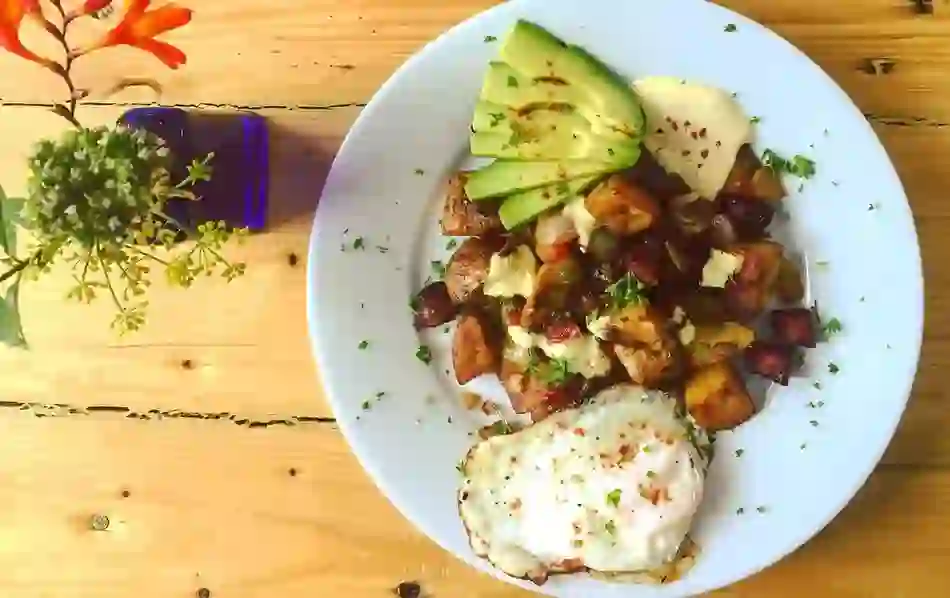 County Clare
3. Ponte Vecchio, Killaloe, County Clare
Café, wine bar, bookshop, pizzeria, and Italian deli: Ponte Vecchio has it all! Regulars rave about this quirky venue's crispy pizza bases, knowledgeable staff and buzzing atmosphere. Styled more like a living room than anything else, the welcoming ambiance, book-lined shelves, quality food and excellent coffee will keep you coming back for seconds. Oh, and did we mention the cannoli?
4. Under the Oak, Mountshannon, County Clare
Just a couple of hundred metres from Lough Derg, this small, seasonal café is one of County Clare's best-kept secrets. Dedicated to environmentally friendly practices and championing traditional recipes and local produce, Under the Oak offers a taste of real Ireland. The premises is also dog-friendly, so the whole family can enjoy these beautiful landscapes!
County Cork
19. O'Callaghan's, Mitchelstown, County Cork
This family-run business has been thriving in Mitchelstown with partners Pat and Mary successfully running the show since 1988. O'Callaghan's goal is to make sure you leave the premises well fed, and with a smile on your face, and with their belief in sourcing fresh, local produce where possible, that won't be difficult! Open for breakfast and lunch, this lively spot serves classic breakfast dishes and simple yet tasty lunch fare, as well as excellent deserts.
20. The Thatch and Thyme, Kildorrery, County Cork
Based in a bright yellow thatched cottage in Kildorrery, Thatch & Thyme has a little bit of something for everyone with their ever-changing daily breakfast, lunch and dinner menus. You can sit inside but we say take a seat outside on a sunny day and enjoy a classic, yet hearty homemade sandwich, delicious salad, or a moreish sweet treat. They operate on a first-come-first-serve basis, so if you want a seat at the table, you'll have to be quick!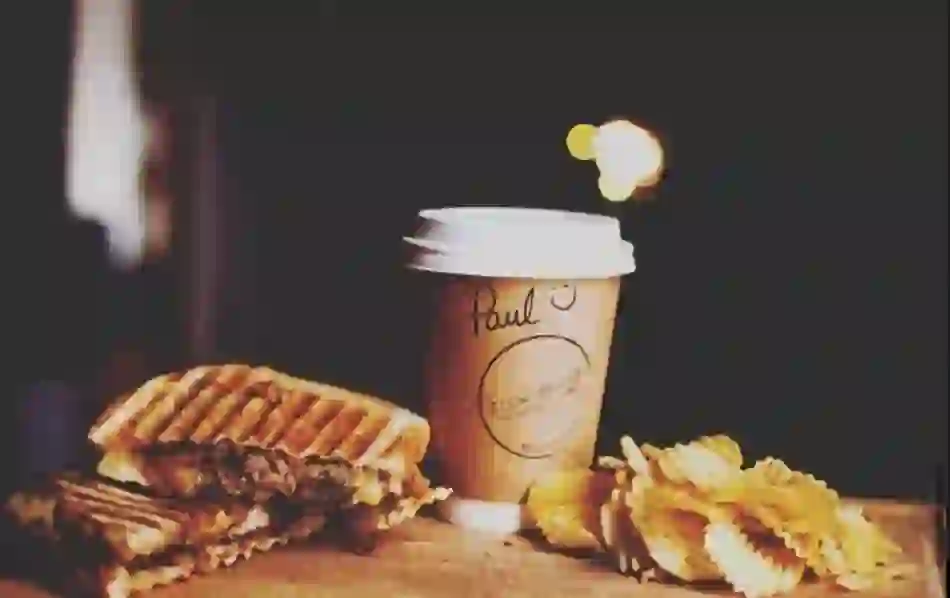 County Galway
5. Slow Roast Sandwiches and Coffee, Loughrea, County Galway
Slow Roast does exactly what it says on the tin: exceptional coffee and mouth-watering toasties, designed to be grabbed and eaten on the go. But these are no ordinary sandwiches: the young couple behind this bright yellow café mix their own house special cheese blend and slow-roast their ham for eight hours at a time. Yum!
6. Lignum, Bullaun, County Galway
One of the most exciting restaurants in Ireland, Lignum is led by the seasons, with its menu changing so constantly that you won't even find a copy of it on their website. Chef Danny Africano cooks everything over an open flame in the kitchen's wood-burning oven and is renowned for his adventurous, experimental menu. Save this one for a real treat.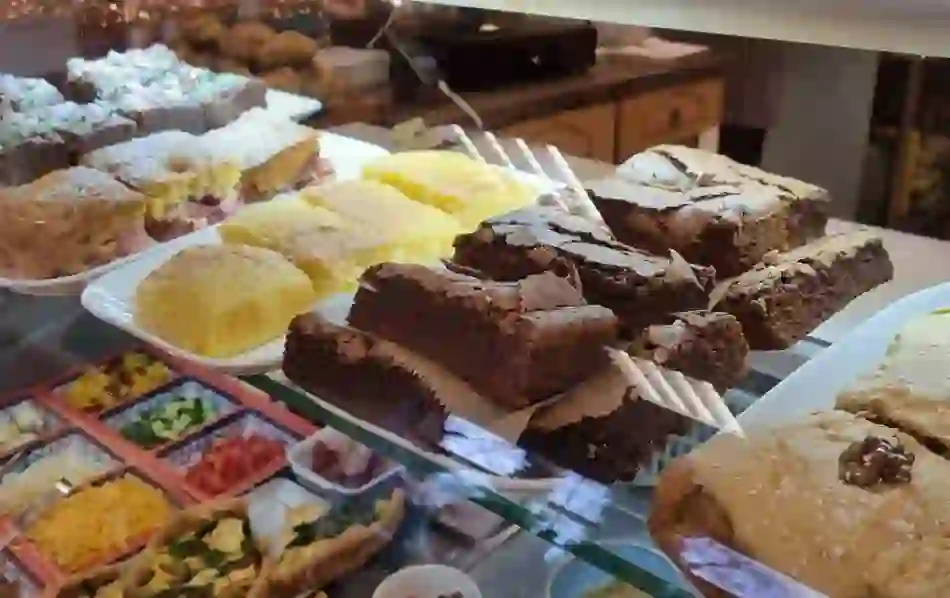 County Leitrim
7. Crumbs Sandwich Bar, Carrick-on-Shannon, County Leitrim
This lovely lunchtime eatery is a busy local favourite. With in-house and takeaway service available, Crumbs can keep you well fed whether you're seeking a sit-down meal, or picking up some salads to kayak down to your picnic spot! Their varied menu includes hot and cold sandwiches and wraps, as well as hearty baked potatoes, warming soups and tasty sweet treats.
8. Harkin's Café, Dromod, County Leitrim
This cheerful, relaxed, family-run café is loved for its home bakes and community-focused vibe. With vegetarian and gluten-free options aplenty, you're bound to find something to tickle your tastebuds. Open until 10pm every night of the week, Harkin's is a great place to wind up the night with a mug of tea and a snack.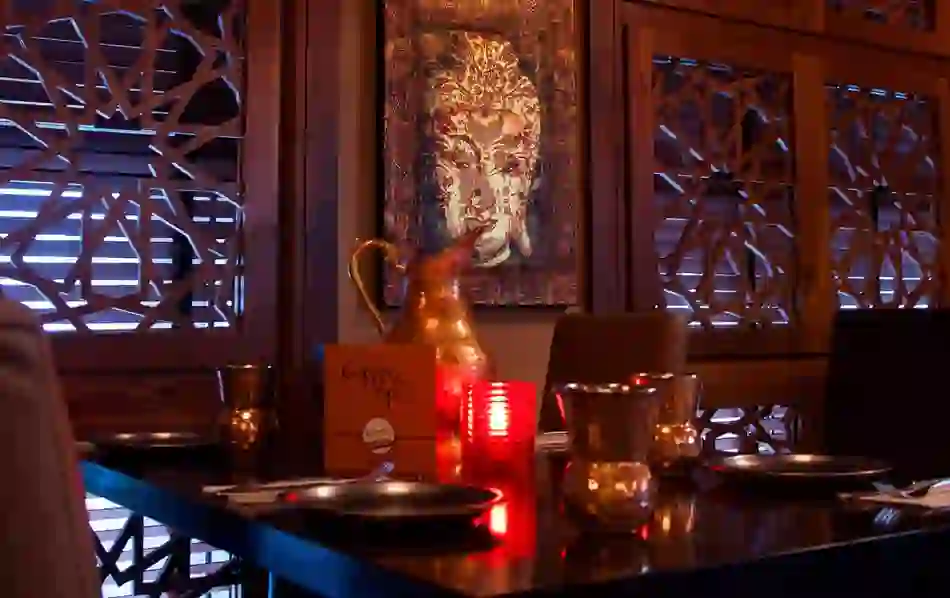 County Limerick
21. CoqBull, Castleroy, County Limerick
Sit down for lunch or dinner at CoqBull and you won't be disappointed. If it's tasty, super-comforting food you're after, then you'll be right at home here with dishes such as roast chicken, burgers, pizza and fries. The main focus here is chicken and beef, but there are some options for vegans and vegetarians, such as winter salad and halloumi fritters. Using locally sourced ingredients, the vibe is laid-back, casual and fun.
22. Copper and Spice, Annacotty, County Limerick
Dine in, dine out, or even let the food come to you! At Copper and Spice you can celebrate the cuisine of north India, Thai and Asia with its authentic recipes and unique flavours. Start your dinner with paneer (homemade Indian cheese) rolls, test your tastebuds with a fiery Rogan Josh or Bhuna alongside other classic dishes, and finish with kheer, a delicious homemade Indian rice pudding!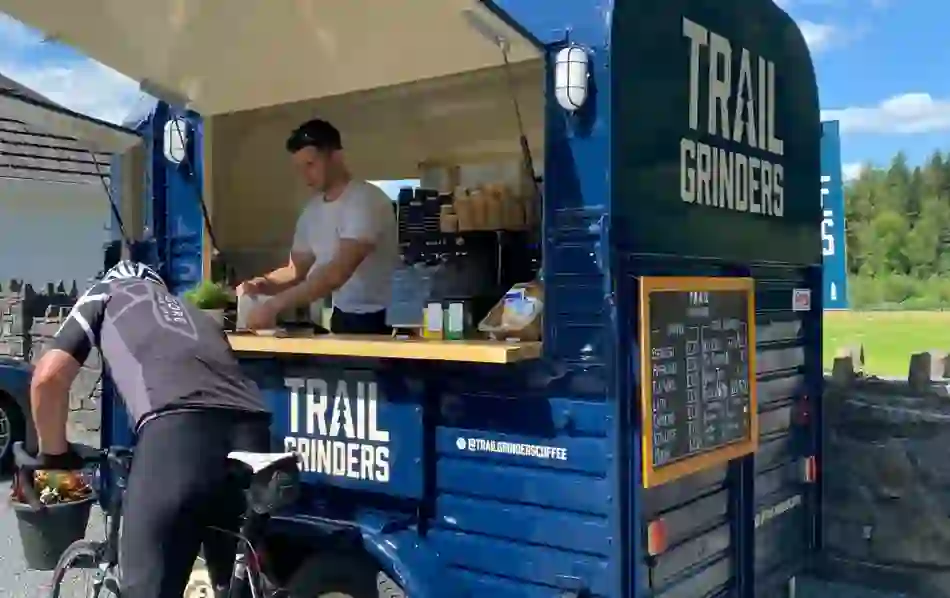 County Longford
9. Trail Grinders, Derrycassin Woods, County Longford
Sometimes, it's the simple things that really do the job—and the gang at Trail Grinders have perfected the art of simplicity in their no-fuss café. This colourful converted horsebox serves high-quality Cloud Picker Irish-roasted coffee, along with locally handmade baked treats, to weekend visitors at Derrycassin Woods. Grab a flat white and go for a wander!
10. VM Restaurant, Viewmount Country House, County Longford
The multi-award-winning VM Restaurant is somewhat of a jewel in County Longford's crown. Featured in the Michelin Guide and commended for its modern, sophisticated food, the VM boasts beautiful surroundings that make it a favourite amongst locals. Set in the old stables of Viewmount House, diners can relax against a backdrop of exposed stone walls, contemporary paintings and flickering candlelight.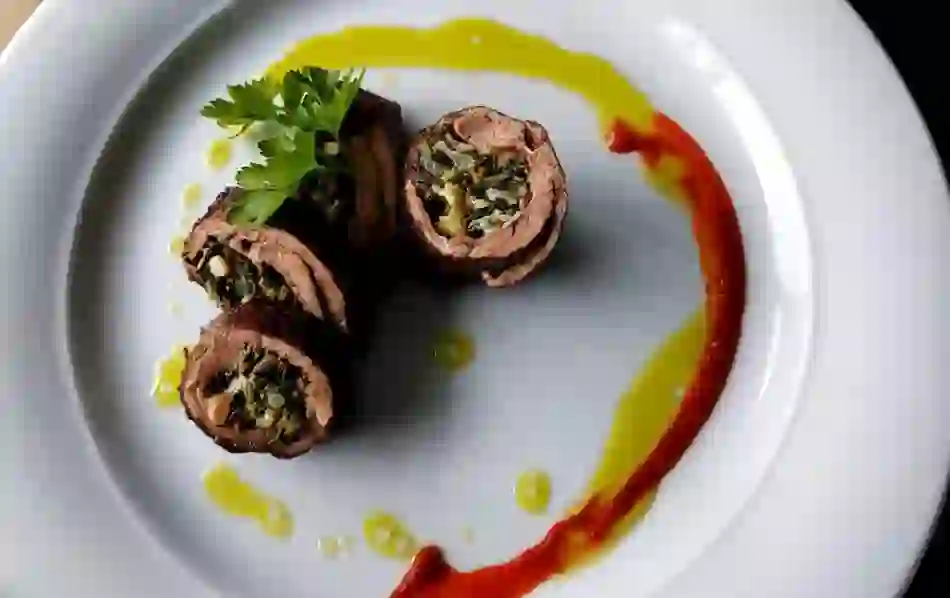 County Offaly
11. The Blue Apron, Tullamore, County Offaly
Praised by the Michelin Guide for its engaging, enthusiastic staff and generous, flavoursome food, The Blue Apron is widely recognised as one of the best restaurants in Ireland's Hidden Heartlands. A great selection of vegetarian dishes, along with a stellar dessert menu (white chocolate and roast hazelnut cheesecake, anyone?) make this a must-visit.
12. The Foxy Bean, Tullamore, County Offaly
Coffee, breakfast, lunch, dessert: The Foxy Bean has mastered them all. Consistently praised for their chatty, approachable staff and creative sweet treats, The Foxy Bean is ideal for brunch with the gang. Try the full Irish breakfast – regulars say you can taste the quality in every bite!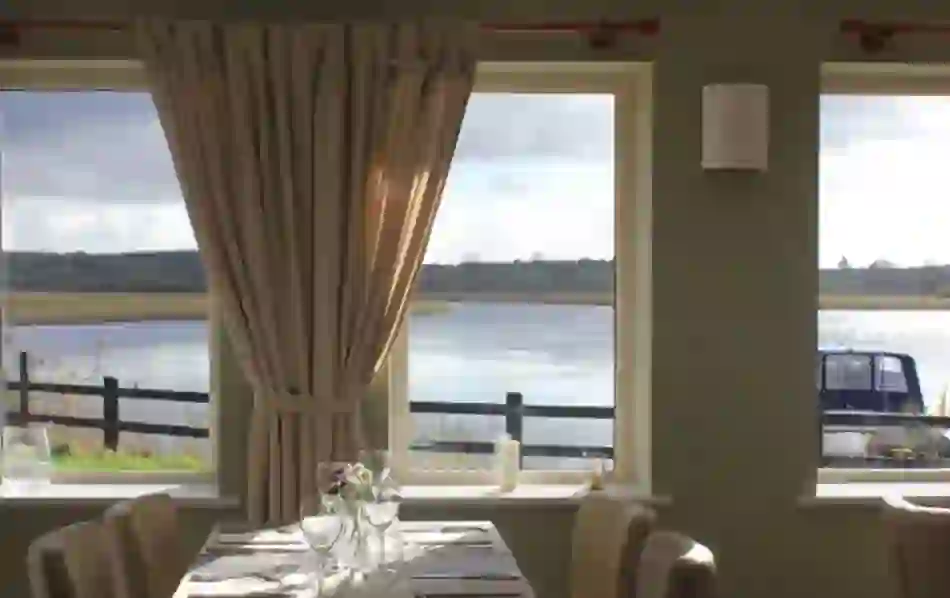 County Roscommon
13. The Purple Onion Kitchen, Tarmonbarry, County Roscommon
A mix of art gallery, restaurant, bar and pantry, The Purple Onion is truly unique. The gorgeous old stone exterior presents a cheery first impression; while the art and produce inside are a carefully curated selection of the local talent that owners Paul and Pauline support. You might call in for lunch and come away with a painting – it's all part of the charm!
14. The Waterfront Restaurant, Cootehall, County Roscommon
The clue is in the name with this one! Sitting right on the bank of the River Boyle, The Waterfront boasts views that make every meal here taste even better. It's open from Wednesday to Sunday each week and diners can enjoy elegant, expertly cooked food, all while gazing out over the reeds and rushes to the swans gliding along the water.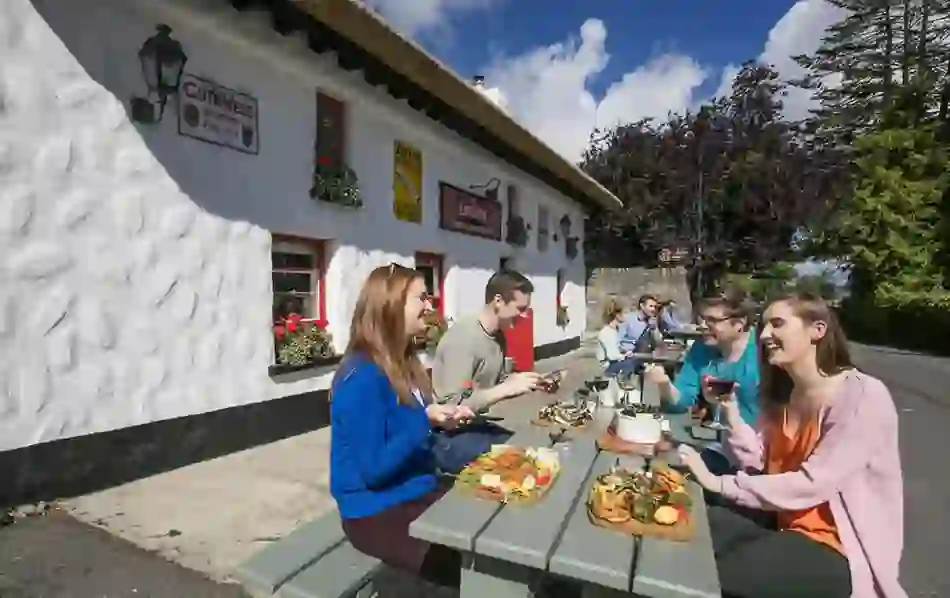 County Tipperary
15. Andy's Gastropub, Nenagh, County Tipperary
Relaxed and welcoming, Andy's is locally owned, locally run, and dedicated to supporting local suppliers. For gastro pub food, this place can't be beaten, with everything from Clonakilty Black Pudding bonbons to chilli beef nachos. And if you really enjoyed your dinner, you can always spend the night and grab breakfast here the next morning as well – the business doubles as a B&B!
16. Larkin's Music Pub, Portroe, County Tipperary
On the shores of historic Lough Derg, Larkin's is an easy spot to fall in love with. With its whitewashed walls and beautiful thatched roof, this restaurant evokes a memory of old Ireland. And if the mouth-watering smells of Irish steak and succulent seafood aren't enough to tempt you in, the twice-weekly traditional music sessions certainly will!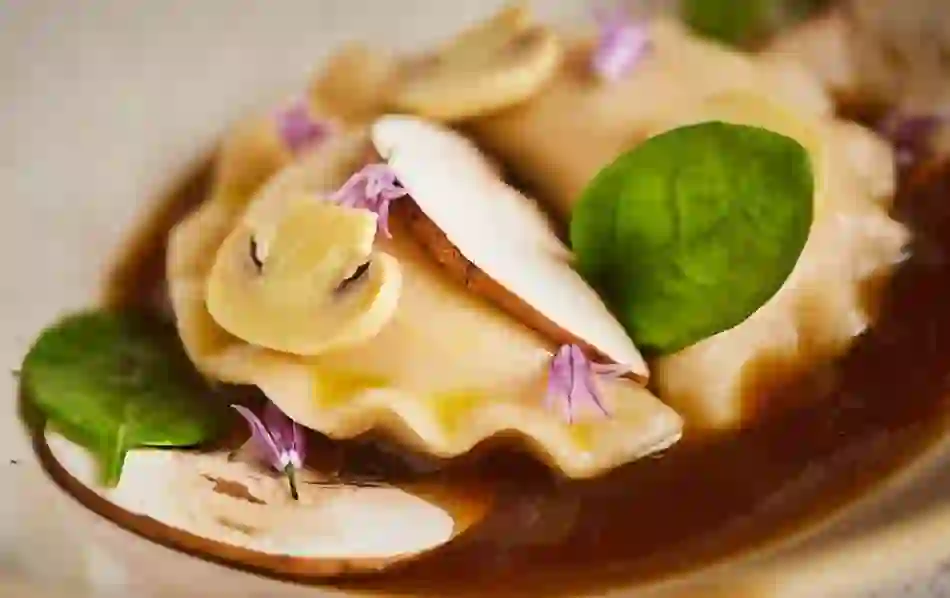 County Westmeath
17. Thyme, Athlone, County Westmeath
Offering an eclectic mix of Irish and traditional dishes, all expertly crafted with the finest locally sourced ingredients, Thyme wears its Michelin Bib Gourmand proudly.
It's one of Westmeath's finest restaurants, so make sure to make a booking here for any special occasion as you travel through the heartlands. Our advice? Try the free-range pork belly. It won't disappoint!
18. Wineport Lodge, Athlone, County Westmeath
In business now for nearly 30 years, Wineport Lodge is famed for its delicious, rustic food, and beautiful setting on the shores of Lough Ree (also known for its legendary lake monster!). With lunch, dinner and afternoon tea menus to choose from, dining here is a safe bet no matter the occasion. It was even awarded a 'Taste of the Waterways' award in 2020, in recognition of its fine food and friendly staff.