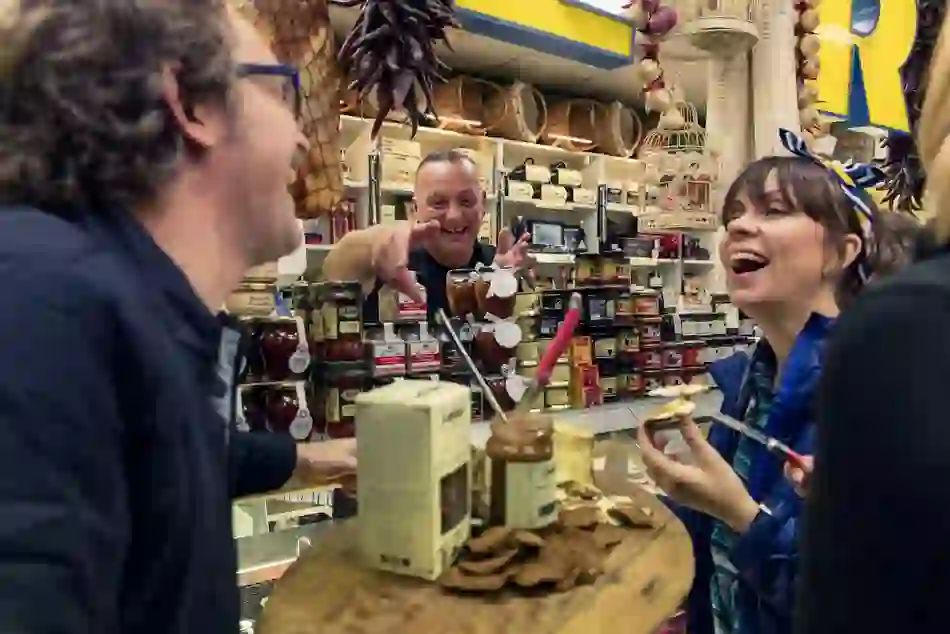 Follow the flavours: food trails in Ireland
A lush green isle surrounded by some of the world's purest waters, Ireland's strong agricultural tradition has evolved into a thriving local food scene with an emphasis on using our great local produce. What better way to explore this land and meet the people with local knowledge who work with its produce than a food-focused tour or self-guided trail?

Boyne Valley
Best known for the neolithic passage tombs of Brú na Bóinne, the Boyne Valley was named Ireland's number one Foodie Destination thanks to the Boyne Valley Food Series calendar of eclectic food events. From apple blossom walks and midsummer solstice suppers to street feasts, harvest markets and maritime festivals, these are great opportunities to break bread with the locals. Many members of the collective offer bookable experiences, such as Rock Farm Slane's electric bike tour of local farmers, cheese-makers and cider producers.

Dublin
The foodie secrets of the buzzing capital city come 'alive, alive-oh!' when explored with expert tour guides who know where to sample the tastiest local delicacies (and know the best stories to wash them down with). Many of the local guides on Fab Food Trails are well-established Irish food writers, while Delicious Dublin Tours is run by food blogger Ketty Quigley (aka French Foodie in Dublin).

Belfast
Belfast has emerged as quite the foodie destination, thanks to its talented producers, chefs and mixologists. But its food heritage is long-lived, as two local food walking tours showcase. Food enthusiast Caroline Wilson's popular Belfast walking food tours will introduce you to local flavours like dulse and boxty.
Meanwhile, the Belfast Food Tour leads you from labyrinthian delis through the city's best watering holes to the handsome and historic St George's Market – all while admiring Belfast's amazing street art and learning about Belfast's history and culture.

Kilkenny
Imagine a day spent rubbing shoulders at traditional livestock markets, sampling local rainbow trout caviar, learning the secrets of farmhouse butter-making, touring organic cider apple orchards and feasting on locally crafted chocolate truffles. Welcome to Kilkenny, one of Ireland's first counties to offer a food trail. TASTE of Kilkenny Food Trail's interactive map will have you heading down leafy boreens and medieval alleyways for the most delicious adventures.

Cork
A stroll through Cork city's historic English Market is a chance to discover some traditional Irish food's greatest treasures, from crubeens and drisheen to sweet smoked mussels and buffalo mozzarella. This place is a pleasure to just follow your nose through, but to meet the makers and sample their flavours, consider booking a guided market tour from Fab Food Trails or Good Food Ireland (whose tour finishes up with a post-lunch cocktail on a nearby terrace).

Derry~Londonderry
Sometimes slow is the way to go. Supported by the European-wide Slow Adventure in Northern Territories (SAINT) initiative, Derry~Londonderry-based Far and Wild offers unusual food-themed tours with a choice between exploring the nearby Sperrins Mountains and River Foyle by bike, kayak or even SUP (stand up paddle board).

Clare
The Burren's karst limestone landscape might look barren but appearances are deceptive on this 'fertile rock', home to Ireland's most intriguing food story with a unique relationship between historic farming methods and local flora. Exploring the Burren Food Trail in County Clare might see you feeding the goats whose milk make award-winning cheese, greeting the cows whose milk made your ice-cream, foraging for sea veg and discovering a bean-to-bar chocolate factory – all before wining and dining at acclaimed gourmet destinations.

Sligo
Sligo (or Sligeach in Irish) translates as 'a shelly place', and the powerful surf that draws wave-chasers has littered the coast with evidence of the seafood that thrives in these waters. Many Sligo Food Trail experiences celebrate the sea: shore walks followed by a seaweed cookery demo, or by a feast of just-harvested mussels cooked on ancient oyster middens. But there's more to Yeats's beloved Sligo than the sea, and the Trail suggests many delicious routes to explore around this relatively undiscovered county.

Strangford Lough
From Comber potatoes (so special they have protected geographical status) to Young Buck raw blue cheese (found on the best menus island-wide), County Down boasts an embarrassment of stellar food produce. It's a wonderful place to explore with someone in the know, and Tracey from NI Food Tours knows her local food. Expect a full day's feasting on her fortnightly Taste of Strangford Tour through the beautiful Ards Peninsula, featuring everything from local seafood to barbecued Dexter beef.