It's January. We've all eaten too much. So this month is supposed to be all about a diet of alfalfa sprouts, Spartan living and a few quick-fix detoxes, right?
Well, not in Ireland. As the New Year kicks in, the only way to face January is with a brave face, a rejuvenated soul and an active mind. And we have the perfect ways to achieve New Year bliss.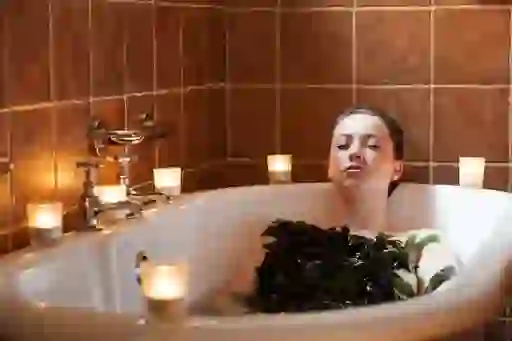 1. Soak your way back to better health
Who said the New Year had to mean monastic-style self-denial? In Ireland you can avail of indulgent therapies that are satisfyingly virtuous at the same time. Enter the seaweed bath. Popular at seaside resorts all over the island in Edwardian times, the practice of hopping into a warm tub of freshly harvested seaweed is fashionable once more.
Why? Well, it all has to do with the therapeutic benefits of Irish seaweed, which has excellent detoxifying properties and makes your skin feel super-soft and supple. At VOYA Seaweed Baths in scenic Strandhill, County Sligo, you can experience all manner of deluxe treatments: from a simple seaweed bath and steam, to an Organic Seaweed Leaf Wrap.
The Connemara Seaweed Baths in the wilds of Killary Harbour in County Galway keeps it old-school with salt-water seaweed baths in treatment rooms that overlook a beautiful fjord. Or enjoy a dose of Victorian elegance at the award-winning SOAK Seaweed Baths in the coastal village of Newcastle, County Down, with accommodation and seaweed bath sessions.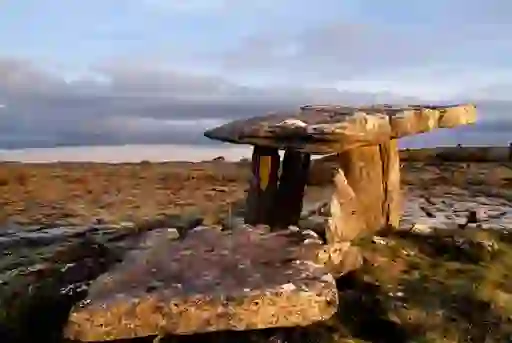 2. Try soulful stretching in a scenic wilderness
Grabbing your yoga mat and heading to an urban yoga class is good, but we can do better. If your body and soul is in need of soothing, then there is nothing quite like a yoga retreat in the middle of exceptional, and we mean exceptional, scenery.
Picture it: great yoga classes, views of the wilderness, a soothed soul… Located in the stunning Burren region of western Ireland – a place with a unique ecosystem and undulating limestone plateaus that spill down into the Atlantic – is Burren Yoga. It's yoga-retreat heaven.
Near the entrance to Clew Bay in County Mayo is a small island that is defined by incredible cliffs, swirling sea birds, hills, bogs and forests. And in the middle of all this, you'll find Clare Island Retreat Centre, a fantastically remote escape in which to soothe your weary soul.
And if you want to add in an extra dose of spirituality, then the retreat centre of Mandala House should fit the bill. Overlooking the glassy tranquil waters and islands of Upper Lough Erne, County Fermanagh is a retreat centre that will boost your energy levels with power yoga and calm your addled mind with meditation.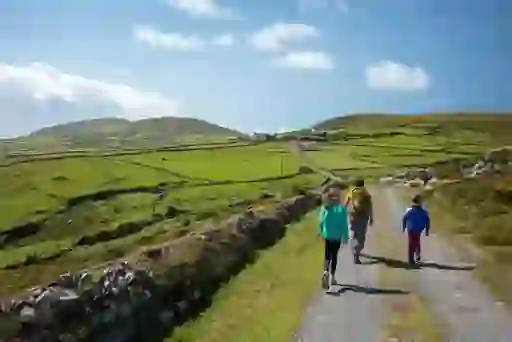 3. Get energetic with a walking adventure
January is the time to get out there and get active; to get your blood pumping and to see sights that will restore your faith in the world. And that means walking. But not just any walking; we're talking walks through some of the most inspirational scenery in western Europe. Ireland's coasts serve up something special, and gusts of salty sea air mixed with epic scenery are just the thing to get you back to your best after Christmas. There are incredible walking routes all over the island, such as the wild and enigmatic routes of the Beara Way and the Sheep's Head Way in West Cork, where trails will bring you to the edge of sea cliffs, through boggy fields and to the very tip of peninsulas that jut out into the Atlantic Ocean.

And there couldn't be a better, or quieter, time to walk the world-famous Causeway Coast Way that runs from Portstewart to Ballycastle, with sweeping views of broad bays, sandy beaches and seriously dramatic cliffs.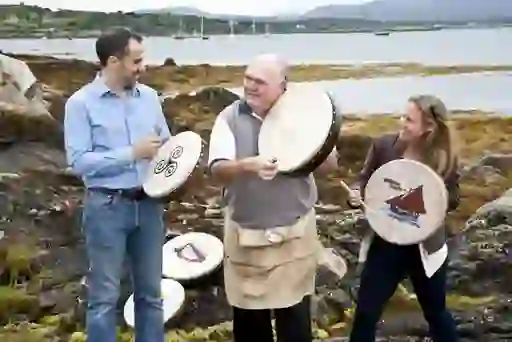 4. Fire up your spirit by learning something new
Ireland not only offers you the chance to learn, or try, something new. It also guarantees exceptional scenery in which to do it. Add to that a friendliness that has become world famous, and learning a new skill in Ireland is something to savour. There's no better place to unleash your creative passions – this is an island that holds literature, art and music close to its heart. According to Irene Graham of the Creative Writers Workshop in Connemara, "Raw beauty, comfortable surroundings and good food combined with creative writing workshops allow the writer to draw upon their unconscious, create and write."
Why not try a pottery workshop at Arran Street East in Dublin; cookery classes at the super-hip Waterman House cookery school in Belfast; or get your friends together for some traditional Irish music classes by participating in a bodhrán workshop.