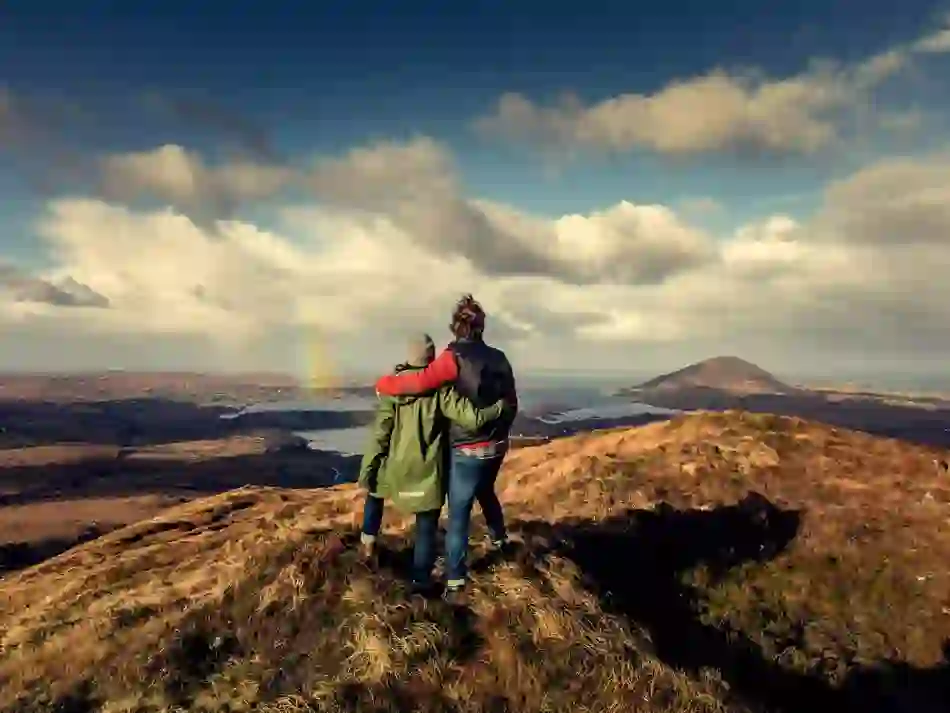 Connemara
2hrs from Ireland West Airport
Wild at heart
At times austere, at times sublime, Connemara is a place of legend, folklore and profound beauty. The late writer and cartographer Tim Robinson spoke of the landscape's "huge, luminous spaces", and it's no surprise that artists and photographers, poets and playwrights have all found inspiration here.
Bounded by the Atlantic and set within a particularly scenic corner of County Galway, the region is famous for its wild terrain and soft colours. Rust-coloured bogs are dotted with polished grey-blue lakes; old dry-stone walls are threaded over hills; and coral beaches, sandy bays and little harbours are edged by an ever-changing ocean.
Connemara is not just about the landscape, though – it's about the Irish language, cherished by the locals. It's about the charm of towns and villages such as Leenane, Roundstone, Clifden and Letterfrack. It's about the ponies, the music, the pure flavours of local food. It's about as good as it gets.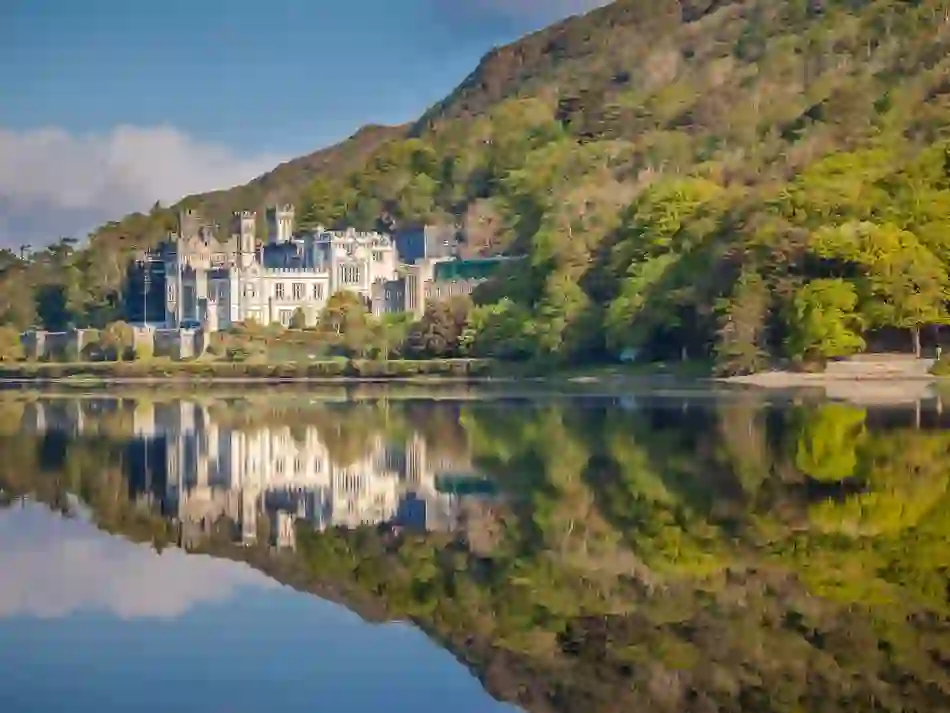 Kylemore Abbey
A legendary love story, beautiful gardens and a setting that will make your heart soar. Experience the romance of Kylemore Abbey.
Discover more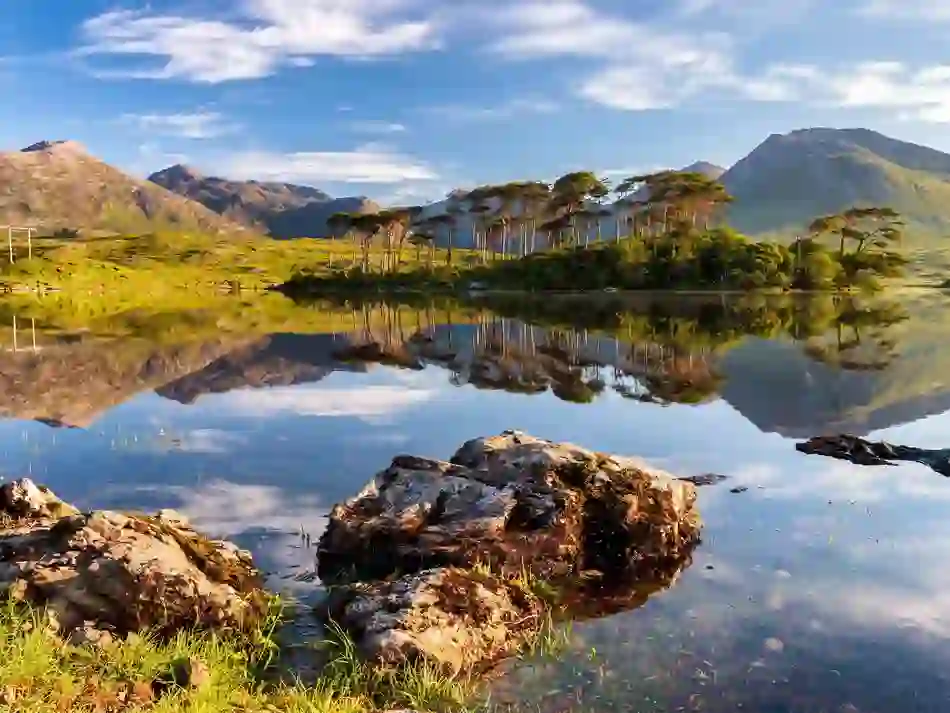 The Connemara Film Trail
The landscapes around Connemara have a cinematic quality – no wonder it's been a location for so many films…
Discover more
A land of tradition
In Connemara, traditions continue strongly. Everything from the food on your plate to the music in pubs is infused with a unique cultural heritage. These traditions are also reflected in the language – Connemara is a Gaeltacht region, which means it's Irish-speaking. You can have a go yourself by practicing a few words ("cupla focal"), or even doing a course, but if you don't fancy it, don't worry – everyone speaks English, too.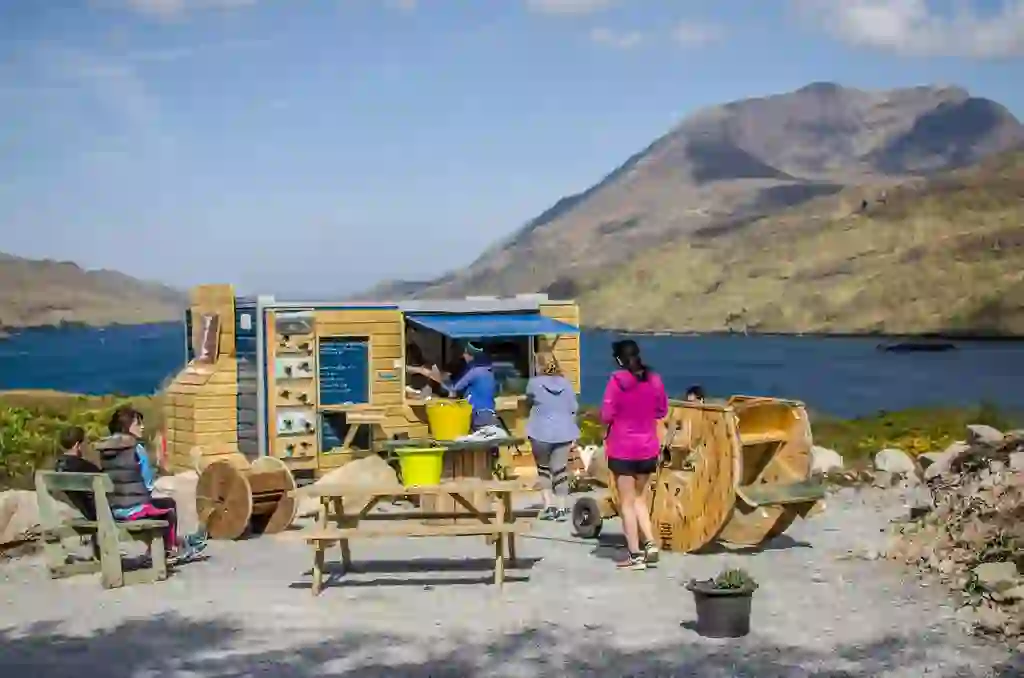 When it comes to food, Galway has a strong sea-faring tradition and smoked fish is a local favourite. You'll notice smoked salmon and smoked mackerel on menus all over Connemara, but to see the craft of smoking up close, arrange a tour of the Connemara Smokehouse and Visitor Centre. Looking for a bite to eat with a spectacular view? Try the Misunderstood Heron, a simple food truck that serves up excellent Killary Fjord mussels overlooking the waters they come from.
Want to check out an authentic "trad session"? You're in the right place. Musicians frequently gather in cosy corners in lively pubs all over Connemara, such as Molly's in Letterfrack, Lowry's in Clifden and The Shamrock Bar in Roundstone.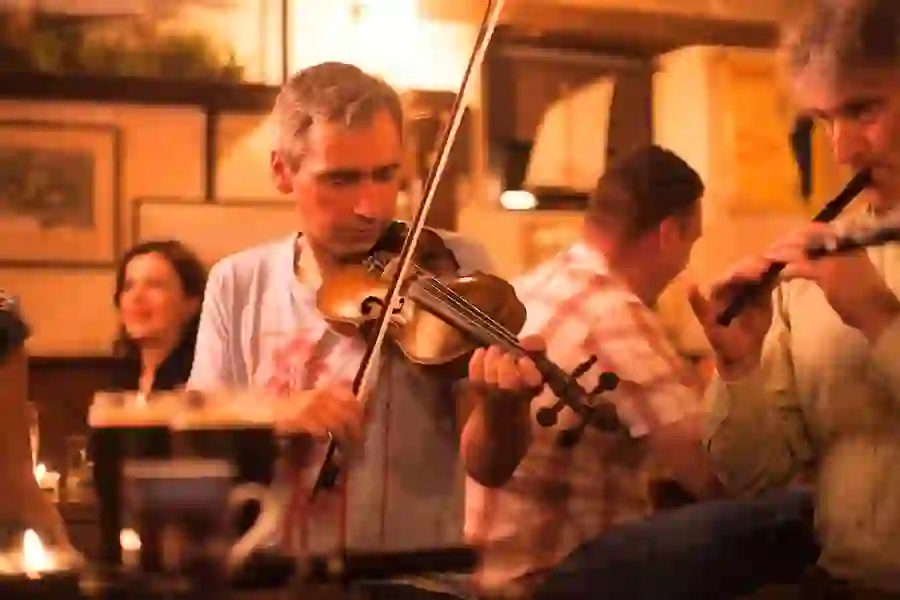 Traditional tunes
Drop into a Connemara pub and you're guaranteed to hear some rousing traditional music. Don't know what to expect? We've got the lowdown on what it's all about.
Discover more
Want to see more?
Here are some great reads to get you started
Connemara highlights
Don't miss these things to see and do