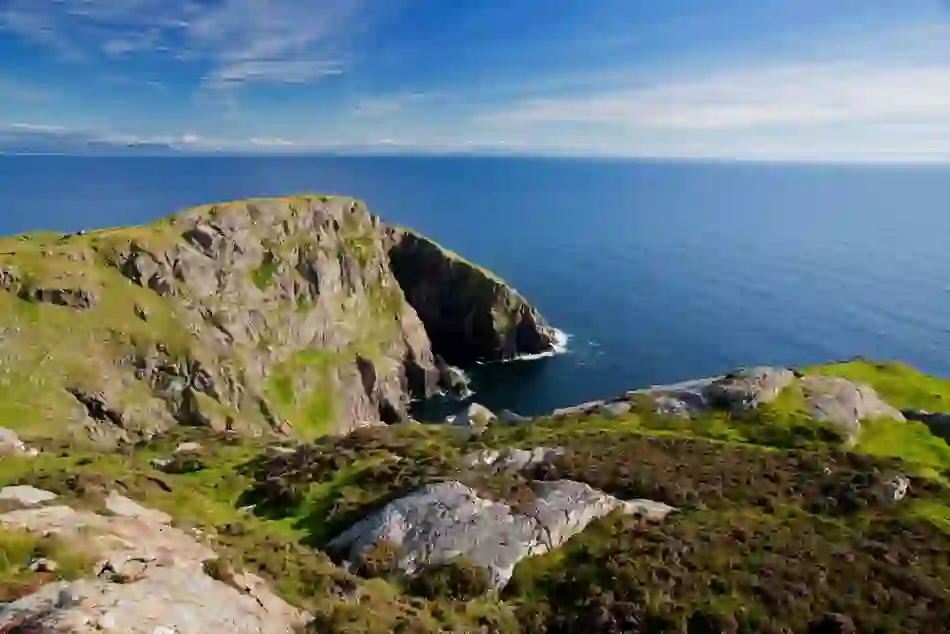 Six amazing images of Ireland in summer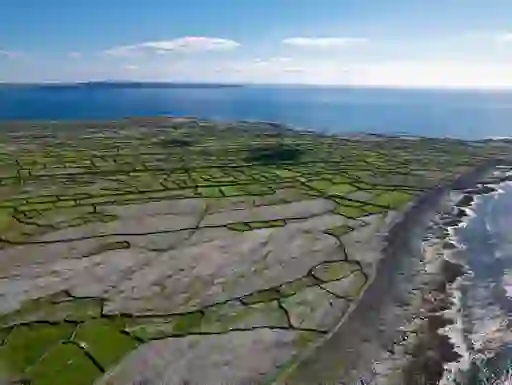 1. Inisheer/Inis Oírr, Aran Islands, County Galway
Meet Inisheer, a bastion of the Irish language (each summer, thousands of children and teenagers make their way here from all over Ireland to perfect their language skills) and the smallest of the three Aran Islands. But as we all know, good things come in small packages.
A beach to rival those in the tropics and a paean to the art of stone wall architecture, this is an island with character. The now sunken church (once established by St Caomhán, elder brother to Glendalough's St Kevin) and the rusting Plassey shipwreck add intrigue.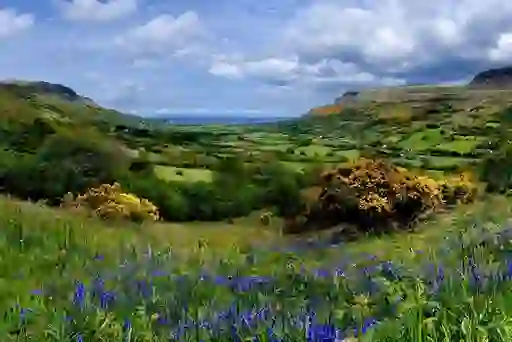 2. Glens of Antrim, County Antrim
Imagine a deep green coastal vale with forest parks, waterfalls and riverside paths. Now multiply that by nine. Famed in song and story, the Glens of Antrim are nine verdant valleys on the Causeway Coastal Route, complete with individual names and local lore.
Highlights include views across to Scotland, the Glens of Antrim Storytelling Festival (October), hillwalking trails and the fuchsia and honey-suckle that bloom in summer.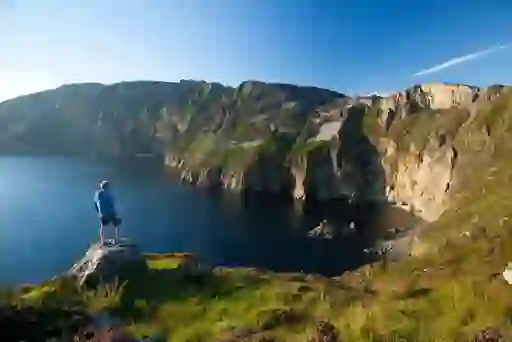 3. Slieve League Cliffs, County Donegal
If there's a more humbling sight than the Slieve League Cliffs during the golden hour, we haven't seen it. At almost three times the height of the Cliffs of Moher in County Clare (a staggering 609m or 1,998 feet) these sheer outcrops are among the highest sea cliffs in Europe.
Early morning or late evening is when the cliffs – and local seabirds – are at their most photogenic.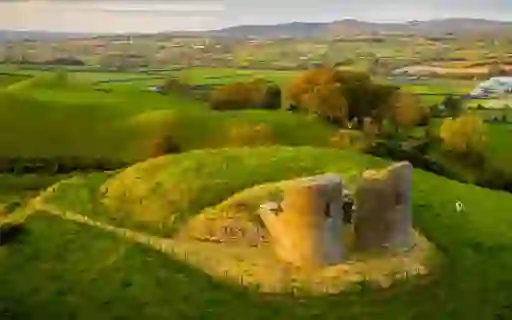 4. Harry Avery's Castle, County Tyrone
Hunting for ancient castles in Ireland? Here's another for your list. Built almost 700 years ago, Harry Avery's Castle is considered by historians to be more tower house than full-on castle in style but that doesn't diminish its impact.
Sitting on an artificially heightened mound among rolling Tyrone hillside, the pile is thought to have been built by a Gaelic chieftan, while the name is believed to derive from an anglicised version of Henry Aimbreidh O'Neill, hence, Harry Avery. We hope the original architects were fortunate enough to admire it in similarly sunny conditions as above.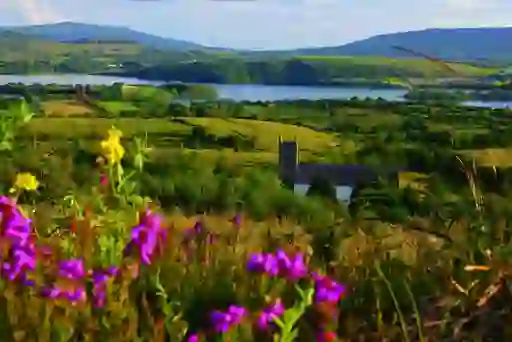 5. Fermanagh Lakelands, County Fermanagh
What makes Fermanagh such a summer hotspot? It could be the Palladian mansions, stately estates and crumbling ruins sewn into the landscape. Or perhaps it's natural curiosities like the subterranean Marble Arch Caves Geopark or the Cuilcagh Mountain, where the River Shannon rises.
We think it's the region's stunning lakelands: 700km of rivers, canals, islands and lakes, all waiting to be Instagrammed.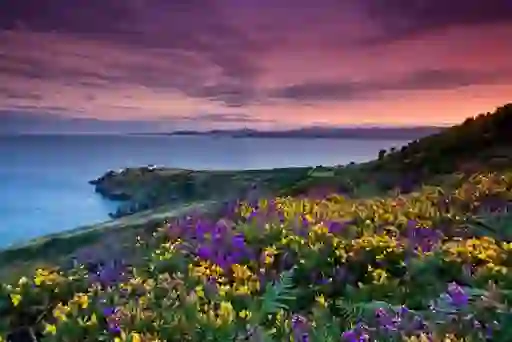 6. Howth, County Dublin
What do Oscar-nominated actress Saoirse Ronan, Booker Prize-winning author John Banville and U2 drummer Larry Mullen have in common? They all live in Howth, a fishing village in Dublin that's as pretty as a postcard come summer.
It's become something of a hotspot for city-breaks, whether hiking the coast at Howth Head (as seen above under a pink evening sunset), scuba diving in the Irish Sea or taking a stroll in the historic harbour with a traditional fish and chips in hand.