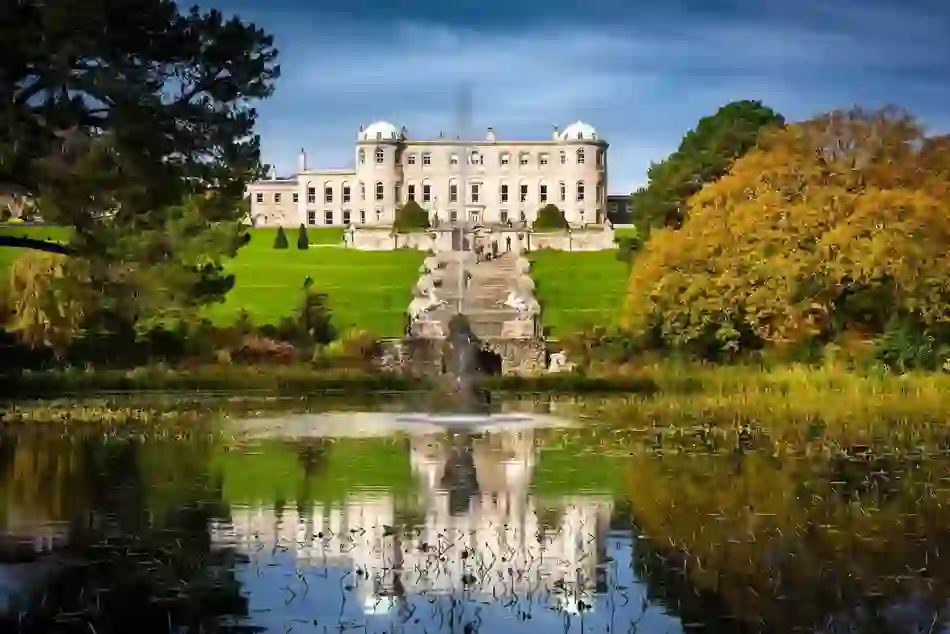 Fascinating film and tv trivia from Ireland
Ever catch sight of a scene from a favourite film and think it's too beautiful to be real? Well, chances are, that cinematic dream was shot in Ireland…! Here are our top ten fun facts about Ireland on screen!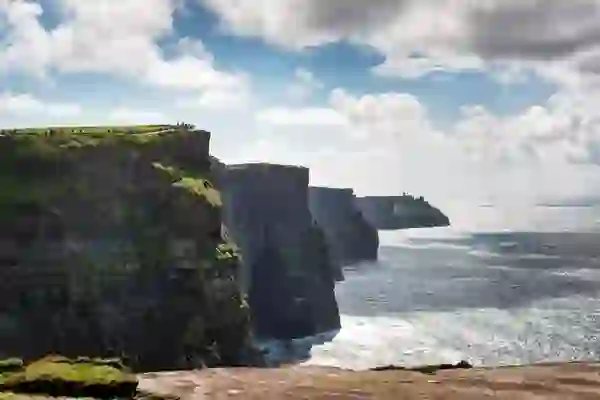 1. Cliffs have star power
The Cliffs of Moher on the Wild Atlantic Way have been featured in many fan favourites, including Ryan's Daughter (1970), The Princess Bride (1987) and Leap Year (2010). Perhaps most famously, this is where Harry and Dumbledore come to search for the shattered soul of Voldemort in Harry Potter and the Half-Blood Prince (2009).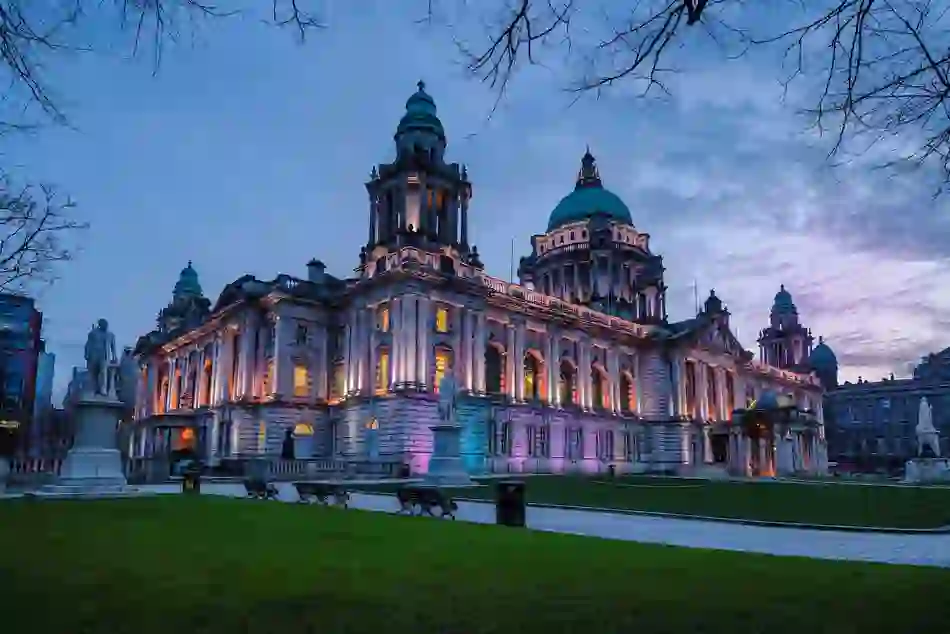 2. Belfast is a versatile actor
Belfast is quite the chameleon: it plays itself in the gripping Jamie Dornan serial killer drama, The Fall; transforms into the seedy metropolitan arena of corrupt police in the BBC thriller Line of Duty; and becomes the spooky streets of Victorian London in the Frankenstein Chronicles. Fast-forward a little and you'll land on Derry Girls (which is also filmed in… well Derry~Londonderry), with all the head-bopping tunes and raw attitude of the 1990s!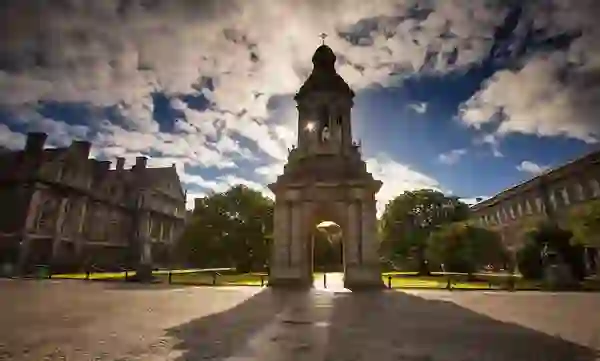 3. Normal People love Dublin
Of course, Dublin has her charms, too! As the background star of films like 2007 musical romantic drama, Once, and rom-com Love, Rosie, it's easy to see how so many people become bewitched by the Big Smoke. Not to mention Normal People: the TV show that stole everyone's hearts in 2021 is set right here in Trinity College.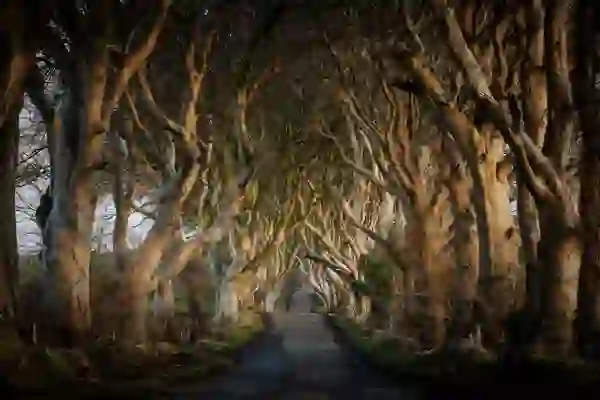 4. The Kingsroad is real
A little further north, the eerie mystery and natural beauty of The Dark Hedges in County Antrim, Northern Ireland, became one of the most recognised sites from Game of Thrones®. This quiet walkway, distinguished by the 150 intertwined beech trees planted here in 1775, will forever be immortalised as the road to King's Landing.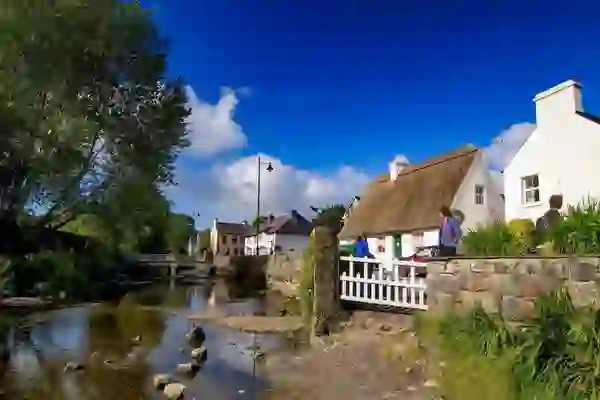 5. Classics never go out of style
Fans of the great classics are not to be forgotten, either! Since 1952, The Quiet Man, starring John Wayne and Maureen O'Hara, has shared the wild beauty of County Mayo with the world. A trip to Cong, where the film was shot, promises a visit to the Reverend Playfair's house and – of course – a stop in the iconic Pat Cohan's pub.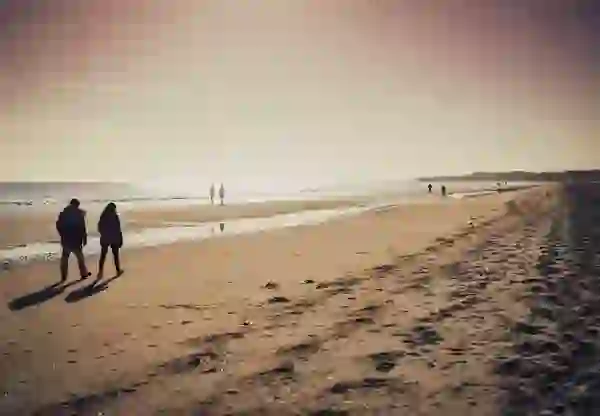 6. Beaches are scene-stealers
On the opposite coast, but equally beautiful, sits Curracloe Beach in County Wexford. Perhaps one of the most recognisable stretches of sand in cinematic history, Curracloe was reimagined as Normandy's Omaha Beach in Steven Spielberg's Oscar-winning epic, Saving Private Ryan. And in 2015, we watched Brooklyn's Saoirse Ronan and Domhnall Gleeson fall in love while strolling along the strand.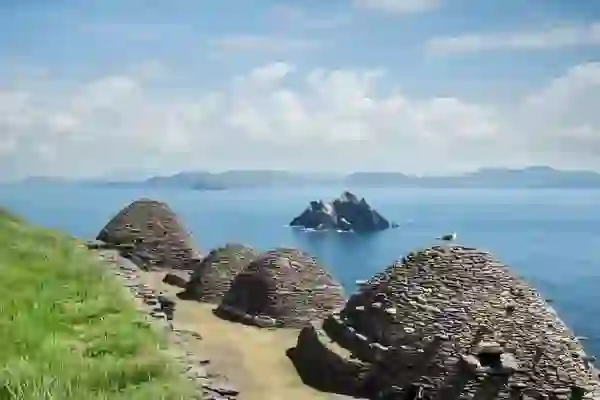 7. Landscapes are out of this world
Fans of Star Wars will recognise Skellig Michael off the west coast of County Kerry as Luke Skywalker's island sanctuary on the planet Ahch-To. Mark Hamill began a love affair with Ireland while his character made a shock return in Star Wars: Episode VII – The Force Awakens and Star Wars: Episode VIII – The Last Jedi.
8. Castles look GREAT on screen
Home of the legendary Giant's Causeway, County Antrim is no stranger to stardom. Thanks to the ruins of Dunluce Castle clinging to the cliffs above churning waves, it also boasts one of the most dramatic sights on the island of Ireland. If Dunluce looks familiar you might recognise it from the 2020 Disney blockbuster, Artemis Fowl, based on the bestselling books by Eoin Colfer.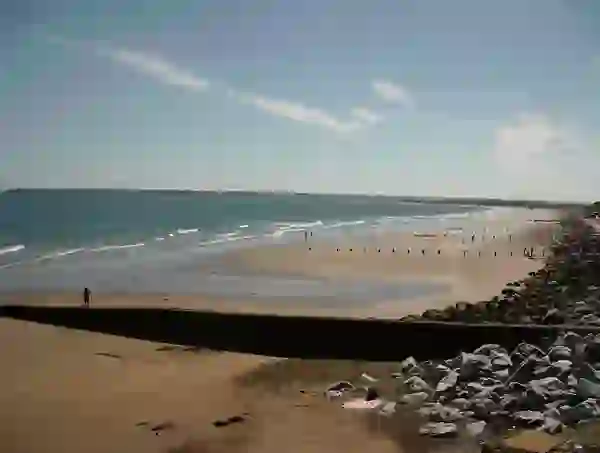 9. Moby Dick has Irish heritage!
Youghal in County Cork cemented its icon status in 1956, with Moby Dick disguising the historic walled town as New Bedford. Starring old Hollywood legends Gregory Peck and Richard Basehart, the film had a lasting local impact. Today, Youghal remains home to Moby Dick's pub, said to be one of film director John Huston's favorite haunts.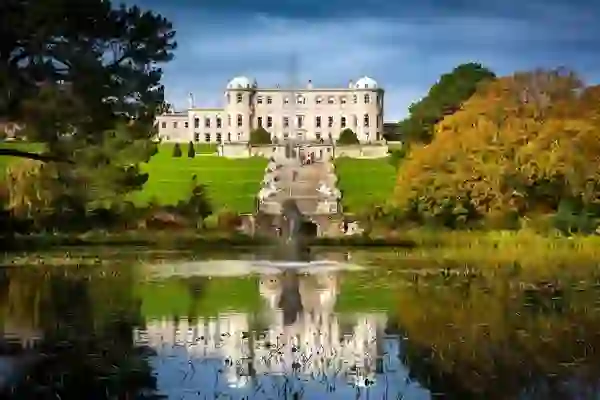 10. Powerscourt is an A-lister
Last but not least, we have a powerhouse: Powerscourt Estate! This County Wicklow dreamland has hosted over 50 movie and TV productions, starting all the way back in 1944. From Far and Away, with Tom Cruise and Nicole Kidman, and King Arthur with Clive Owen and Keira Knightley; to TV series including The Tudors and Vikings, there's simply something cinematic about Powerscourt.