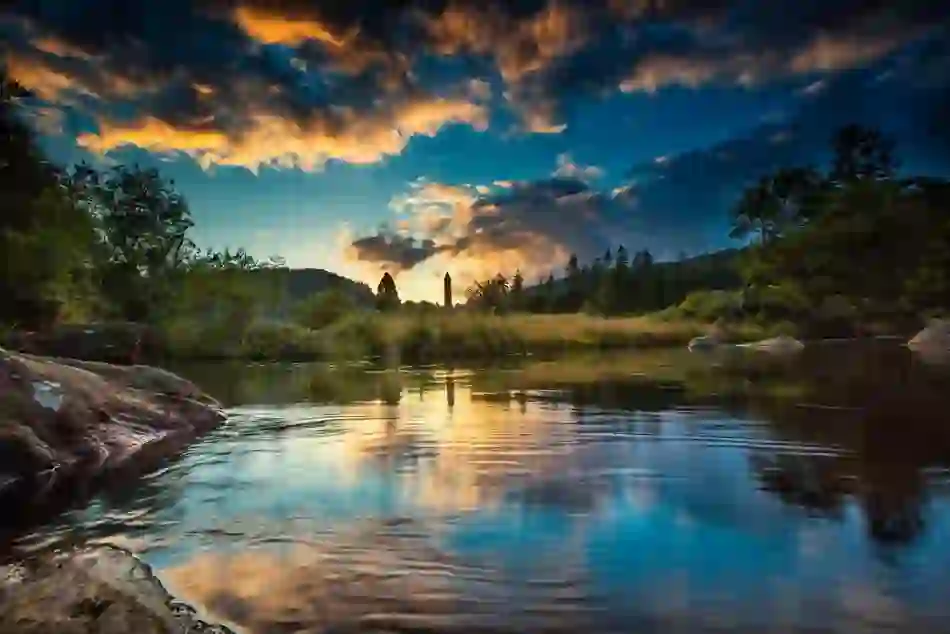 The 10 most Instagrammed places in Ireland

1. The Cliffs of Moher, County Clare
And the most Instagrammed place in Ireland is — drumroll please — the Cliffs of Moher! Every year, over a million visitors descend on these sheer cliffs which stretch for eight kilometers up the Wild Atlantic Way. As well as Insta, the cliffs have appeared in movies such as Harry Potter, Leap Year and The Princess Bride.
Loving the photos of Ireland? Follow us on Instagram!


3. Connemara, County Galway
Connemara is gorgeous no matter what the season. In fact, the ever-changing colours, light and textures found in this raw west-coast region call for repeat visits. Oscar Wilde described it as a "savage beauty" and looking at its mountains, bogs and beaches, who are we to argue?

4. Howth, County Dublin
Saoirse Ronan, Domhnall Gleeson and U2 drummer Larry Mullen all call Howth home. But that's not the reason this seaside town attracts the shutterbugs. It's the quaint harbour, lighthouse-tipped peninsula and panoramic views across the Dublin Mountains and Irish Sea.

5. The Wild Atlantic Way
The words "no filter" come to mind whenever we mention Instagram and the Wild Atlantic Way. Maybe it's the swirling ocean and alien islands. Or the old-world pubs and multicoloured houses. Or the million other beauties found along the world's longest defined coastal touring route.

6. Dingle, County Kerry
Instagrammers adore Dingle. But then, who doesn't? It's a truly postcard-perfect town and the region has appeared in several Star Wars movies – so it's no stranger to the camera for good reason! Maybe that's why National Geographic called it "the most beautiful place on Earth".

7. Giant's Causeway, County Antrim
Love taking symmetrical snapshots? The Giant's Causeway on the North Antrim coast is a compositional dream: 40,000 hexagonal basalt columns formed by volcanoes (or giants?!) pave the water's edge and make for some stunning pictures.

8. Glendalough, County Wicklow
A glacial valley tucked away in the Wicklow Mountains, Glendalough could be the most photogenic place in Ireland. Moss-spotted monastic ruins, tranquil lakes and native deer come together to form an impressive natural backdrop.

9. Phoenix Park, Dublin
When you think Dublin, you probably picture cobbled lanes, river-spanning bridges and period houses. But it's also home to one of the largest urban parks in Europe: Phoenix Park. Landmarks aside, it's the more than 400 Bambi-like deer that steal the spotlight.

10. Titanic Belfast, Northern Ireland
The sinking of the Titanic remains one of the most enduring tragedies of our time. Since 2012, crowds have been flocking to Titanic Belfast, the world's largest Titanic exhibition, to see its landmark building, interactive galleries and historic dock.