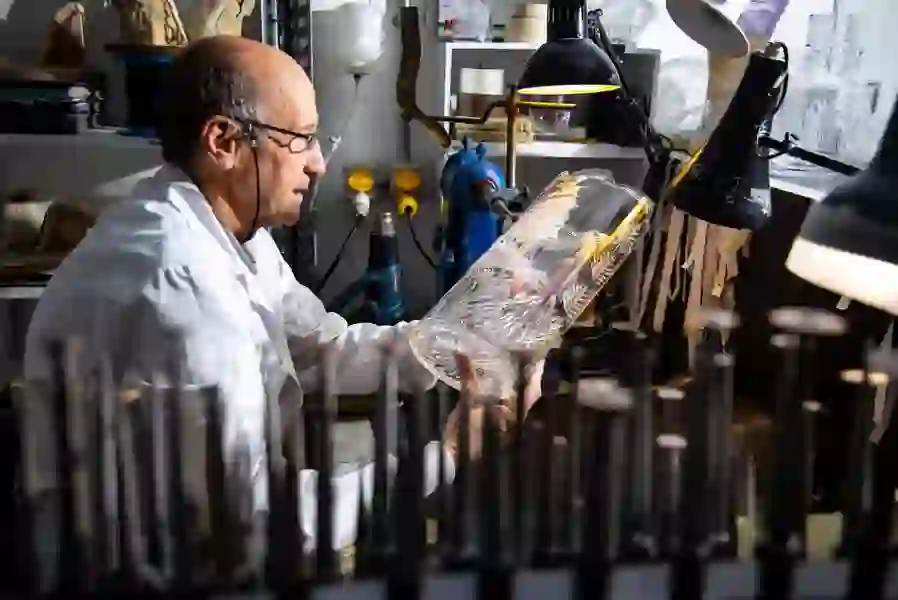 Beautiful crafts of Ireland's Ancient East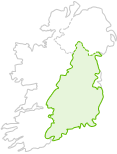 Ireland Ancient East
Artisans at Russborough House
A masterclass in old-school glamour, 18th century Russborough House rises from sleek manicured lawns in County Wicklow. And in the grounds, you'll find a bastion of artisanal Irish craft, where designers, sculptors and creators come together in workshops here to showcase their impressive art. Blacksmiths forge metal into intricate shapes, granite and marble are carved into sleek instruments and in the artist's studio, peace prevails as dainty ceramics are painted with care and colour.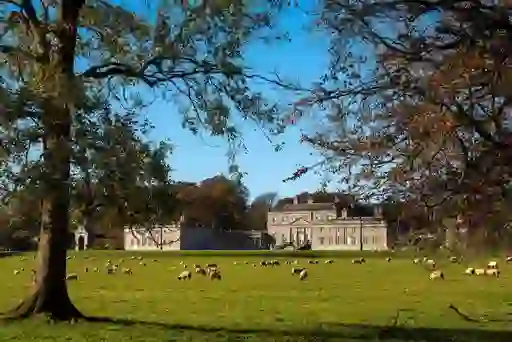 De Bruir Design
Garvan de Bruir is an unconventional designer. From his workshop in County Kildare this legendary craftsman combines an eye for impeccable design with an innate understanding of the material he's working with: leather. Garvan cites biomimicry as inspiration for his pieces, crafting the leather to seamlessly blend into and match with the natural world.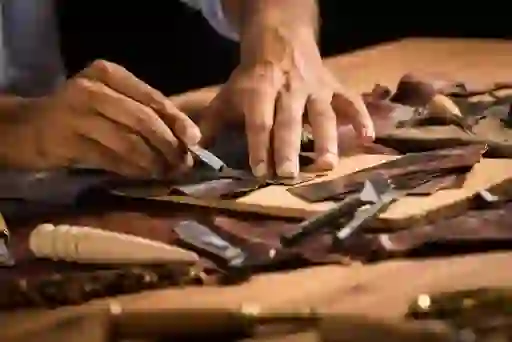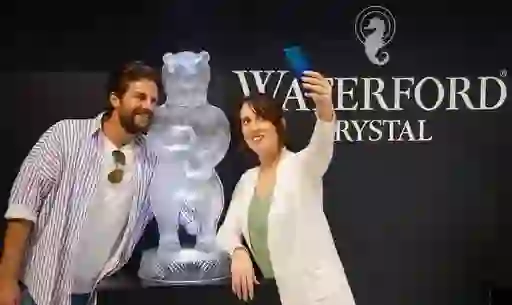 Irish Handmade Glass Company
Waterford has a fine history of crafts, and the factory at Waterford Crystal and its worldwide tradition are testament to that. In 2009, a team of master craftsmen from Waterford Crystal came together to create The Irish Handmade Glass Company. Combining tradition and innovation, they blow molten glass into ornate and beautiful shapes shot through with colour and cut to create curving masterpieces that capture the spirit of Ireland in glass.
Vivien O'Malley Ceramics
Vivien O'Malley creates striking ceramics at her studio in Dunhill, County Waterford. Just take one look at her Luminosity or Eroded collections, and you'll see what we mean! If you fancy learning a bit of the craft, classes are available here for adults as well as children. Sustainability is also one of her key concerns, with products using recyclable, recycled or biodegradable packaging as much as possible.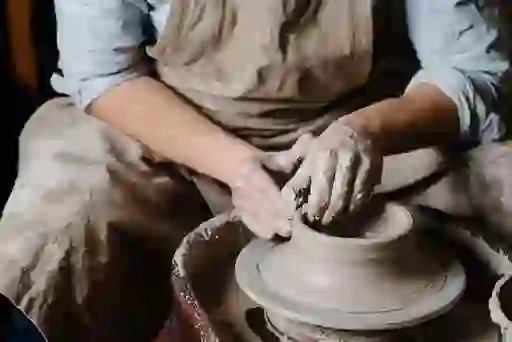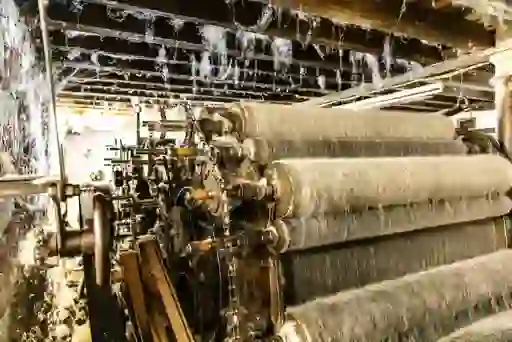 Cushendale Woollen Mills
It's the early 13th century. A group of Cistercian monks have built a monastery on the banks of the River Duiske in County Kilkenny. But how to ensure their continued survival? Establishing a series of mills, they begin to weave woollen creations that they export and trade for supplies. Over 800 years later wool is still spun on this spot by the Cushen family in the village of Graiguenamanagh at the Cushendale Woollen Mills, ensuring the survival of this noble craft.