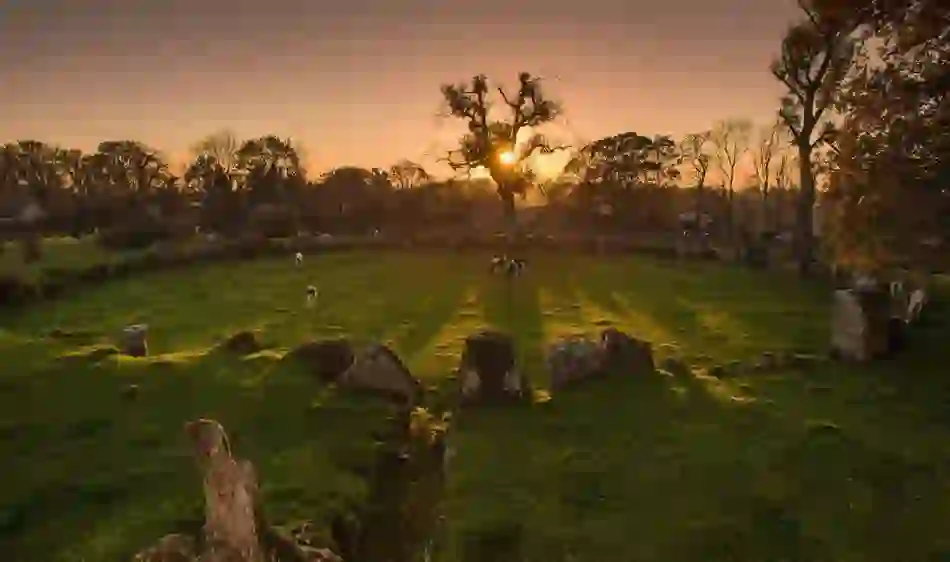 County Limerick
30mins from Shannon Airport
Introducing County Limerick
A limerick is a five-line verse, either smart or silly, popularised by Edward Lear in the 19th century – but there's nothing silly about County Limerick. It contains variety, humour and history all in the same place.
Discover Limerick city
Sitting at the mouth of the River Shannon, Limerick city is the third largest urban centre on the island. It's also the hardest to pin down – it formed a bleak backdrop to Frank McCourt's autobiography Angela's Ashes, but nowadays it's a revitalised city full of art galleries, slick new hotels and the legendary Thomond Park, the home of Munster's passionate rugby union team.
One moment, you find yourself wandering through the Middle Ages at King John's Castle. The next, you're in the Milk Market, a rejuvenated bazaar of fresh, local produce that comes direct from the producer. You'll explore old Georgian townhouses, then sip cocktails in the glamorous Marcopolo. There's no way to put Limerick in a box, and the locals wouldn't have it any other way.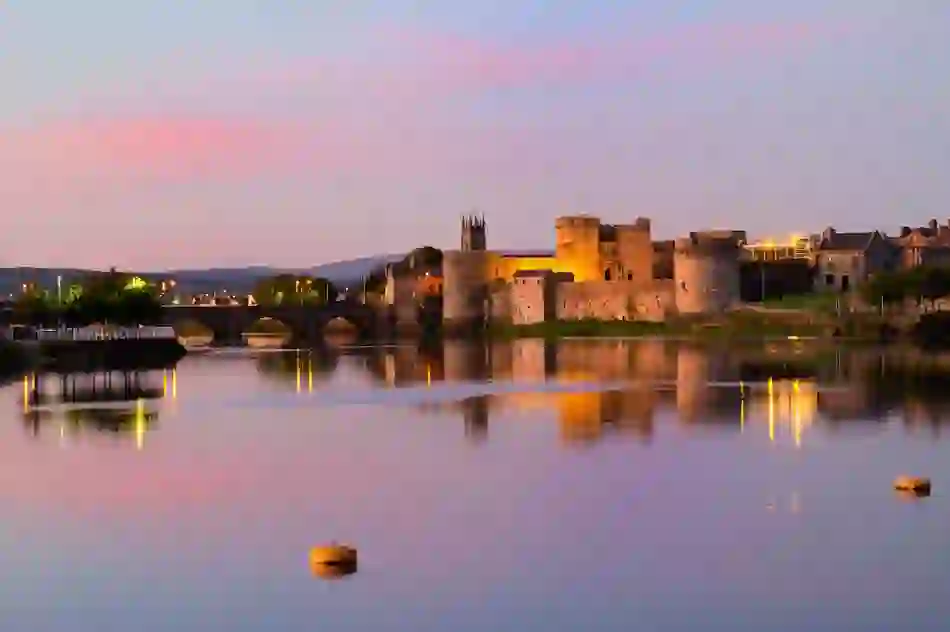 What should I do in Limerick city?
Explore King John's Castle, stroll around the city's elegant Georgian Quarter, go kayaking on the River Shannon... Limerick city has a little something for everyone.
Take me there!
Beyond the city
The Shannon Estuary takes you past the 18th century Curragh Chase Forest Park and House , before you come across a most unusual flying machine at Foynes. It's not a boat, nor is it a plane – it's actually a bit of both. The Foynes Flying Boat Museum features a full-scale Boeing 314 replica, complete with a purpose-built honeymoon suite. It's a fitting tribute to the golden age of air travel, when a small port on the Shannon served as a mini "Casablanca" for passengers like JFK, Ernest Hemingway and Humphrey Bogart.
It's also where Chef Joe Sheridan invented something very special back in 1943. On a dreadful night, the coffee shop welcomed a weary captain and passengers in – their flight to Newfoundland had been delayed. Joe was asked by the owner Brendan O'Regan to prepare something to warm their tired visitors. Joe served them a cup of coffee, with a surprise glug of whiskey added in – and in doing so, invented the Irish Coffee!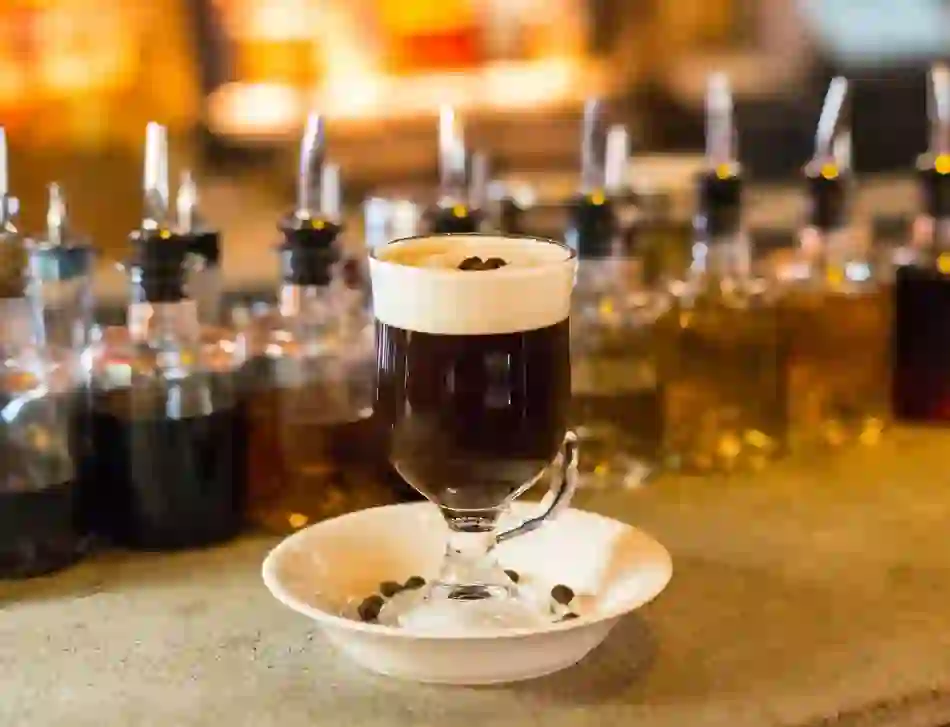 How to make an Irish coffee
Want to enjoy this classic beverage in the comfort of your own home? Follow our step-by-step guide to making the perfect Irish coffee...
Show me more!
Limerick's hidden treasures
But coffee with a whiskey kick is not the only surprise in Limerick's history. The Hunt Museum holds paintings by Renoir and Picasso, amongst other treasures. In picturesque Adare you can explore the magnificent 19th century Adare Manor, a luxurious 5-star hotel and golf resort – due to host the Ryder Cup in 2027.
One of the many highlights of Ireland's Hidden Heartlands, you can't throw out a picnic rug at Lough Gur without hitting an ancient stone circle, hill fort or mass rock of some kind – this ancient lake has settlers dating back over 5,000 years, and to this day the wind sounds like their whispers…
Speaking of wind, you'll have plenty of it at your back heading down from the Ballyhoura Mountains. When it comes to adventure sports, this part of the island is the New Zealand of the Northern Hemisphere, featuring 98km of mountain bike trails as one of the jewels in Ireland's Hidden Heartlands crown.
Further west, back along the Wild Atlantic Way, the Limerick Greenway (which follows the old Limerick to Kerry railway line) beckons for walkers and cyclists who want to explore the lush landscape, dotted with restored Victorian-era stations, ancient castles and historic abbeys.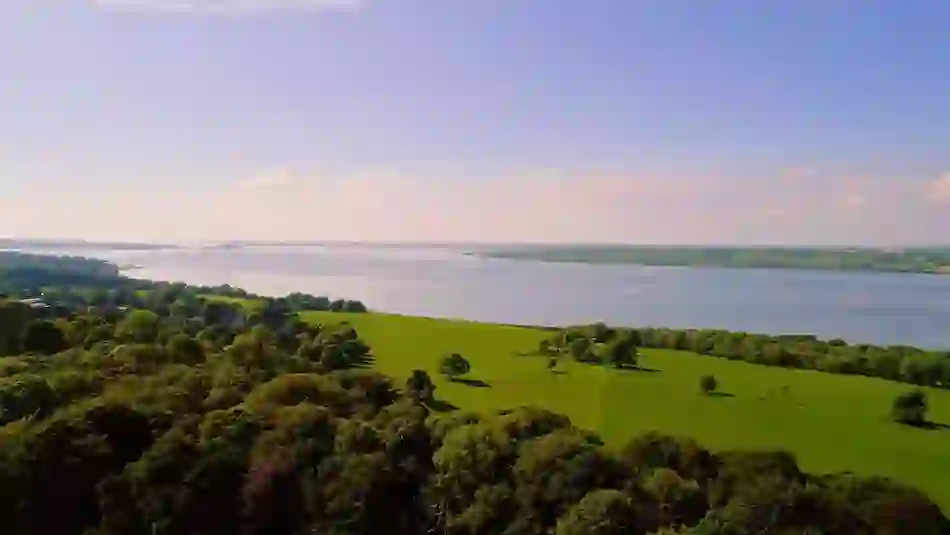 Want to see more?
Here are some great reads to get you started
Limerick highlights
Don't miss these things to see and do