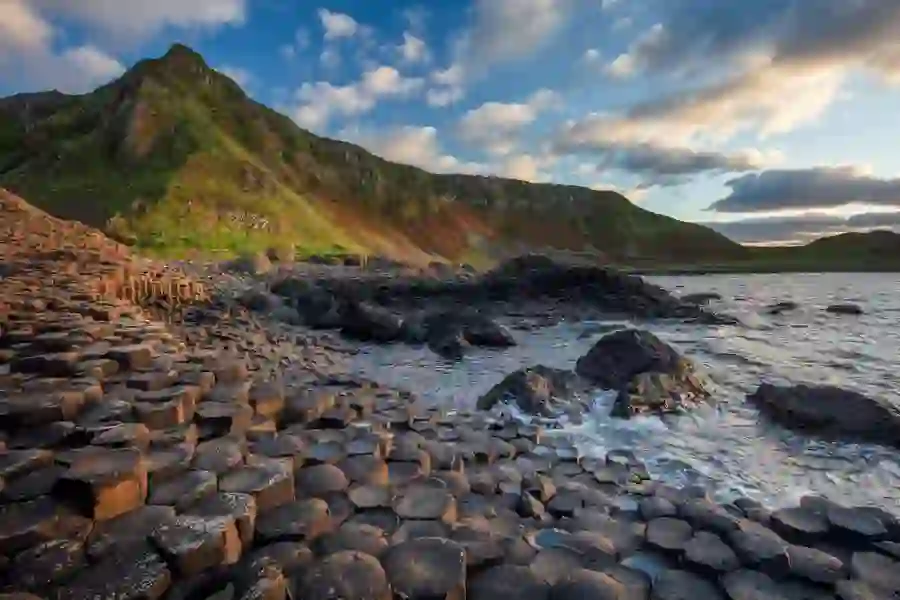 10 fun facts you may not know about Ireland
The island of Ireland is a lush green land famed for its natural beauty. Correct. The locals are friendly, charming and love having the craic (fun). True. Dublin and Belfast are two of the most historic cities you could visit. Right again! Some things about this little island in the wild Atlantic Ocean are known the world over. These are Ireland FACTS. But what about the other side of the Emerald Isle? How about the fun facts you may not know?
St Patrick banished all the snakes from Ireland. Wrong. Our national symbol is the shamrock, surely? No! Get set to blow your mind at some of the weirdest, wackiest and most illuminating facts you'll ever come across from these picturesque shores...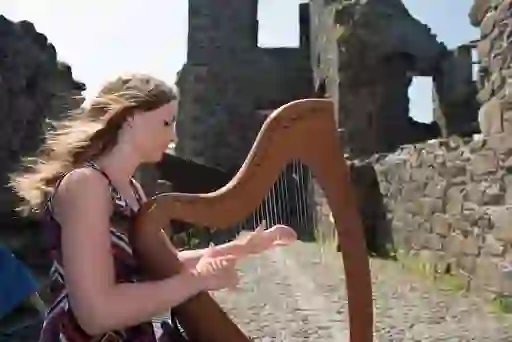 1. Ireland's national emblem – the harp
Ask any tourist what they think Ireland's national emblem is and they'll more than likely say it's a shamrock, of course! But, while shamrocks appear on everything from t-shirts to mugs, it's only an unofficial symbol of the island. Traditionally, the emblem associated with Ireland is the harp – a large stringed musical instrument that can be played standing up or sitting down.
The harp dates back over 1,000 years in Ireland and can be seen in manuscripts and on Celtic crosses dating from the 8th century. Harpers were a central part of an Irish chieftain's entourage, and it's said that Brian Boru – probably the most famous High King of Ireland – was an excellent harpist. Down through the centuries, the harp has appeared on coins, flags and many other places. Want to see one on your trip here? Just order a pint of Guinness in any Irish pub and look at the glass, there it is again...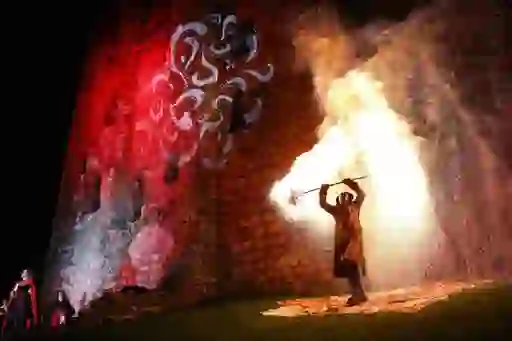 2. Ireland – the home of Halloween
Did you know that Halloween began in Ireland? Over 2,000 years ago, the ancient Celts celebrated the harvest festival of Samhain to mark the end of summer and the start of winter. Traditions that began then have lasted until today, such as lighting bonfires, dressing up in scary costumes, and putting embers inside carved turnips to ward off evil spirits. As Irish people emigrated in their millions in the 18th and 19th centuries, they brought these old-world traditions with them – to places like North America and Australia – and they morphed into our modern-day Halloween!
As the home of Halloween, Ireland celebrates the spooky season in style, with frighteningly fun parties like Derry Halloween and the Púca Festival, as well as tours of haunted castles, Halloween recipes and much more.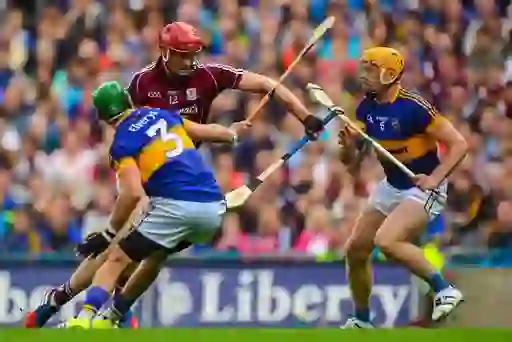 3. Hurling – the fastest field game
Ireland is home to a number of indigenous Gaelic games, including hurling, camogie and Gaelic football. Hurling and camogie are male and female versions of the same stick-and-ball sport that is widely considered to be the fastest field game in the world. With its roots in ancient Irish mythology dating back thousands of years, hurling is a primeval passion for the people of Ireland. The ball used in hurling – a sliothar – has been clocked at speeds close to 200kph during matches!
Fancy watching the fastest field game on earth on your trip here? Get your tickets on the GAA's official site. All-Ireland Championship matches during the summer months are the biggest draw, as the top hurling counties on the island battle it out in Croke Park, Dublin, to be crowned All-Ireland Champions!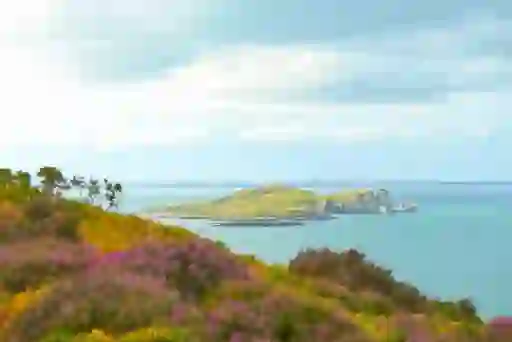 4. Wallabies on Lambay Island
You hear wallabies, you think Australia, not a small, rocky island off the Dublin coast. But, believe it or not, Lambay Island is home to a colony of wallabies! How, we here you ask? The cute marsupials were introduced to the location by the island's owners – the Baring family – in the 1950s. Today, more than 100 of the furry creatures are believed to roam the small, craggy island in the Irish Sea, alongside other wildlife including deer, cattle and seabirds.
To get up close and personal with the wallabies, check out the tours available on the official Lambay Island site. Malahide Charter Boat also provides nature walking tours of this hidden gem, plus you get to enjoy the 30-minute boat ride there and back, too.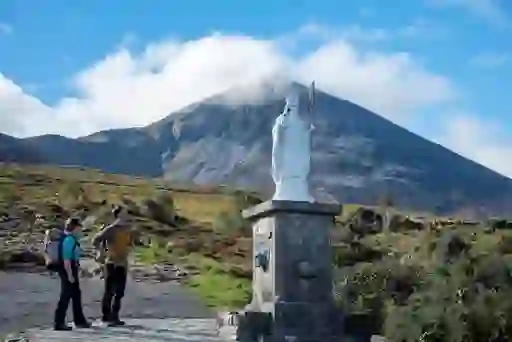 5. St Patrick and the snakes
Contrary to popular belief, St Patrick – one of Ireland's patron saints – did NOT banish snakes from Ireland. In fact, there have never been snakes on the island at all! The legend goes that St Patrick chased all of the slithering reptiles into the sea, but Ireland's fossil records show no signs of snakes ever existing here. So this is one popular myth that doesn't have a leg to stand on... sorry.
Where did the story come from, then? Some suggest that it's an allegorical tale, and the snakes represent the paganism that St Patrick was banishing from Ireland as he travelled around the land converting people to Christianity. For more fun titbits about the legendary saint, see 9 facts about St Patrick.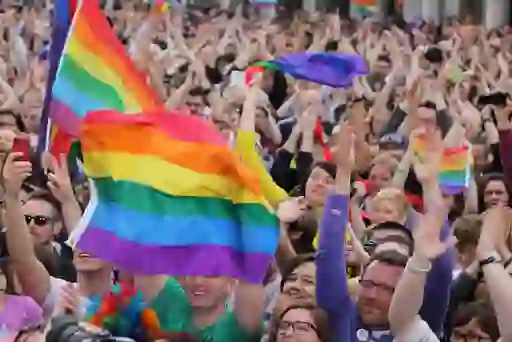 6. First country to vote for same-sex marriage
In 2015, the Republic of Ireland became the first country in the world to ratify same-sex marriage by popular vote. It was a historic day for equality and inclusion, and a day of great celebration for the LGBTQ+ community. Considering Ireland's reputation as a socially conservative nation, the vote was a striking example of how it was shifting away from this old-world persona and embracing a modern, secular worldview.
Today, Ireland is a popular destination for LGBTQ+ travellers. Why not check out the fabulous LGBTQ+ scene in Dublin and Belfast for yourself? Or go all out and visit Dublin Pride some year – a colourful extravaganza full of love is guaranteed.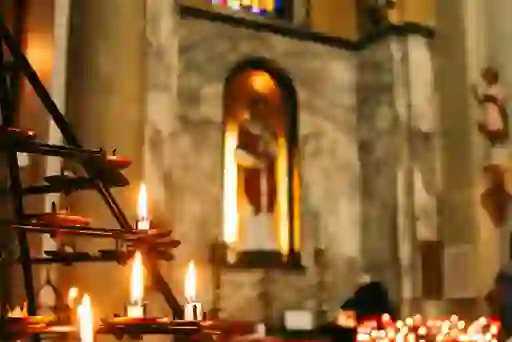 7. St Valentine's relics in Dublin
Forget flowers and chocolates on 14 February, bring your love to see the relics of St Valentine himself instead! Now that's one gift they won't see coming. Strange but true, the holy relics are held at the Shrine of St Valentine in Whitefriar Street Church, Dublin. It's a popular spot on Valentine's Day, as religious couples ask St Valentine to watch over them in their lives together.
1,700-year-old remains aside, there is so much to enjoy on Valentine's Day in Ireland, from luxury castle stays and cosy pub snugs to Michelin-starred meals and lots more.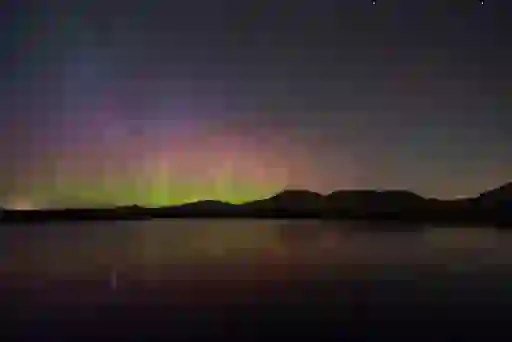 8. The Northern Lights in Ireland
Seeing the Aurora Borealis is no easy feat, as several things must fall into place at the same time. You need clear night skies to the north, no light pollution, and the right solar conditions. That rules out most of the planet! Sure, you could venture further north on the globe than Ireland to possibly see this amazing natural phenomenon, but it's cold up there, and anyway, County Donegal is much more craic.
Chasing the Northern Lights in Ireland will bring you to the remote Inishowen Peninsula in the north-west of the island. Whether you're lucky enough to see nature's disco lights or not, you WILL see stunning starry night skies, breathtakingly isolated landscapes, and the wild Atlantic Ocean. Not bad, eh?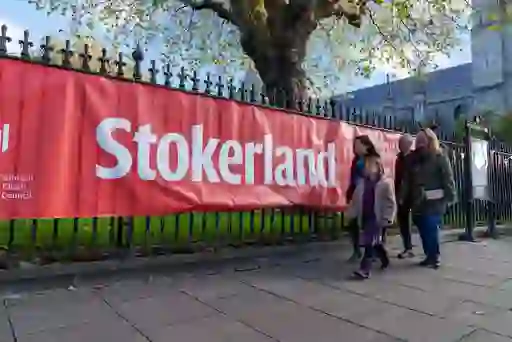 9. The Irish author of Dracula
Ireland's literary heritage is second to none, with Nobel Prize winners such as Seamus Heaney and Samuel Beckett hailing from the island. But did you know that the creator of Dracula is also Irish? Bram Stoker was born in Dublin in the mid-1800s, and he wrote the Gothic horror novel – Dracula – in 1897. As a teenager in Dublin, Stoker could often be found reading in Marsh's Library, and several books he consulted mentioned Transylvania and its historical figures, no doubt seeding the idea for the novel in his young mind. He then went to Trinity College before working as a civil servant in Dublin Castle.
Today, the writer who brought one of literature's most famous monsters to life on the page is celebrated each Halloween at the Bram Stoker Festival, an event full of horror-tinged happenings around Dublin. We think Mr Stoker would approve.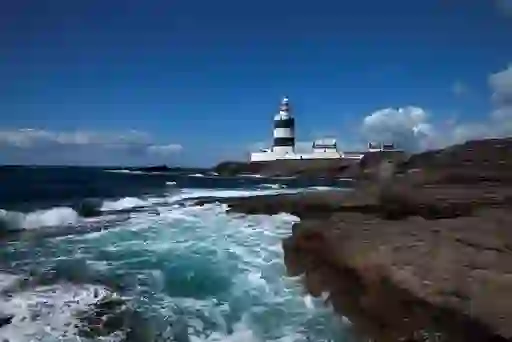 10. The oldest operational lighthouse in the world
Last but certainly not least, Hook Lighthouse in County Wexford – the OLDEST operational lighthouse in the world! Built 800 years ago, this ancient beacon is still standing tall on the craggy coastline of Ireland's Ancient East. Pay a visit and you can climb the 115 spiral steps to the top of the black and white tower, where panoramic sea views await. Add to that several tour options and a café serving up tasty local food such as seafood chowder and homemade scones, and you've got yourself a must-visit site in the sunny south-east.
Now that you're up to speed on the island of Ireland's wackier side, it's time to plan your trip itinerary. Where to first? An all action hurling match... Lambay Island to see the cute wallabies... Whatever you do, one thing's for sure, a fun time awaits... that's a fact.