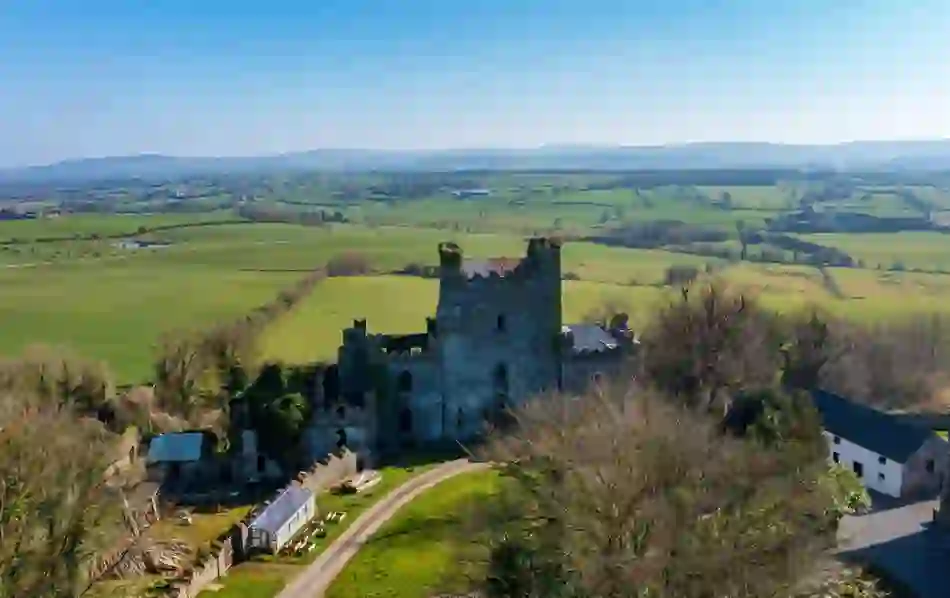 Getting spooked at Leap Castle County Offaly
Whether you believe in ghosts or not, there's no denying the eerie atmosphere of Leap Castle. Often called Ireland's most haunted location, this ancient fortress is found deep in the countryside of County Offaly, where rolling hills stretch out as far as the slopes of the Slieve Bloom mountains.
We knock on the huge wooden door of the castle and Sean Ryan, owner and occupant, greets us warmly. He's every inch the countryman – cap and woolly jumper included. We're welcomed to the warmth of a roaring open fire and settled on mismatched chairs in front of a burning candle.
Looking around, we can see that much of the castle's medieval charm has been retained – coats of arms, wooden beams and curious statues are mixed with antique furniture and whitewashed stone walls.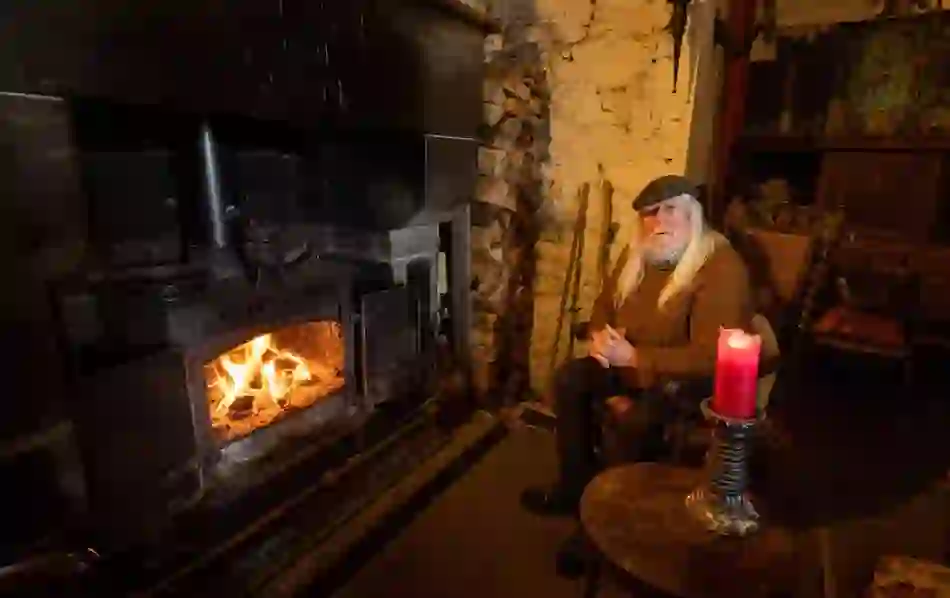 And then, the storytelling starts. Sean and his wife have called this amazing stronghold home since 1994 but the castle itself was built in the early 16th century by the brutal O'Carroll clan on what was said to be an ancient druidic site. Its gruesome history involves massacres, tragic deaths and horrific torture.
The horrible smell of the so-called "elemental" seems to be the only evil presence that Sean mentions with caution in his voice. It's believed this shape-shifting presence is the result of occult practices or the manifestation of centuries of brutal deaths on the grounds.
He tells us about the ghost of the Red Lady (thought to be a member of the Darby family who owned the castle after the O'Carroll clan) and a ghost known as the Governess who seems to have a fondness for blonde people, often making contact with fair-haired visitors.
From the spirits of two little girls known as Emily and Charlotte to strange happenings such as doors slamming, footsteps in the night and the removal of pictures from the walls, Sean speaks of these paranormal activities with no sense of fear. He believes the spirits have as much right to live here as he does, and they co-exist quite happily.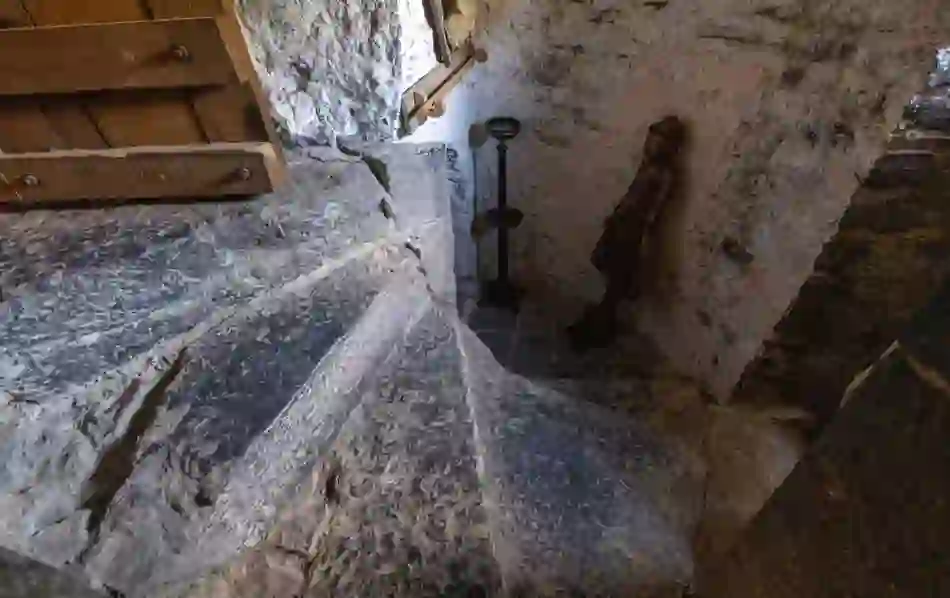 He invites us to explore the Bloody Chapel, handing us torches to climb the winding, dark stone steps to the upper floors of the tower. Doors creak open, footsteps echo and we finally reach the top.
The Bloody Chapel is a bare, stone room where sinister things have happened. It was here that brother murdered brother – one ruthless O'Carroll man slayed his own flesh and blood as he said mass on an altar. We gaze down into the oubliette, a dungeon where prisoners and double-crossers were thrown down the long shaft to a bed of sharp spikes. There's no denying the sense of unease here.
With shivers running down our spines and feeling sufficiently spooked, we say goodbye to Sean. After centuries of battles, deaths and fires, there's no quelling the spirit of this beautiful stronghold – or the ghosts who still call it home.