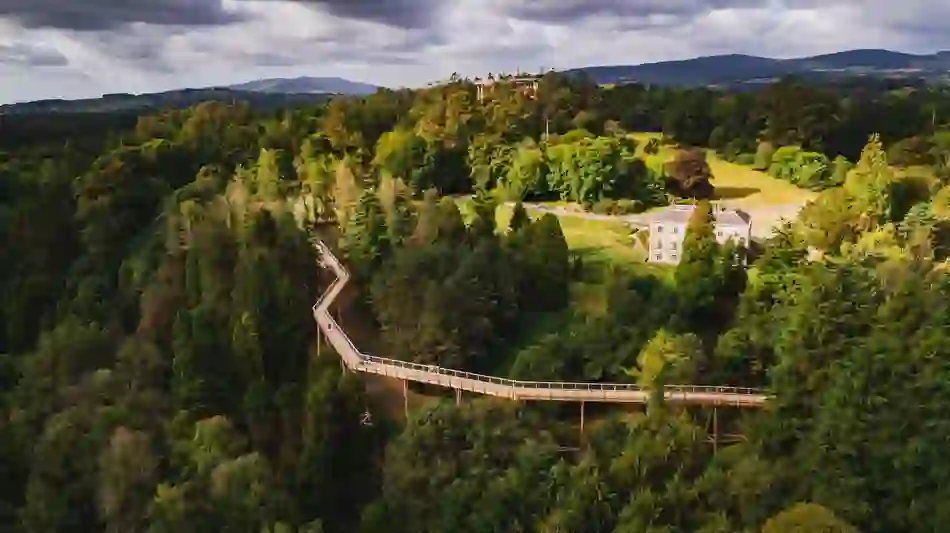 Five must-visit sustainable attractions in Ireland
Protecting the environment, lowering our carbon footprint and supporting local communities – these are things that more and more people are considering when they're planning their holiday. While sustainable tourism is still an emerging area, many visitor attractions in Ireland are looking at ways to lower their carbon footprint and use local resources and products, as well as examining their impact on the environment, the local economy and local communities. Here are five fun places with a strong sustainable ethos to enjoy.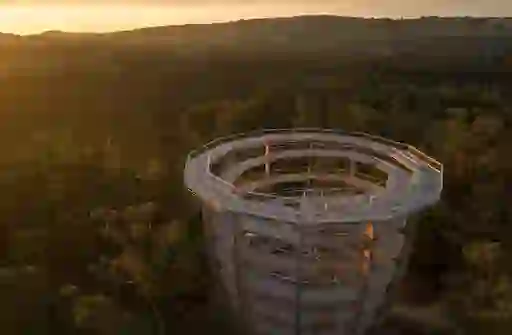 Walk the treetops
At Beyond the Trees in Avondale Forest Park in County Wicklow, you can take the 1.4km Treetop Walk, an immersive forest experience on a walkway above the tree canopy. It's a wonderful way to get a new perspective on the forest, which is filled with many tree species including fir, larch, oak, spruce, yew and giant redwoods. The walkway ends at a 38-metre-high viewing tower that offers spectacular views over the forest and the County Wicklow countryside. And to get back down to earth? Why, you just take the giant slide, of course! (Or you can walk down a boardwalk, if you prefer).
Beyond the Trees is centred around sustainability. Locally-sourced timber was used to build the treetop walk, viewing tower and adjacent buildings, and it uses solar photovoltaic panels for electricity, solar hot water panels, plus air-to-water heat pumps and harvested rainwater. The site supports biodiversity and planting to attract pollinator species, single-use plastics are avoided, and local or responsibly sourced products are used. As part of the "no print" policy, there are no tickets – instead you use a QR code for admission, and you can avail of the water refill stations and electric car charging points during your visit.
The pavilion also has interactive exhibitions that show the benefits of trees and forests for the climate and you can explore the Avondale estate on one of the looped forest trails.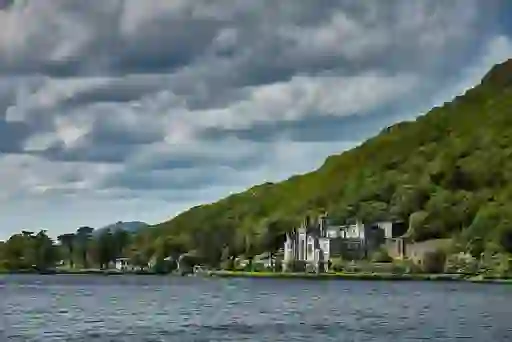 Biodiversity in a dream setting
The lakeside setting of Kylemore Abbey in Connemara, County Galway has helped make it one of the most photographed buildings in the west of Ireland. The neo-Gothic marvel was built in the 1840s and has been home to Benedictine nuns since the 1920s. Some of the beautifully restored rooms on the ground floor of the house are open to the public, and the Victorian Walled Garden is an ever-popular spot with visitors, as are the tearooms.
Kylemore is located on the banks of the Dawros River, and incorporates many different habitats, including grasslands, woodlands and peatlands, over its 1,000 acres. It has a strong sustainability ethos and the team here has developed a biodiversity and sustainability programme with NUIG Galway, making it a centre for biodiversity research and education. Some of the initiatives include removing invasive plant species, planting indigenous trees and producing peat-free compost, as well as using electric vehicles, planning for renewable energy sources, eliminating single-use plastic and supporting local suppliers.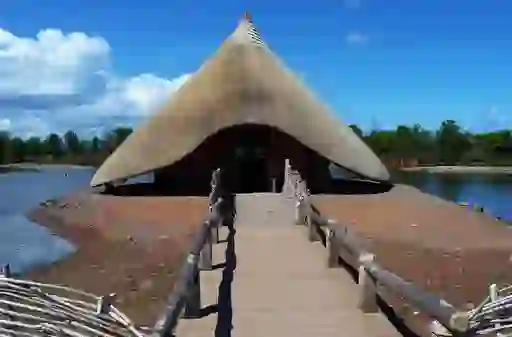 Birdlife and natural wetlands
Castle Espie Wetlands Centre is a wetland reserve on the banks of Strangford Lough, County Down, with Ireland's largest population of native and exotic water birds. Here you can see ducks, swans and geese such as red-breasted, Hawaiian Nene and Greenland white-fronted geese. In winter, thousands of migrant birds arrive here, including huge numbers of light-bellied Brent geese. It's home to other wildlife, too, such as bats, moths and otters and it incorporates habitats as diverse as a tidal lagoon, salt marshes, grasslands and reed beds. On a visit, you can enjoy views of the lough and explore walks and trails through the woodland. A thatched bird hide provides the perfect vantage point (and camouflage) to view the bird and wildlife, and there's even a duckery, where some ducklings and goslings are hand-reared.
Castle Espie is committed to sustainability in many areas from grounds management to energy use and food, and there's a sustainability trail which takes in 15 different locations, including the buildings, which were constructed with reclaimed and recycled materials and were designed to work in harmony with the environment around them.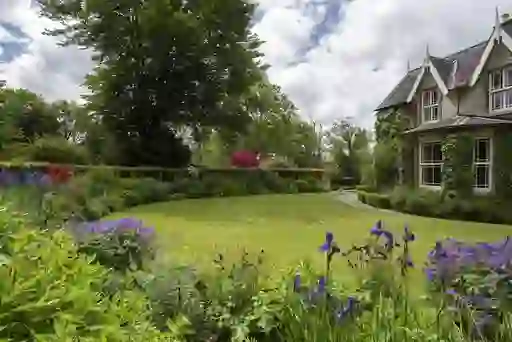 Immersion in nature
You'll find Blackstairs Eco Trails at the foot of the Blackstairs Mountains in County Carlow, near the River Barrow, in an unspoilt area surrounded by nature and wildlife. Stay in shepherd huts in the grounds of an old rectory, and enjoy foraging experiences, a Celtic tree trail, or a fungi workshop in the woods. There's also an eco barn, a rose garden, a wildflower meadow and fields, plus a small lake for swimming with a canoe for trips to a small island.
Sustainability and eco tourism is an important philosophy at Blackstairs Eco Trails, which aims to have a minimal impact on the environment. They don't use fertilisers on the land and have planted a five-acre oak wood. The experience has been certified by the Global Sustainable Tourism Council and has environmentally sustainable practices in the areas of energy and electricity, water and waste.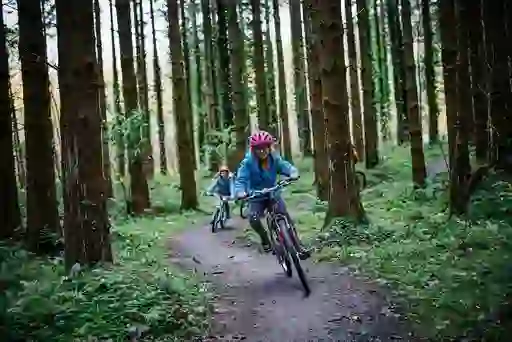 Forest adventures
Gosford Forest Park in County Armagh has around 240 hectares of woodland and open parkland created for those who love the outdoors. The park offers a green experience suitable for all ages, with 16km of trails for walks, cycling, mountain biking and horse-riding as well as adventure sports and wildlife (there's a resident herd of red deer). When you visit, look out for the mock-Norman Gosford Castle, built by the second Earl of Gosford in the 1800s – it's not open to the public but it's an impressive sight.
Sustainability was an important aspect of the park's development – making sure that it was in tune with the surrounding environment and engaging with the local community. And, of course, the outdoor play trails were all designed using naturally sustainable materials.