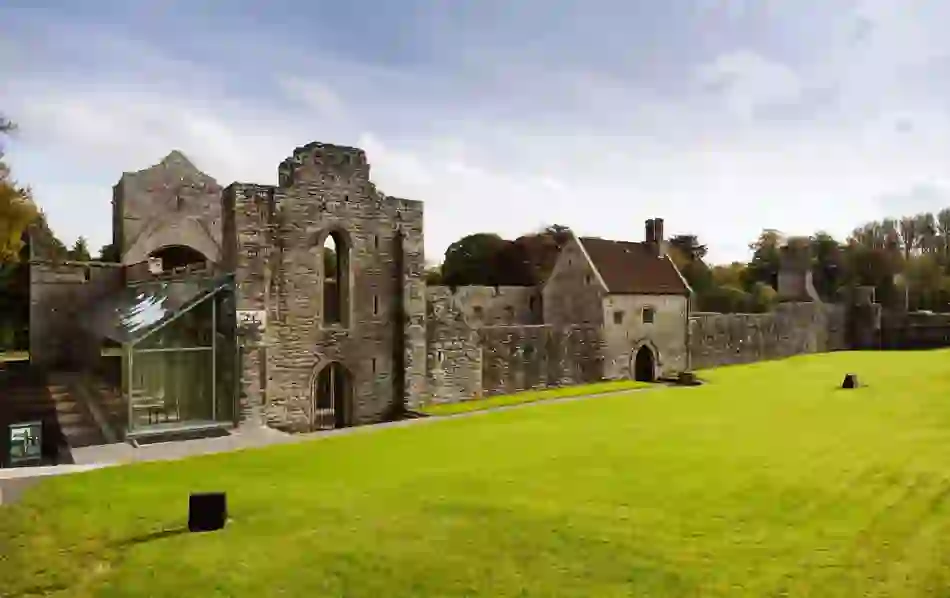 County Roscommon
1hr from Ireland West Airport
Where stars are born
This county in Ireland's Hidden Heartlands is a well-kept secret amongst its neighbours. It's a tranquil oasis that may not be a household name like the other big county stars, but it should be, because there's more than meets the eye in County Roscommon.
For example, it's the birthplace of Ireland's first president, Douglas Hyde, and actor, Chris O'Dowd. O'Dowd is proud of his Roscommon roots if his twitter handle @BigBoyler is any indication. He's referring to his childhood stomping ground of Boyle, a busy market town located in the north of the county.
County Roscommon is full history, heritage and adventure. You'd be mad to miss it on your journey around the island of Ireland!
Every crag and gnarled tree and lonely valley has its own strange and graceful legend attached to it."

Douglas Hyde, first President of Ireland
Local folklore
County Roscommon's unique history has led to some interesting sites, museums, and landmarks around the county.
After a lifelong fascination with local history, husband and wife, Charlie and Bridie Finneran, opened up the Derryglad Folk & Heritage Museum on the border of County Roscommon and Westmeath in 1998. At the museum, you'll find yourself transported back in time through the everyday objects of rural life in Ireland, such as farm machinery, trades, and tools, and memorabilia.
Digging up history
Learn all about the local men who sustained their communities from the 1700s through to the late 1900s on a tour around the Arigna Mining Experience. Along the way, try to imagine how the men worked in these cramped conditions, and how, at its peak, they provided up to 55,000 tonnes of coal from the mines to the local power station before it closed in 1990.
If you're interested in this aspect of Roscommon's history, then why not explore the Miner's Way & Historical Trail, which connects the mine to neighbouring counties, Leitrim and Sligo. Some of these paths would have been used by the miners themselves on their way to and from work.
The route itself is 65.7km long and takes up to five days to complete, but you can pick and choose where you want to check out. While on the trail, be mindful that you will be on working farmland and follow the Leave No Trace principles.
Ireland's Hidden Heartlands
Roscommon is part of Ireland's Hidden Heartlands. Have you dived into it yet?
Read more
Contests and conquests
You have to thank the local ruling family at the time, the McDermotts, for the impressive 12th century Boyle Abbey. It was built by Cistercian monks under their patronage, and was one of the leading Cistercian foundations in Connacht.
Today, you can learn all about its history at the interpretative centre here, including when it was seized by Cromwellian forces in the 17th century.
Before Roscommon Castle even had its final brick in place in 1290, it was attacked and burned multiple times. The castle constantly changed owners, coming into the hands of the O'Connors until the 16th century. Ultimately, it was seized again, and was burned down in 1690, before gradually falling into disrepair.
The castle is free to enter, and can be explored along with a visit to the adjacent Loughnaneane Park, a gorgeous 14-acre site, which is home to a bountiful display of flora and fauna as well as a wildlife conservation area.
For an entirely different slice of Roscommon history, head to Strokestown Park. Here, on a historic estate that includes beautiful walled gardens and wild woodlands, you'll find Strokestown House, which offers a vivid snapshot of what life was like back in centuries past in a Palladian mansion.
Strokestown Park is also home to the National Famine Museum. The exhibition here dives into the parallel lives of the hungry tenants and their landlord who governed them during the tragic period of the Great Famine of Ireland. While here, you'll find out how this period of history changed Ireland forever, and why millions of people had to leave their homeland behind.
The stuff of myth and legend
The standout star of County Roscommon has to be the Royal Site of Rathcroghan. This archaeological site is steeped in Irish mythology, and has witnessed over 5,500 years of history.
At the visitor centre, you'll find exhibits about the history of Rathcroghan, where experts have discovered artefacts from over 240 archaeological sites, stretching back to the Iron and Bronze Age. They've also found medieval settlements, standing stones, burial mounds, ringforts, and even the "Gate to Hell", the Oweynagat (Cave of the Cats).
This was the ancient capital of Connacht, where a great number of people assembled for ceremonies, feasting and celebrations. The first mention of Queen Meave (Mebh), the legendary Queen of Connacht, is here at the Oweynagat, too!
A woodland wonderland
It may not have a coastline, but it does have 32 islands! Sail and cruise boats glide around lakes including Lough Ree, and rivers such as the mighty Shannon and the Suck are enticing locations for fishermen, too.
But at the heart of the county lies Lough Key. Surrounded by 350 hectares of woodland, the old Rockingham family's 19th century estate has today been transformed into a fantastic forest park.
Can you see yourself swinging like Tarzan through an aerial adventure course, exploring servants' tunnels, trying your hand at puzzles in Boda Borg, taking a boat tour past small islands, or tackling the tree canopy walk? These are just some of the fun activities on offer...
So, get out and explore County Roscommon, while you still have the whole place to yourself!
Want to see more?
Here are some great reads to get you started
Roscommon highlights
Don't miss these things to see and do