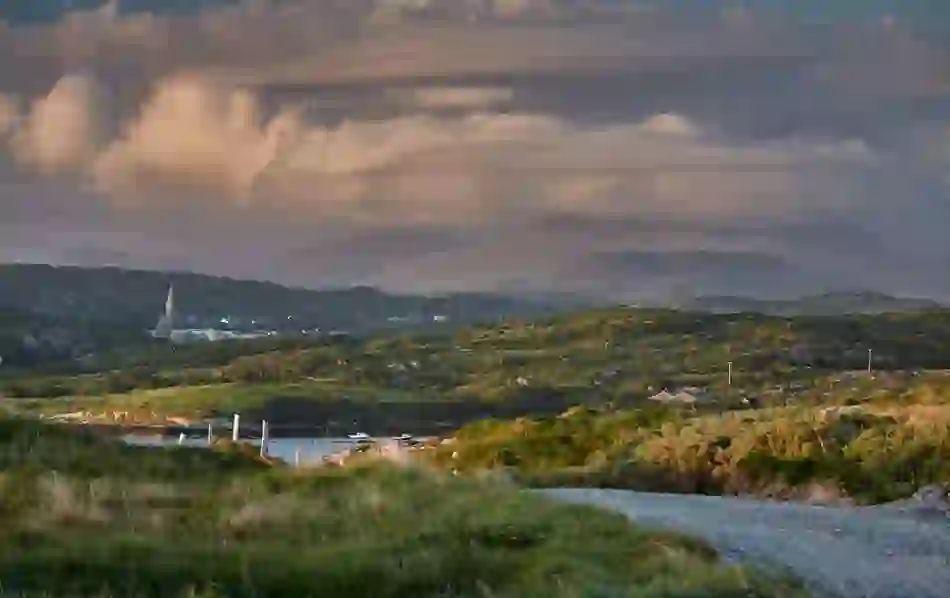 Clifden
2hr from Ireland West Airport
If you want to get a true sense of Clifden in County Galway, the best thing you can do is leave. It sounds counterintuitive, but head out of town on a day trip – to the John D'Arcy Monument, or to some of the great vantage points off the scenic Sky Road – and you can fully appreciate the stunning location of this small town.
Enveloped by an extraordinary wilderness of blanket bog, rugged mountain peaks and Atlantic Ocean, and draped in a colour palette that sweeps from dark tobacco to rich green, it's easy to see why Clifden is one of the most popular spots on the Wild Atlantic Way.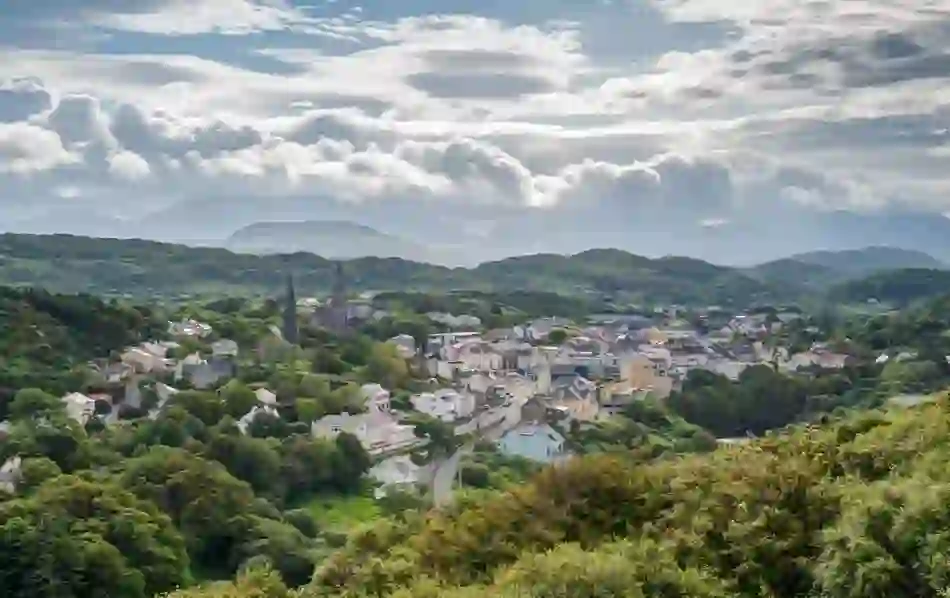 A true beauty
John D'Arcy, who lived in the now-ruined Clifden Castle, founded the town back in 1812, and today its streets are neatly packed with traditional music pubs, homely cafés and Aran sweater-filled stores. Winter is a quiet affair with the changeable Atlantic climate serving up everything from cold, blue-skied days to periods of low mist, heavy clouds and dramatic storms – each amazing in its own way. But in summer, Clifden hums with activity.
This is partly because of the amazing sights that Clifden has on its doorstep, including the regal beauty of Kylemore Abbey, the majesty of the Sky Road, and the haunting landscapes of Connemara National Park – but it's also because the town itself is such a pleasant place to be.
"It's hard not to fall in love with Clifden," according to Stephen Doherty of Real Adventures Connemara, specialists in outdoor activities in the area. "Nestled at the foot of the mountains and surrounded by stunning beaches, it's an idyllic location."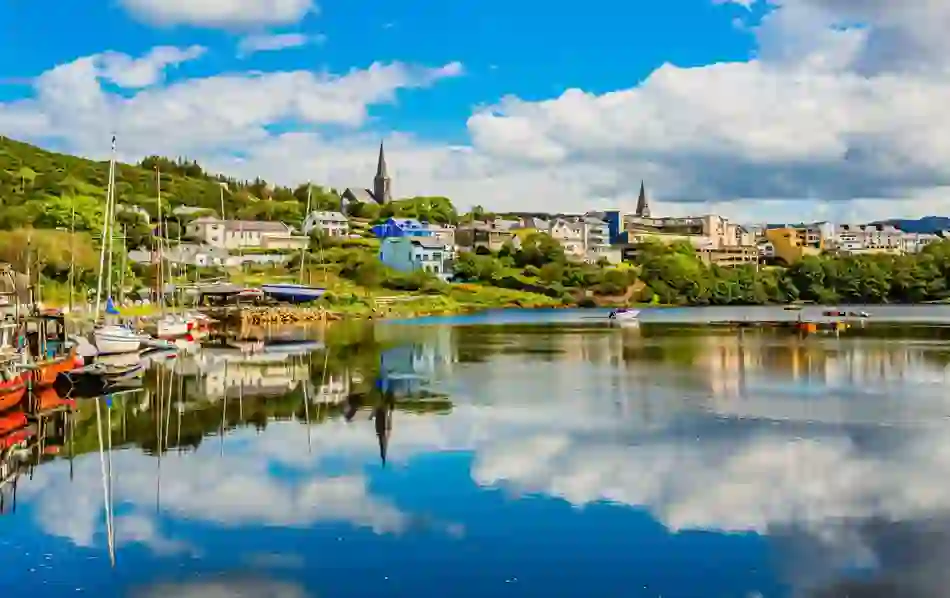 Taking it easy
There are no big museums, or must-see sights in town; Clifden's sense of ease comes from its unhurried pace and laid-back vibe. Hippies to the area in the 1960s in search of an alternative bohemian lifestyle and echoes of what drew them here can still be felt.
The perfect day should be spent ambling around, browsing the tiny Clifden Bookshop, dropping into the Whitehorn Gallery and the Lavelle Art Gallery, and drifting in and out of the many gift shops. Or, if you get the weather on your side, then Stephen advises that "basking in the sunshine and savouring a delicious crepe from Le Crepe wagon at the Friday market is a unique and delightful experience."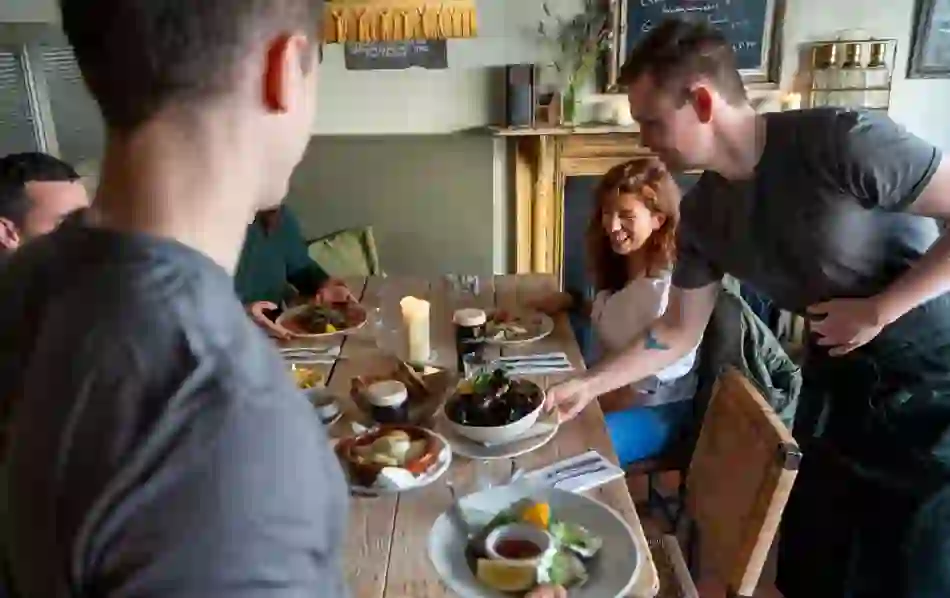 Pubs galore
You'll find your own favourite pub in Clifden – after all, the town's not short of them, but Lowry's Bar is one that you won't want to miss. With live music and a great whiskey selection, it's got great staff, great characters and traditional surroundings. Or drop into Vaughan's for some live music, drinks and seafood.
Food-wise, you're also in for a treat with well-established stalwarts rubbing shoulders with buzzy new restaurants. Try Guys Bar for great pub fare, The Lamplight for fine wines and small plates, and 12 Pins coffee for a caffeine and cake fix. Keep your eye out too for pop-ups from The Sea Hare, which focuses on local food inspired by the bounty of the local area.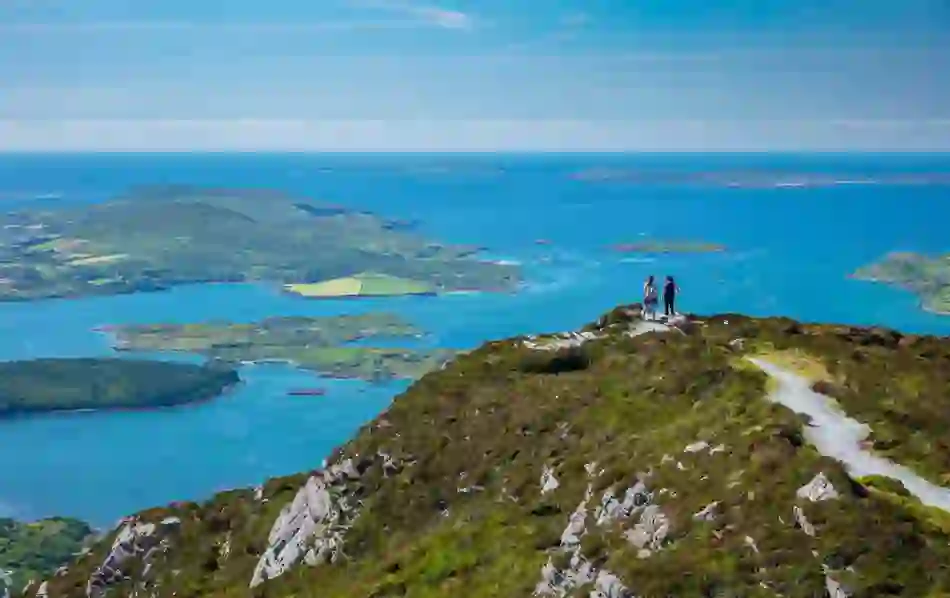 Connemara is calling
Strike out beyond town and you're into one of the finest and most dramatic landscapes in all of Ireland. Connemara is so wildly captivating that Oscar Wilde called it a "savage beauty".
Travel out on the rolling Atlantic waves to Inishbofin Island, a place of ancient culture, pristine beaches and a craggy ruined castle; gallop down the white sands of Cleggan Beach or Omey Island on a horse riding adventure, or hike through moody bogland to the rocky peak of Diamond Hill.
"Connemara is an adventure activity playground," notes Stephen. "It has so much to offer – great waves for surfing, towering cliffs, magical caves and empty beaches, and epic sea, lake and river kayaking. It has so much to offer and it's all so near to hand."
Want to see more?
Here are some great reads to get you started!
Clifden highlights
Don't miss these things to see and do