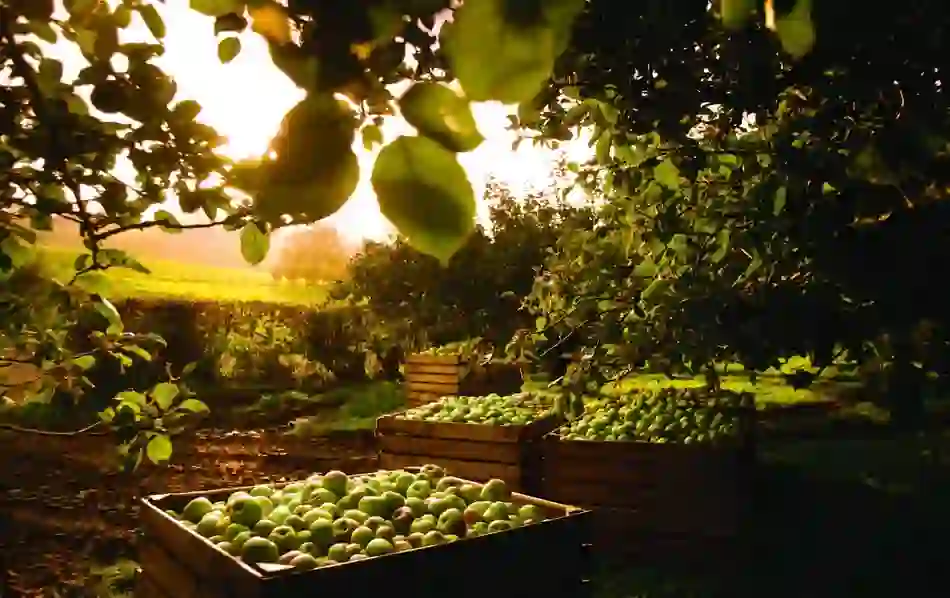 Discover Armagh city
In the city of Armagh, two magnificent cathedrals gaze at each other across a valley. Hundreds of years ago, this is where St Patrick chose to establish his original church, and ever since Armagh has served as the ecclesiastical centre for the island.
The two cathedrals, one Church of Ireland and one Roman Catholic, are magnificent structures that are well worth a visit – plus, you'll get to enjoy fantastic views over this glorious pocket-sized city.
A slice of history
During the Home of St Patrick Festival in March, the city is alive with events celebrating Ireland's patron saint. But there's more to Armagh than Patrick.
The Armagh County Museum boasts a range of prehistoric artefacts from the city's long history, as well as cultural gems from some of its most eminent artists.
Nearby, the Armagh Public Library hosts a collection of rare books and manuscripts, including a first edition copy of Jonathan Swift's Gulliver's Travels, complete with notes by the author in his own handwriting.
Look to the skies at the Armagh Observatory and Planetarium. This is one of the leading centres for astronomical research, but there's plenty for the whole family to experience here. It's also home to the largest meteorite on the island of Ireland, weighing 152kg.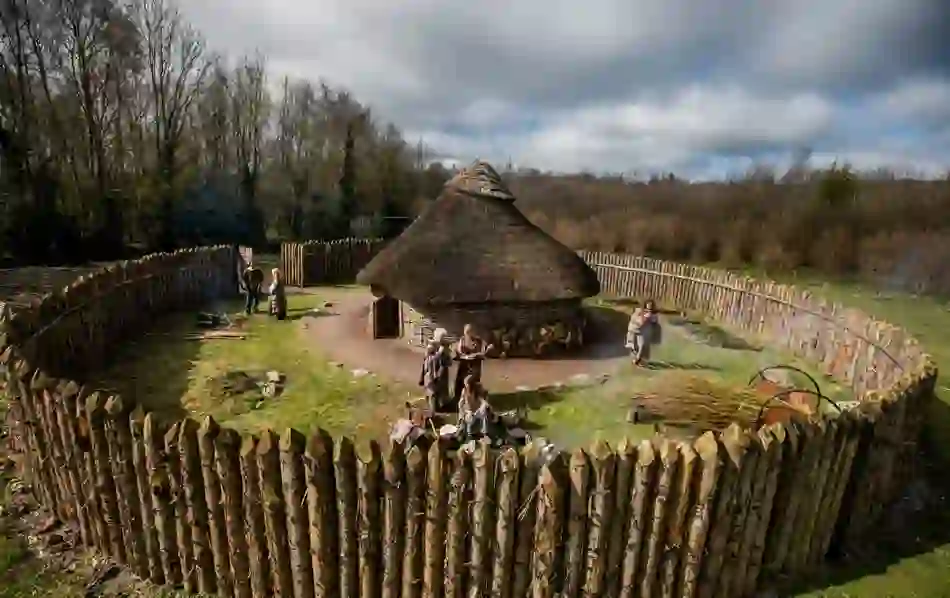 Outside the city
As you move out of the city, you'll notice the landscape of County Armagh is tied to its ancient legacy. Navan Fort (Emain Macha), a short jaunt away, is the site of an ancient pagan ceremonial site dedicated to the Celtic goddess of war and fertility, Macha.
The interactive experience here will transport you back to the Iron Age. Navan Fort was once the stronghold of legendary hero, Cú Chulainn and was home to the famous Red Branch Knights.
Court cairns and dolmens, used by Neolitic people as burial markers, can be found dotted across the landscapes of Armagh. The largest of these is the Ballykeel dolmen, a tomb constructed from giant stones hauled from the earth.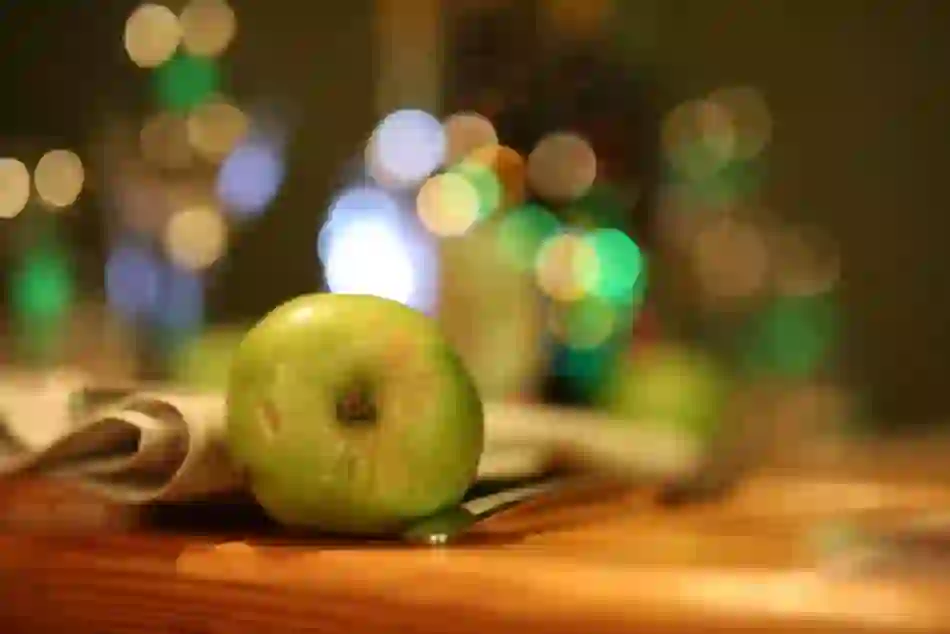 Take a bite…
Out of these 12 treats from Northern Ireland, including Armagh's famous apple!
Discover more
An apple a day…
In the present day, Armagh gets busy every September as the Food & Cider Festival strikes up in celebration of the Bramley apple. This venerable variety of fruit covers the Armagh countryside and about 6,000 acres of trees produce about 40,000 tones of apples each year. These are used in baking, apple sauce, juices and ciders.
The festival itself is a lively affair with music, orchard tours and apple-based food and drink.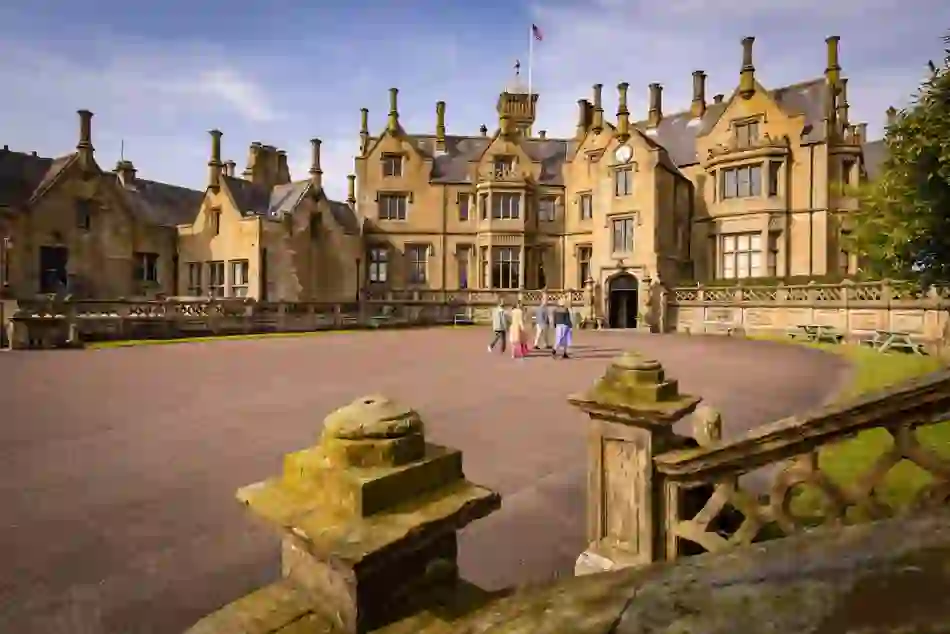 Close to nature
Striking out for the wilds of County Armagh, find a haven in Peatlands Park. This area, near the shores of Lough Neagh, is a conglomeration of woodland, bogs and orchards, complete with fascinating flora and fauna. Traverse the boardwalks as dragonflies and butterflies whirl around your head – and keep your eyes peeled for the insect-eating plans that call the marshes home.
If you're visiting in the summer, make sure you catch the quirky sport that takes place here – bog snorkelling, where people pit themselves against the challenging waters of the bog.
Or, if you'd prefer to keep dry while you're exploring, head to Lurgan Park. At 250 acres, it's Northern Ireland's largest park and contains a man-made lake, 5km of pathways through woodland and open grasslands, and the beautiful 19th century Brownlow House.
Designed by architect William Henry Playfair, Brownlow House is known as a "calendar house". It's built with four wings – one for each season of the year – as well as 12 corners (for months), 52 chimneys (for weeks) and 365 rooms (for each day of the year).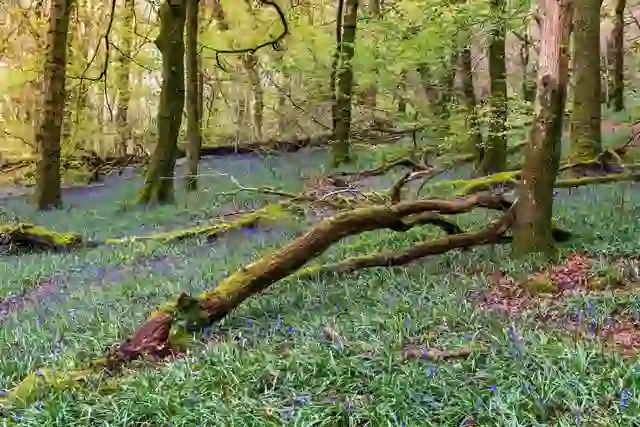 Before you leave Armagh, make sure that you get yourself to Slieve Gullion, Armagh's highest point, and part of the Ring of Gullion, an Area of Outstanding Natural Beauty.
Take a drive to the summit of this extinct volcano, and be rewarded with exquisite scenery. Along the way you can discover a hidden lake on the mountainside and the highest surviving passage tomb on the island.
It goes without saying that for a small county, Armagh sure packs in the surprises!
Want to see more?
Here are some great reads to get you started!
County Armagh highlights
Don't miss these things to see and do