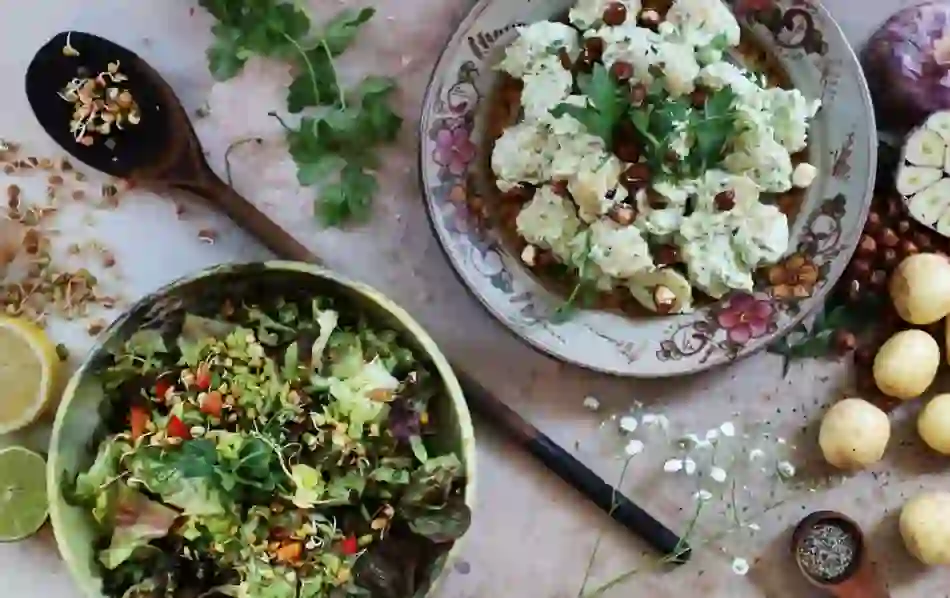 Vegan and vegetarian places to eat in Ireland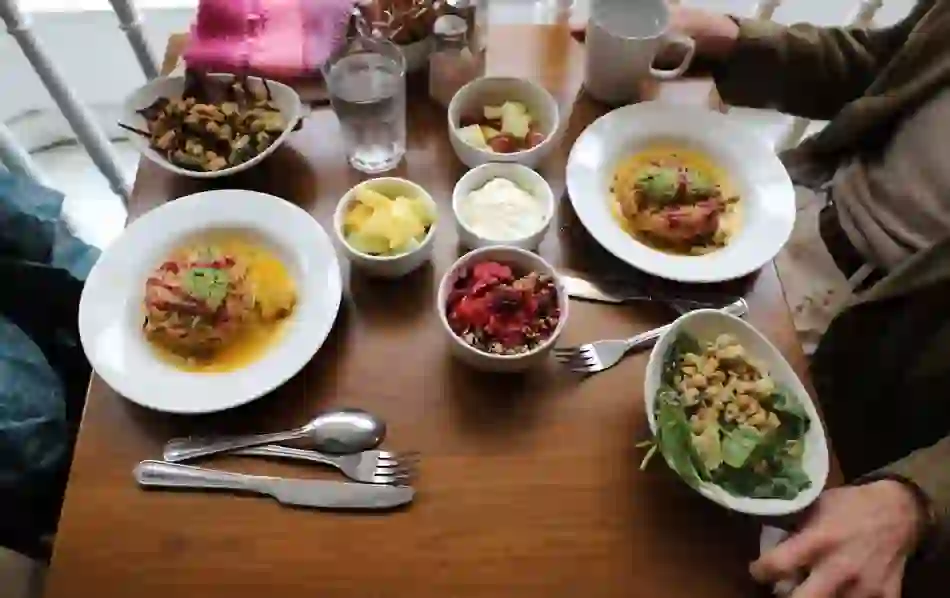 Cornucopia, Wicklow Street, Dublin city
Deirdre and her late husband Neil McCafferty were early pioneers of the vegan diet, and the couple's passion for food can still be seen in the care that Cornucopia takes when creating its delectable vegetarian and vegan menu. "Cornucopia has been a central part of the fabric of the city for over two decades, and it's easy to see why," says Good Food Ireland. With a daily changing menu, no visit to Dublin would be complete without a trip to this veggie mecca.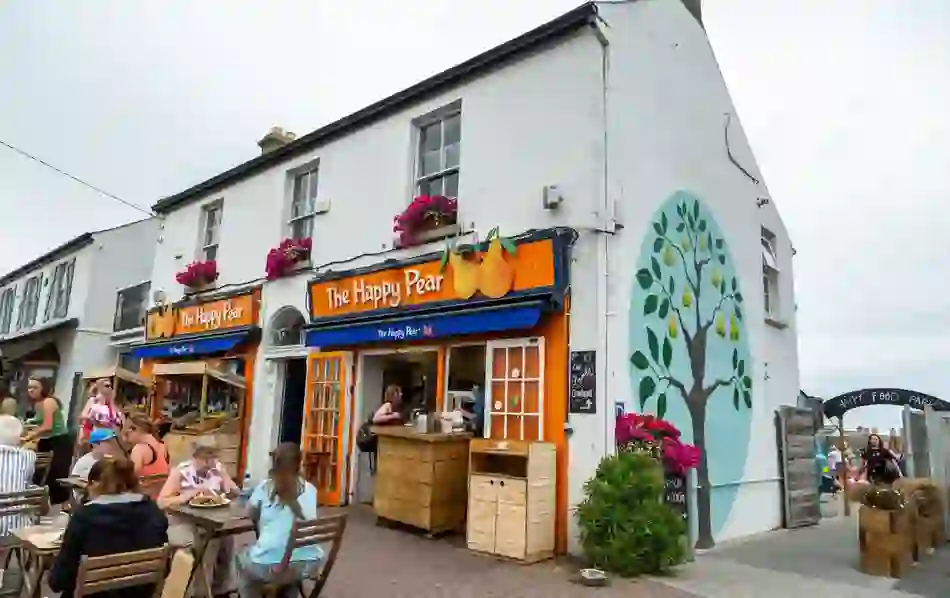 The Happy Pear, Greystones, County Wicklow
Run by twins Stephen and David Flynn, the pair has been charming customers with vegetarian delights since 2004. "Good veggie fare in a beautiful café run with a smile and a very good heart," says Catherine Cleary from The Irish Times. With three cafés (two in Greystones and one in Clondalkin in Dublin), cookbooks, and their food available in supermarkets, eating their plant-based food is easy… And if you want to go all out with the guys' healthy lifestyle, join them for their daily dawn swim in Greystones Cove!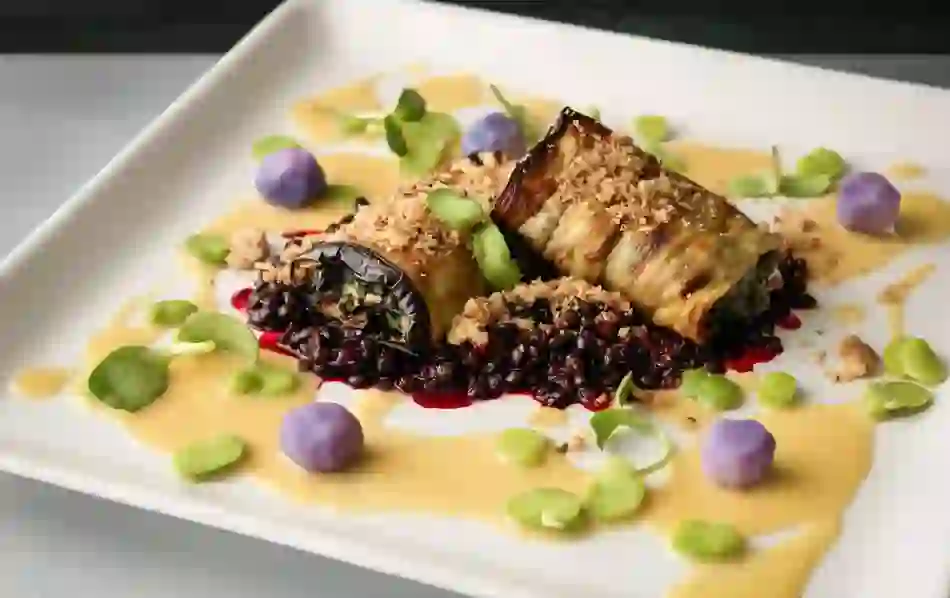 Paradiso, Cork city
When it first opened its doors in 1993 serving only vegetarian fare, Paradiso was something of an oddity. Now it's a veteran of the vegetarian food scene and considered a trailblazer within its field, and an iconic fine dining institution in County Cork. Winners of the 2019 World Restaurant Awards, and voted Ireland's best restaurant in TripAdvisor's Traveller Choice Awards, reservations are essential if you want to find out why everybody is rushing to get a seat at Paradiso's table.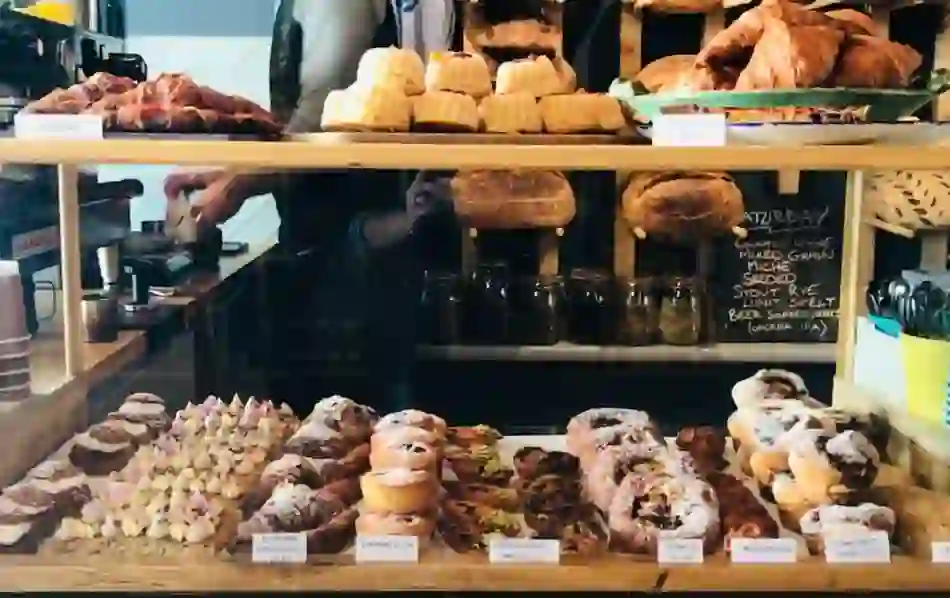 Ursa Minor Bakehouse, Ballycastle, County Antrim
Winners of the Local Heroes 2019 Irish Restaurant Awards, this Causeway Coast bakehouse is part of the Économusée project, which is designed to showcase traditional crafts. The obvious love of baking is reflected in the team's beautifully intricate designs, and there is a real focus on quality over quantity here. Book a tour of the bakehouse to find out about all the techniques – and perhaps get your hands on some of the dough! And that moreish, yeasty scent that permeates the café is, well, simply divine!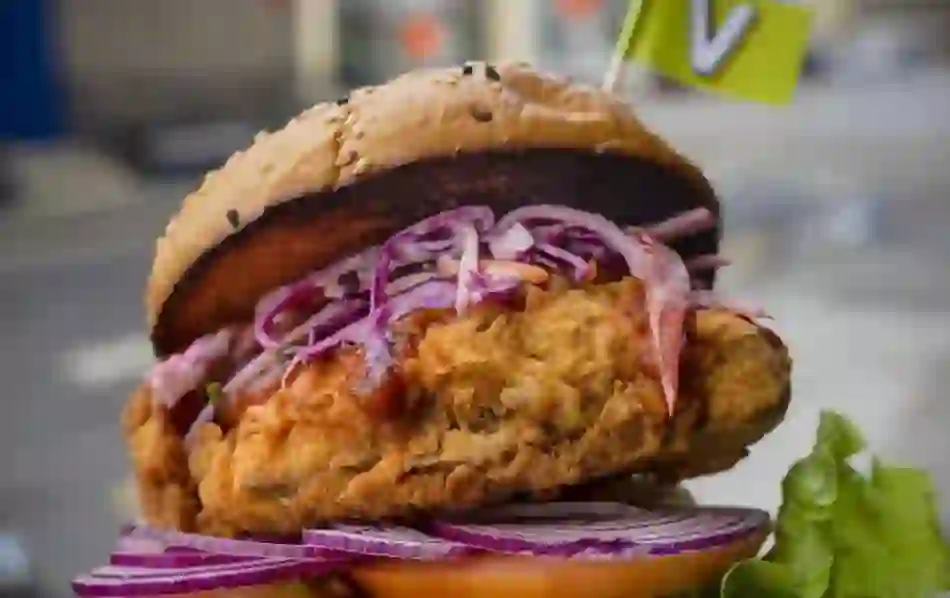 Token, Smithfield, Dublin city
In trendy Smithfield, you'll find Token – restaurant, bar, event space, pinball parlour, and most importantly, a retro arcade. It's only for those aged 18+ due to the bar on site, but it's home to over 40 classic arcade machines, so you can play Pacman, enjoy classic fighter games with your friends, or strut your stuff on the dance floor all in the same night. That's if you can move a muscle after eating from a menu stuffed full of delicious vegan dishes and vegetarian delights, such as vegan burgers and vegan and veggie sandwiches.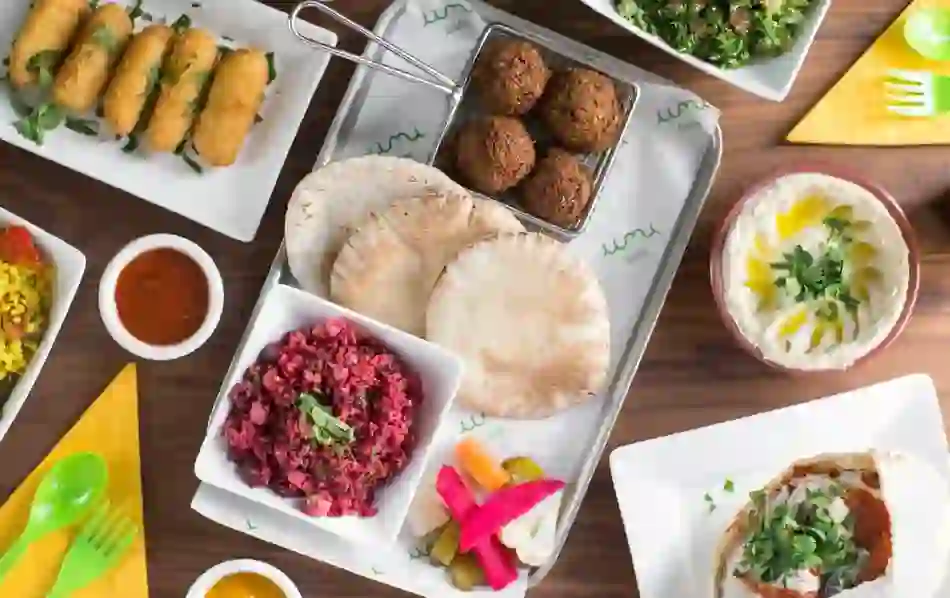 Umi Falafel, Belfast
Based in Belfast, Dublin and Cork, Umi Falafel restaurant has a big following, and it's easy to see why when they put their heart and soul into the Middle Eastern food that they lovingly create for their customers. The falafel is freshly made every morning, and all sauces and salads are created from authentic family recipes.
Vegans and vegetarians love it here, and so do reviewers! Since 2014, it's featured in the TripAdvisor's Certificate of Excellence and it's been featured in John & Sally McKenna's Best in Ireland guide since 2018.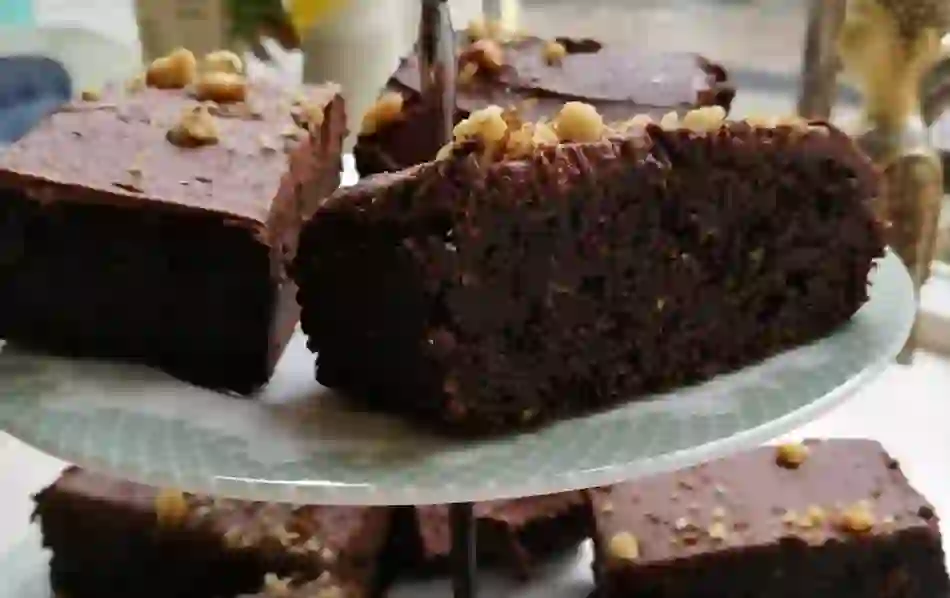 The Lighthouse Café, Galway city
This brightly decorated café fits into vibrant Galway city with ease. Using locally sourced produce, the Lighthouse offers a great selection of vegetarian and vegan food, as well as a number of sweet treats – and it's been a hit with customers: "It's true that we eat with our eyes, which explains why all the plates at The Lighthouse are sent back clean," says Katy McGuinness from The Irish Independent newspaper. "Real thought and imagination has gone into what's on the plate."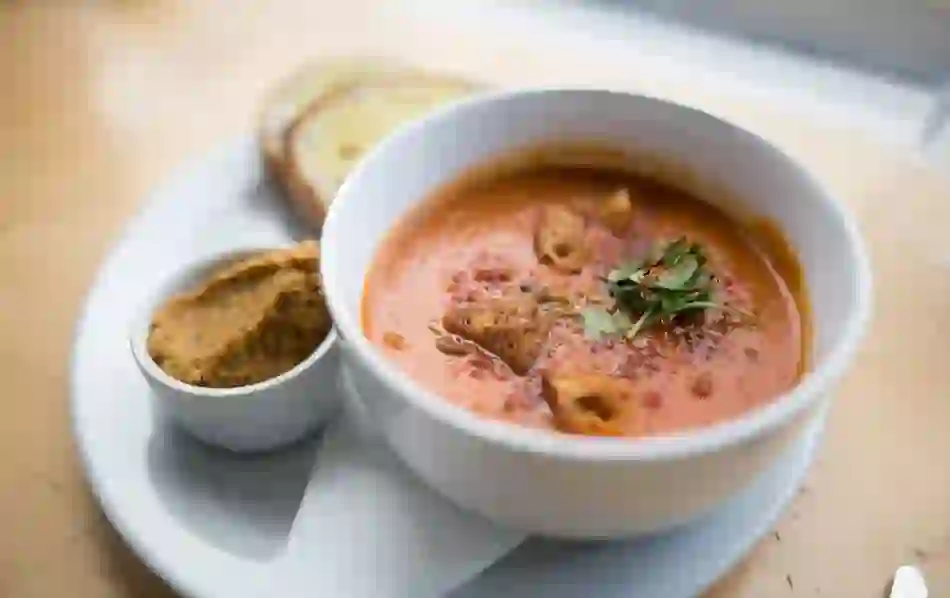 Sweet Beat Café, Sligo town
Situated in the heart of this Wild Atlantic Way town, the bright and airy café has been turning heads since it opened its doors in 2015. "Bringing flavours to a new level. This gorgeous café is an inspiring place to be," says The Irish Times.
All of its food is locally sourced and cooked from scratch daily, producing brilliantly vibrant concoctions. "This is a vegetarian café turning virtue into sinful delight." They've certainly put the "sweet" into Sweet Beat.