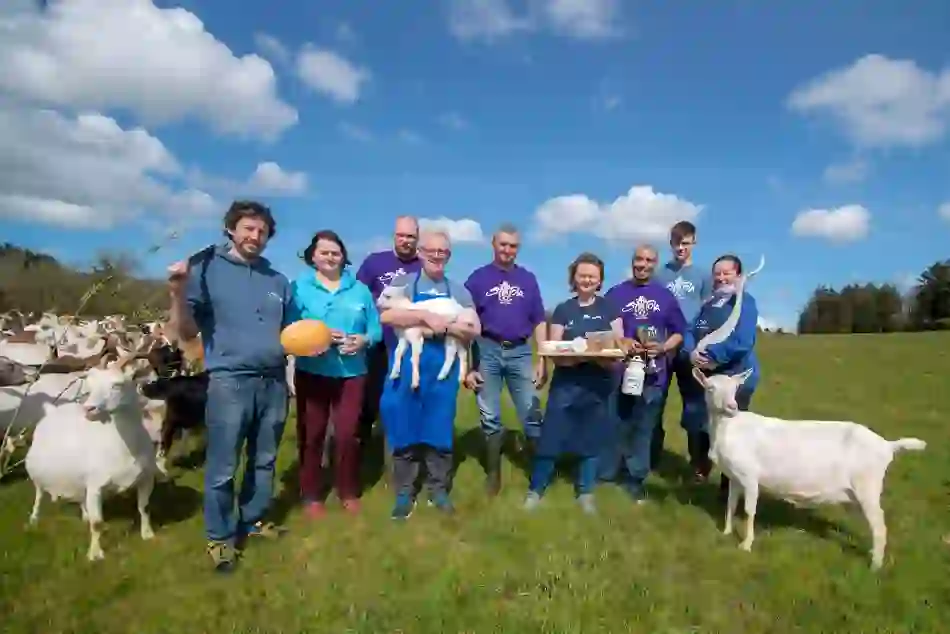 Meet our artisan food producers
Everyone knows the big names: the glorious pint of Guinness, the flavour-packed packet of Tayto crisps, the mouthwatering Clonakilty black pudding. But Ireland is blessed with a whole bunch of world-class culinary experts and experimenters, who push the boundaries of beautiful food in every category. Here are some of the food heroes you should meet on your next trip!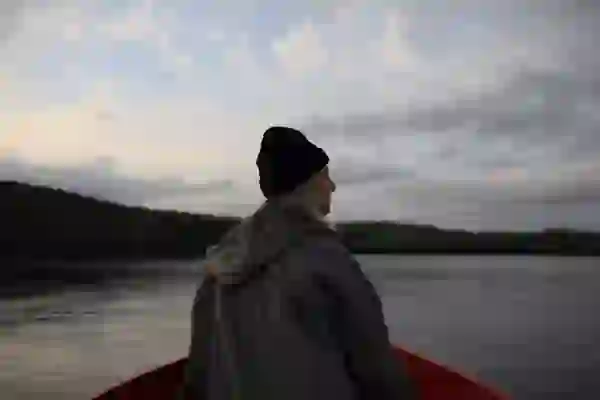 Woodcock Smokery
Deep in the wilds of West Cork lives artisan food legend, Sally Barnes – the heart and soul of Woodcock Smokery. From her rural idyll, Barnes creates some of the highest-standard and most desired smoked fish on the market. For 42 years, she has caught and smoked non-farmed fish, preserving and enhancing its unmatched quality using traditional methods, natural sea salt, hardwood smoke – and nothing else.

Passionate about Ireland's cultural food heritage, Sally is a giant in the world of small-scale cuisine. Her smokery in the hills above West Cork is a haven for foodies and those interested in the conservation of this ancient practice. Throughout the year, she hosts pilgrims to her masterclasses, where she unveils the secrets of her craft from start to finish; and leads foraging tours to local haunts, with visitors harvesting everything from shore crabs to brown shrimp and a rainbow of wild seaweed. This is wild Ireland at its most beautiful and bountiful.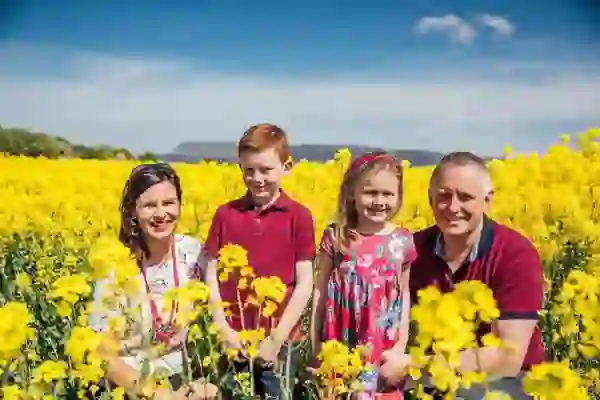 Broighter Gold
In cosy Limavady, County Londonderry, the home of Richard and Leona Kane, the fields glow brightly each year with the sunshine yellow blossom of the rapeseed plant. This humble relative of the cabbage has transformed a family farm into a producer of award-winning rapeseed oil. Broighter Gold is now supplied to countless restaurants, shops and hotels – even the Queen of England has had a taste!
A member of the "économusée" network, through which artisans open their workshops to share their skills with the public, the Kanes extend a warm welcome to visitors wishing to tour their farm. On any given day, you might see the rapeseed being harvested, take a peek into the pressing room, or watch this liquid gold get bottled. Of course, no-one leaves empty-handed, and with ten flavours of oils to sample, you're bound to find a new favourite!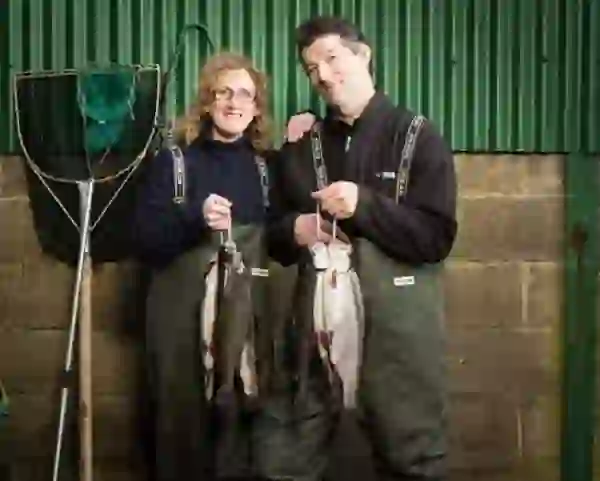 Goatsbridge Trout Farm
As any angler can tell you, the inland waterways of this green island are also full of delicious fish. Mag and Ger Kirwan's Goatsbridge Trout Farm harnesses the fresh waters of the Little Arrigle River and a visit to their third-generation County Kilkenny fish farm gives a fascinating insight into the life-cycle of rainbow trout.
This openness is important to the Goatsbridge ethos, says Mag. "For us, it's about doing everything with integrity and welcoming people to see where their food comes from". Drop into the visitor centre for a nosy around the lively fish ponds or book an extended tour for the chance to taste the Goatsbridge trout caviar and fresh, smoked and barbecued trout beloved of Ireland's best chefs.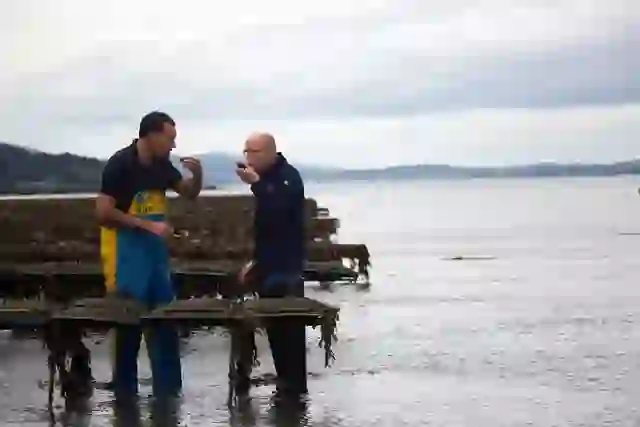 Carlingford Oyster Company
The story goes like this: one misty morning Peter Louët Feisser sailed into Carlingford Lough on a wooden yacht he built himself, accompanied only by his wife Anna and two chickens. What he saw so enchanted him that he settled on the shores of the lough and began to follow his passion: growing the ultimate oyster.
Now, the second generation of Louët Feissers is carrying on that family tradition with Peter's son Kian and daughter Charm running the award-winning Carlingford Oyster Company. Grown where Carlingford Lough meets the Irish Sea, these nutrient-rich delicacies take three whole years to mature. During that time, they filter thousands of litres of freshwater run-off from the surrounding mountains and develop their distinctively sweet, slightly nutty flavour. Pure, unspoiled, natural food – farmed with love. There's simply nothing better.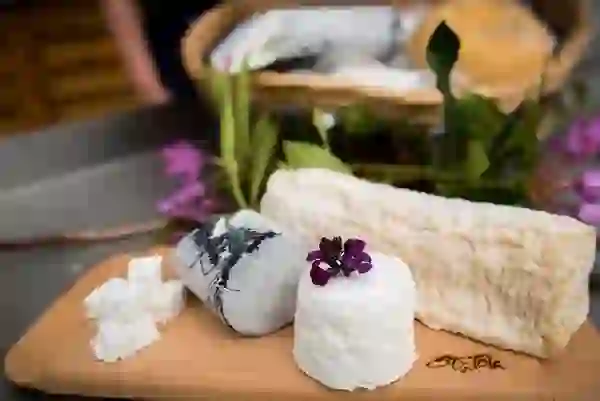 St Tola Goat Cheese
You might think you know goat's cheese: creamy, fresh, and perfect in a summer salad. But St Tola Goat Cheese, from the heart of the sparse and spectacular Burren UNESCO Global Geopark, is another taste entirely. Their original soft cheeses, ash-rolled log, and tangy, smoky hard cheese each have their own cult following and list of international awards.

Like Broighter Gold, St Tola is part of the économusée network, and the hand-reared herd on the Ni Ghairbhith family's sustainable farm is well-used to visitors. There's something a little special about knowing that each goat you meet, the inquisitive nanny goats and kids nuzzling your hands and bleating hello, are the very animals producing the delicious food you'll sample before you leave!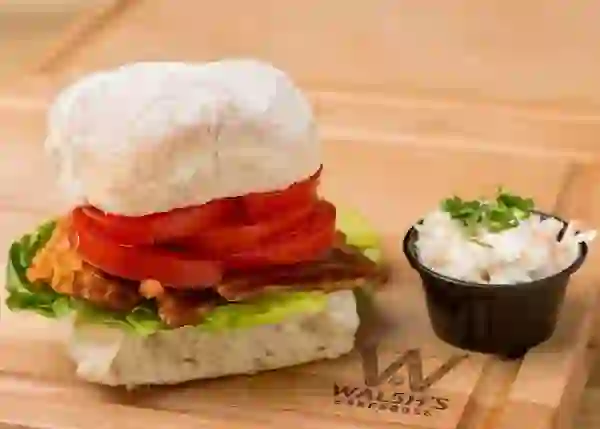 Walsh's Bakehouse
You'll struggle to find a prouder people than those who call County Waterford home – and there are few things they care about more fiercely than the blaa! Soft, malty and melt-in-the-mouth good, these floury white rolls are the staple of the south-east, and have been given Protected Geographical Indication status by the European Commission; so, if it's not made in Waterford, it's simply not a blaa!
The expert Walsh family has been baking the beloved bread (along with plenty of other scrumptious goods) at Walsh's Bakehouse since 1921, and to this day, they deliver all across the island. In Waterford alone, about 12,000 blaas are devoured every day – meaning about one in every four people in the city enjoys one packed with crispy bacon and sausages, buttered and filled with salty cheese and tangy relish, or piled high with eggs Benedict… mmm!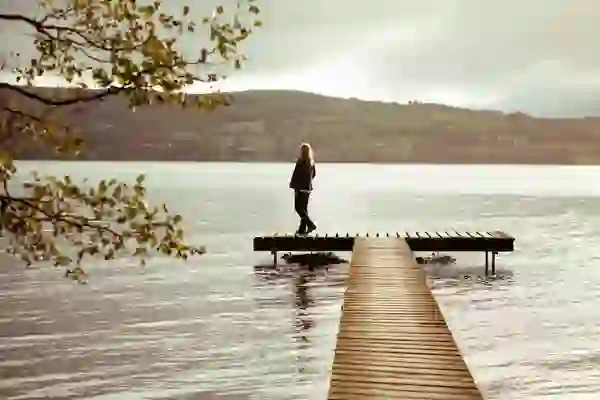 Wilde Irish Chocolates
Just a few minutes from the shores of Lough Derg sits Wilde Irish Chocolates. After starting out at her kitchen table in a tiny cottage in north County Clare, Patricia Farrell has spent over 20 years perfecting Wilde's handmade techniques, as well as its many delectable treats. Using sustainably sourced chocolate, compostable and biodegradable packaging, and partnering with local suppliers wherever possible, Farrell is committed to bringing chocolatey smiles to faces across the globe, while keeping the environment happy, too.
Today, the Wilde team boasts a range of over 80 different chocolate bars, slices, spreads, hot chocolate sticks and more. And the best part? You can pay a visit, tour the factory, try an expert-guided tasting session, and even make your own chocolate bar! Trust us: Willy Wonka himself couldn't compete.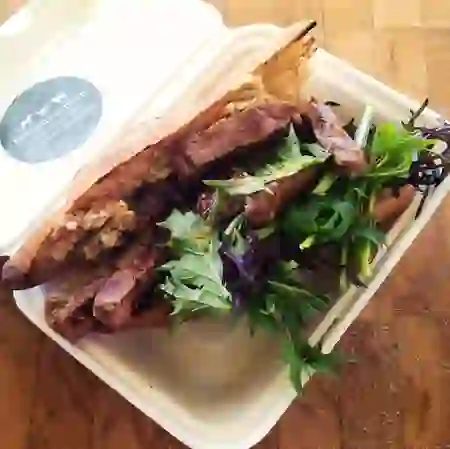 Broughgammon Farm
Goat meat is less common in Ireland than goat cheese but the family at Broughgammon Farm in Ballycastle, County Antrim, is busy changing perceptions and developing sustainable food sources from by-products of the dairy industry. "We're all about nose-to-tail butchery, and about re-connecting people to the food chain," says Charlie Cole, who farms kid goats and bull calves, as well as selling wild local game.
Sample the delicious cabrito (kid goat meat) tacos at St George's Market in Belfast; book an économusée (yes, another one!) tour of their sustainable farm and artisan butchery facility just off the rugged Causeway Coastal Route in Northern Ireland; or even sign up to a hands-on butchery class with Charlie or his mum Milly.